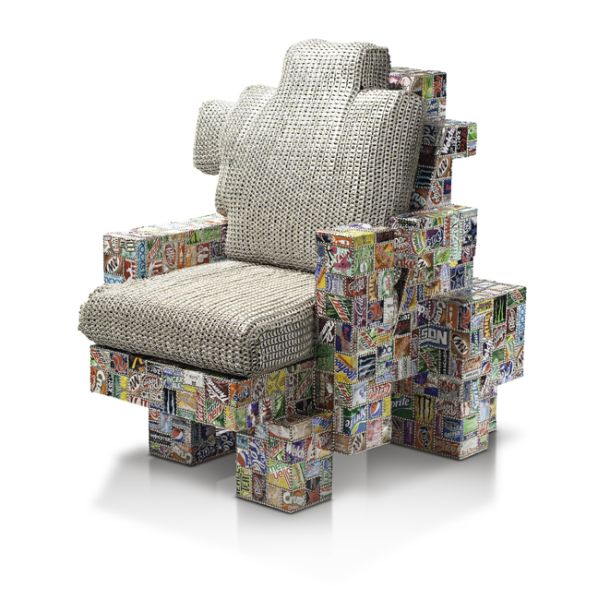 Are you enamored by soft drinks, pop culture and exclusively crazy looking furniture? Then the quirky yet creative 'Suicide Collection' is tailored solely for your eccentric side. This furniture collection features both a chair and a table, and is fascinatingly crafted from an assortment of recycled cans of very well known sodas like the Coke and Dr. Peppers.
According to the creators, BRC Designs, the name Suicide has nothing to do with any gothic or sadistic cult. In fact, the name stems from the oft used phrase while describing a concoction of various sodas made into a single drink. The furniture certainly displays a hodgepodge of a myriad of soda cans. On a single glance, we could pinpoint the names of Coca Cola, Hawaiian Punch, Dr. Peppers, Florida's Natural, Sprite, Fanta and even the red, blue and white scheme of energy drink Red Bull.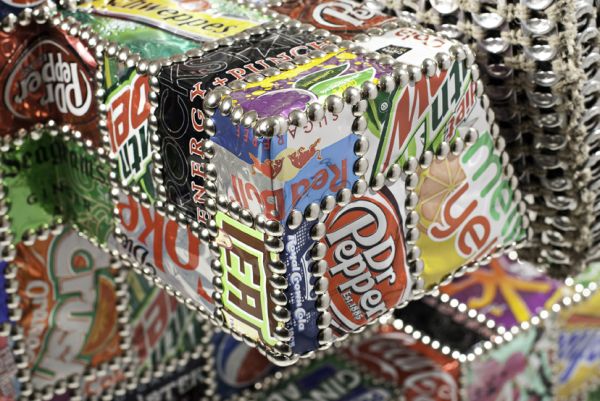 Coming to its construction method, the vivacious surface facades have been crafted from these aluminum soda cans, which were in turn fixed to each other by nickel upholstery nails. In case of the chair, there is an additional cushioning for seating purpose. This cushion component has been made from soda can tabs, which were then strung together using a sturdy hemp thread.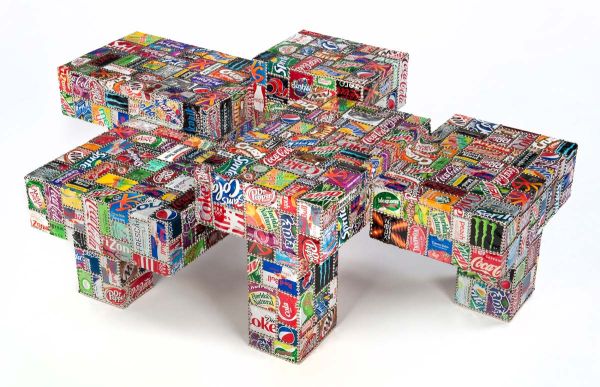 So, at the end of the day, the Suicide collection remains as one of those playful pieces of furniture, albeit fused with dollops of capriciousness. And, we certainly love it, because of the sheer essence of novelty infused in the whole recycled scope.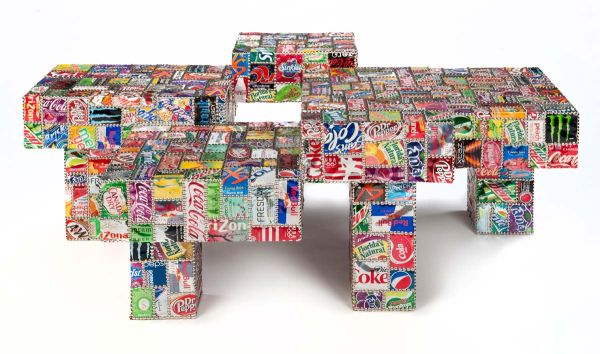 Via: BRCDesigns