The highly-viewed YouTube channel 'Awe Me' shares mind-blowing DIY videos of whacky items for super-fans of comic books, movies, video games and pop culture on its Playlist named Super Fan Builds. Recently, SFB built a one-of-a-kind gaming table for Robert, extraordinary fan of Dungeons and Dragons role-playing game.
Vietnam-based product designer Fon Davis has teamed up with American publisher of games 'Wizards of the Coast' to make this unique DIY gaming table a reality. The table legs feature black-colored clay sculptures of King Hekaton fighting with a dragon, and there is a glass top with a 50-inch screen buried inside for displaying maps.
Made from birch wood, this artistic D&D table has specific areas for Dungeon Master and players marked through exceptional scripts. The pullout drawers have space for keeping game books, dice, miniatures and obviously a drink holder. Individual messaging tablets are included in each playing station for easy communication between DM and the players. D&D ampersand-shaped wooden motifs are affixed on each corner.
Five players can play at a time while sitting on specially-crafted chairs with D&D logo on seat cushions. The table also includes electrical and USB outlets for connecting chargers etc. Robert liked the table very much, and he said that it would be just like a new family member in the home for him.
In the entire video, the design team can be seen working hard with clay, wood and other computer-aided tools. Their hard work has resulted in the creation of this beautiful DIY D&D table.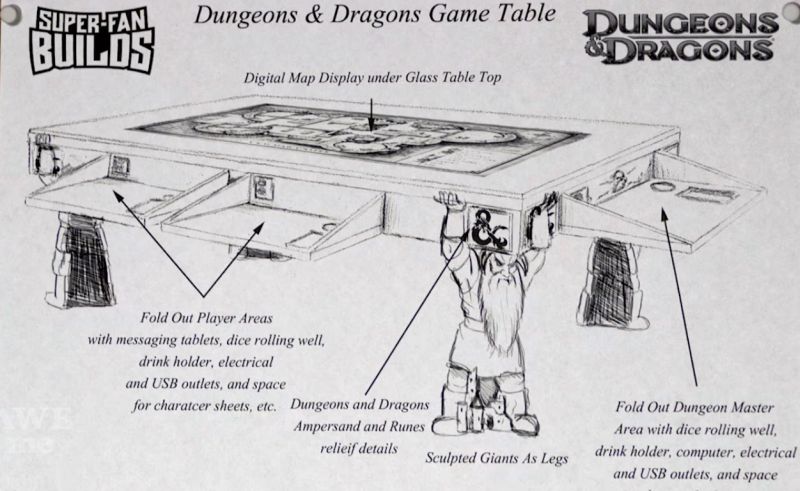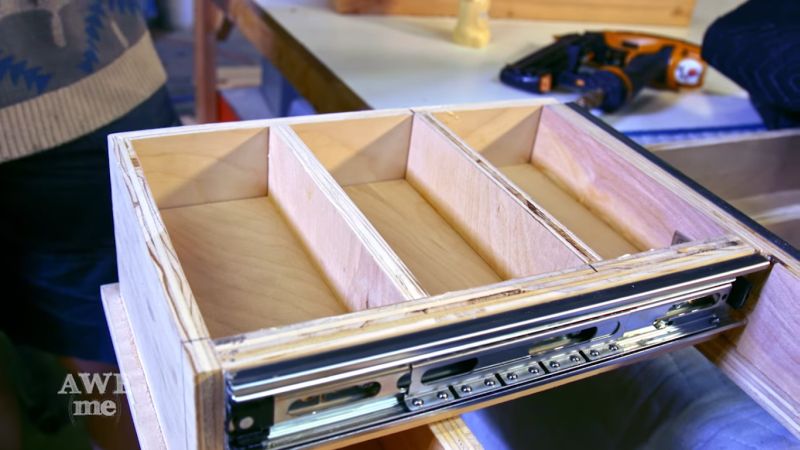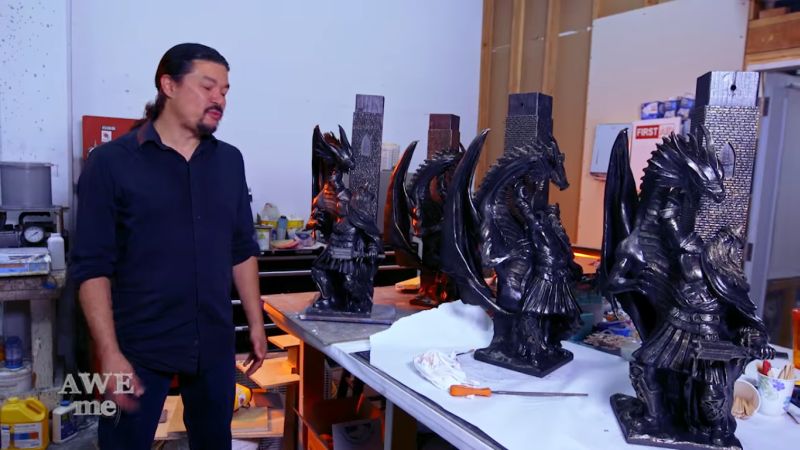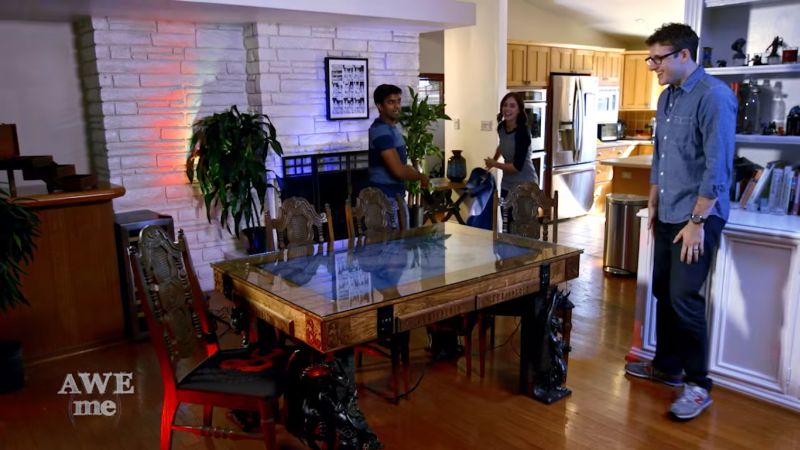 Via: DigitalTrends