Nintendo fans, rejoice! One Airbnb host, André Farinha, has created the Super Mario-themed room in Lisbon, Portugal to take the guests into retro gaming paradise. Being a computer game programmer, Farinha knows that gaming nerds still love the 90's video game character "Super Mario."
For those who miss this retro game and would love to experience the world of Mushroom Kingdom in real life, this floor-to-ceiling Mario masterpiece is truly a dream come true. The room comes complete with Super Mario decorations such as toadstools, goombas, drainpipes, hard hats, projectile flowers, and other props to recreate the entire gaming vibe.
There is also a bedspread that's been stitched with Mario's iconic blue overalls and red shirt. Even the bathroom commits to the plumber theme with green piping running across the sky-blue walls. The guests will be interested to know that the gaming theme doesn't stop at Super Mario. The room also features a Wii U, a display of amiibo characters, and two Nintendo 3DS consoles where guests can play The Legend of Zelda: Ocarina of Time.
This Super Mario-themed apartment is sure to keep the gamer vacationists entertained. Anyone who is interested in spending their next holiday at this amazing retro game-inspired destination can book it through Airbnb for just $38 USD per night.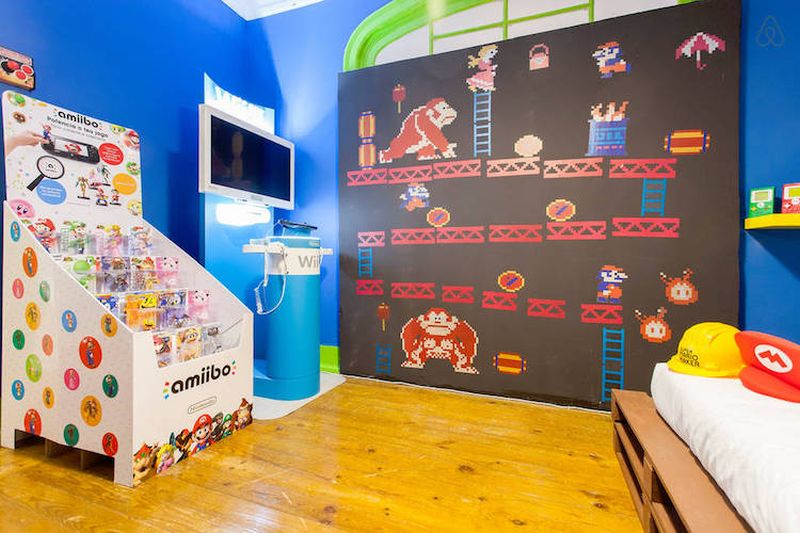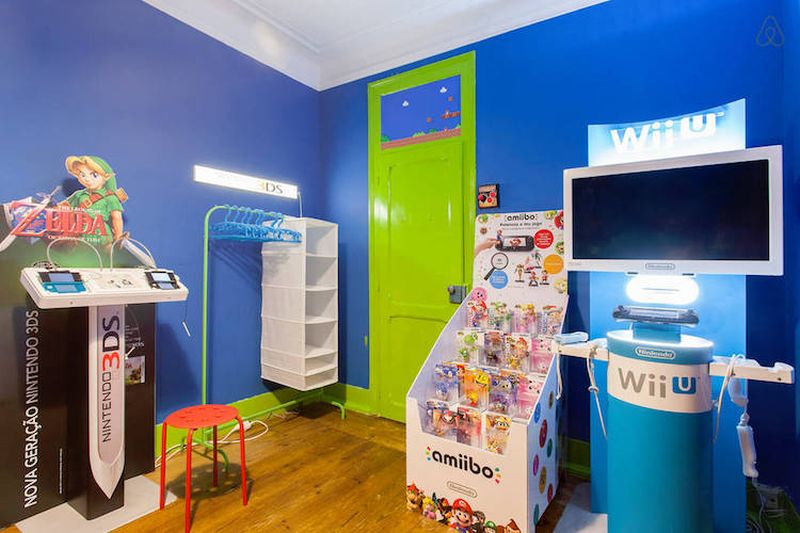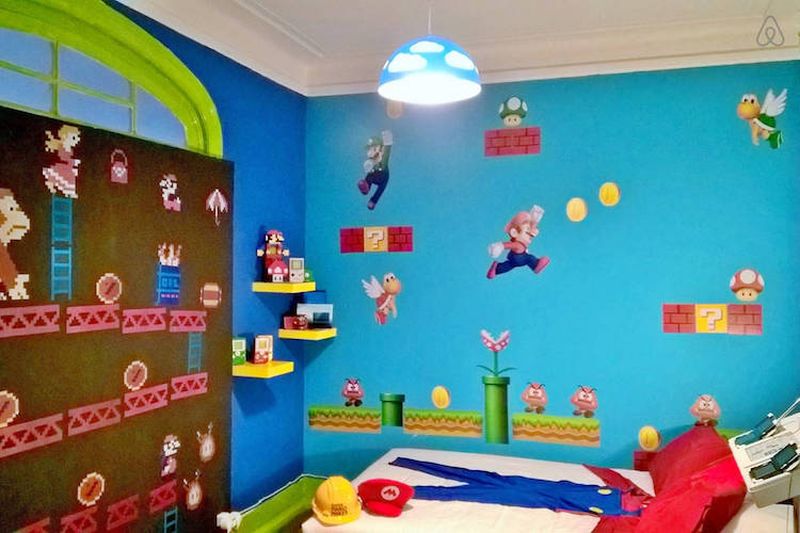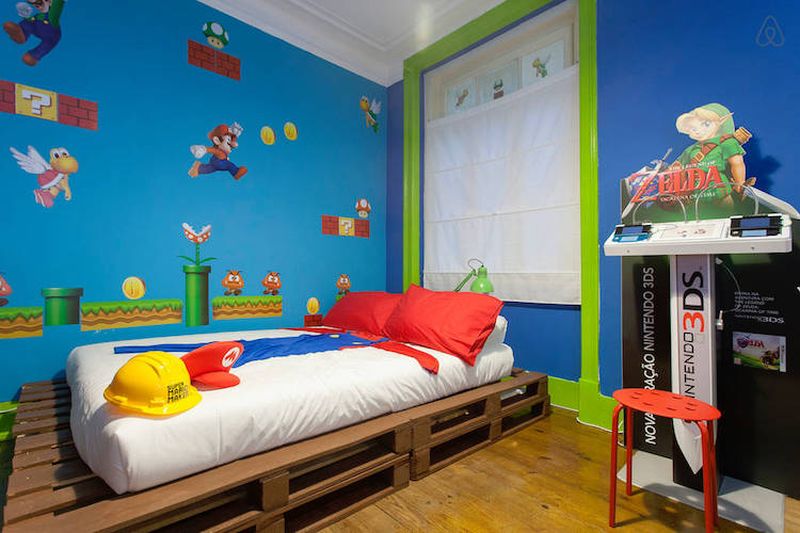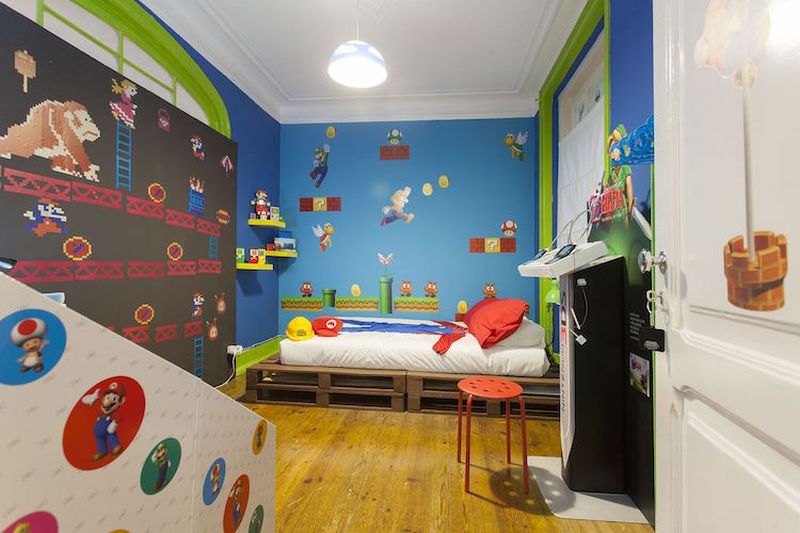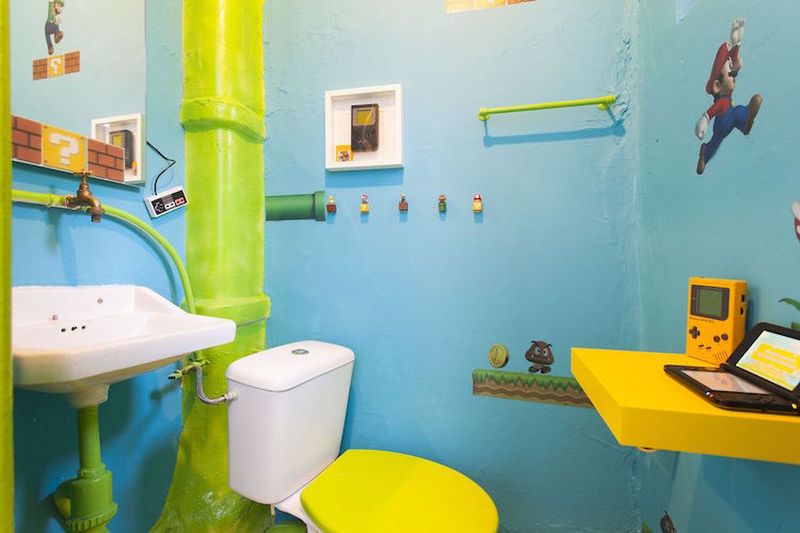 Via: Mashable