At some point of time, when our inner fire seems to fade away- a superhero arrives to rekindle our inner spirit and saves us from a tragic fall. But what about your favorite books and novels that falls off your shelf? Don't worry, as your favorite superheroes are here to hold up books or other objects on the shelves.
Israeli design studio Artori Design has come up with Book & Hero bookend and floating shelf to save your books from falling down. The illusion of 'a flying superhero holding on to your books' is created due to strong magnets, featuring a tiny magnetized superhero silhouette.
The fantasy effect is achieved by an angled piece of metal on which the books rest on. The platform of the bookends is hidden with cover of the first book and a strong magnet attaches the superhero body. This is what causes a delusion of a superhero resting in mid-air, supporting your books with all his strength.
It is playfully practical and decorative addition to any book lover's home, who wants to give unique touch to their interior. The eye-catching bookend and shelf are idyllic for both kids and adults who love their book collection, meanwhile keeping their place safe in virtual presence of a superhero. You can purchase these innovative superhero bookends for $25 and spruce up your library space, like never before.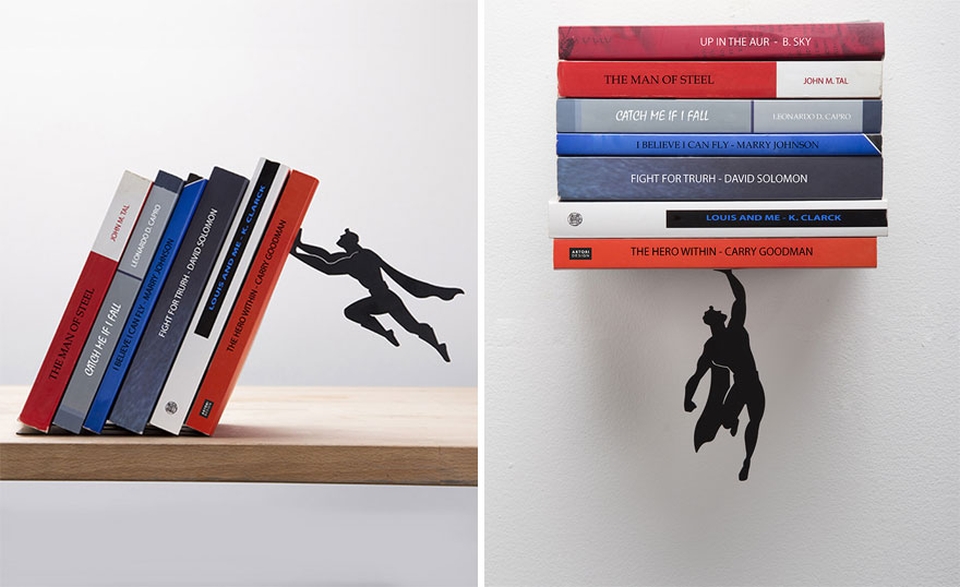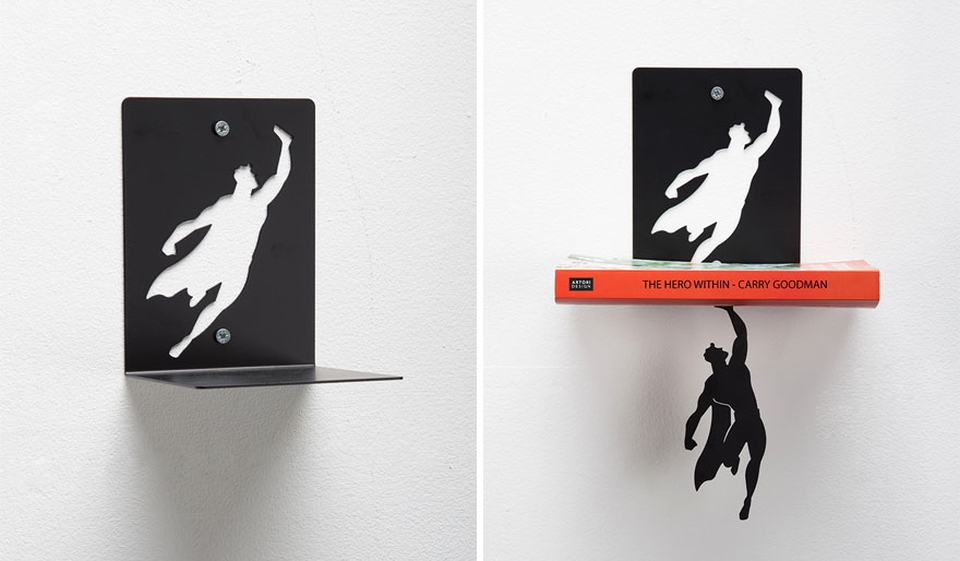 Via: MMM