For people obsessed with superhero home décor, enough is still not enough. They want to drape interiors in larger than lifestyle, and since, all superheroes are themed around swanky color schematic, it makes sense to go for a superhero-themed décor. This time around we'll reveal superhero bookshelf designs which will go perfectly with your other superhero accessories, giving your home a distinct look. So, without further ado let's have a look at some of the best superhero themed bookshelves out there.
# Batman bookshelf
Up on Etsy, this designer shelf by FictionFuture is dubbed Batman: The Dark Knight can be yours for US$397. The hollow section of Batman logo shaped shelf can be used for storing books while the upper section can be used for displaying decorative accessories.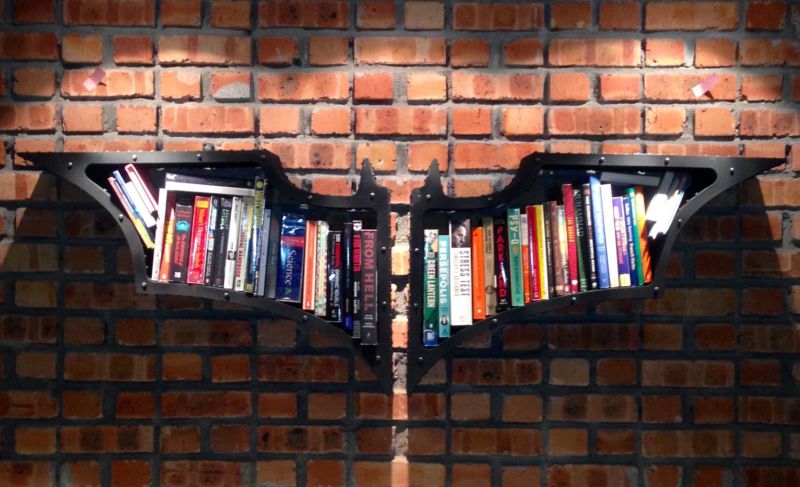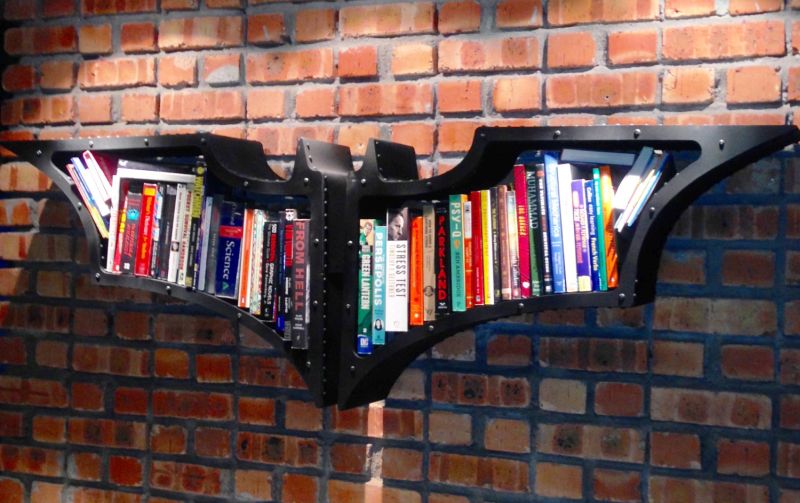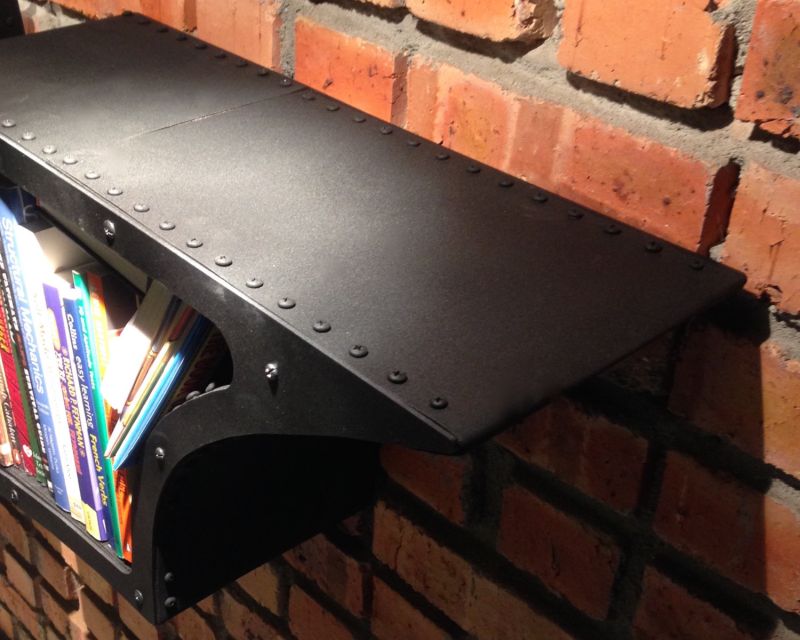 # Spiderman shelf
The destiny struck superhero can now be a part of your room in style with this bookshelf that actually looks super cool. This eye-catchy Spiderman shelf comes in white, red or black color hues which all are amazing. There is enough space to display your favorite books or any other accessories you want to display.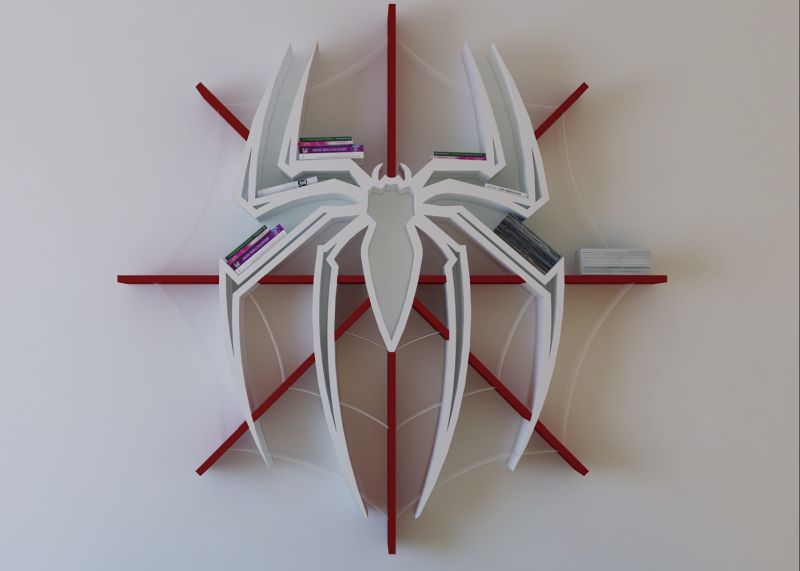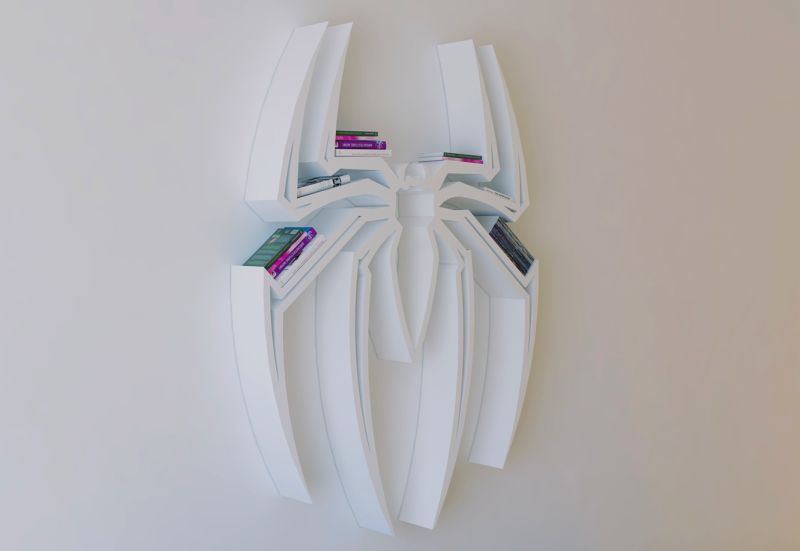 # Captain America bookshelf
Minimalistic yet stylish, the Captain America bookshelf up on Behance is designed by Burak Dogan who has a profound liking for superhero stuff. Having cool blue toned side wings and a star in the middle, the bookshelf has ample space to store books and display other accessories.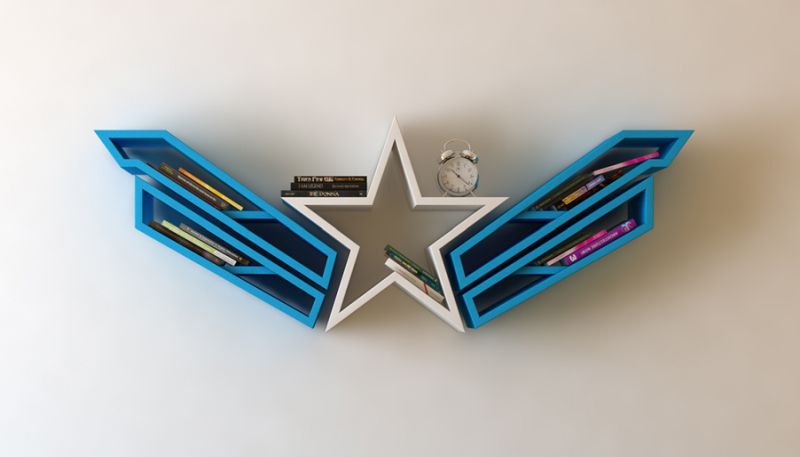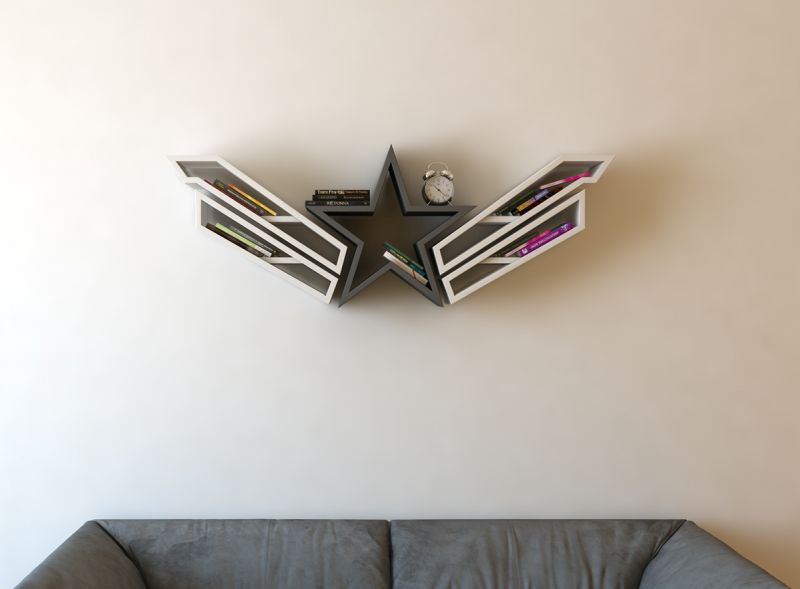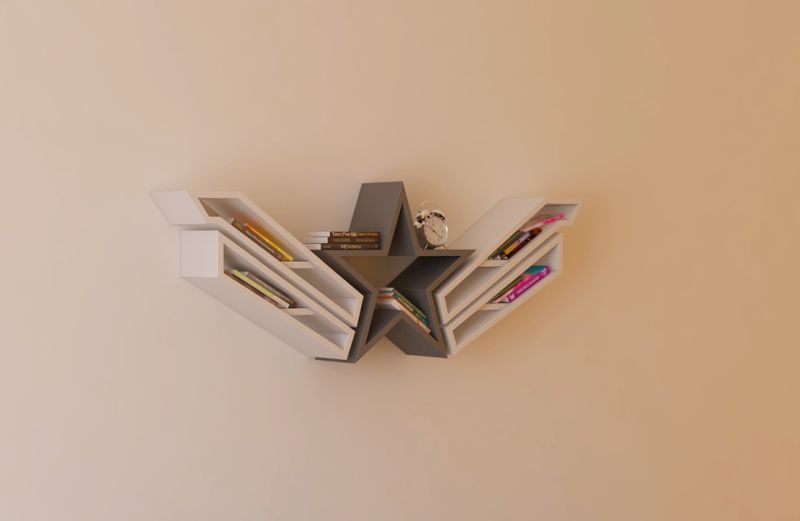 # Superman shelf
Designed very elegantly and with functionality in mind, this Superman Shelf will add style to any interiors. Not only superhero fans, but people who have a keen eye for sharp design will fancy this shelf for their living room. This bookshelf is actually designed like the Superman logo which looks quite appealing for modern home interiors.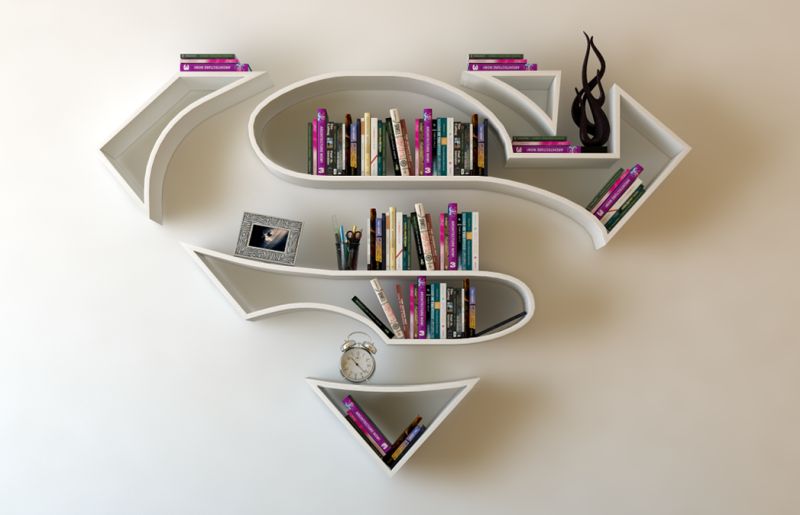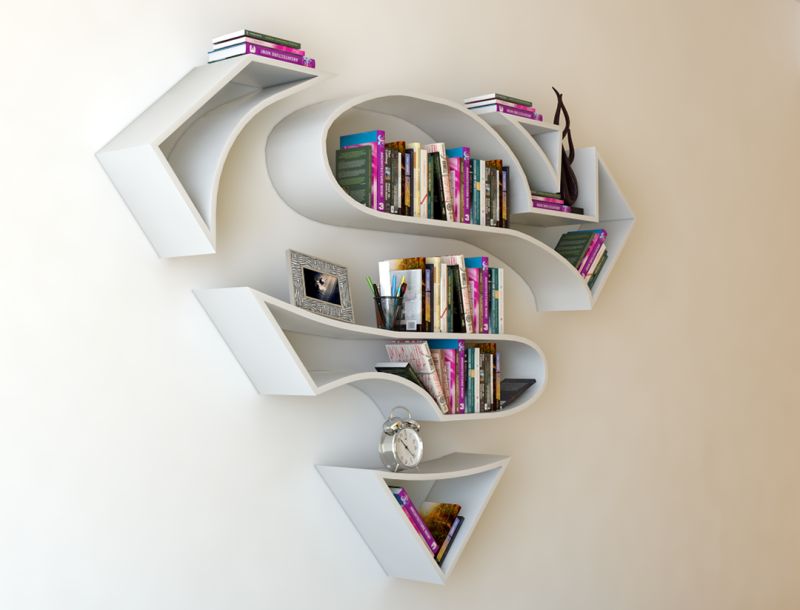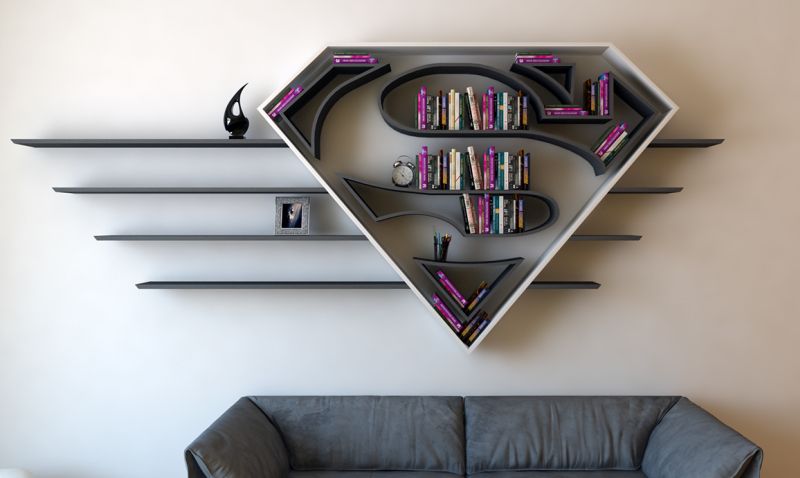 # Wonder Woman shelf
Yet another shelf design which is simple yet striking in design. Themed around the fictional character Wonder Woman, this shelf can store loads of books and some décor accessories on top. The swanky colors of this shelf make it well suited for superhero-themed interiors.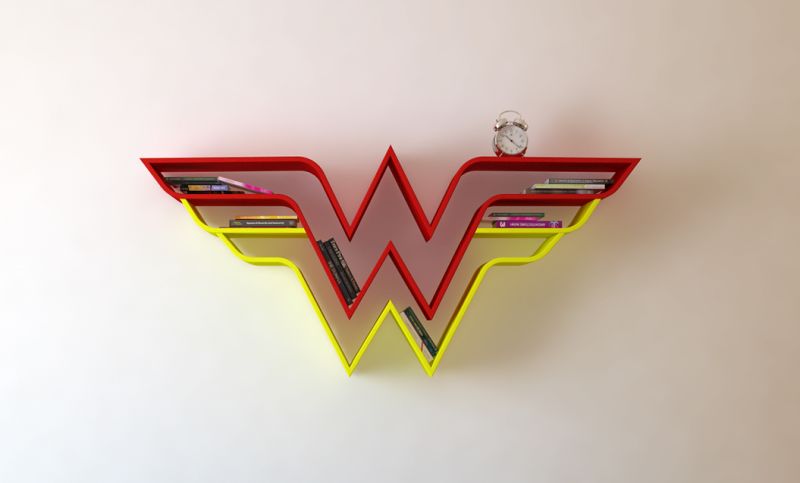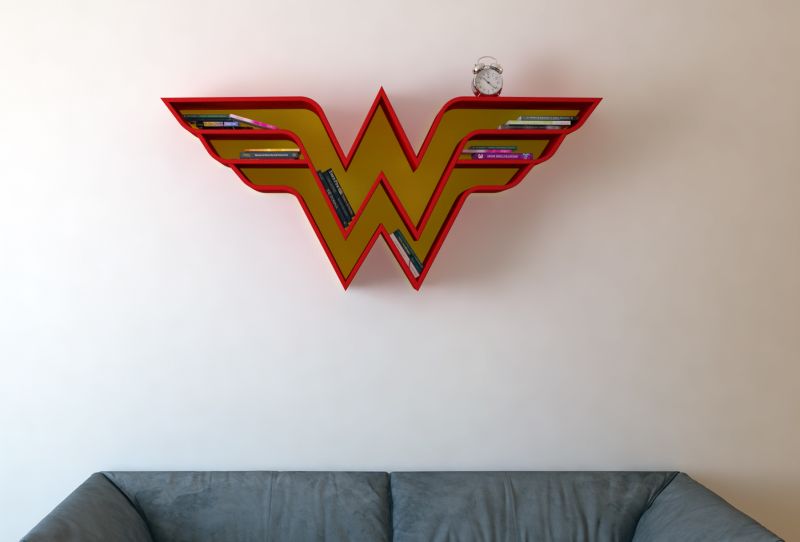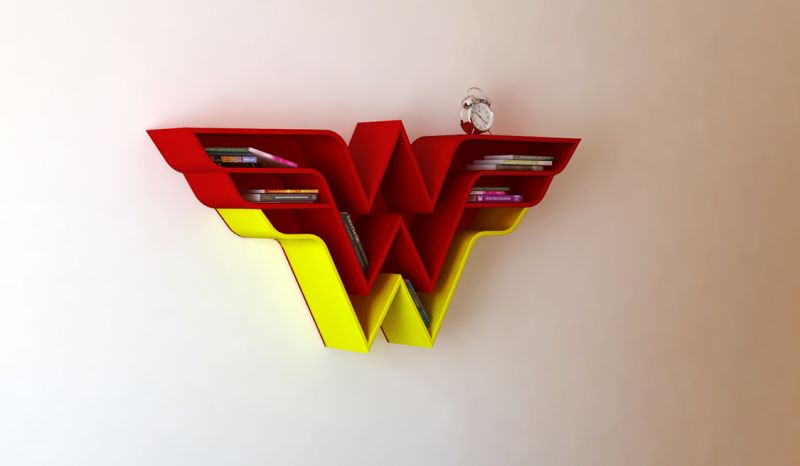 # Flash bookshelf
Designed on the Flash logo, you won't have seen such a shelf design before. Emulating the logo of famous superhero Flash, this bookshelf looks absolutely amazing in cleanly designed interiors. It comes in a variety of color combinations, and one can opt to have only the lightning logo shelf.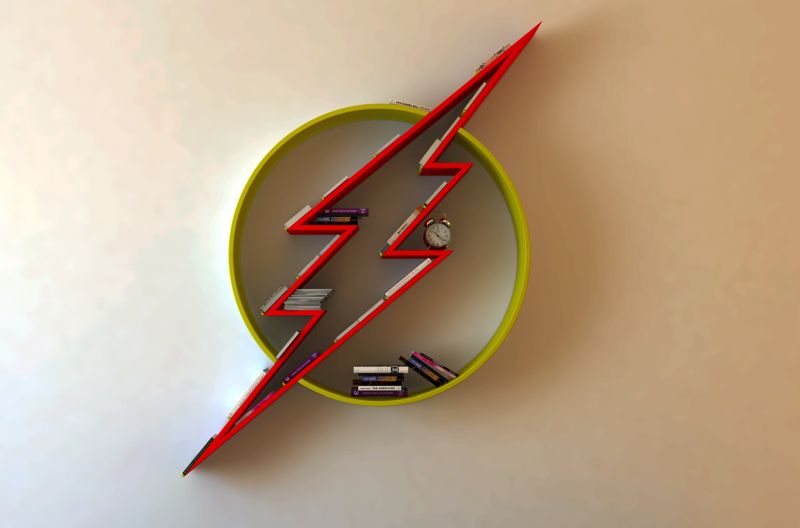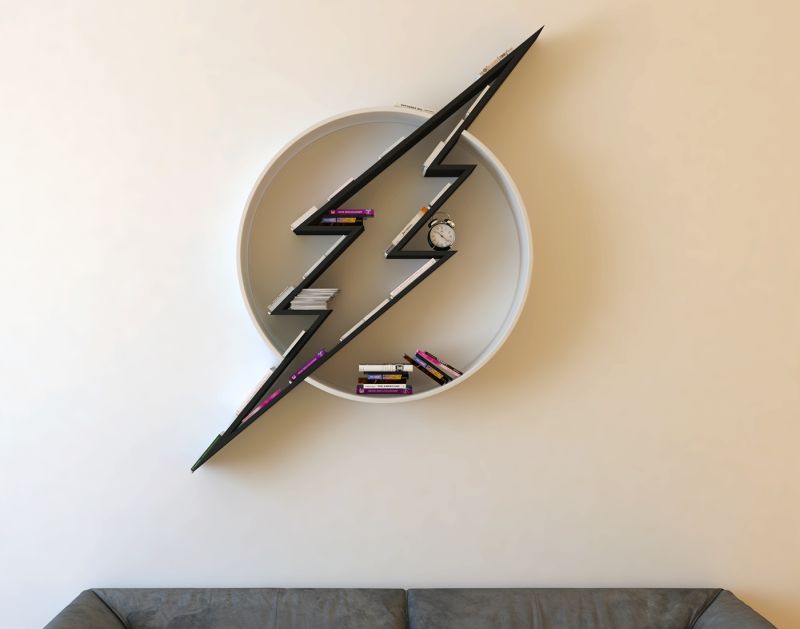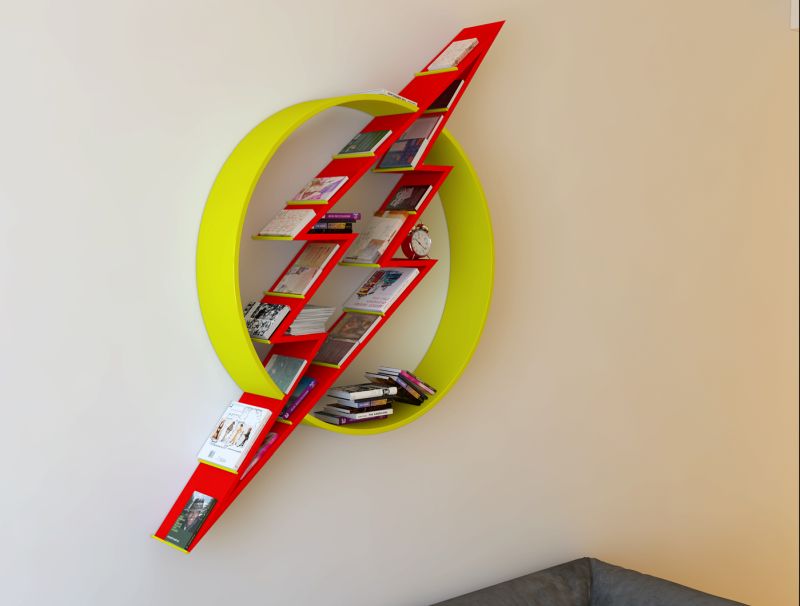 # Aquaman bookshelf
For those who like contemporary bookshelf designs, the Aquaman Bookshelf is a good option to have. The six separate compartments are ideal for storing all your books in the collection, and it made from wooden material giving the design aesthetic appeal. You can also get this bookshelf designed by your local carpenter if you are a DIY fanatic.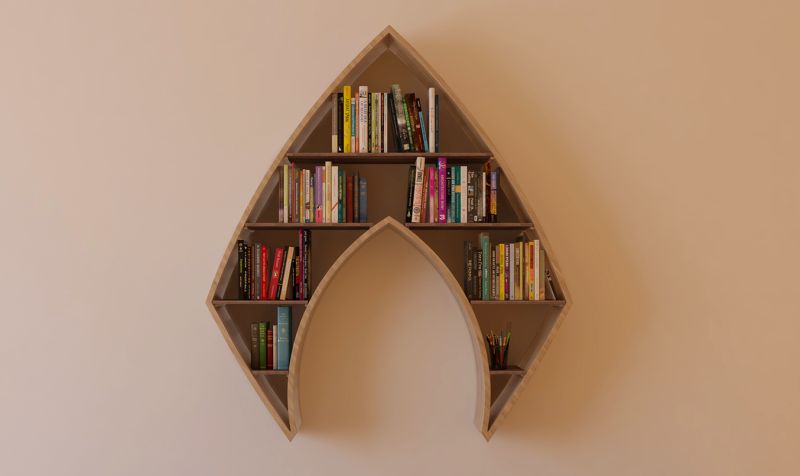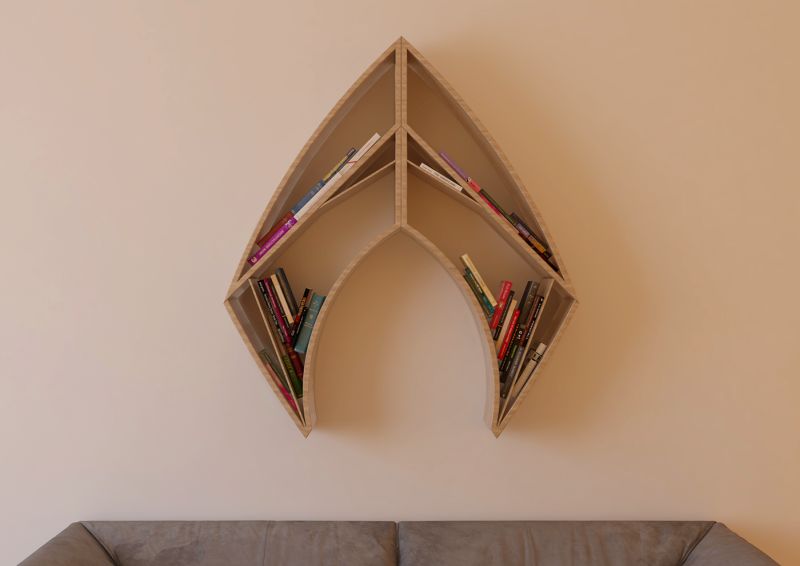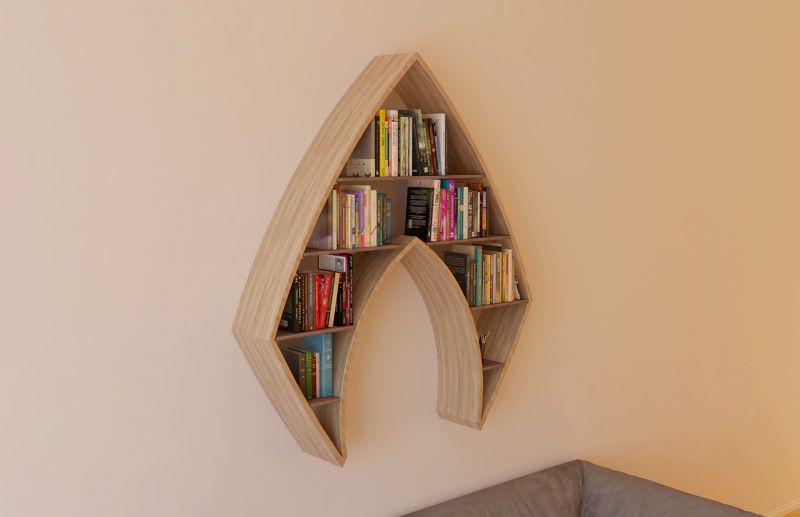 # Deadpool bookshelf
How could a superhero bookshelf collection be complete without our favorite comic superhero Deadpool? Dubbed Deadpool: Shadow Box Shelf, this simply designed bookshelf is made to order and can be bought for $69 USD right away from Etsy. The customary Deadpool icon hides a secret compartment to keep away your important stuff without anybody even noticing.