Today we can find a slew of adaptable space-saving furniture to make the best use of the limited space available. The SuperBambi Chair by Scoope Design is one of them. It is a multipurpose furniture unit that can function as a chair, a coat rack, a step ladder, a small table or a child's desk. Made out of wood, this chair includes two movable parts, an orange backrest and a white base that forms the seat of the chair. Both these pieces can be interlocked to form a steady furniture piece.
We cannot display this gallery
The SuperBambi Chair features deer-like ears that protrude from the orange backrest, which serve as armrests of the chair and coat hooks when separated from the base. You can convert it into a step ladder by slotting the prongs through the perforations lower down the legs in a way so that the ears sit on the floor.
The white base can be used as a small table or a child's desk with a sliding top that reveals a turquoise surface.
You can simply switch this smart piece of adaptable furniture into a desirable one by inserting the ends of the orange component into the precut holes in the white component.
Ease of use and multi-utility of the SuperBambi Chair make it really special for small apartments.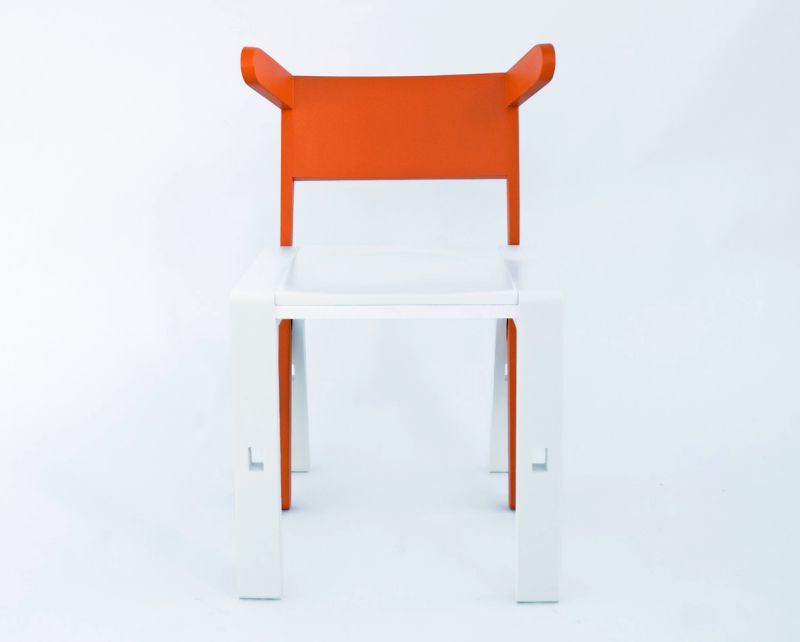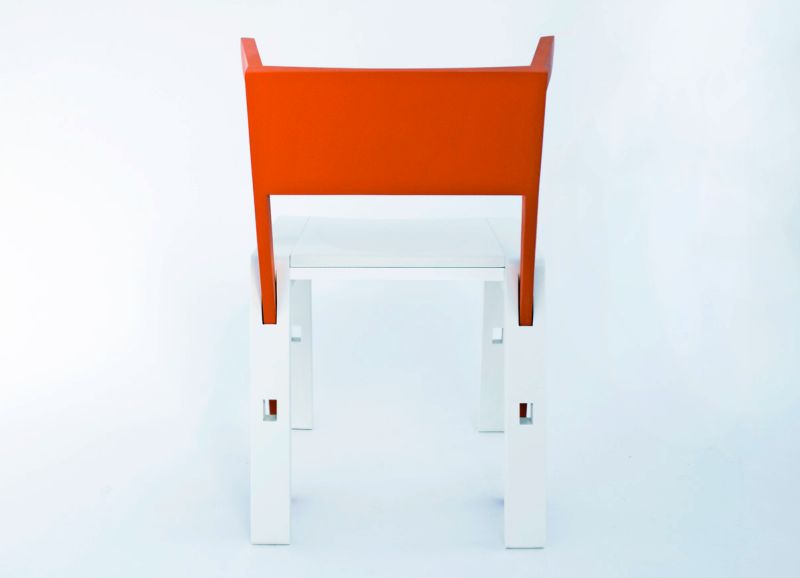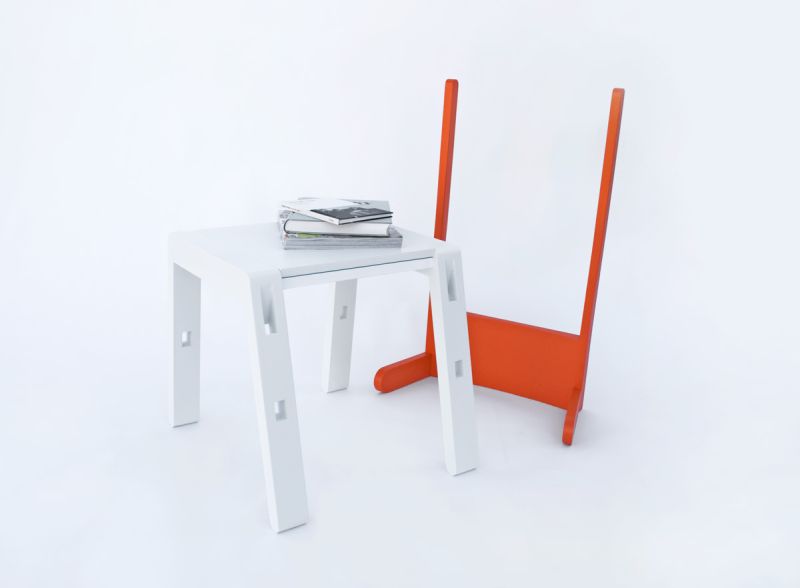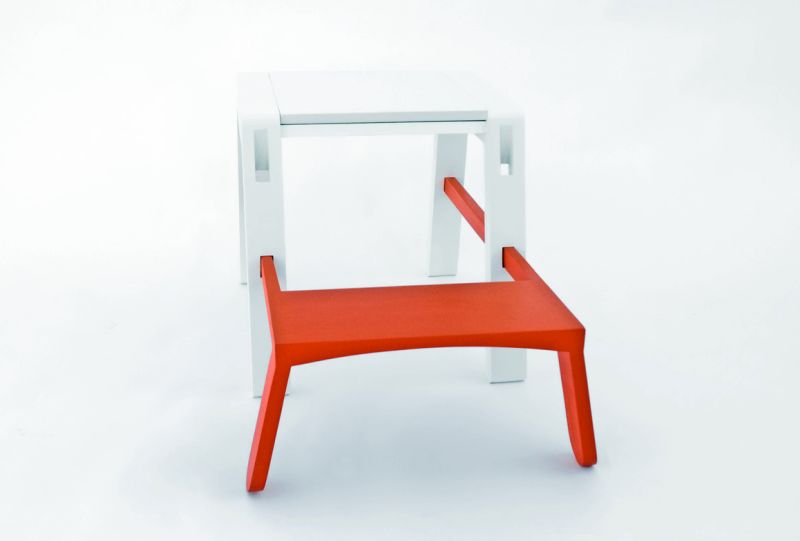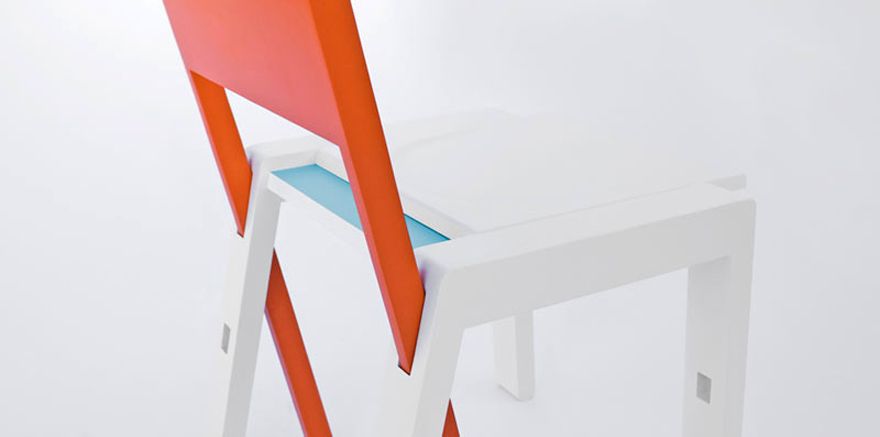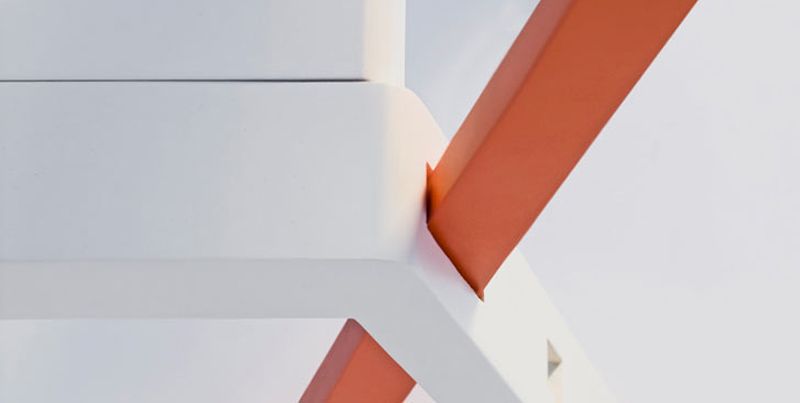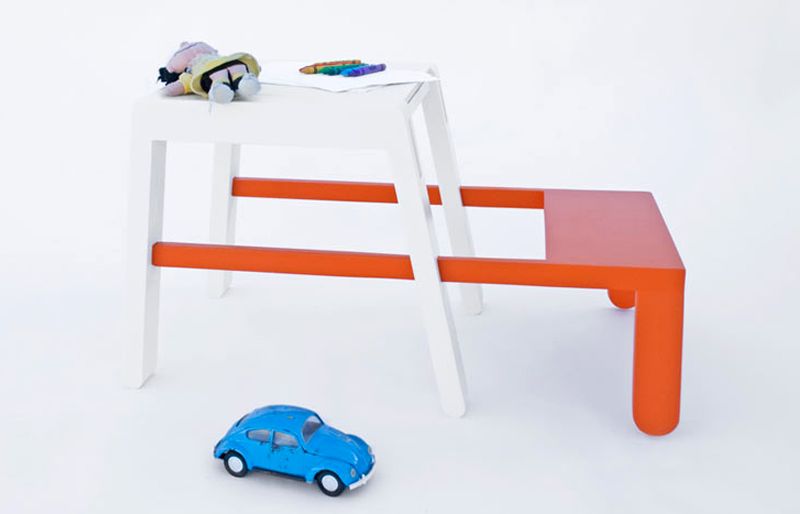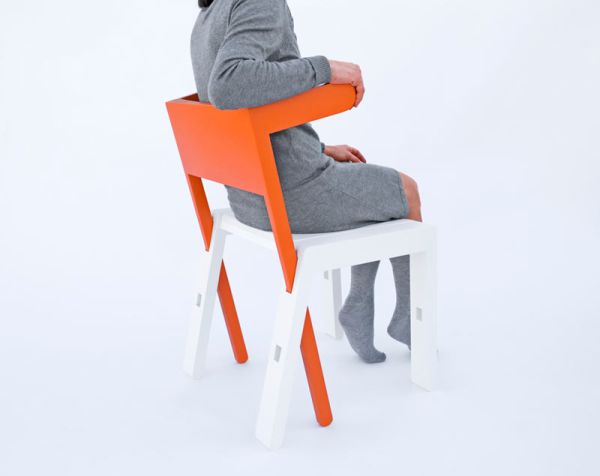 Via: Core77