We're going to acquaint you to another 3D printed aesthetic yet functional design i.e. the SuperMod. This is a set of modular red and white hexagonal units stacked together to form a contemporary wall system. Designed by a duo at Simplus Design and manufactured by Bold Machines, the wall unit is inspired by natural patterns of honeycomb.
Besides being a contrasting wall, it also acts as a mobile space organizer as it can be used as a room divider or storage unit for books, wine bottles or home decor objects. The individual hexagonal prisms of the wall unit can be customized as per your desire to form a partition in a room or simply to cover the plain walls.
Moreover, the user can leave certain gaps in between to create an organized space for keeping their stuff safely, while decorating the room. Hence, this contemporary storage unit offers flexibility and an aesthetic appeal to make your living space look more organized. This attractive wall shows how 3D printing technology can beautifully reshape any interior with its intelligent framework.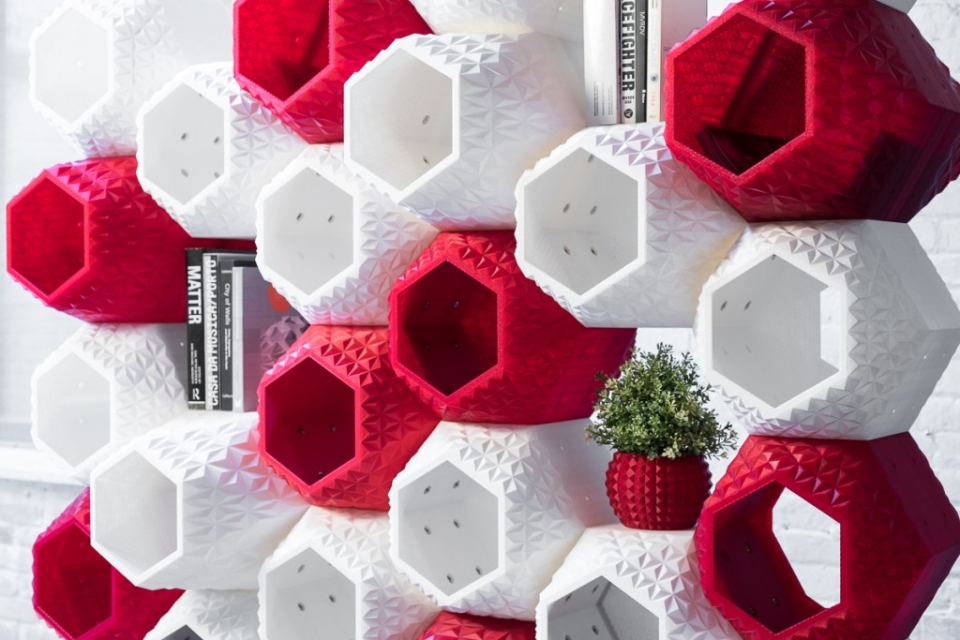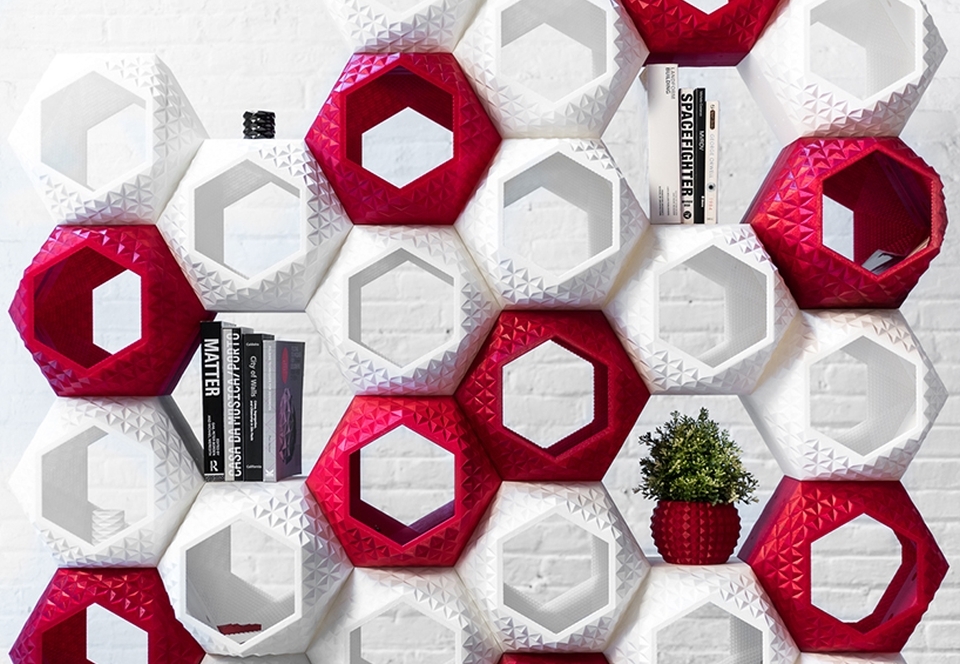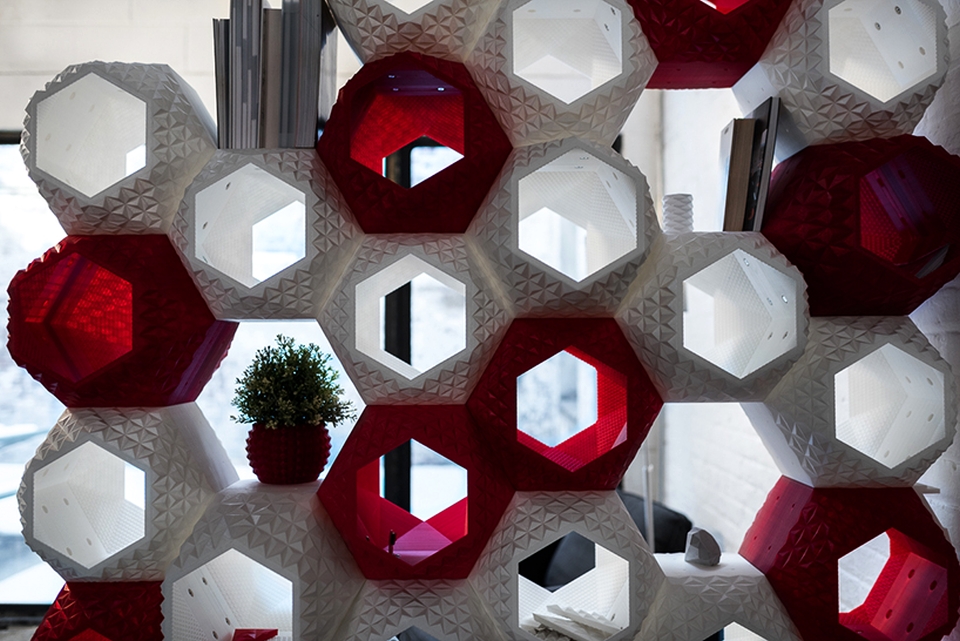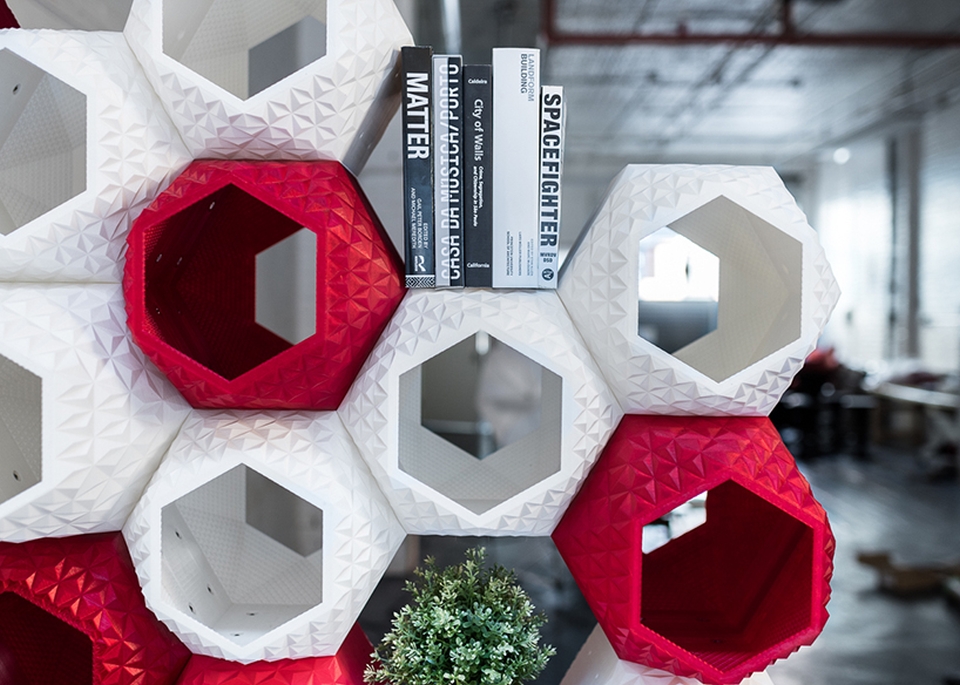 Credit: 3DPrintingIndustry