Surman Weston, a London design firm, has created a unique cork-clad office for shed-working musicians and seamstress. The idea of building an outdoor office in the backyard using thick cork is terrific. Everyone is appreciating the designer's unique architectural design.
The timber-framed structure is built up on 139-square feet land. The cork-clad office is fortified on three sides by brick walls. The architect used eco-friendly thick cork, harvested from cork-oak trees, as the main building material for the office shed. Cork not only makes it waterproof and soundproof but also acoustic and heat insulated.
The rectangular design of office shed compliments nature and perfectly blends with its surroundings. Designed for musicians and seamstress, the shed is a perfect way of connecting with the mother nature. People experienced a delightful feeling working in the cork shed.
The huge glass skylight occupies the centre of the wild-flower roof that lets natural light come in. The large glazed sliding door that opens onto a garden is visually appealing. When desired, a door can be fully slid open to admire view of the garden.
If we talk about office interiors, the entire space is of beige color. Lined with birch plywood, the storage unit featuring office desk has been built into the wall to maximize the floor space. The center slot vertical glass window demarcates one desk from another.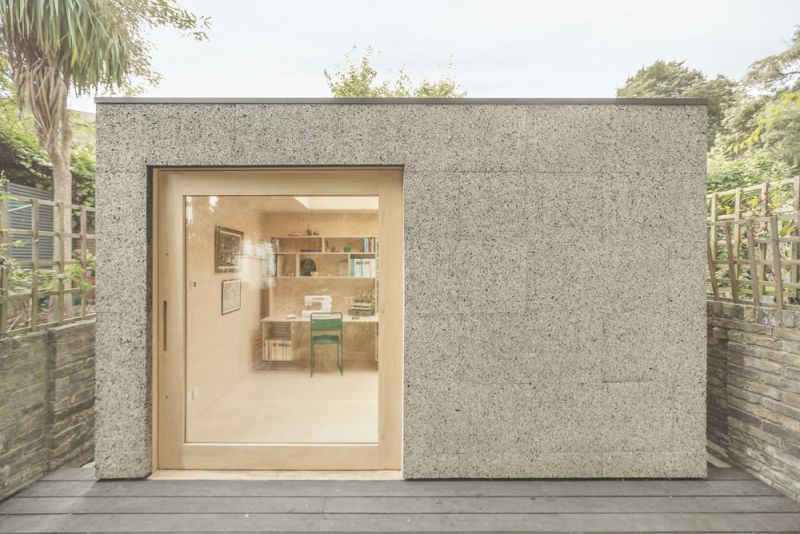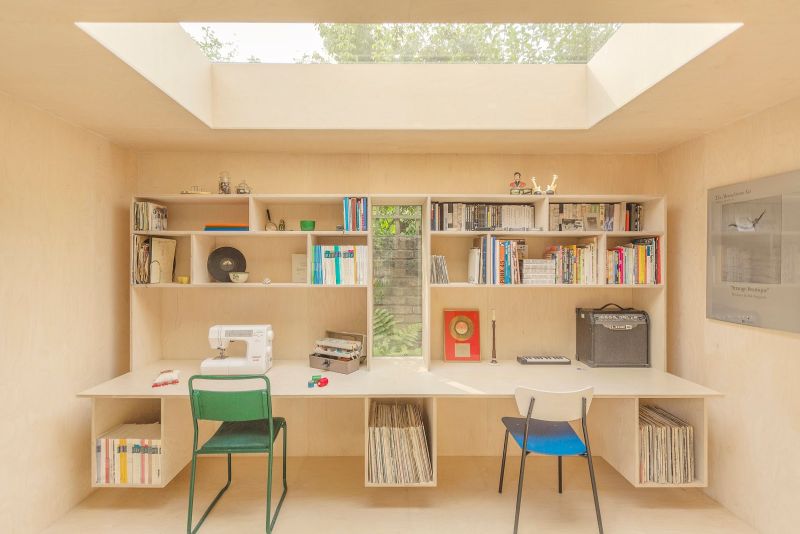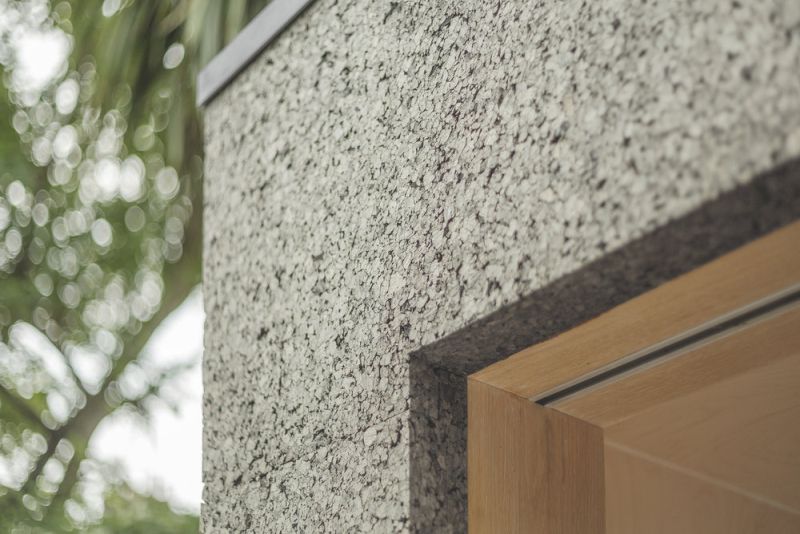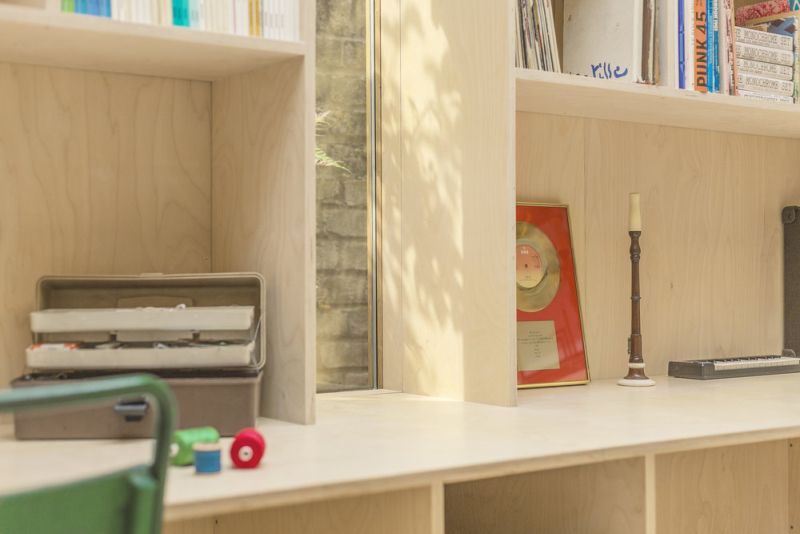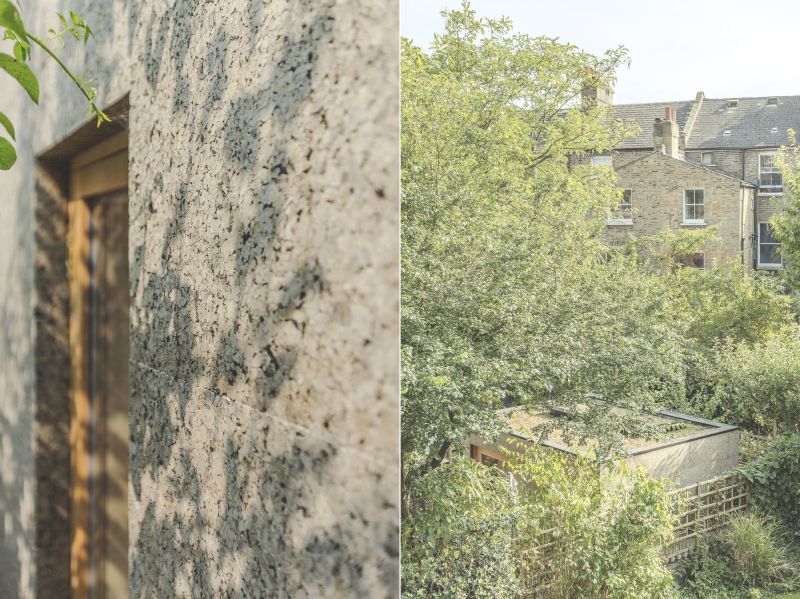 Via: TreeHugger