For Salone del Mobile 2017, Italian designer Alessandro Busana has created bizarre TheDuck coffee table for Italian company Bonaldo. Being an ironic and fun metaphor of an unusual pet, this piece of furniture is likely to add lively appeal to any modern living space.
Contrived in shape of a duck, this table is surreal and functional at the same time. The duck-shaped coffee table, depicting the image of a faithful duck, will become centerpiece anywhere it's kept. Moreover, the round-shaped table surface is meant to hold smartphones, remote controls, books/magazines, or home decor pieces.
Made from colored polyethylene, the coffee table comes in different color options such as red, white, gray, black and gold. The decorative and practical furniture for any indoor and outdoor space of your home – be it your living room, bedroom, bathroom, patio or garden.
Measuring 43 cm height, 41 cm depth, 34 cm width, and table top diameter of 33 cm, TheDuck is suitable for both narrow and spacious living areas. It also comes in a special illuminated version that's powered by a rechargeable battery. Hence, this glowing table design will take your home decor to whole new level. You can catch this eccentric coffee table next month at this year's Salone del Mobile in Milan.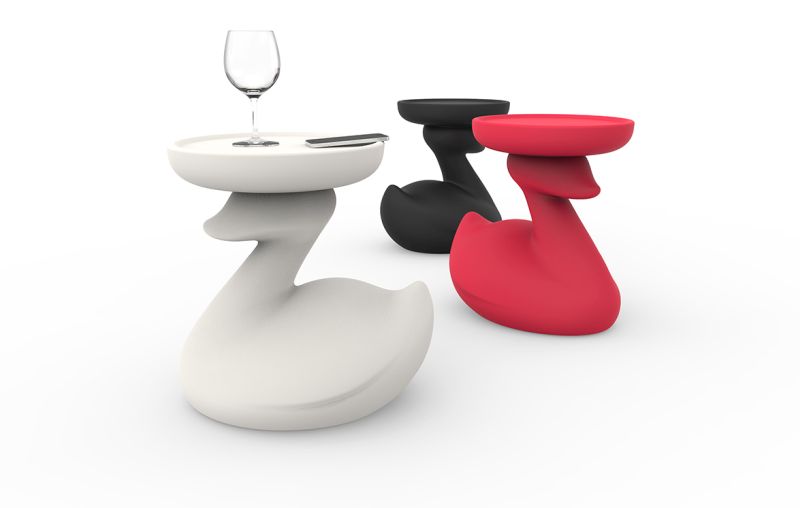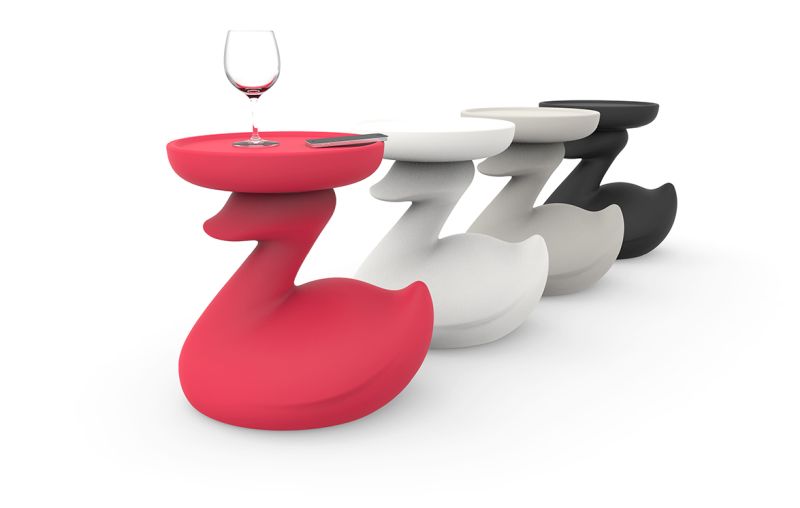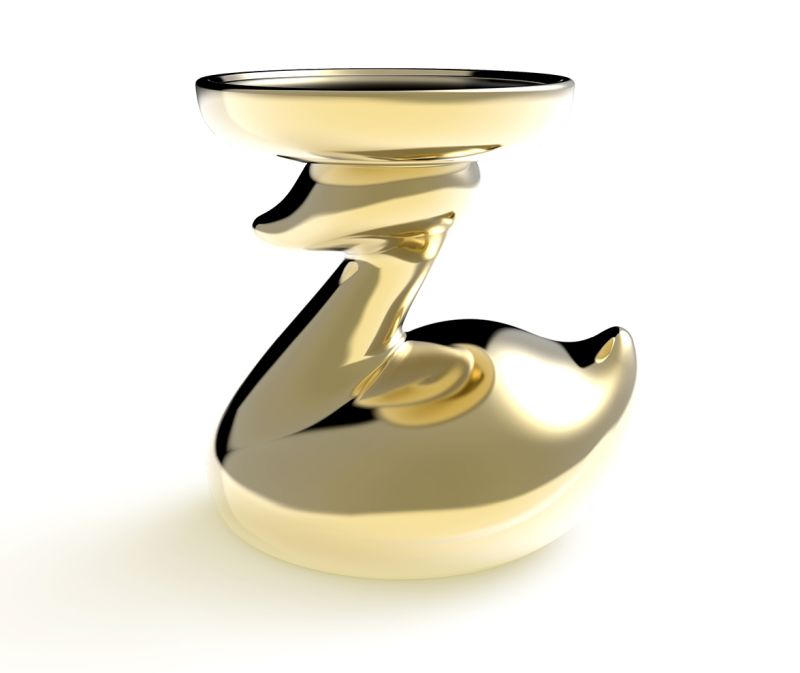 Via: Infurma