Designed by Madrid-based studio Elii Architects, the Susaloon apartment in Madrid proves how smallest of rooms can be maximized to meet everyday needs of inhabitants. This 23.5-square meter living space is renovated for a client named Susana, who also inspired title of the project. The tiny city-center apartment consists of a range of foldout furnishings to maximize space and keep the area clutter free.
The foldout furniture including workspace, dining table, bed, ironing board and storage space; all these are integrated efficiently into walls of the apartment. When the furnishings are folded away, the space can be utilized by the owner to practice shiatsu every morning. According to everyday needs and activities of the inhabitant, the furniture embedded within walls can be easily stretched out.
These furnishings are made out of timber and fabric panels in shape of translucent panels, which look like a huge theater box and diffuse light throughout the house. But on unfolding these timber screens, the owner gets comfortable routine furniture without much hassle. This tiny apartment proves how small housing is more than enough for a resident when designed in a planned manner.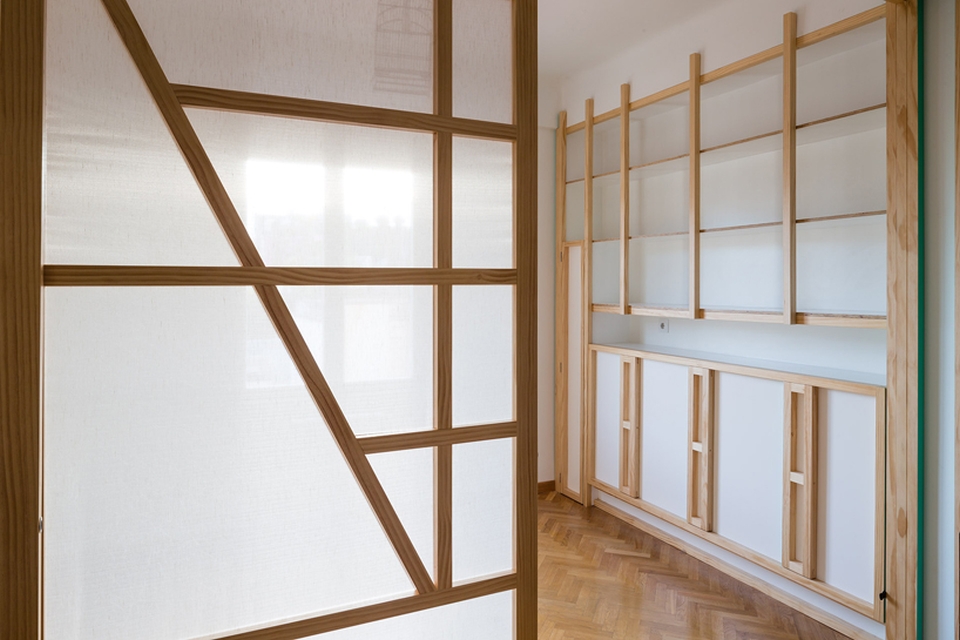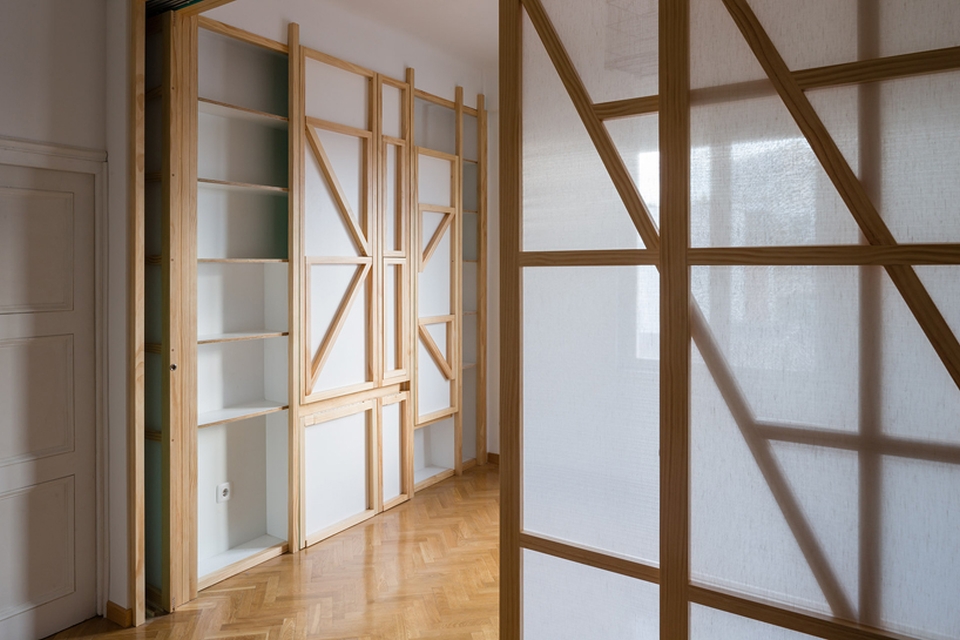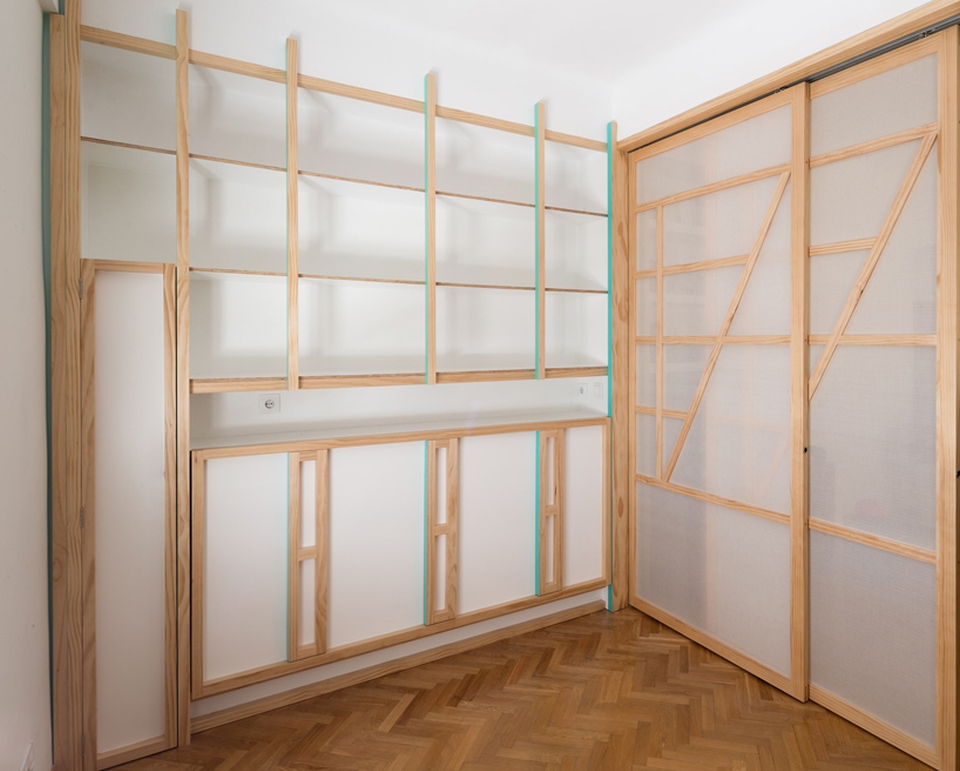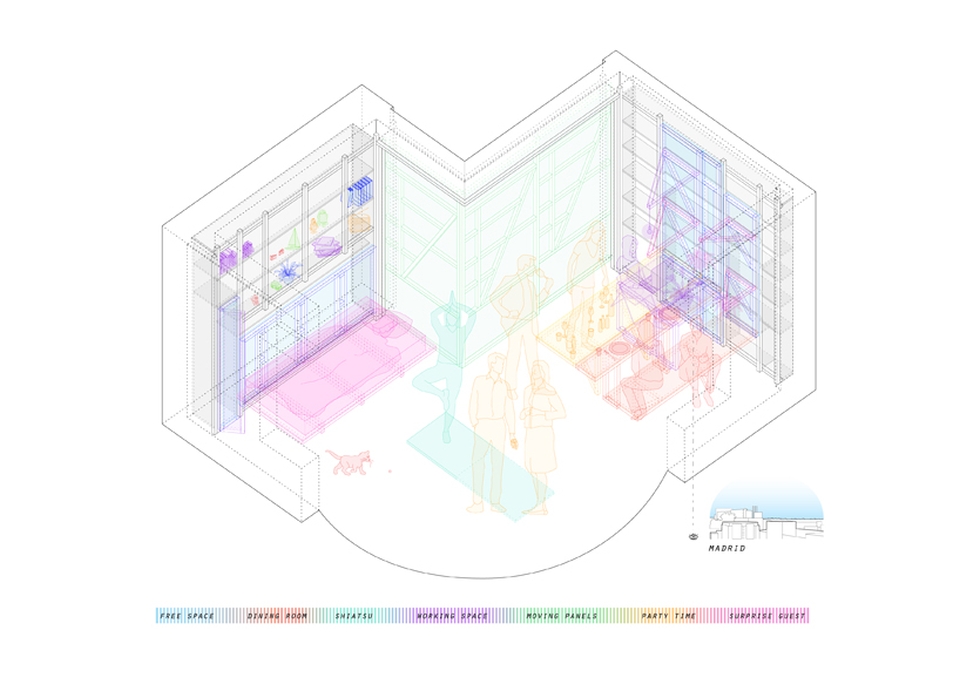 Credit: Dezeen