Toronto-based interior design company Cecconi Simone often experiments with different materials and concepts to provide multi-functional living space for modern homeowners. This time they have created an exquisite room divider to partition a large room cleverly.
The interior design company was commissioned by a client to convert a large area in their house into a multipurpose space. So, an interior designer from the firm came up with an impressive idea to turn the large room into both the living room and the dining room.
The highlighting part of this entire space is a striking black room divider that's installed between the two areas. The black room divider separates the dining from the living room. What makes it more interesting is that it is a suspending wall that doubles as the divided and features a fireplace and a recessed television mount.
The dining room section has a completely textured finish that serves as a background for the trio of delicate pendant lamps hanging over the dining table. The living room section has a double-sided fireplace within the suspended room divider wall that seems to be completely open. But on a closer glance, you will notice that glass surrounding protects the rest of the section from the flames.
Also Read: Pagani Zonda as a Room Divider – Swanky Approach for Companc's Miami Condo
Moreover, the recessed TV with backlighting adds more charm to the relaxing living area. Check out the images below to see the entire setup and take inspiration for your next renovation project.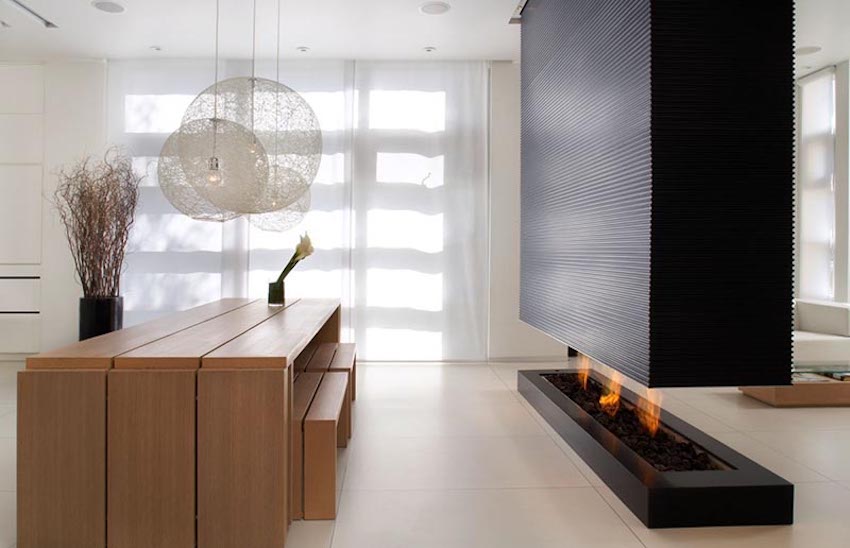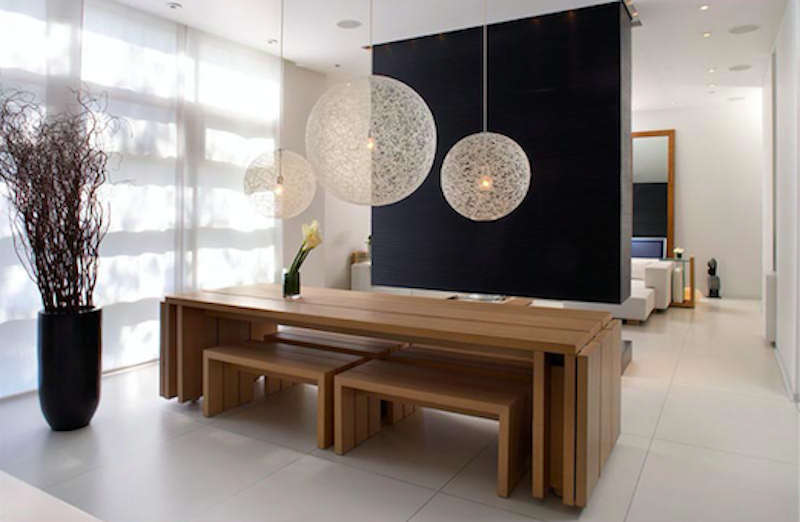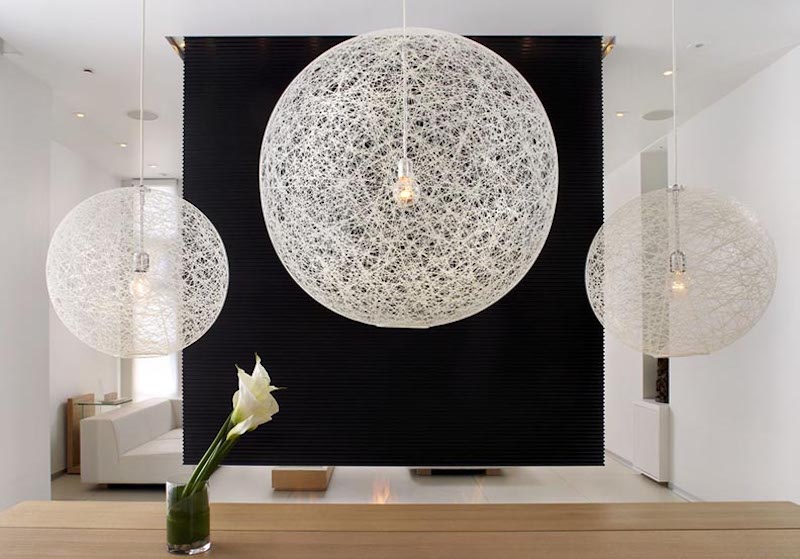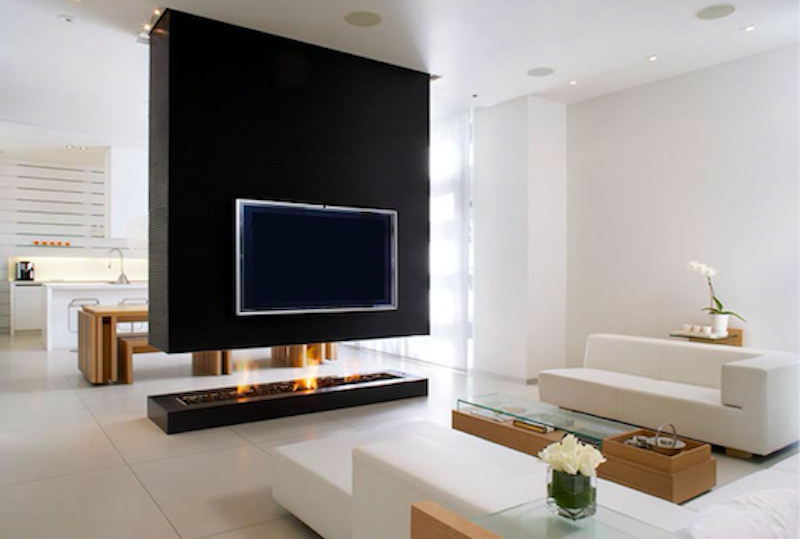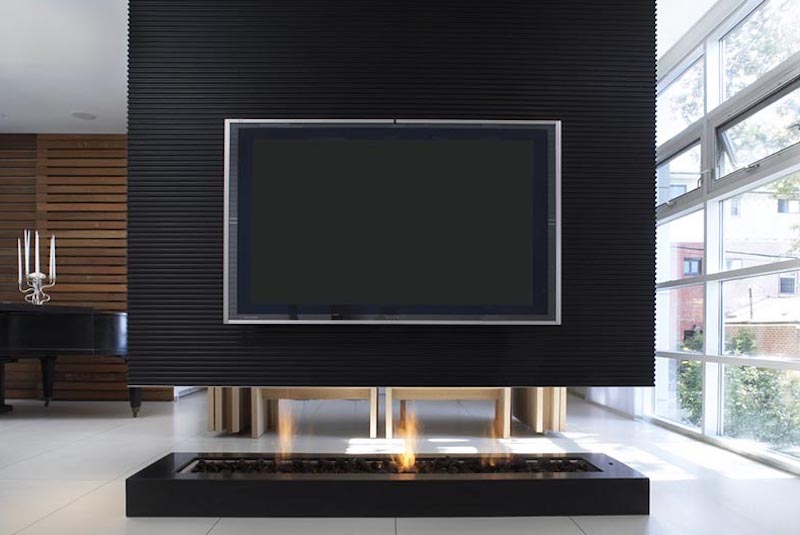 Via: Contemporist