Djuric Tardio Architectes has created a beautiful two-story sustainable prefab home in dense suburbs of Paris. It is a complete prefabricated home built in a workshop using wood panels and later assembled at the site on a pedestal within two weeks in a budget of about €650,000 (approx. US $858,969).
The most intriguing feature of this residence is its unfinished A-shaped roof, which is designed like this purposely to provide an airy terrace space to the residents instead of wasting it by making an attic for storing useless stuff. This spacious roof area can be used as a terrace garden to grow vegetables and fruits, and also offers space for owners to relax in the sun. There is also rainwater harvesting system to ensure irrigation of the terrace garden.
Its exterior is clad in wood with double glazed windows to regulate temperate within the house both in summers and winters. The huge glass windows and sliding floors offer natural ventilation as well as daylight into the home. Interior has minimal décor to maintain spacious appeal of the house and has colorful egg-shaped chairs in the dining area to splash some colors.
The ground level includes office combined with library, kitchen, dining area and living area with attached deck to spend some time in open air. Upper level features bathroom and bedrooms which are also decorated with contemporary minimalist interior. But, what truly makes this family residence stand out from other sustainable home structures is that its design is highly modular and flexible that can be transformed in future according to needs of the residents.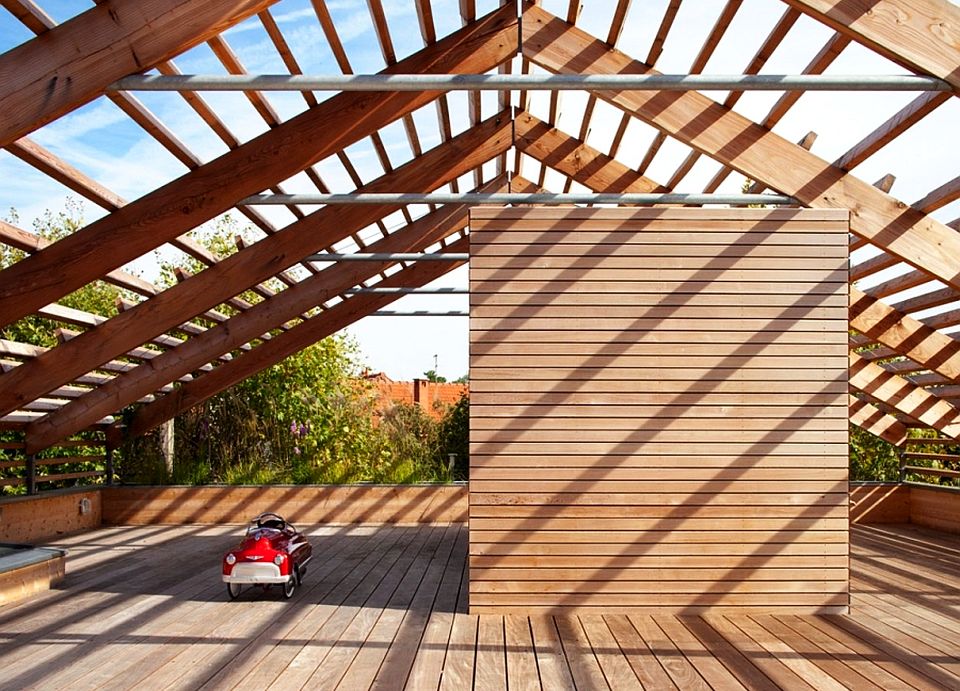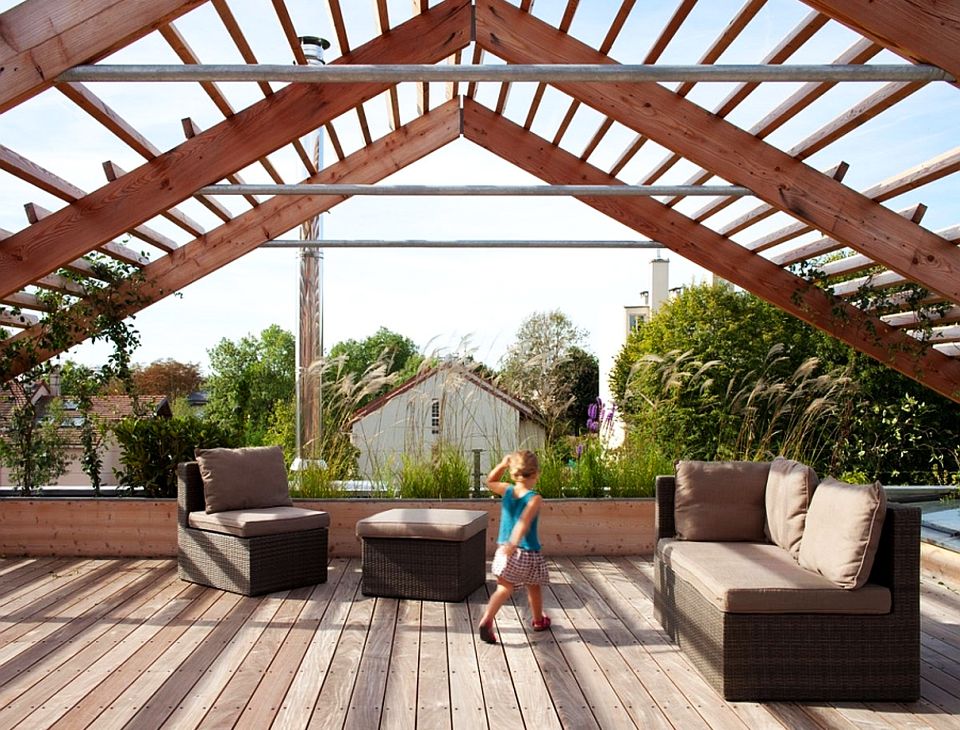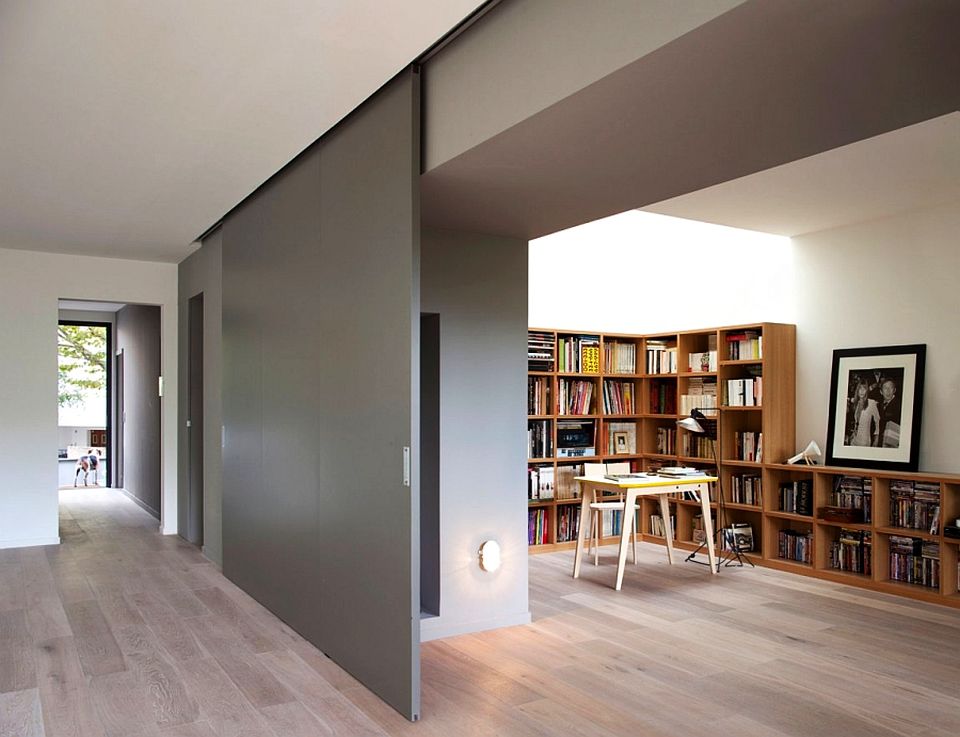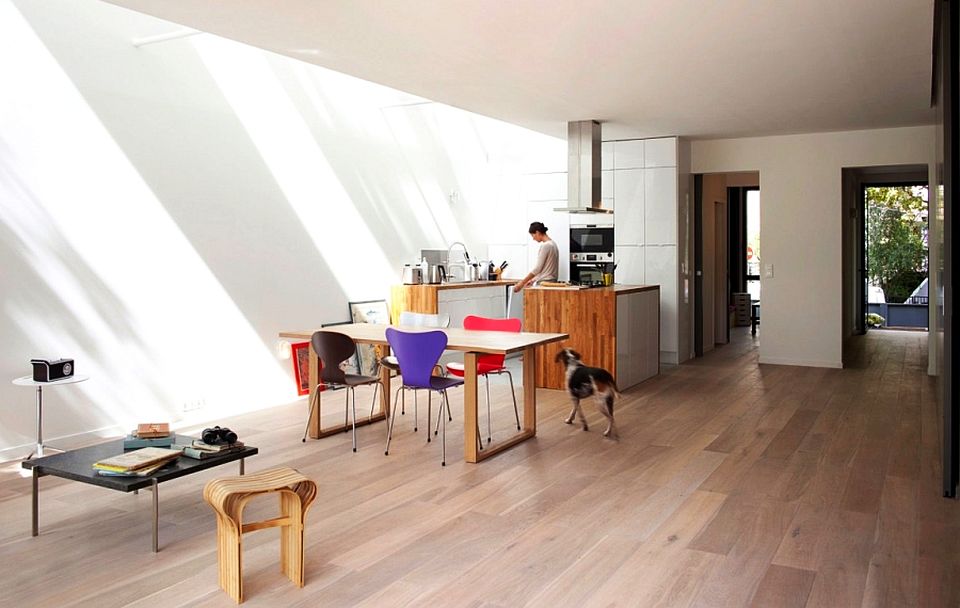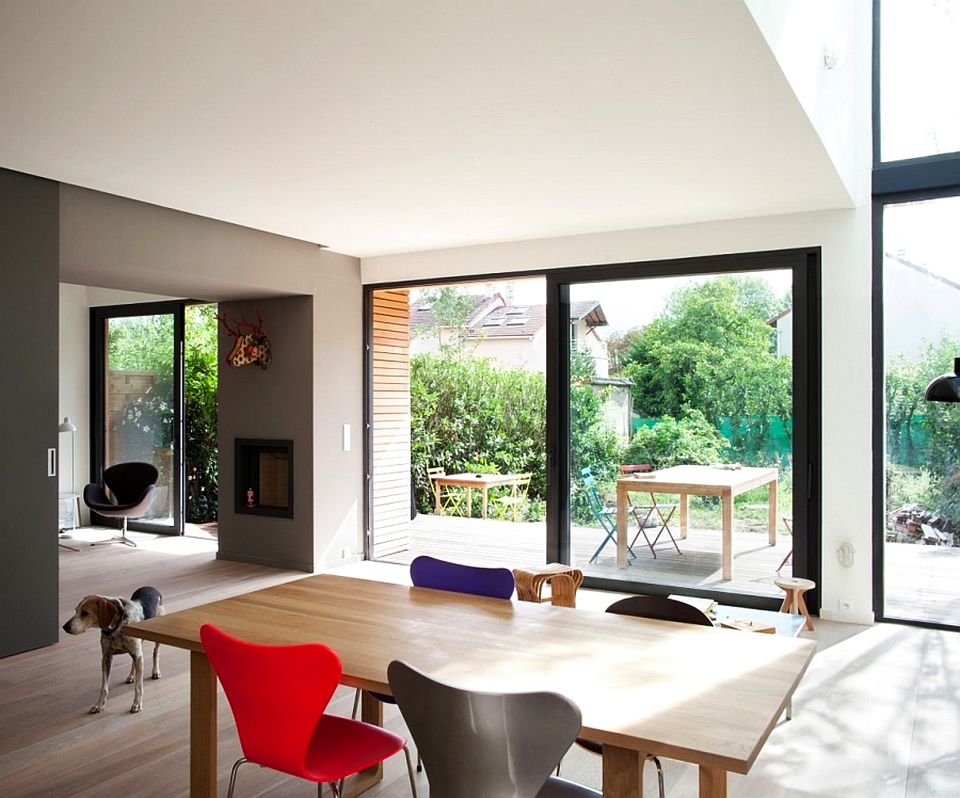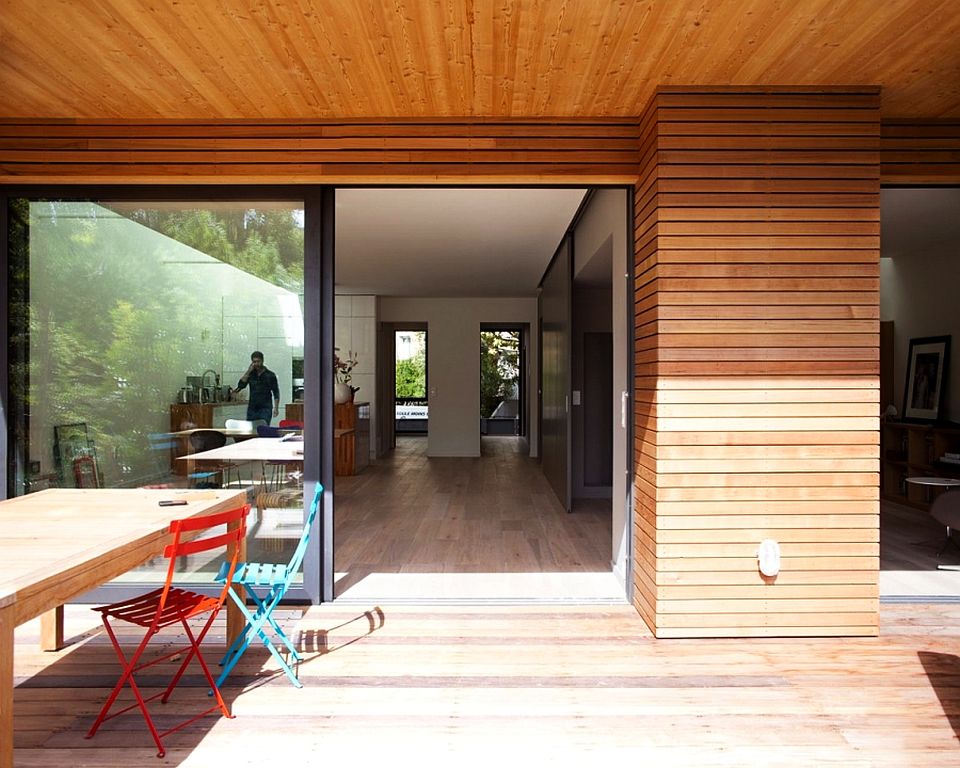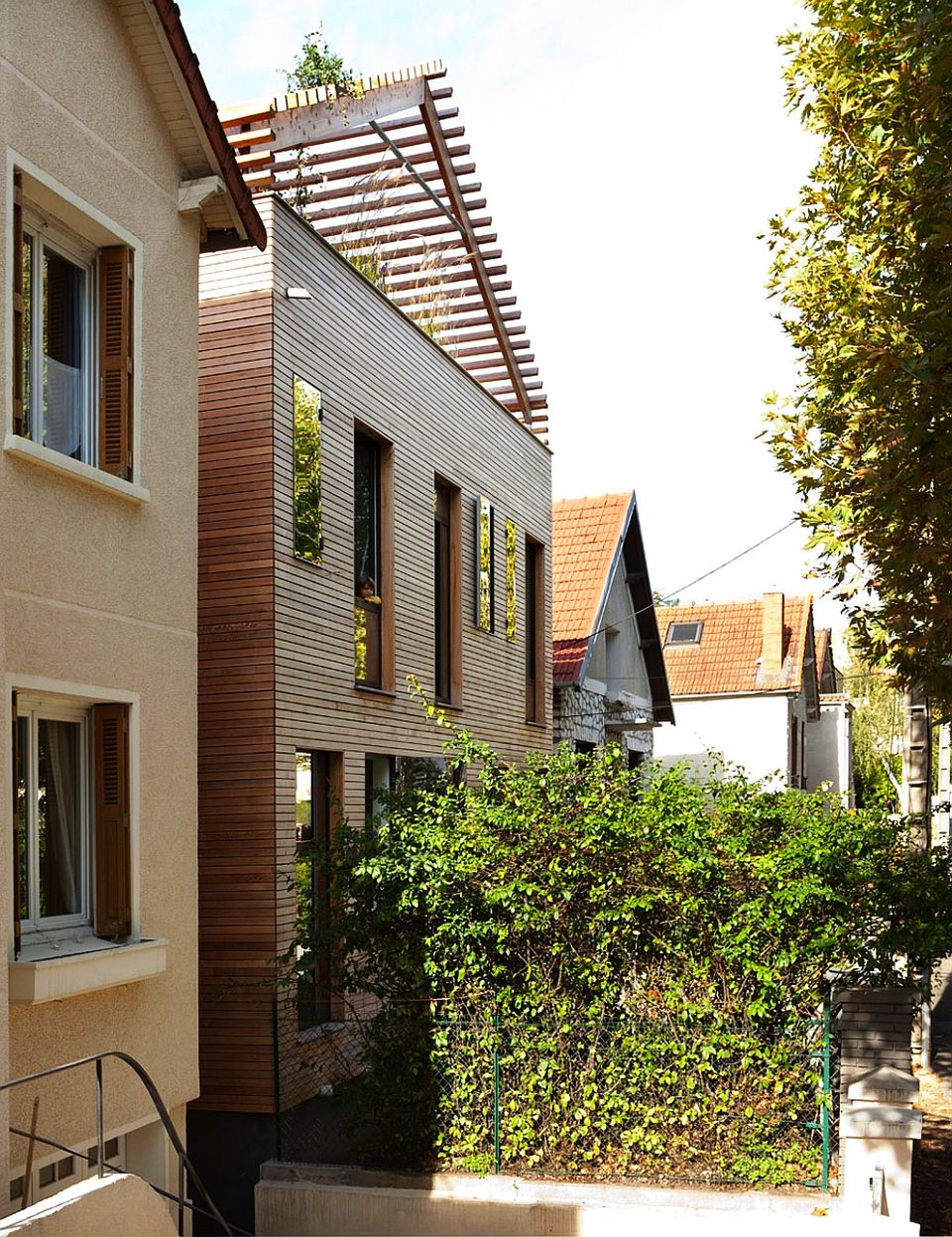 Via: Decoist