The Holdener family commissioned design studio Benjamin Garcia Saxe to create a beautiful property overlooking two breathtaking views: the surrounding jungle and the ocean. To fulfill the family's demand, architects from the design studio have constructed a beautiful 300-square-meter Terrace House. The structure of the two-story building rests against the back of a steep hill to stabilize the soil, as well as protect it from falling debris.
For minimizing site destruction, more solid and strong construction has been done at the back, where bedrooms and bathrooms are harbored. On the other hand, light-weight and airy section of the house points out at the visual collapse of the surrounding ocean and jungle.
Besides interacting with nature, the house is designed to be self-sufficient. Before constructing the house, the architects have carefully analyzed local wind patterns to provide comfortable cross ventilation. This way most areas of the house can be cooled down without the need any air conditioner.
Solar panels are installed to power the home's electricity needs, whereas solar thermal technology is used to heat the water. Even appliances and lighting fixtures within the house are chosen for their energy-efficient features. Apart from that, a rainwater harvesting system is also integrated to collect rain water from the roof, and further reuse it throughout the home.
The major sections of the house are constructed out of locally resourced, reforested and certified Melina wood. The sinks, doors, kitchen cabinetry and bathroom furniture has been handcrafted and created on site by local workers. Due to the remote location of the property, semi-prefabricated steel for the house's structure was constructed at a factory and later pre-assembled at the site. Terrance House is mainly designed to have minimum impact on the surroundings, while forming a close relationship between inhabitants and nature.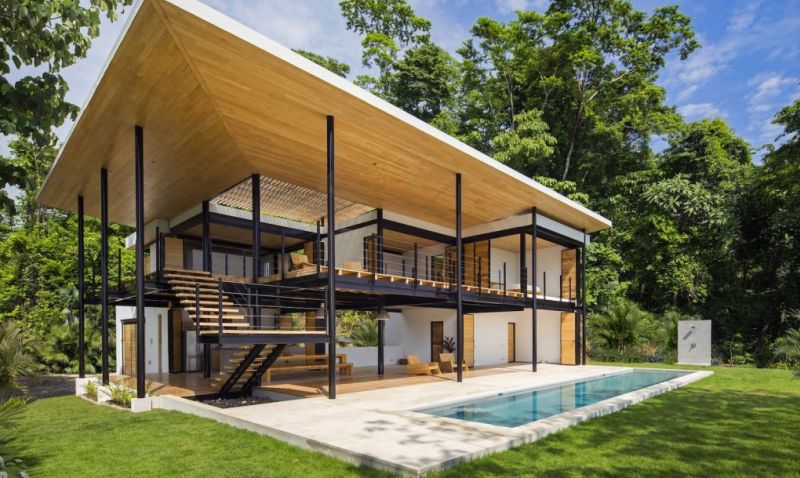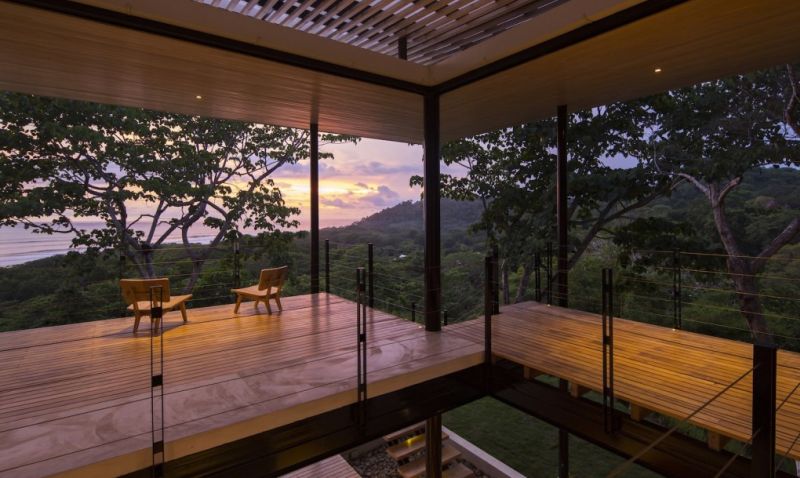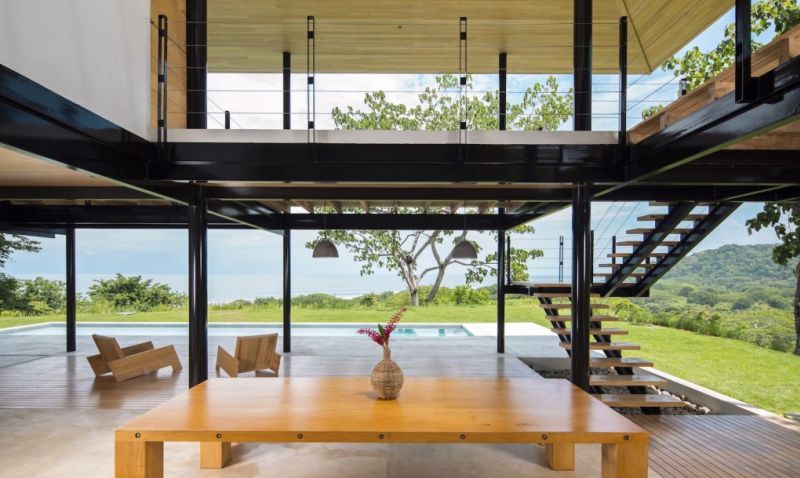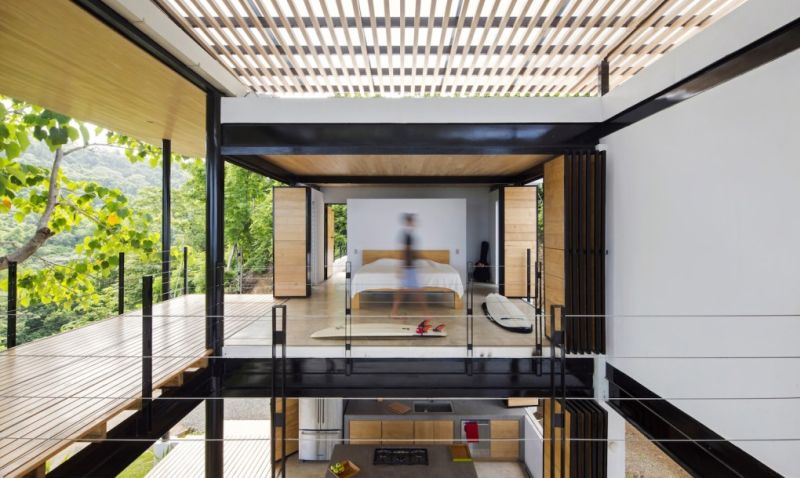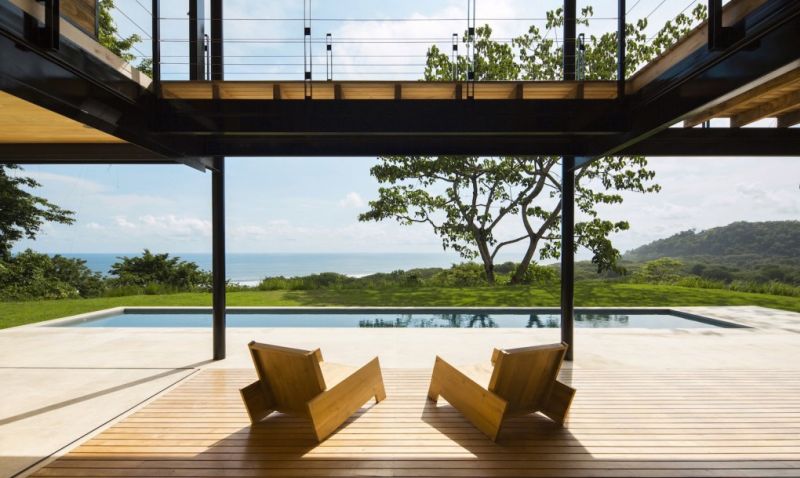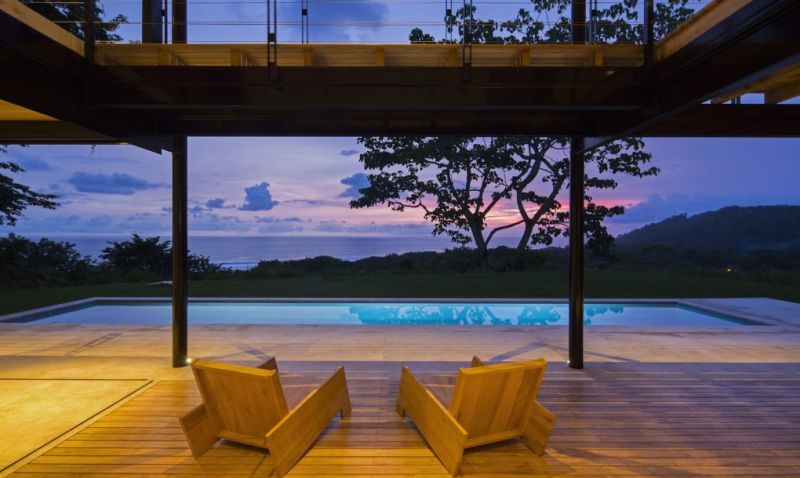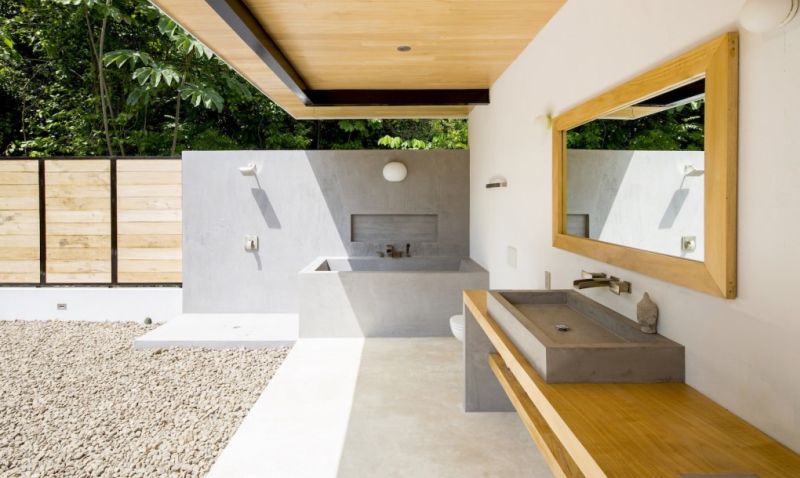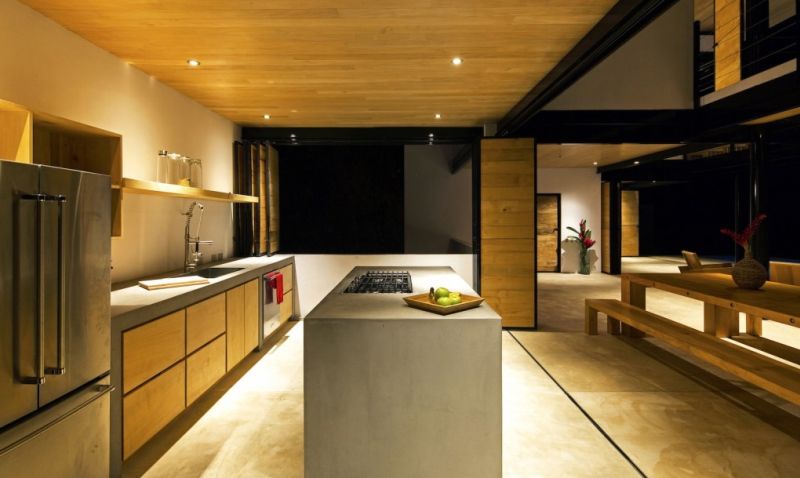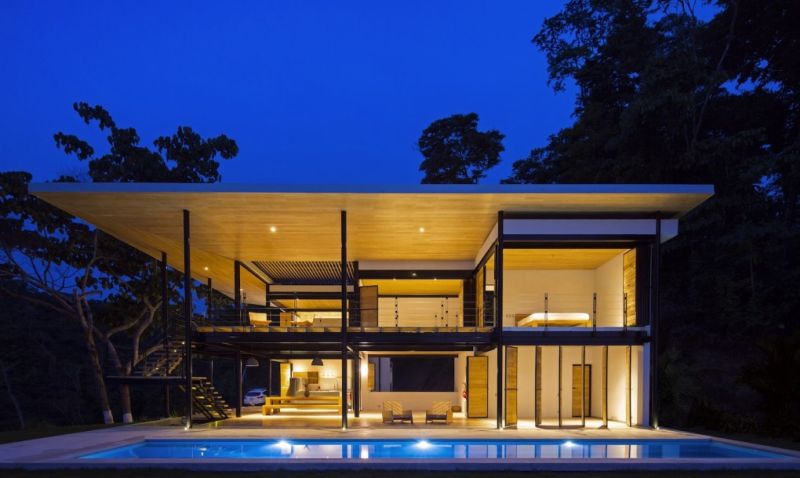 Via: Inhabitat