Treehouse designs come in plenty, and architects around the globe are trying to come-up with structures that embody around natural settings. Dr Anthony Leung, a Hong Kong-born renowned lecturer in civil engineering at the University of Dundee, Scotland believes that a treehouse should always be set in the lap of nature for eco-friendly credentials. For this very reason he has come-up with a treehouse design which is ideal for the nature loving lot. It goes without saying that his motive is to promote sustainable treehouse design which counters the effect of intense modernization on nature.
According to him,
Civil engineers are responsible for developing more innovative and low carbon emissions construction techniques, enhancing the engineering sustainability and the resilience of civil infrastructure.
Leung's idea is to work around nature rather than the opposite. The reason being, nature has its own way to regulate and balance the environment. For that reason, he makes use of natural material, and proposes a two-storey treehouse design which makes use of sustainable material.
The main supporting structure of this treehouse is the tree itself, as the dwelling is built around it. To provide added support a location having small trees surrounding the main tree is preferred as the four corners of the treehouse are erected on it. Natural process of evapotranspiration helps in regulating the temperature inside, while also reducing the emission of gases.
Canopy of the tree provides natural shade from weather and harsh sun rays. The rain water is collected for use, and the designer makes use of green roof to regulate urban run-off. The rain water is send to a mini-wastewater treatment plant for household chores. Same is true for the organic waste which is collected and then used for replenishing the trees and plants around the house.
To sum up his treehouse design, Leung believes;
It's also a moment of paradigm shift for engineers to develop more innovative construction principles and methods that not only protect our natural environmental, but also work with it to create a more sustainable and resilient built environment [with minimal impact on] climate change.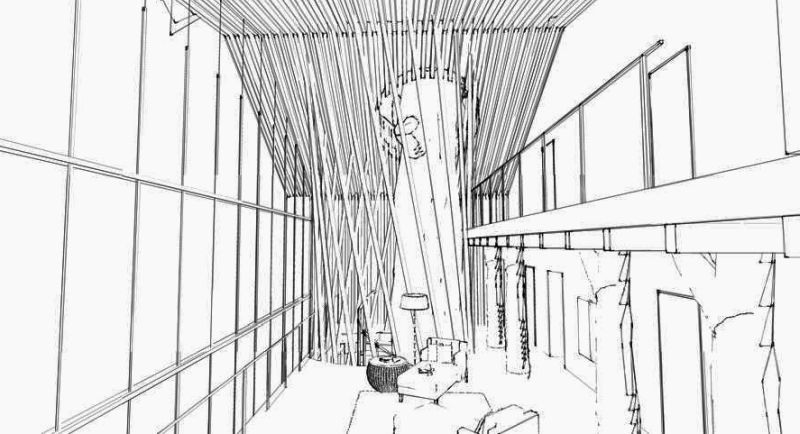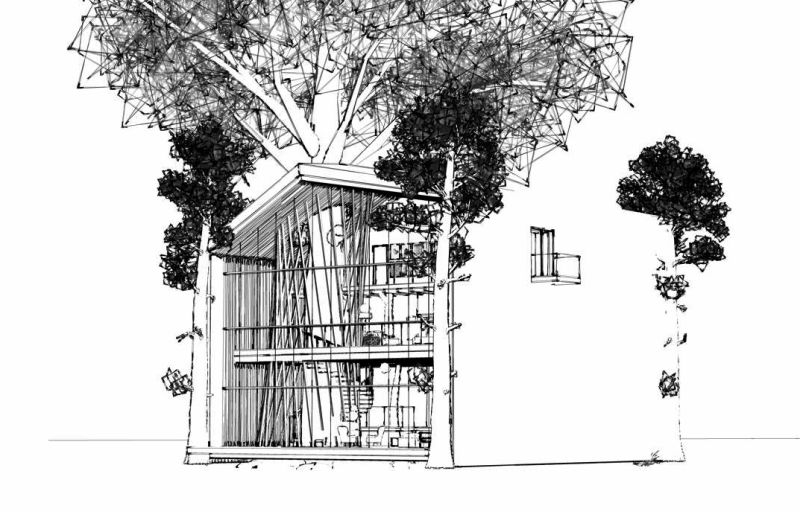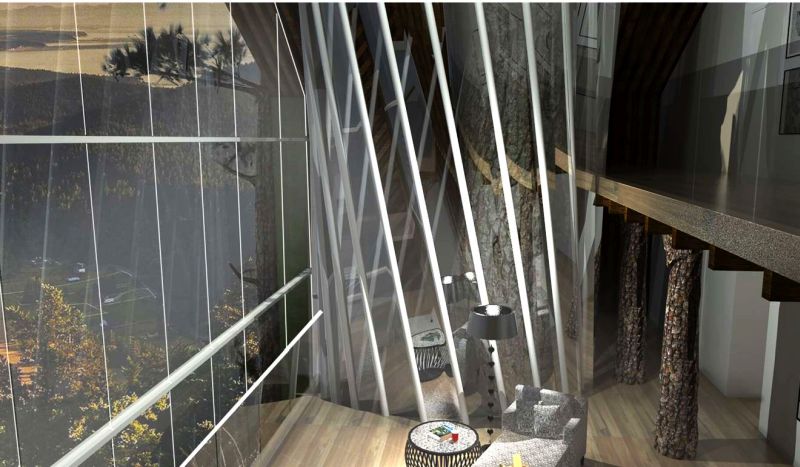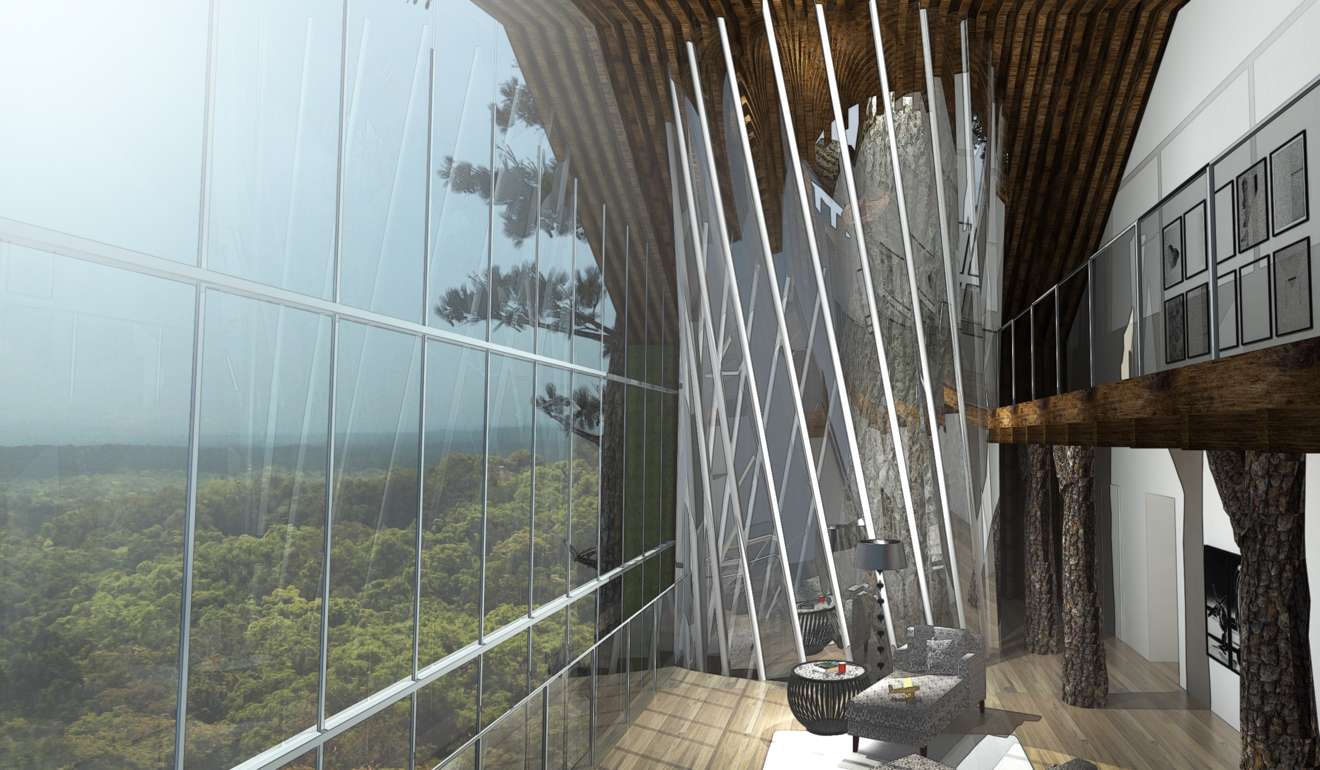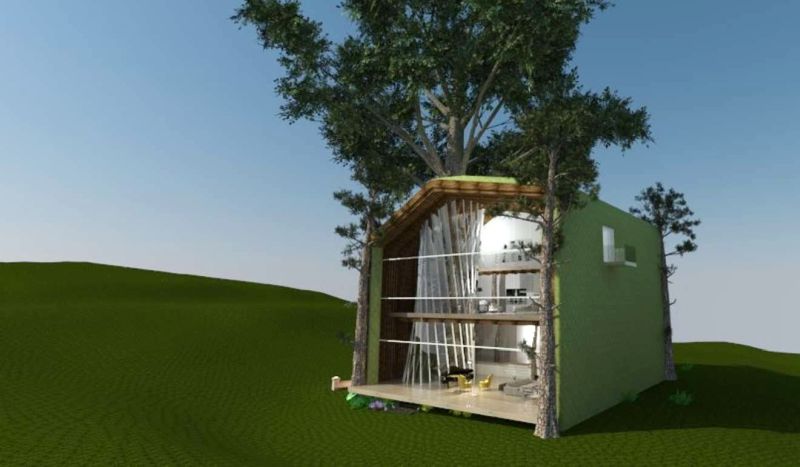 Credit: SCMP