Located on the slope of the Varmdo, island in the middle of Stockholm archipelago, the Pulkabacken House is a modular prefabricated building designed by Stockholm-based Street Monkey Architects. The prefabricated house is designed in a way that the roof of the house also acts as a sledding ramp for the kids.
The house is built alongside a slope, therefore the roof is designed and positioned in a way that it effortlessly blends into the neighboring landscape. The 200-square meter house is made form prefabricated steel, concrete modules and includes floor-to-ceiling glass partitions, along with a ramping roof.
According to Cage Copher, Principle Architect at Street Monkey, the whole house was constructed in a factory and put together on-site in just two days during summer. The name Pulkabacken is inspired by the Swedish word for sledding hill. It is designed to be a vacation home, giving freedom to inhabitants for fully-utilizing the complete house.
This classy house accommodates a master bedroom, two bathrooms, a kitchen and a study-bar. Both living room and the dining area are complemented by balcony space. On the other hand, the study is smartly built above the stairs to properly utilize the area. The lower level of the house comes with three additional bedrooms, family room, bathroom and terrace that takes you to the lower garden.
The utilization of floor-to-ceiling glass windows gives the benefit of enjoying weather and mesmerizing views of the sea. Being built on the passive house principle, the house is an energy efficient house to minimize utility bills. Moreover, strategically placed sledge over the roof, also gives the benefit of supporting heavy load of snow. Exterior of the house looks simply attractive when surrounded by heavy snow or lush green forest.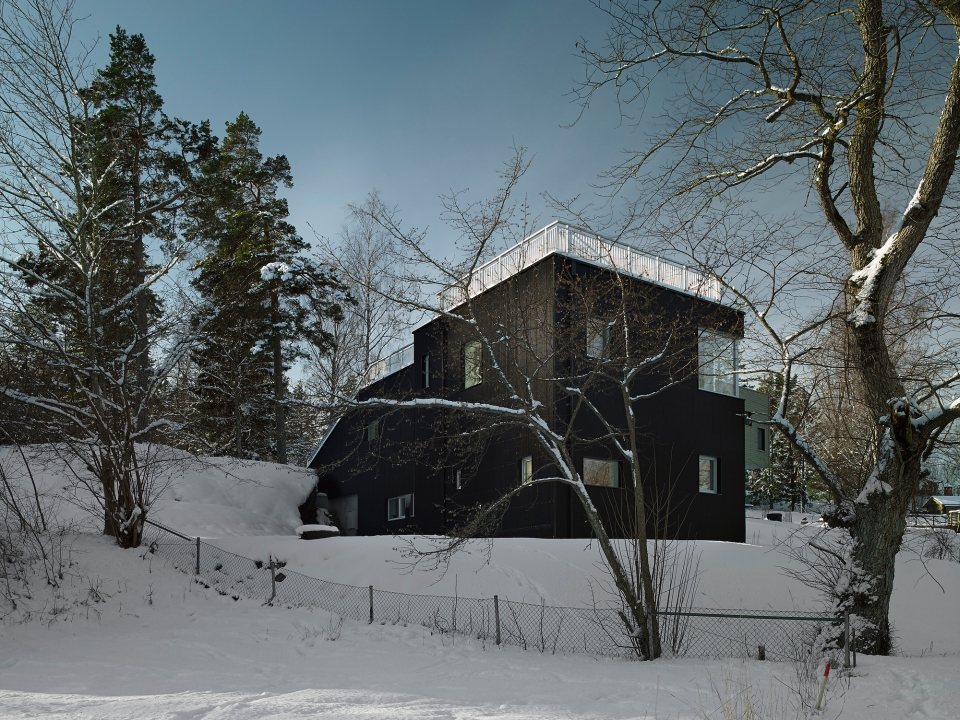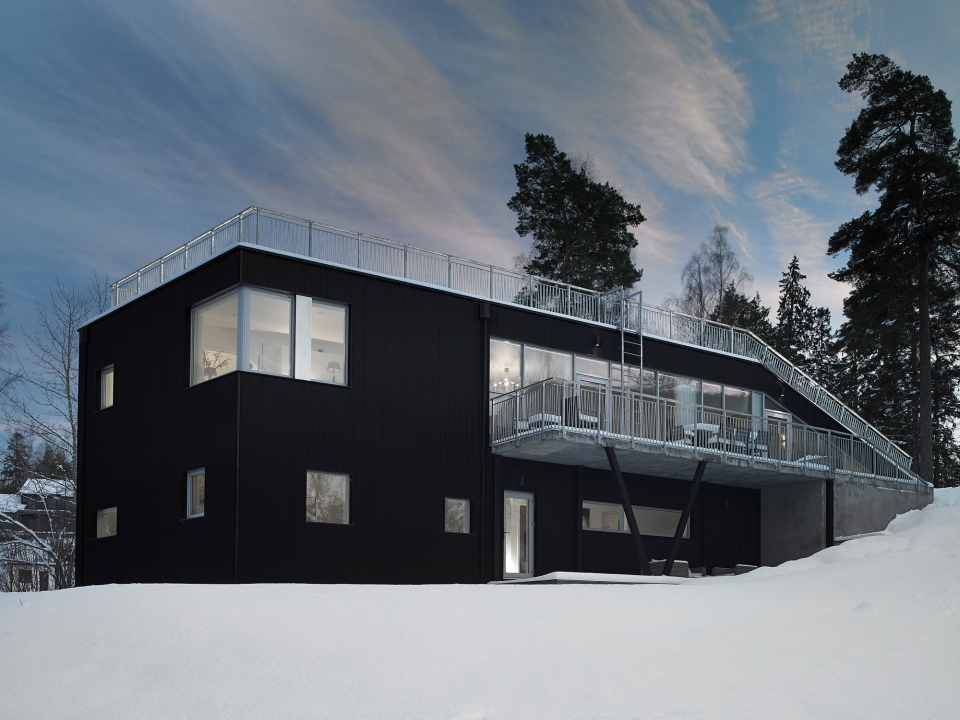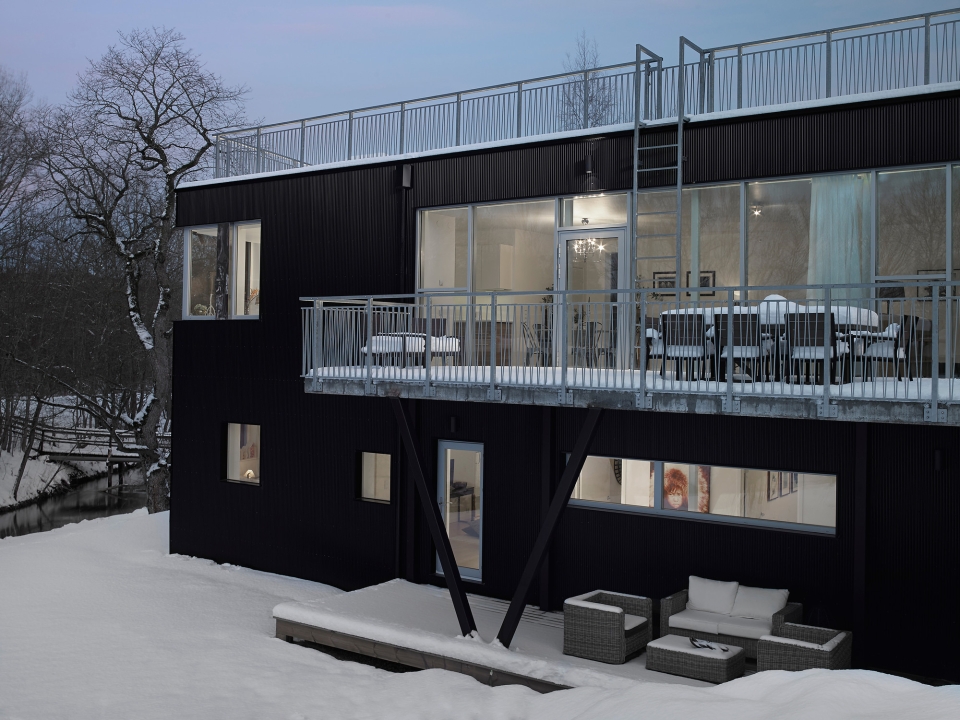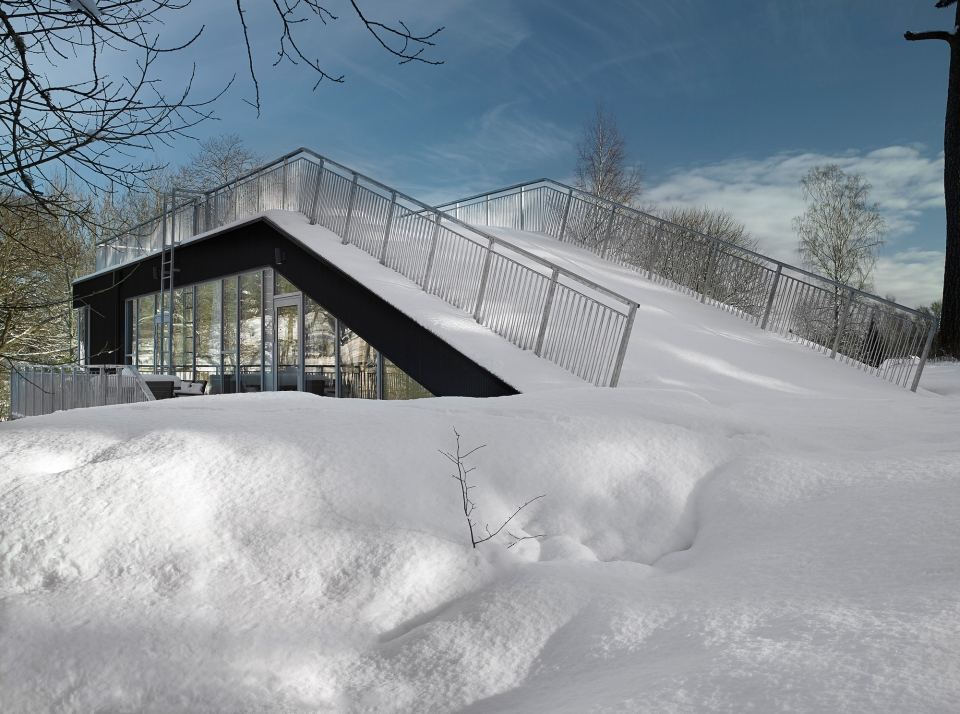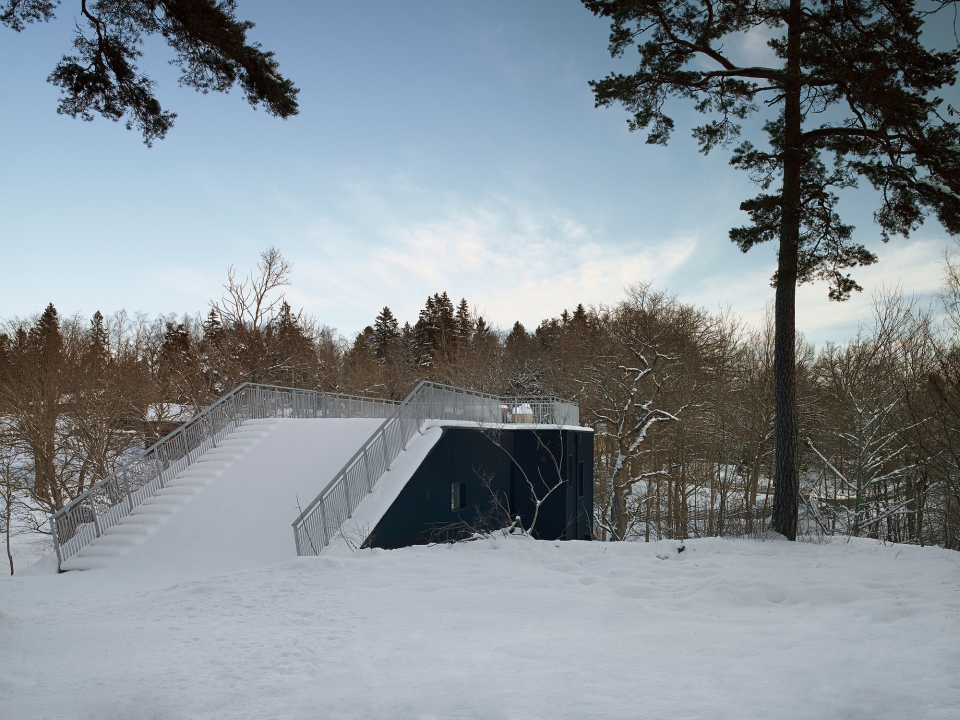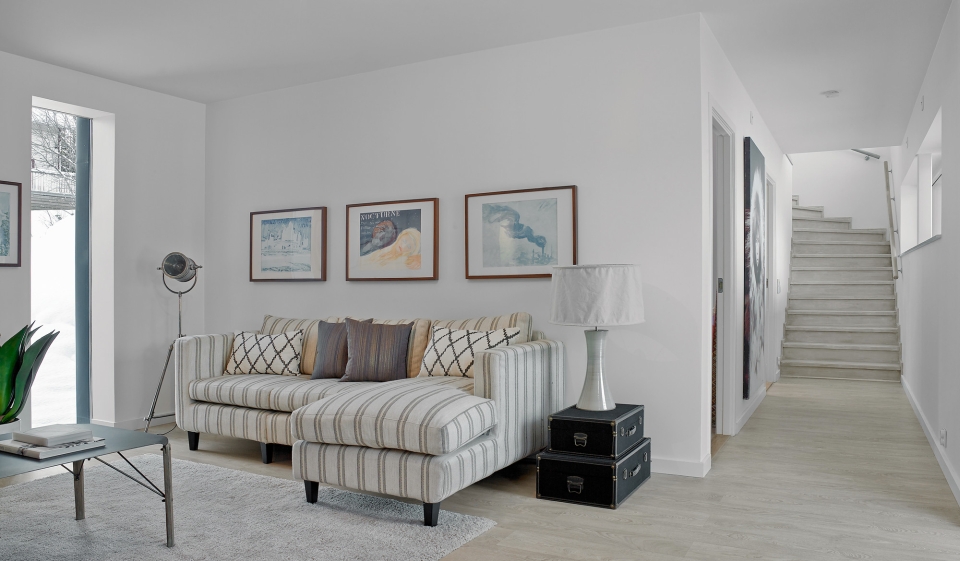 Via: Modscape