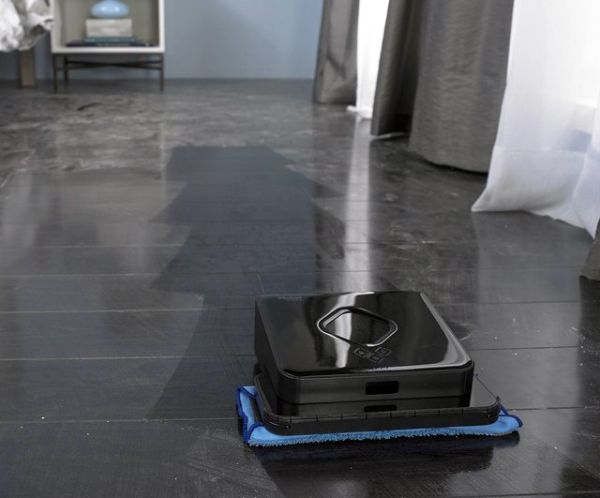 There are a lot of robotic mops available in the market for floor cleaning, but none of them can beat the latest Japanese iRobot Braava 380t, which comes with a built-in NorthStar Navigation System. The navigation system helps to quickly scan down objects in your room like a map to easily locate the area which needs to be cleaned. It is also equipped with sensors that prevent it from going where it does not belong like near furniture, carpets, walls, etc. This small mop is capable of easily cleaning floors lined with wood, linoleum, tiles and laminates.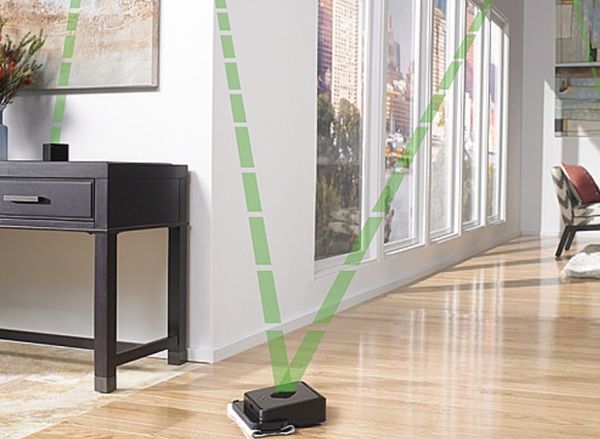 The robotic mop has ability not only to dry sweep your floors, but can also mop them using a wet cloth. Both floor cleaning abilities are possible due to its two active modes- Wet Mode and Dry Mode for systematic cleaning of your home. In wet mode, you need to attach a wet padding to the device which keeps the cloth at its base wet while mopping. It mops the floor with a regular back and forth movement to remove grease and spots from the floor. When in dry Mode, the machine moves in a straight direction using a dry cloth to remove dust, pollen, pet hair, etc. The dry mode functioning of this device is somewhat similar to that of CCP Mofa.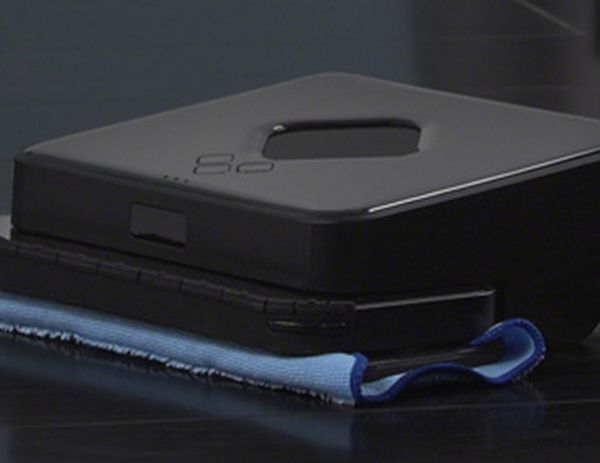 This tiny mop measures about 10 x 9 x 3-inches and weighs only 1.8 kg thus, making an idyllic device that can reach every corner of a floor easily. It comes with a long lasting battery that ensures this mop runs for maximum four hours in Dry Mode, and for two and half hours during Wet Mode. You can purchase Braava 380t online for US $299.99 to make your floors spotless with ease.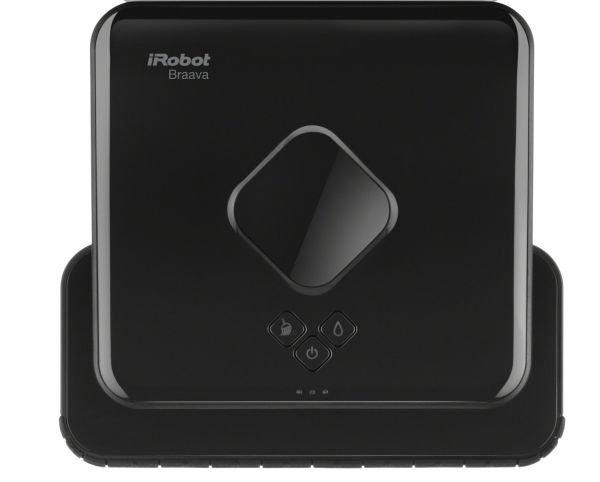 Source: iRobot