Pressure-adjusting Swing-Air Cantilever Chair is designed to offer maximum comfort and rocking ability. Compatible for both indoor and outdoor use, the striking lounge chair consists of several air-filled boat fenders that form a relaxing seating area.
The reclining position and cantilever construction of the chair would make you feel like you're floating in mid-air. The fenders used in the construction of this chair are robust and UV-resistant airbags that were used in the shipping and off-shore industries to prevent damage while relocation of ships in the harbor or against the quay wall.
These fenders are attached to the cantilever frame that's made of high quality German Krupp steel. When not in use, the chair's frame can be disassembled into four tube segments; even the fenders are deflated for storage or transportation.
According to the users' needs Air pressure of the fenders can be adjusted – from sturdy back support to body-forming elasticity. This means the degree of hardness can be changed as per individual's sitting habits. Hence, it becomes a comfy recliner that can be used for unwinding while reading a book or simple gazing at views of the surroundings.
This unique piece of furniture can be used in different places such as beach, balcony, terrace, swimming pool, garden or patio. For €1,300 (approx. US $1,440) you can get your hands on this stunning furniture unit. Moreover, additional seat covers in different colors can also be purchased along with this cool lounge chair.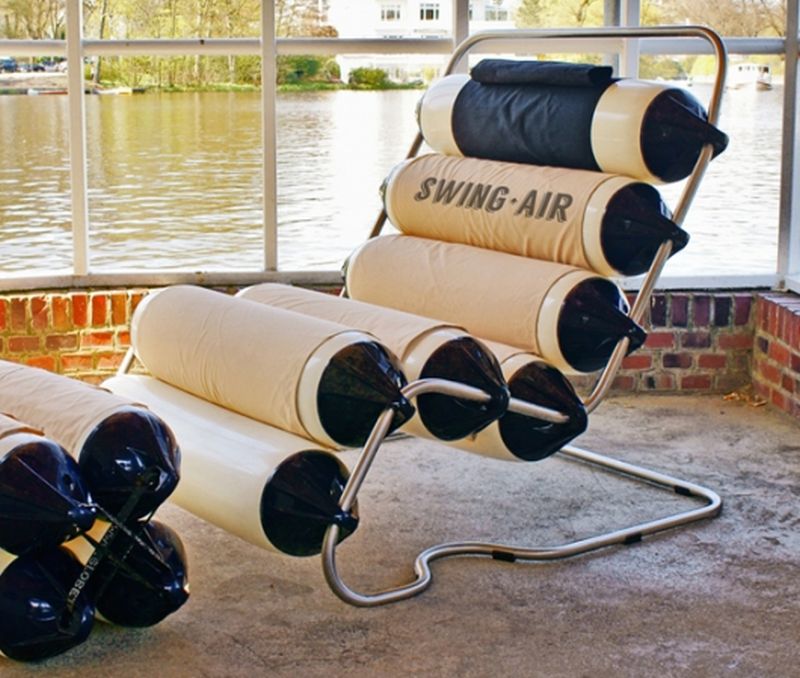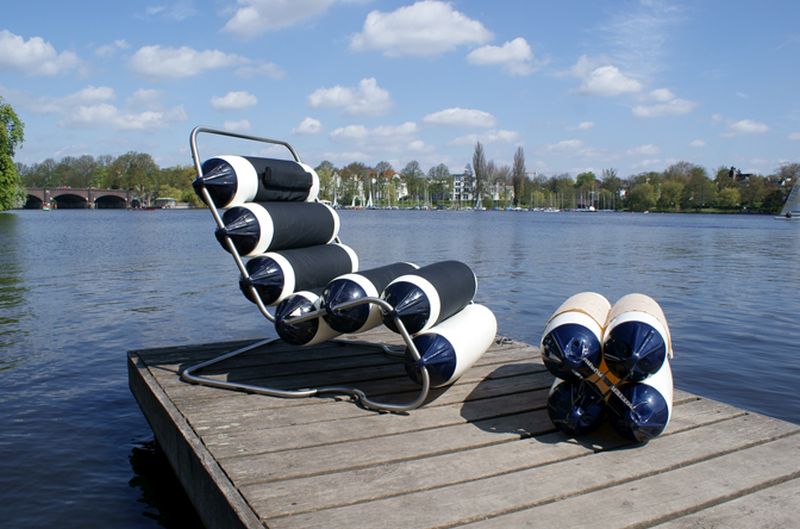 Source: Swing-Air