Dutch designer Thor ter Kulve has created a portable swing that can easily hang from trees and poles to bring fun back in monotonous urban dwellings. Designed for Dutch brand Weltevree, the Swing gives you freedom to turn any post or tree into your personal playground.
Ideal for people residing in urban areas, the mobile swing is suitable for both adults and kids. The minimally designed portable swing comprises of two parts. First is a triangular metal frame which is attached to the post or tree branch with the help of two straps. Second is a wooden seat attached to the metal frame with the help of two carabiner clips and a pair of ropes.
The swing that can be clamped to any post aims to transform dull locations into stimulating destinations.  At €375 (approx. $422), it is priced a little on higher side to tweak everyday fixtures into adventurous and interactive objects and give your kids a chance to enjoy springs in outdoors.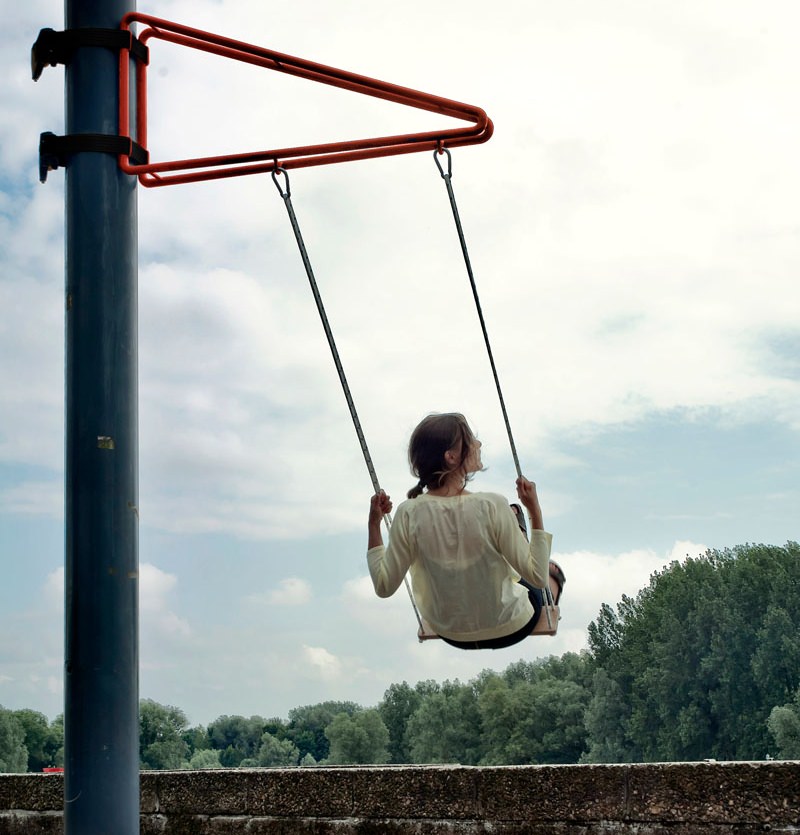 Via: Contemporist