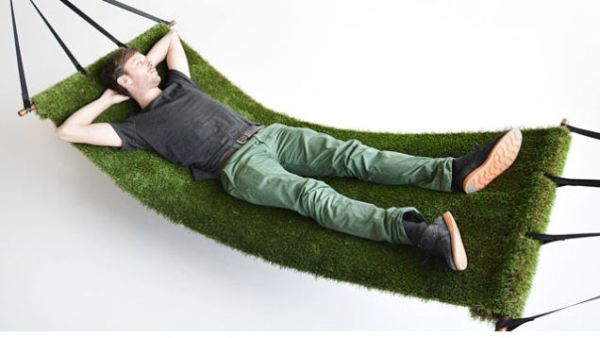 Studio Toer has designed the latest comfy Field Hammock to create notion of lying on a grass ground while swinging in the cool breeze. The highlighting feature of this particular hammock is its surface, which is covered with grass all over it. You may be thinking, if it contains grass then do we need to water it or regularly maintain the green grass over its surface? Well, you don't have to bear the pain of regularly watering or maintaining the grass on its surface- as it doesn't feature real grass!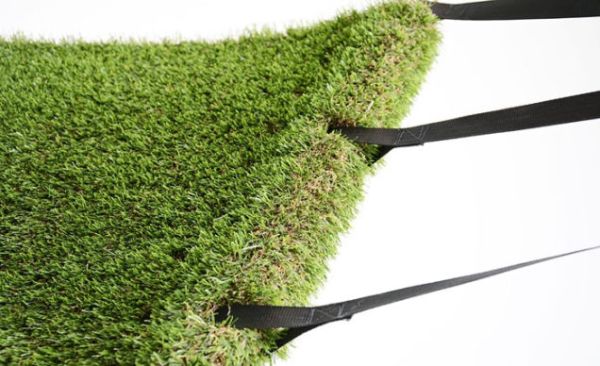 The surface is actually made of grass-like synthetic fiber which is both water and UV resistant, thus making the hammock perfect for indoor as well as outdoor use. There is no real grass on its surface but, the artificial fabric on touching feels exactly like natural grass, providing the user with real experience.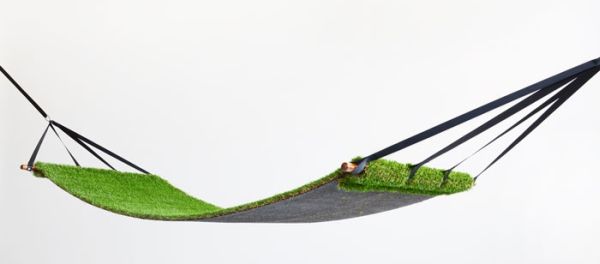 The green hammock also comes with two durable polyester straps that can be tied to poles, allowing the swing to hang securely. After placing it anywhere outside or inside your home, you can comfortably relax on it anytime while reading a book, watching television, or while gazing beautiful landscapes around your house.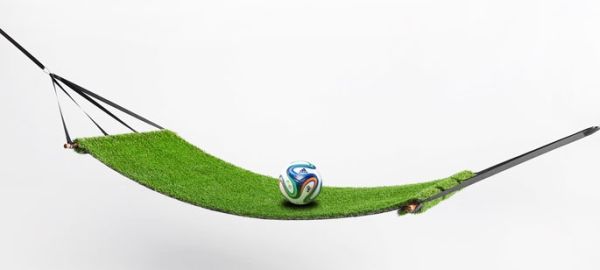 The designers have set a perfect example of blending something natural into an artificial design. The Field Hammock is available online on the designer's website for € 365 (approx. US $497). You can purchase it from there and enjoy your every weekend relaxing on this comfy hammock.
Via: Gizmodo