What is the coolest thing you've done lately? Well, stop thinking and visit the Boston's Lawn on D Park that offers the coolest playscape with its 20 illuminating ring-shaped swings of three different sizes. This illuminating park is called 'Swing Time' and is set up temporarily for playful interactions with friends.
This glowing park is created by Howler + Yoon Architecture for people to play, relax, exercise and enjoy their time interacting together with family or friends. The series of swing is made up of polypropylene with built-in LED lighting fixtures.
These swings change their color due to custom micro-controllers that signal its internal accelerometer to detect the activity levels. So, when the swing is static it remains glowing with white light, whereas in motion the color changes to purple. Such responsive elements make this glowing park unique and invite people to have fun and forget about hectic work schedules for a while.
Other than that, the place comes equipped with Wi-Fi and offers bocce ball, corn hole, and other yard games only for adults to escape from their busy work life. The illuminating swings remain at the Lawn on D Park until November, so if you live nearby or plan on being in Boston before, then do not forget to visit this park and give these glowing swings a spin.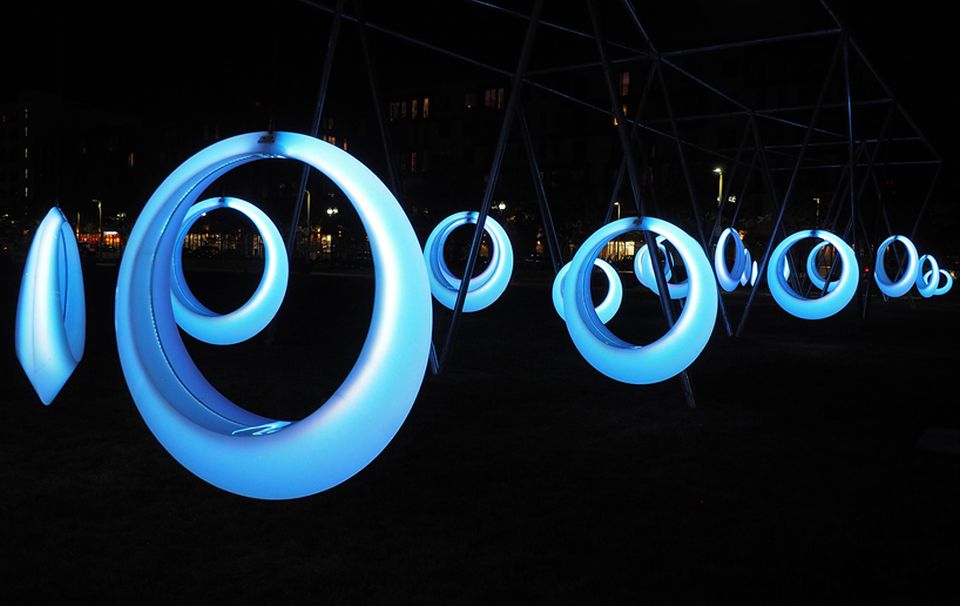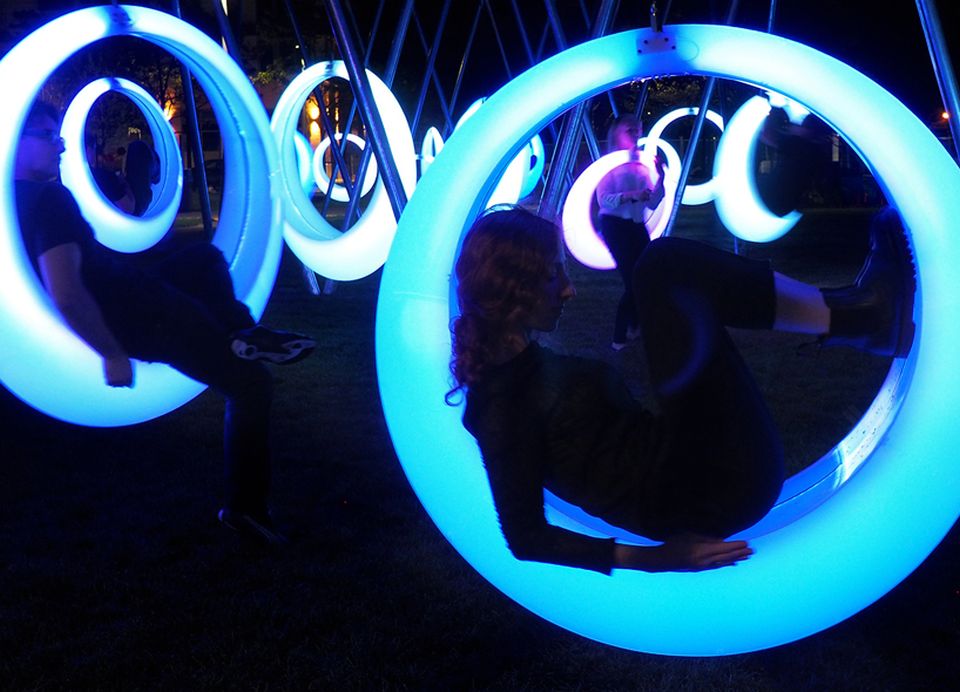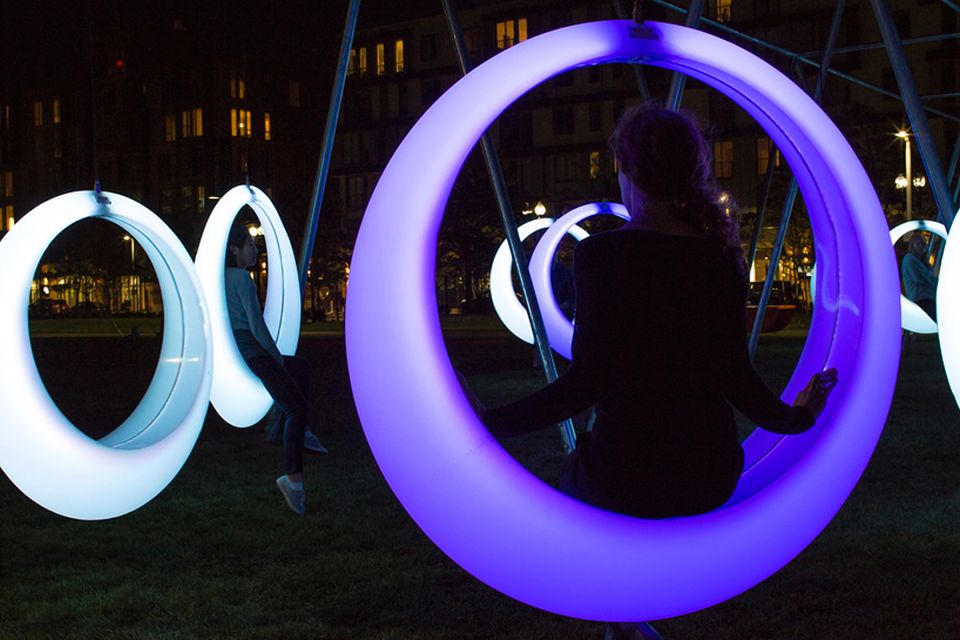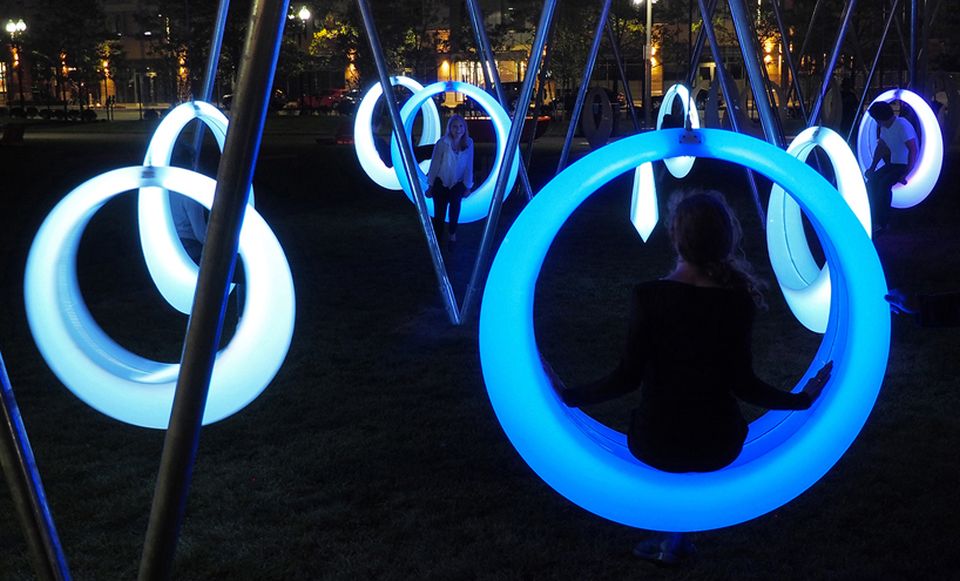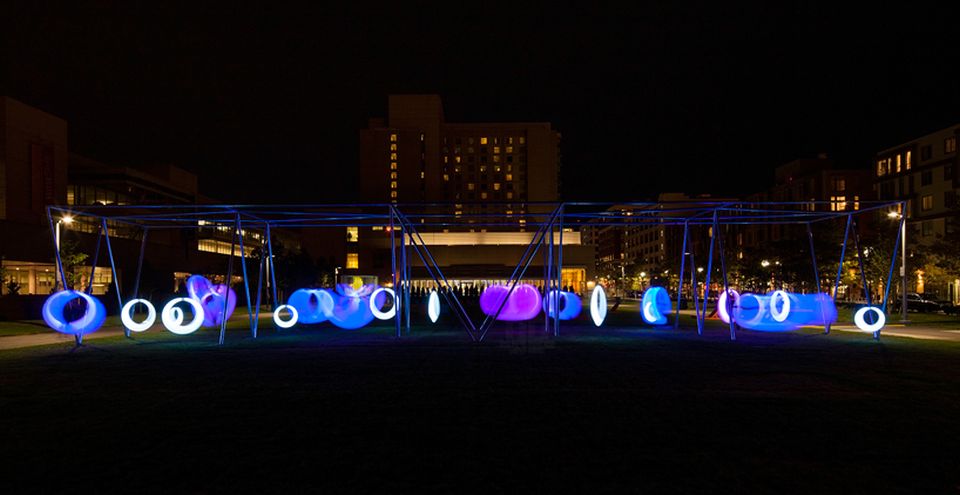 Source: DesignBoom