We have seen many contemporary lamp designs so far, but the most striking ones are those with essence of nature. The similar natural characteristic can be seen clearly in the Swirl Lamp created by Belarus-based studio Solovyov Design. It is basically a ceiling lamp designed to intensify the interior of your home or office with its embellished layout.
It is not only made of natural hunched alder veneer elements, but also reminds us of rhythmical whirling movement of water or wind in motion. Each wooden element is attached in a circle, forming minimal twisted shape of naturally swirling motion, creating a dramatic effect.
To make the design more impactful, the designer has painted inner wooden pieces of the twisted lampshade in red and turquoise. These painted sections also help in scattering a faintly colored ambiance of light to forge flamboyant effect throughout the room.
Already decided to buy this startling lighting fixture for your home? Well, we are very sorry to inform you that currently the firm is not commercializing the Swirl Lamp because they are seeking for producers as of now. But, you can surely enlighten us with your vauable reviews about the product and its design.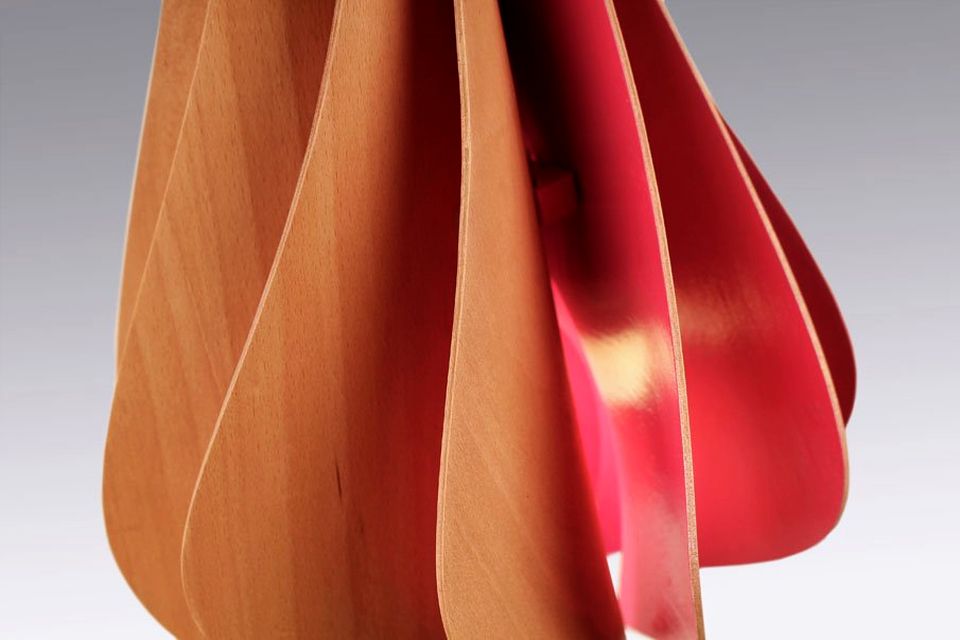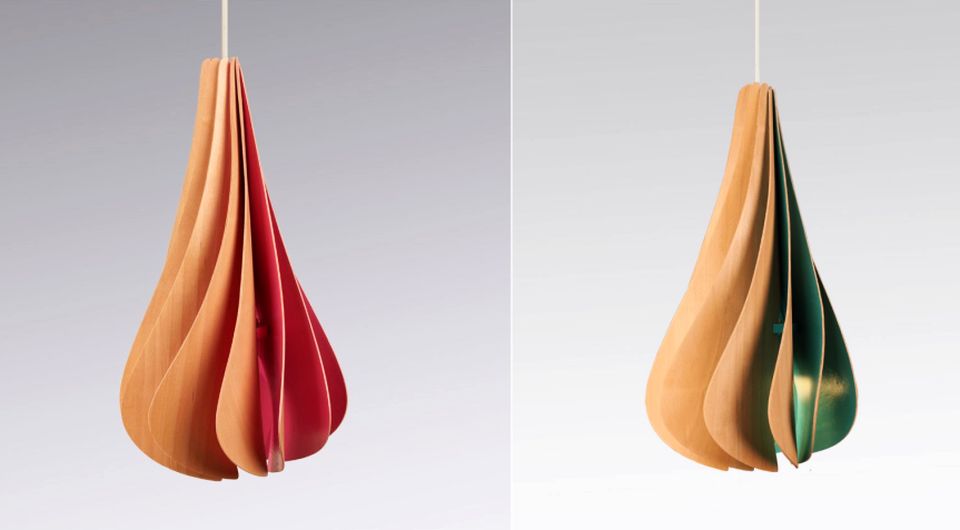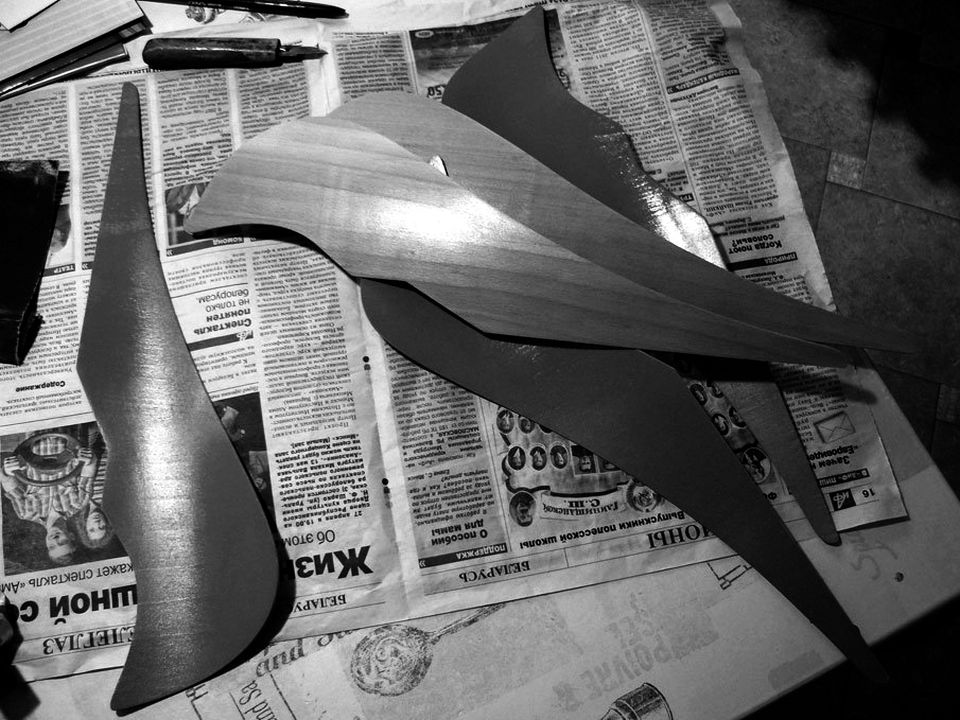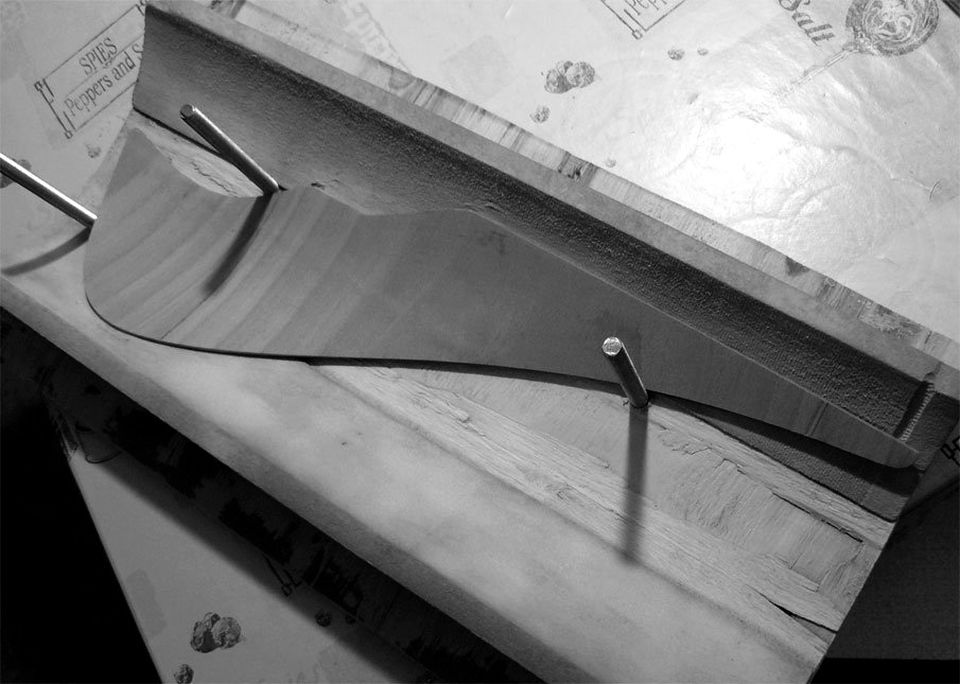 Source: SolovyovDesign