With the idea to make tent camping more comfortable, USA-based SylvanSport has launched its new Go camping trailer. It is a versatile, pop-up tent camper that offers multiple sleeping and dining configurations, plus includes storage space onboard. Described as the coolest camper ever, it comes with modular accessories that help create different interior layouts for the tent.
Each camping trailer uses aluminum extrusions to create a strong yet lightweight frame while the tent material is made of 220-denier ripstop nylon fabric. The trailer comes with cast aluminum wheels and Dexter Torsion Axle to provide a stable ride in journeys.
The Go camping trailer comprises four modules: a tent pod, gear deck, equipment rack, and storage box. The roof rack system can hold bikes and kayaks up to 165lbs in weight. Also, the gear deck can store equipment weighing up to 960lbs. It measures 48-inches wide by 84-inches long but it can expand from 17-inch up to 48-inches the height with a crank.
The tent pod retracts from the hinged case mounted below the equipment rack. The user can adjust the components to create interior setups for dining, sleeping, playing, etc. The tent has two beds to sleep up to four people as well as a dining table that can be folded away after use.
Also Read: Kimberley Kampers Karavan Classic Trailer is Customizable for Off-Road Adventures
The Go camping trailer is designed to provide users with a comfortable camping experience. It is made light be towed by smaller vehicles, including electric vehicles. SylvanSport is currently offering three models of the trailer. The price for the basic model starts at $10,995.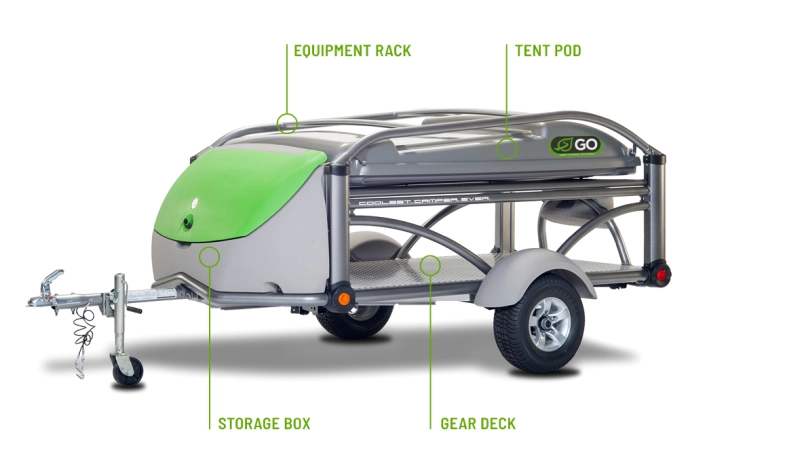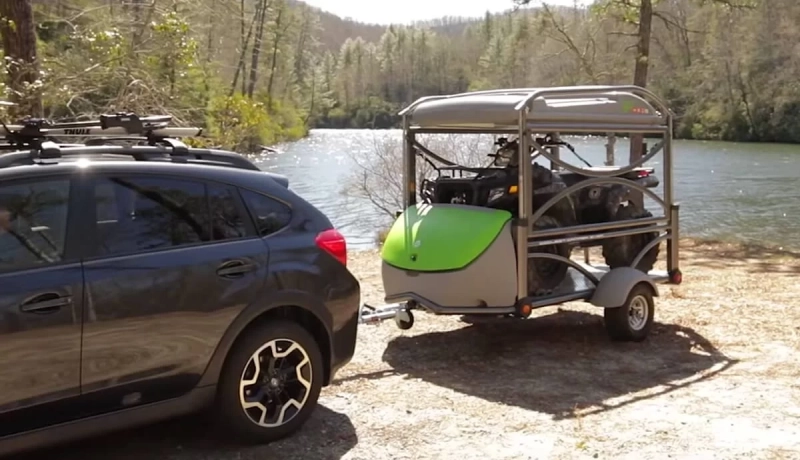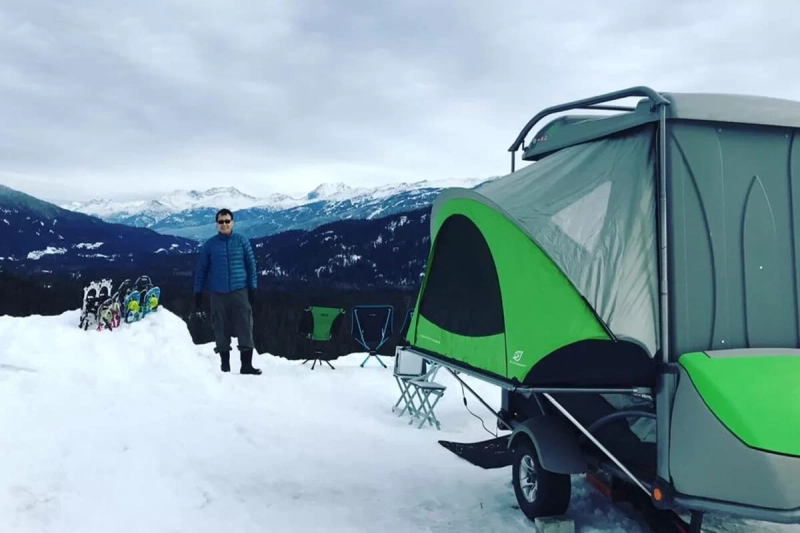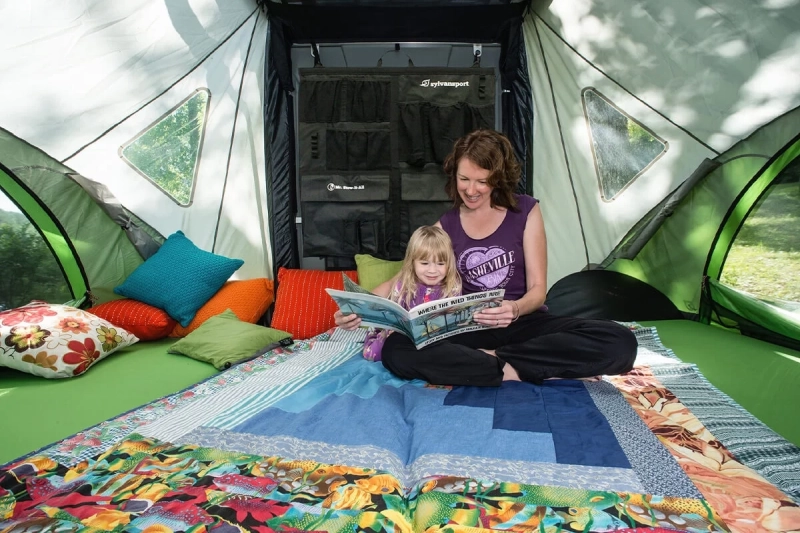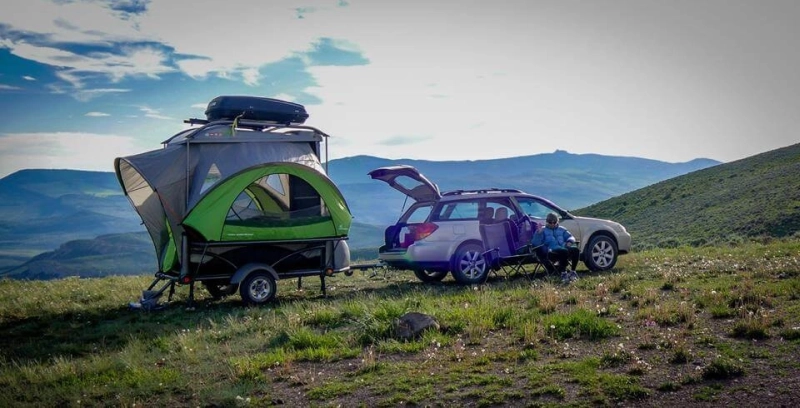 Via: designboom