Spread on over nine hundred hectares of land, Eriksberg nature reserve and safari park has become one of the most popular tourist destinations in Northern Europe. If you are planning to explore the region, there is good news for you. Eriksberg Hotel is making the newest addition to its offerings in form of a mirrored cabin that will allow guests to experience the local wildlife up-close.
Dubbed SynVillan, this mirror cabin is elevated 3 meters above the ground. It is located in Blekinge in the southeast of Sweden at the hotel and nature reserve Eriksberg. Influenced by the region's traditional Swedish houses, architect Thomas Sandell of Sandell and Sandberg has designed the cabin.
Its roof is made from straw, but the walls are covered with a polished patterned steel plate to reflect the surrounding area. This way, the cabin makes the illusion of disappearing into nature. The cabin also features a clear glass window on the floor, which lets inhabitants see the animals roam right under them.
Also Read: These Mirror Cabins Blend into the Surrounding Landscape to go Invisible
Guests can access this 50-sqm elevated mirror cabin through a staircase. Inside, there are two rooms, a kitchenette, and a 15-sqm furnished terrace. The cabin is powered by solar energy and gas but there is no running water. There is, however, a Cinderella combustion toilet installed within. Furthermore, guests have access to the relaxation area with a sauna and outdoor Jacuzzis in the yard.
The SynVillan mirror cabin is able to sleep up to four people. It can be rented for night stays. If interested, visit Eriksberg Hotel & Nature Reserve for more information.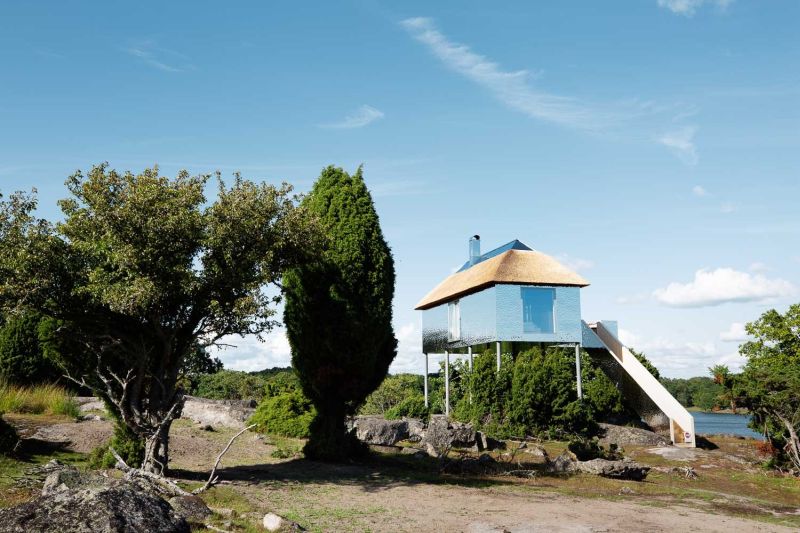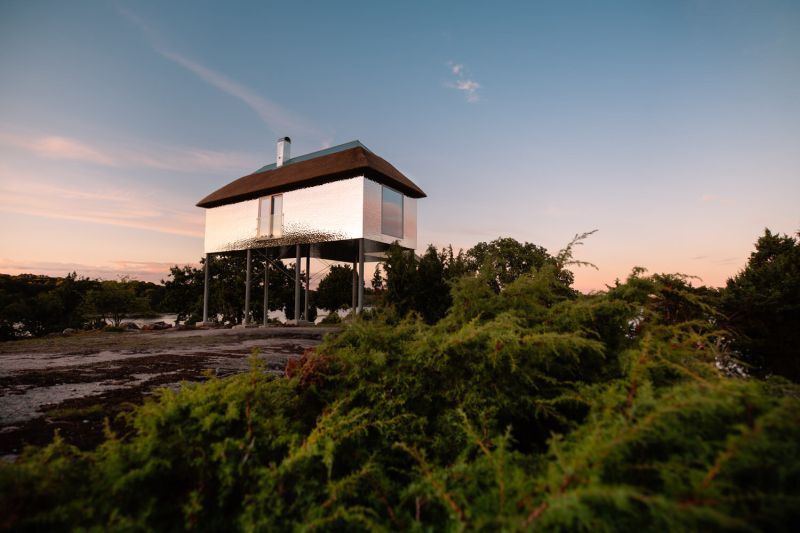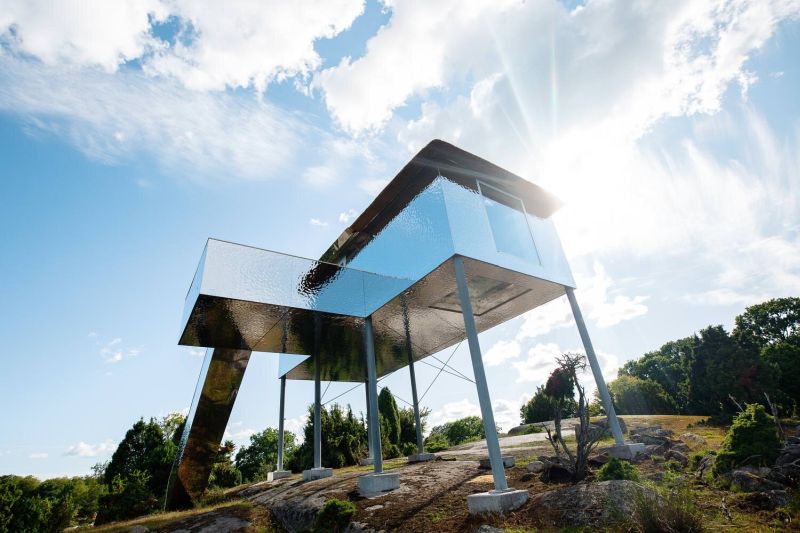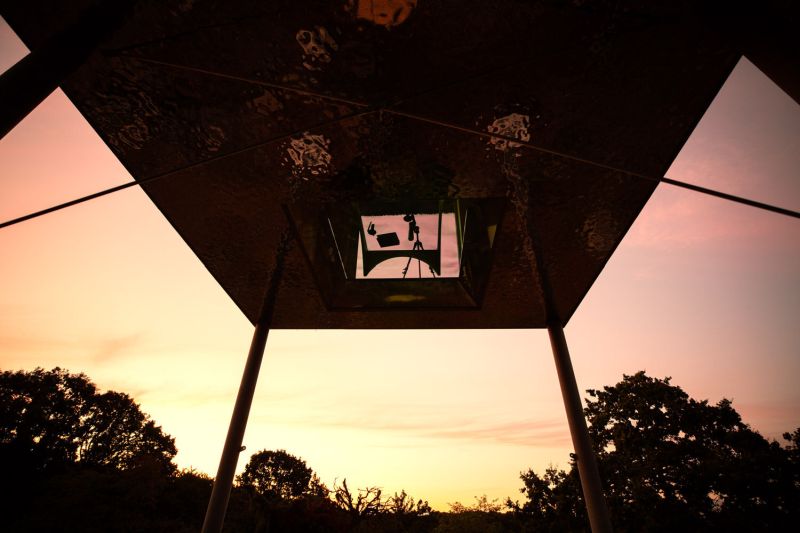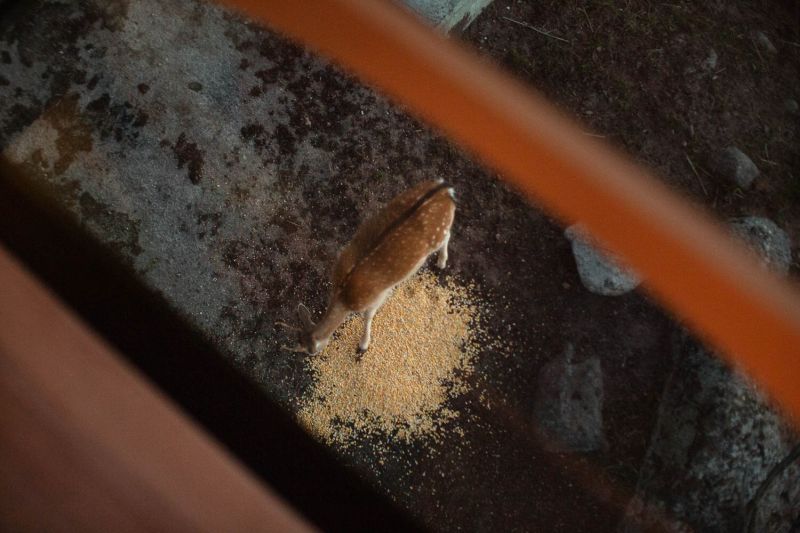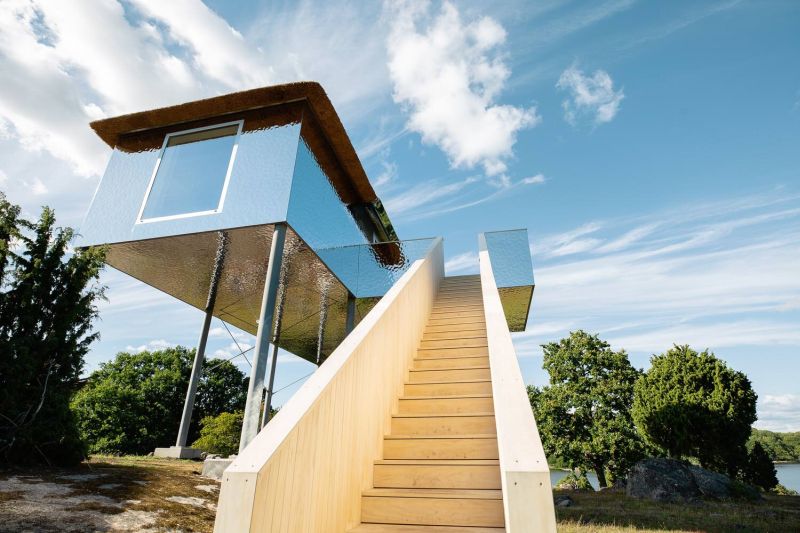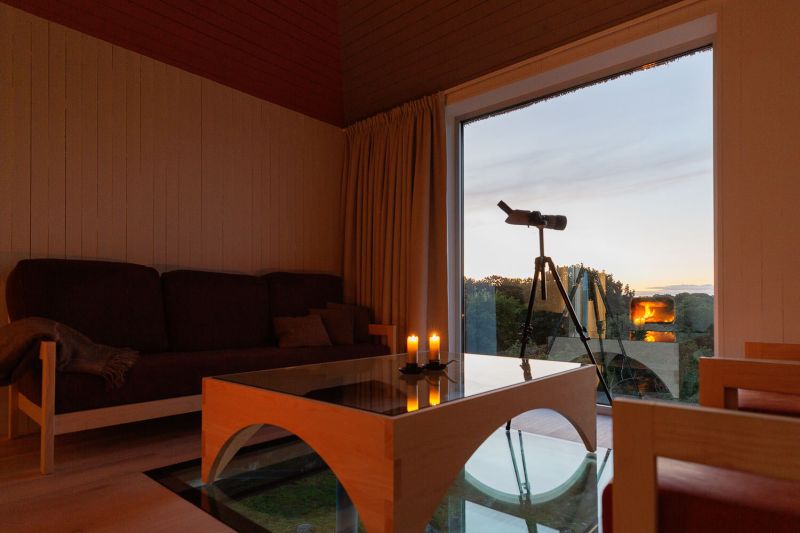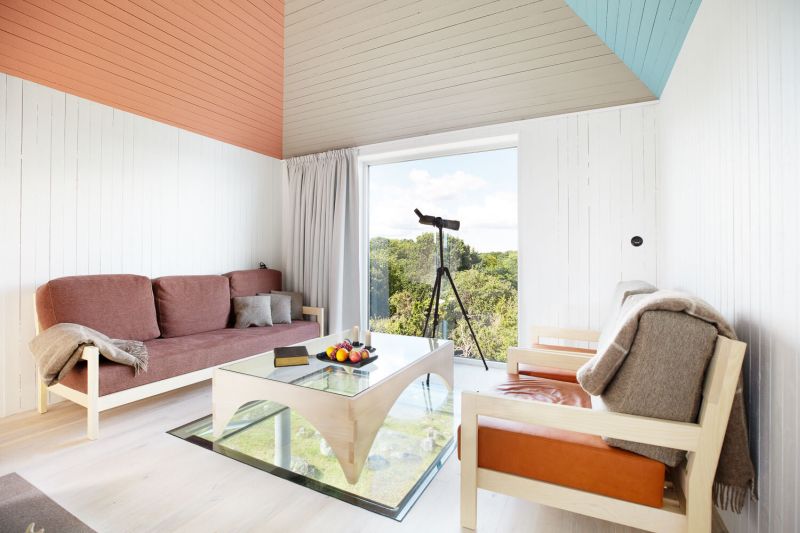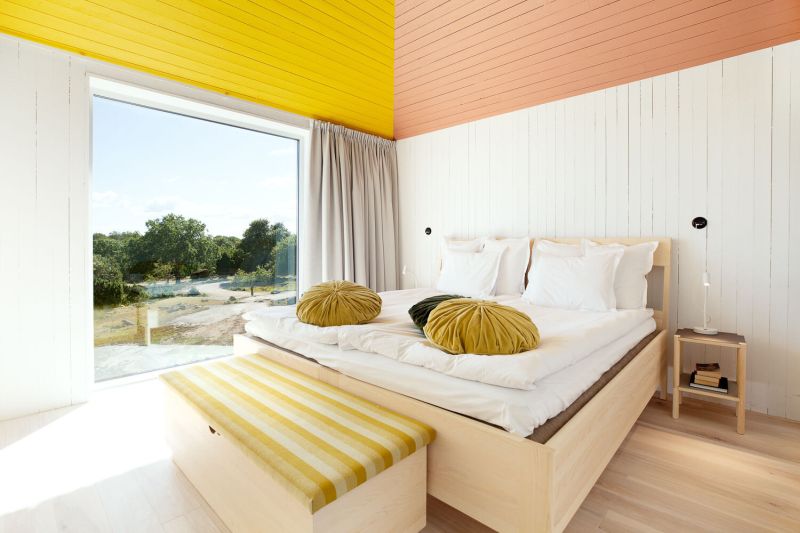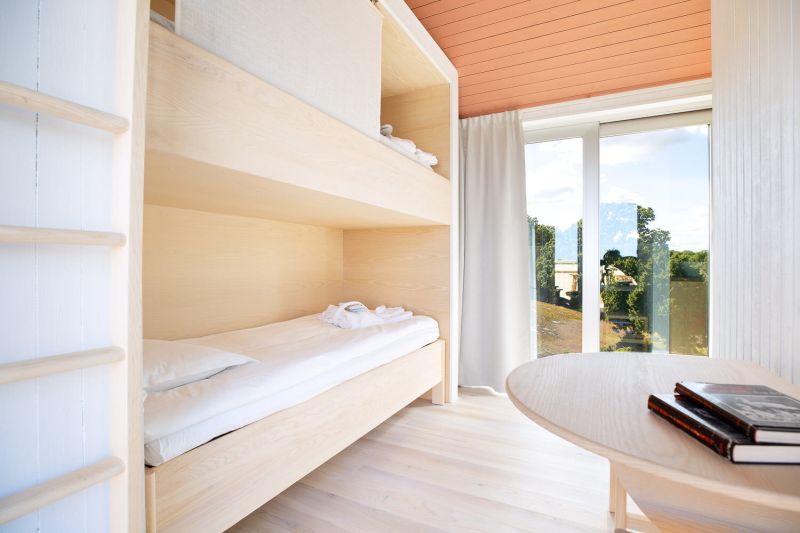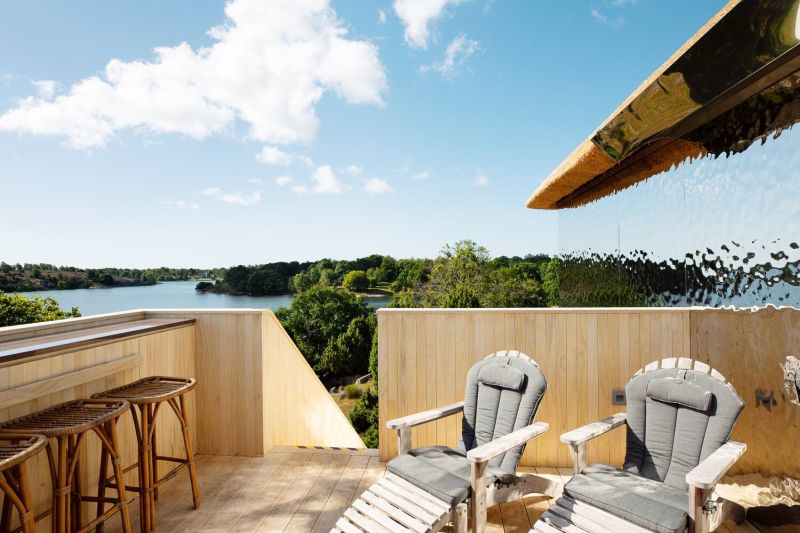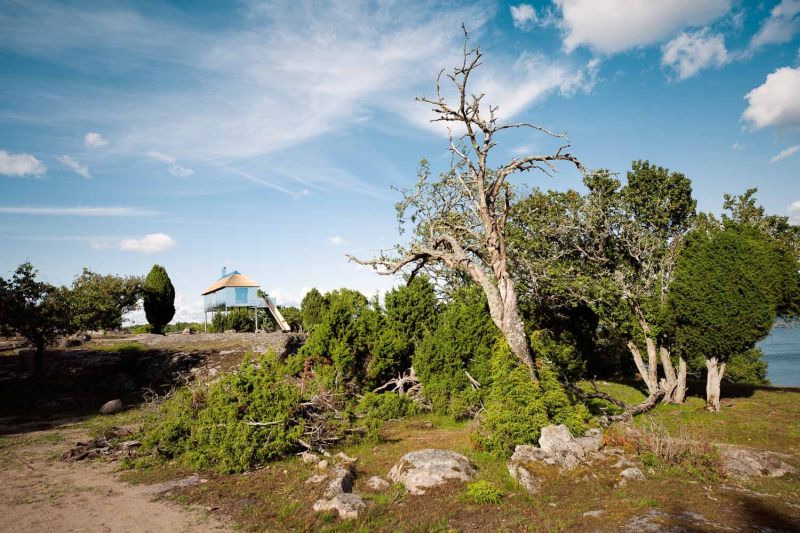 Via: NewAtlas