TablerTV- USA-based company dealing in touch screen technology has created a touch screen coffee table installed with an AirScreen. Well, a touch screen coffee table is not a very new concept as we have already seen many creatively designed tables for your home or office. But, this coffee table is nothing like the previous ones because it comes with an amazing multi-touch interactive technology that allows you to interact with up to 32 different users through its AirScreen. Isn't it amazing?
Now, you can interact with many people around the world while sipping a cup of coffee or while working on this high-end table. It comes enabled with Android, and can support both Windows and Mac OS X for exact functioning like your computer screen. You can transform this table into a huge tablet in your home or office whenever you desire.
It also can be connected to your smart TV for displaying favorite programs while enjoying snacks. This table provides you facility to play games with your friends or showcase a presentation on it to your clients due to its multi-touch gesture control. For better presentations it also comes with a built-in iStick 200 that presents clear figures over the AirScreen.
Spilled water or coffee on the table? Well, don't worry as this table comes with a waterproof table top that will prevent it from liquids you often spill on your tables. It is available in two screen options with one having width 46-inches and other having 55-inches; you may choose any one to enjoy benefits of multi-touch technology in one single table.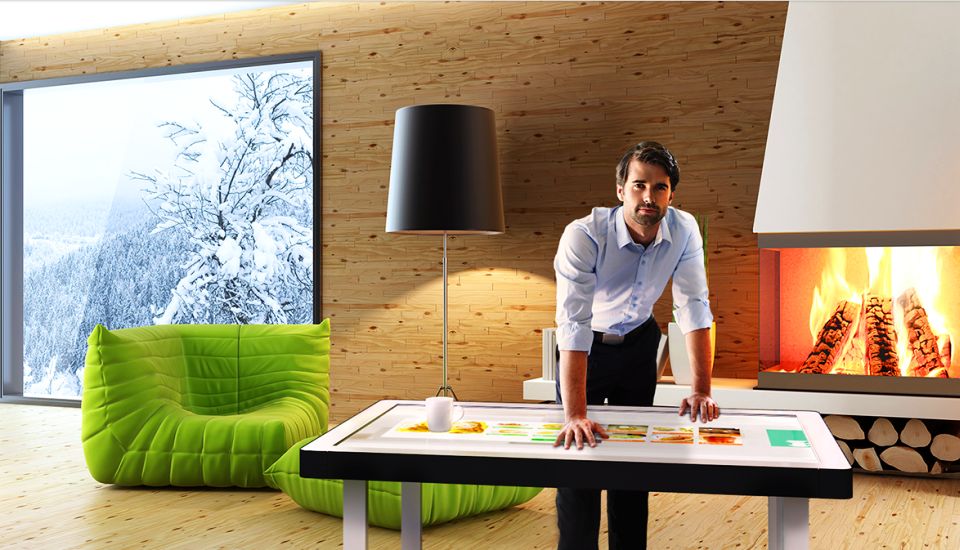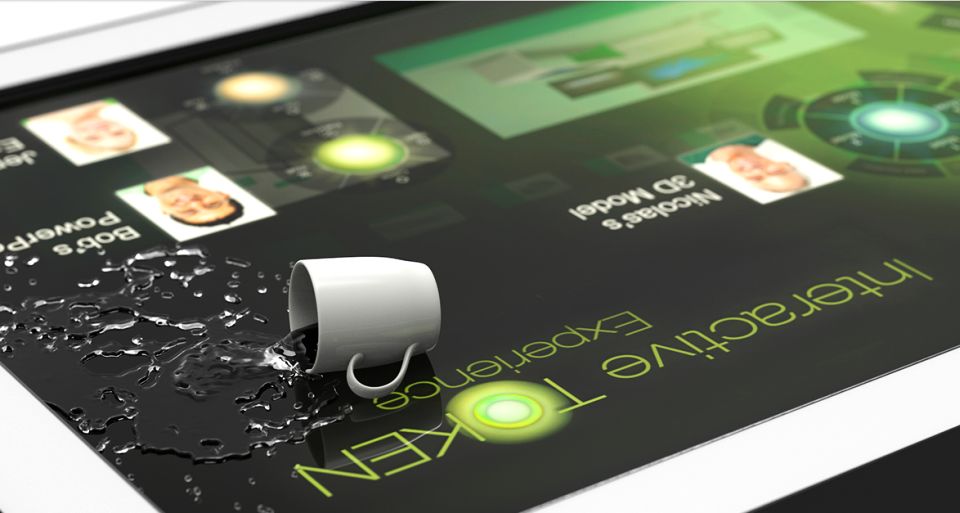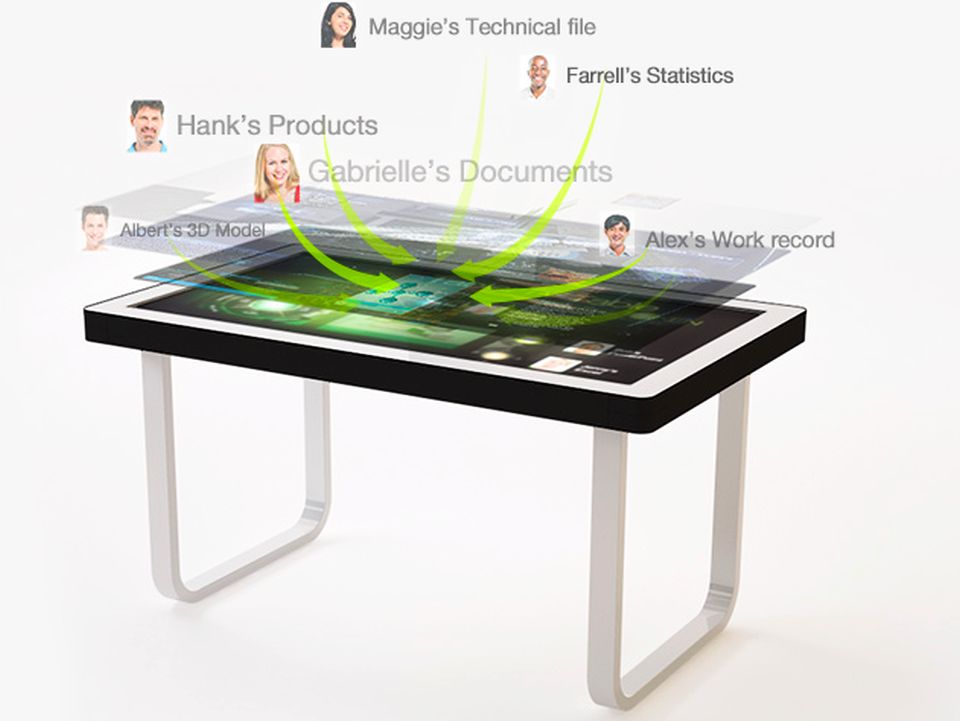 Credit: TablerTV