It's hard to fight winter dryness outside your home, but this Darth Vader humidifier can surely fight it for you within your house. Besides providing a cool remedy for room dryness, the humidifier also acts as a home decor object that any Star Wars fanatic would love. Those who don't like adorable looking humidifiers can surely bring this villainous Darth Vader inspired device into their living space.
The stoic Sith Lord is incorporated with ultrasonic technology to dispense gentle soothing mist into a particular room, making it feel warm and comforting. This will add moisture to the room for easy breathing during chilled winter nights and even when you catch cold. Although one cannot imagine Darth Vader to help people at all, but in form of a humidifier it's actually making people feel better.
Darth Vader humidifier conceals a ½ gallon water tank, which is capable of humidifying a room up to 12 hours with its 10 moisture settings, along with auto-off function for safety. The device is further integrated with anti-microbial technology, so there's no need to worry about growing mold and mildew.
It measures only 9 x 12 x 11-inches and weighs less than three pounds; hence it's convenient to be carried along with you while traveling. Besides its effective humidifying property, the armored head also doubles as a nightlight to help you figure out directions in your room at night. Unlike original Darth Vader, this terrifying humidifier is more helpful to masses. If you want one for your home, you can purchase it online for $60.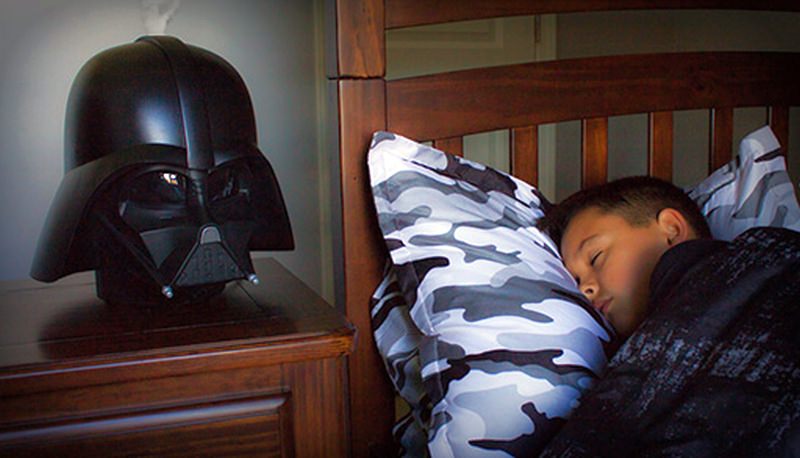 Via: CoolestGadgets