After looking at this picture, it seems as if train is about to leave the station, but this is not any train platform. In fact, it is a house designed around a vintage train car, which has been lying at the site for years. It is located in Takasago City and built by Japanese architect Takanobu Kishimoto. The single-story house is designed next to the train car, maintaining harmony of the region.
Instead of removing this old train car from the site, Kishimoto has beautifully included it into the home's architecture, thus aptly dubbed as the Platform House. Exterior of the house located in Takasago City includes a metallic cantilevered roof that looks like a platform of the train station. The wood-accented interior includes living room, bedrooms, kitchen and bathroom.
The architect has intelligently linked the old railway car into kids' room, making a fascinating bedroom interior. Apart from being visually appealing part of the architecture, the old train car serves as a large space for firewood storage and additional cozy living area. Take closer look into the house's interior in the images given below.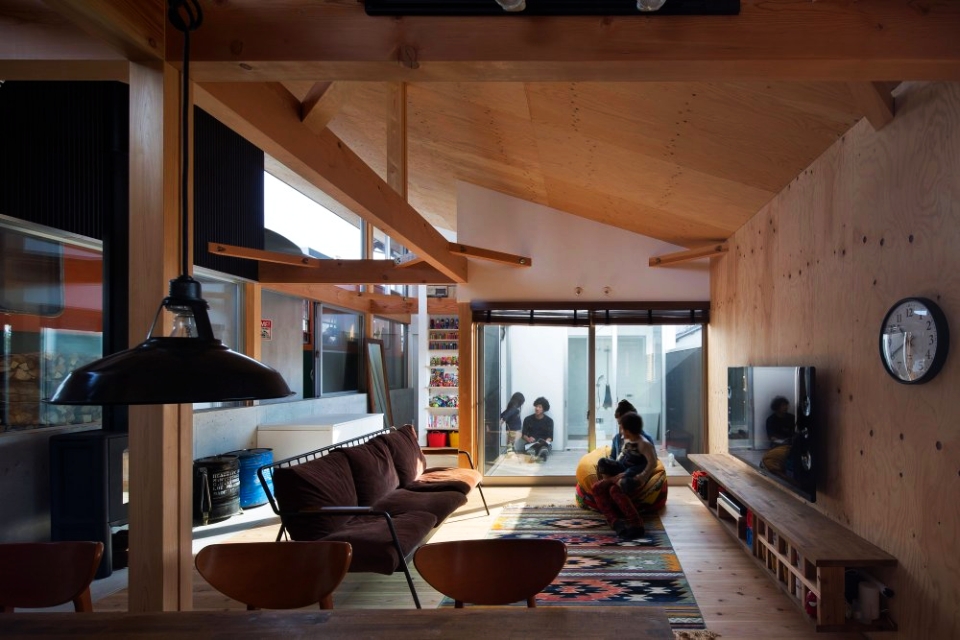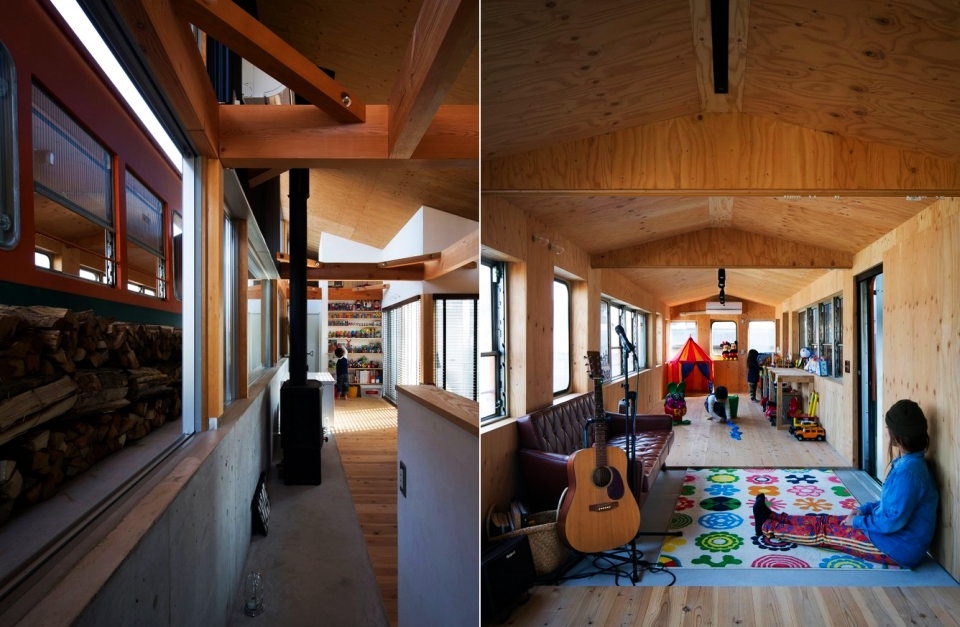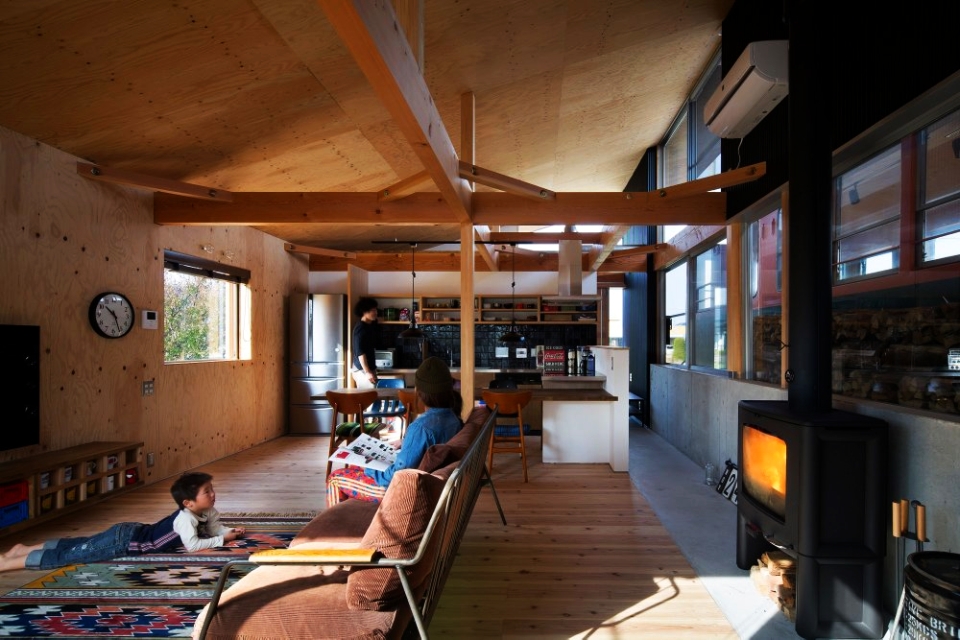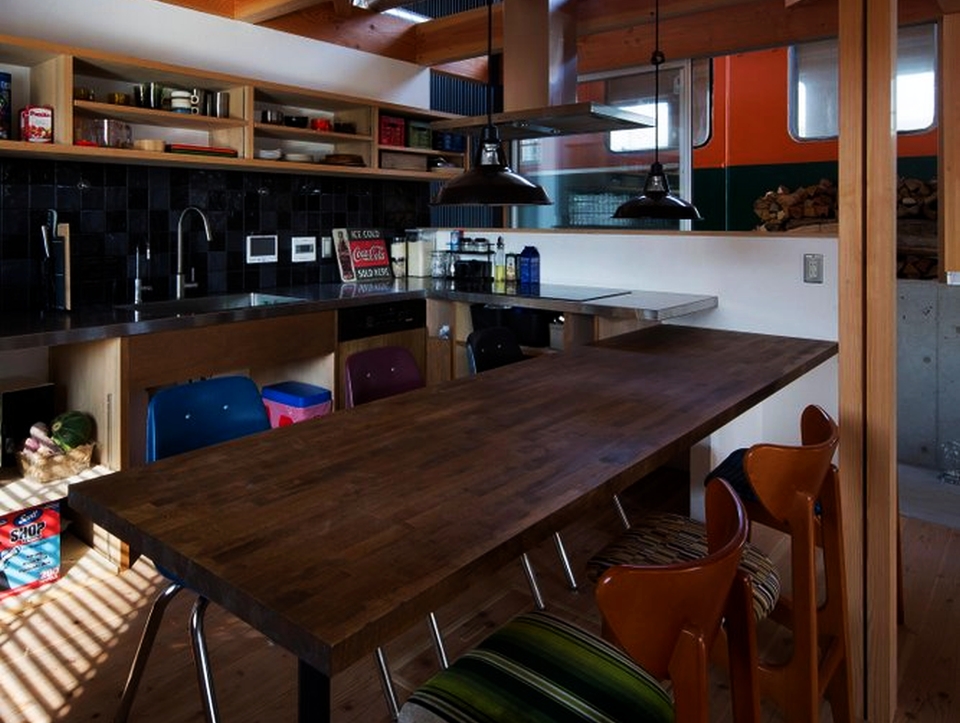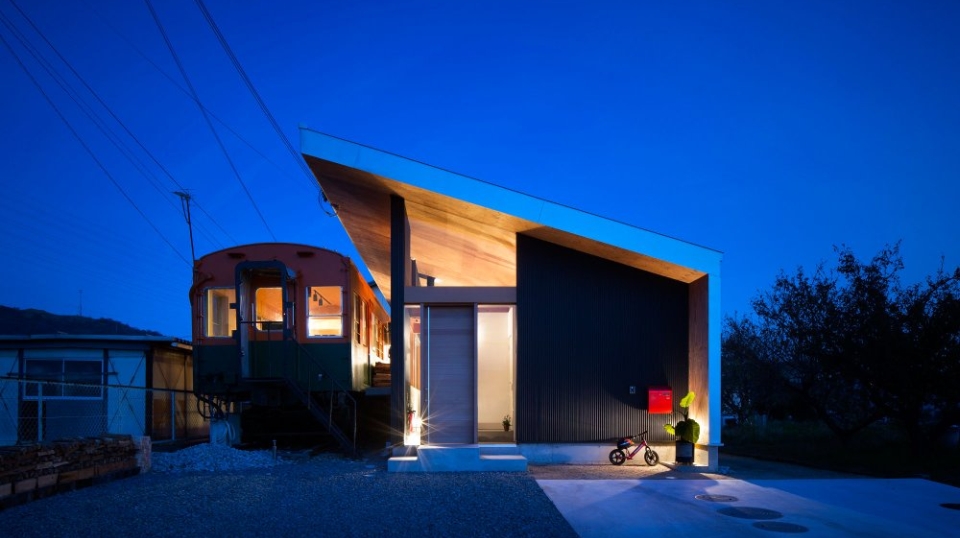 Credit: SpoonTamago