You might be thinking that we're crazy to suggest taking a nap on the back of this resting beastly wild animal. Well, don't be scared because it is not real, it's actually a bean bag which closely resembles a wild hibernating bear. Isn't that cool? This extraordinary bean bag is designed by Chic Sin Design for everyone who wants to experience comfort like on no other bean bag. It can be used as a chair, cushion, footstool or an amazing décor object for your room.
The snuggly hibernating bear bean bag measures about 20 x 28 x 41-inches in a rounded form, except for its head. The outer skin of this animal furniture is created from a knitted fabric made of colored yarns instead of printing to give it a more realistic look.
The outer covering of this oversized sleeping bear bag can be easily cleaned, all you need to do is take it off, wash and hang it on clothesline away from direct sunlight. You can buy this cozy bear bean bag for $192 and experience such comfort that is enough to make you enter hibernation mode whenever you lay down on this cozy snuggly bear.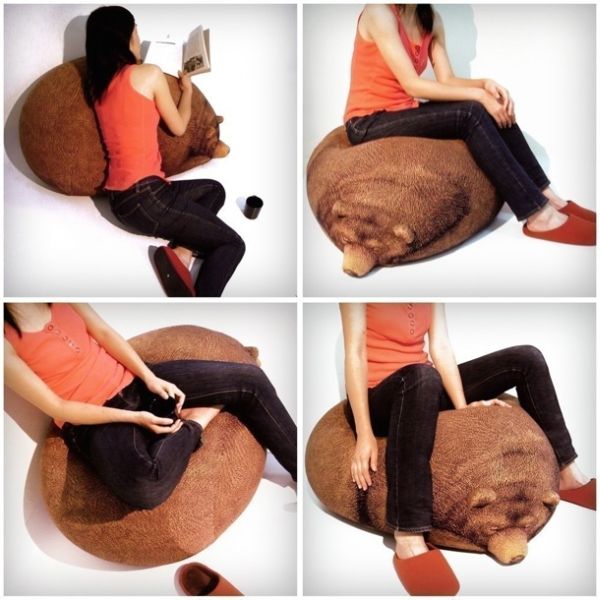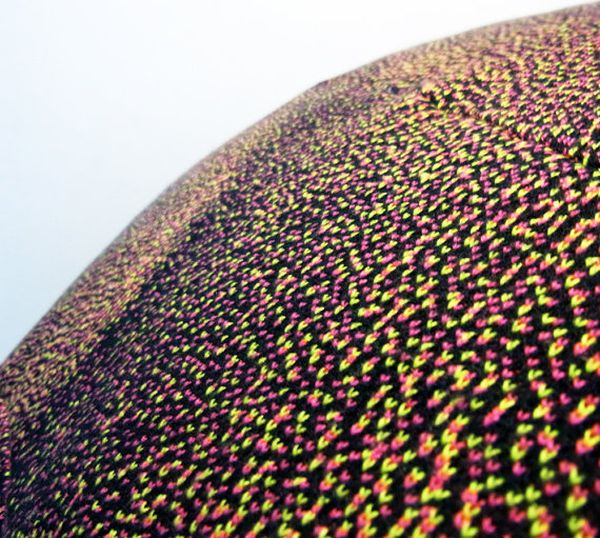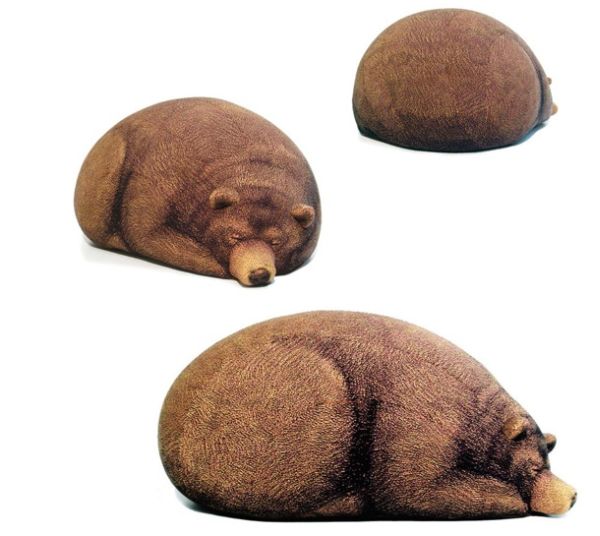 Via: Roomie