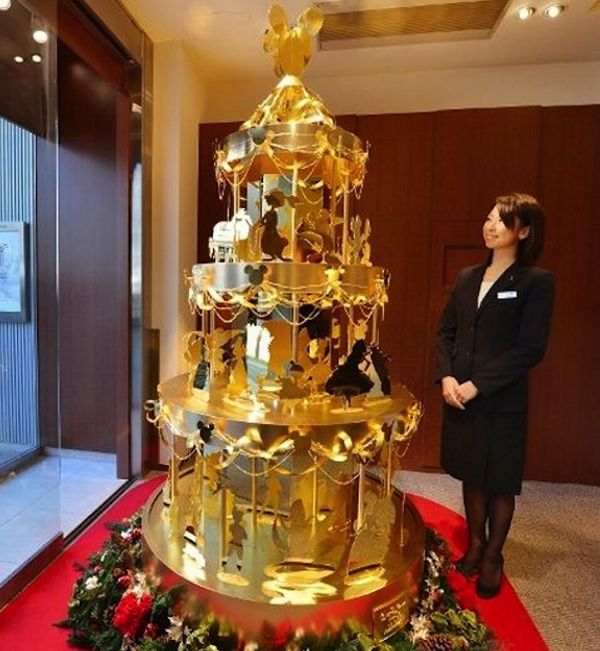 For all who wish to add bling to their home décor this Xmas, a 40kg Christmas tree draped in pure gold could just be everything desired. Hold on, it could burn a hole in your bank account – that if – you have about $4 million odd to shell out for this revolving gold Christmas tree covered with very noticeable silhouette cutouts of 50 Disney characters like Mickey Mouse, Tinkerbell and Cinderella.
Standing 8ft tall, the 40kg pure gold Christmas tree was made by 10 dedicated craftsmen over a period of two months. If that isn't enough gold to impress you then take note that the tree also has ribbons made from gold leaf decorating it. The whimsical tree is on display at the Tokyo jewelers Ginza Tanaka for a spell binding cost of $4.2 million.
There is also a smaller 25cm version of the Christmas tree available for the inquisitive at a slightly affordable price of $243,000. Any takers?
Via: BuzzPatrol/OhGizmo