Passionate about supercars but don't have millions to buy one? But you can surely bring in the Bugatti Veyron Desk into your home office to show off your love for the superfast cars. Polish company Design Epicentrum has created this hi-end desk inspired by the world's fastest car. It's the same company that designed Lamborghini Murchielago desk a couple of years back.
Front section of the racing desk is made from fiberglass; moreover it exactly replicates shape of the high performance Veyron. It is painted in the car's signature two-tone blue and black colors. Besides that, it also features Bugatti's iconic grill, headlights as well as black alloys.
The desk is available in various colors such as orange, blue, gold, white or in any color you want it. However, you need to spend nearly $22,800 to bring this to your office. We think it's worth the asking price, as the desk with stunning car characteristics will virtual make your fantasy true.
The Bugatti Veyron desk will give outstanding makeover to your office space with its fine detailing and style. Just bring a comfortable office chair to start your work and pretend you're driving the real thing. With this extremely gorgeous car furniture that even lets you hook up games console and a TV to the desk, who needs the real Bugatti Veyron?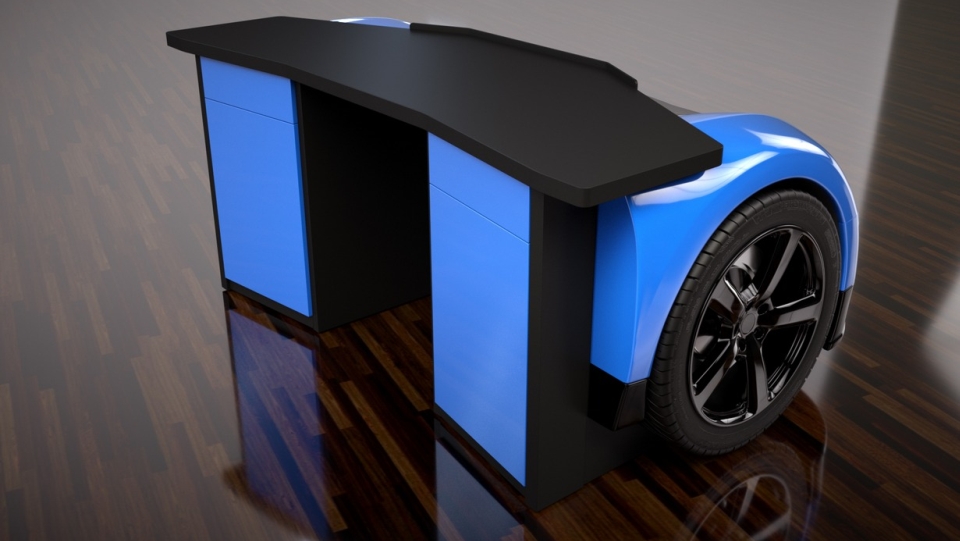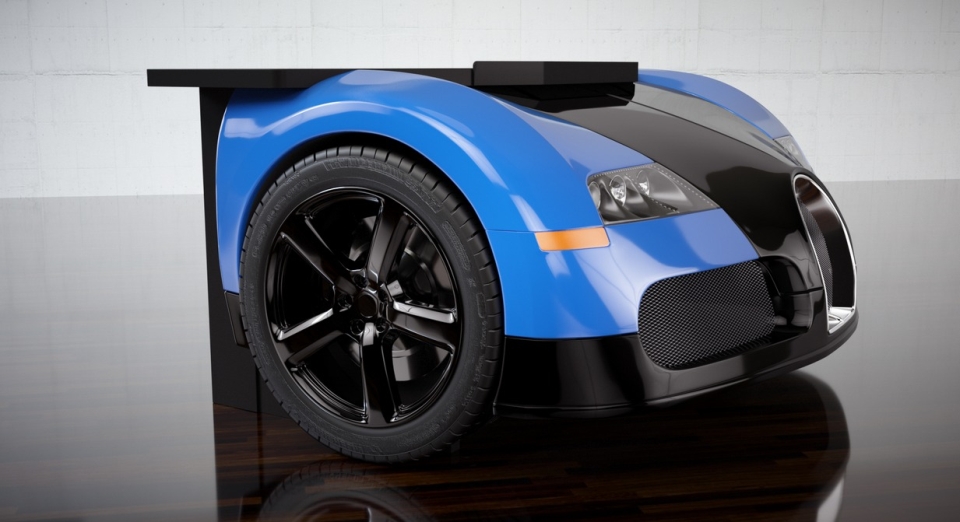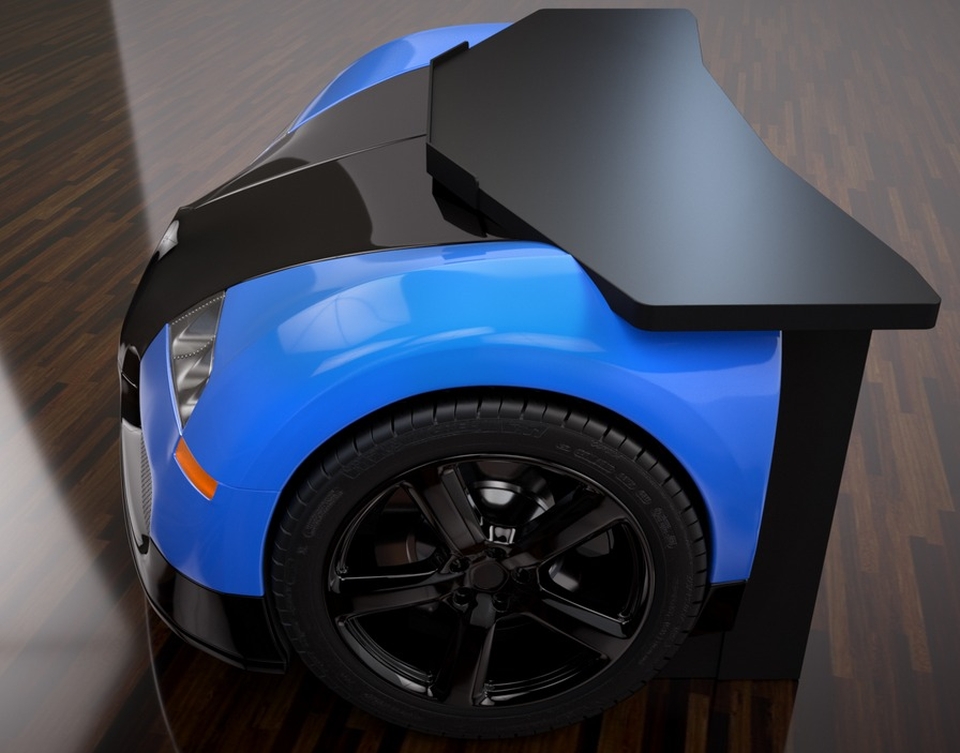 Credit: Pursuitist