Japanese architect Takeshi Hosaka recently completed his new Love2 House on a 29.53-square-meter land in Tokyo. He first thought of building a two-story house, but later changed mind to build a little smaller than 19-square-meter, single-story concrete house, packed with the only features required for "happiness".
Takeshi explained,
I wanted to realize in this small house the five elements that made the Romans ideal for living in the villa (study, bathing, theater, music, gastronomy). Every day I go to an open-air bath, enjoy 300 records at a sufficient volume, eat cooked rice in a clay pot, and read a book I like.
This small concrete home is designed to accommodate what he and his wife would need to maintain a simple lifestyle that people followed ages ago. A large sliding glass door leads one into the house with generously high ceiling and industrial style concrete surfaces.
From the kitchen and living room to bedroom and bathroom, all share the same floor. There are seven short walls to separate the dining, kitchen and sleeping areas. Concrete walls and ceiling are contrasted with wooden flooring and furniture items.
Also Read: Europe's First 3D-Printed Concrete House at Salone del Mobile 2018
All the amenities are intuitively stacked alongside walls, leaving enough space to walk in between. There are dedicated spots for planters and shelves. Furthermore, two creative skylights are included to bring in natural light from different angles.
Takeshi compares the Love2 House with the 9.18-square-meter Hojyo square by Choumei and Cup Martin's 16.85-square-meter hut by Le Corbusier.
It is a roadside building, so Takeshi and his wife are able to interact with people walking on the street right from inside their abode of happiness, which the couple says is the most important features of the house.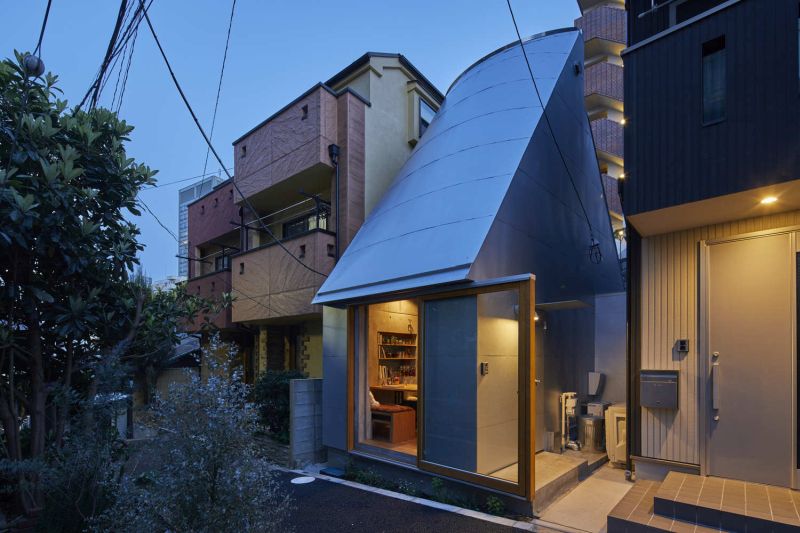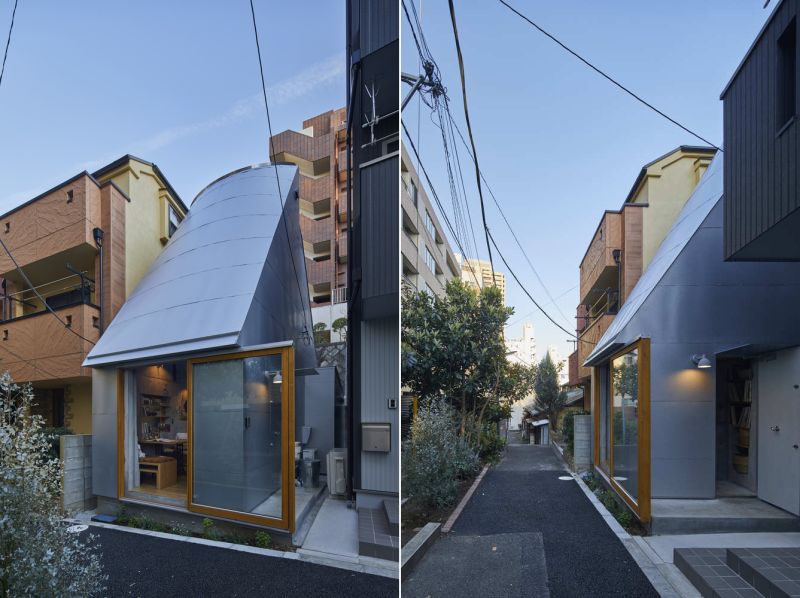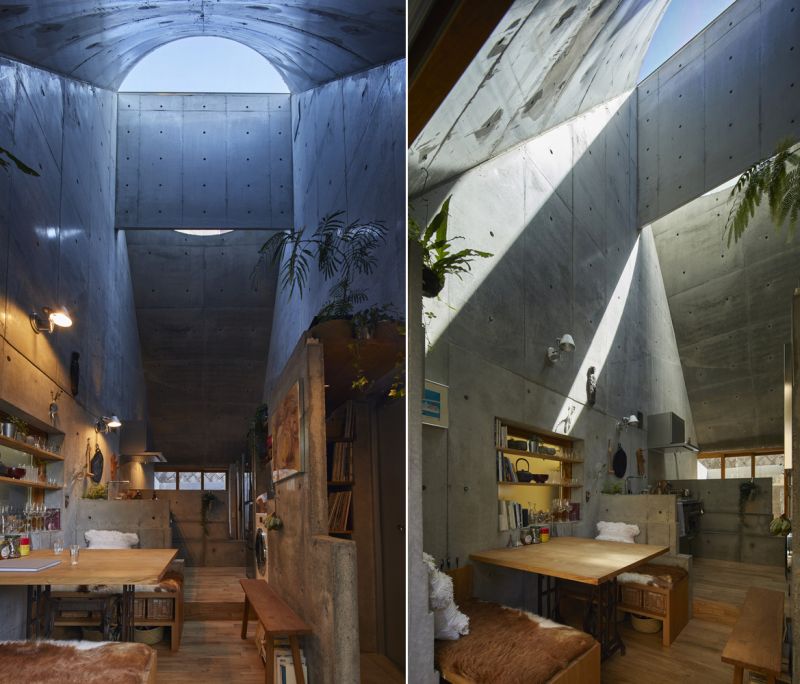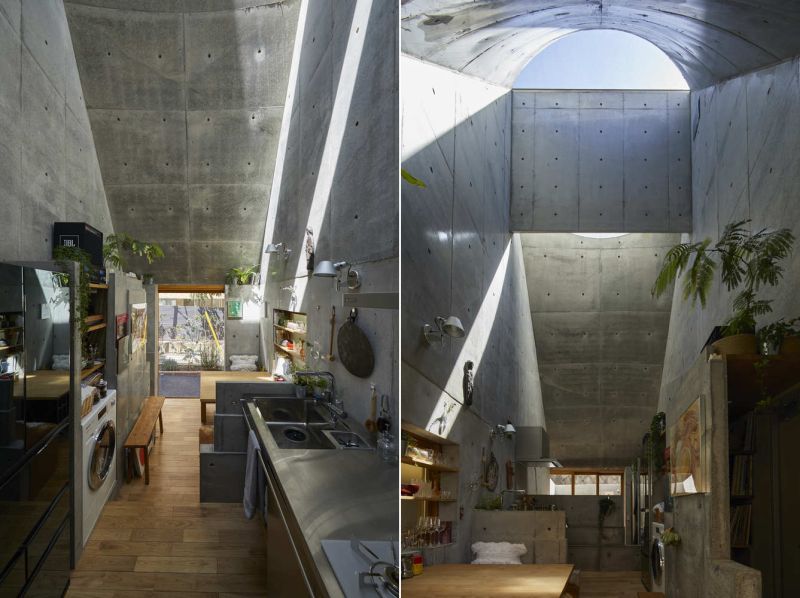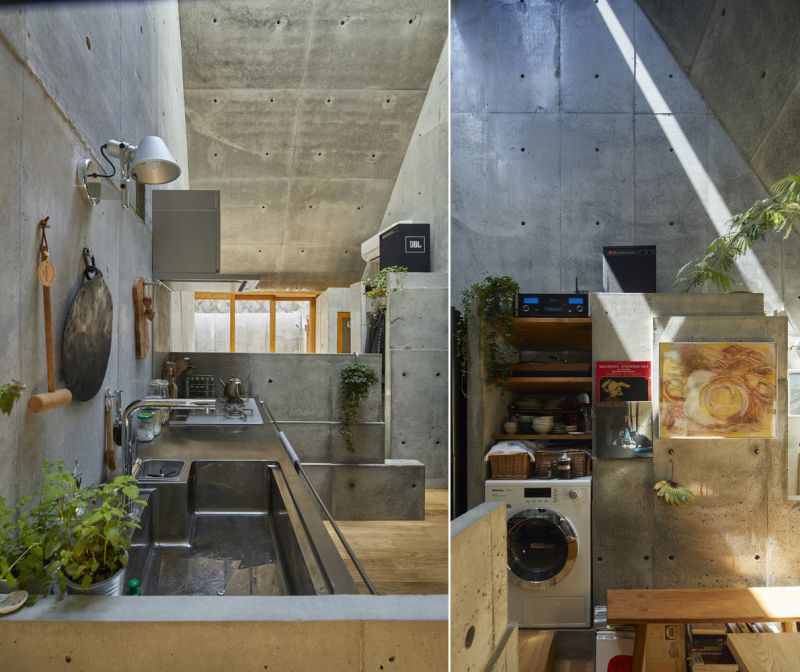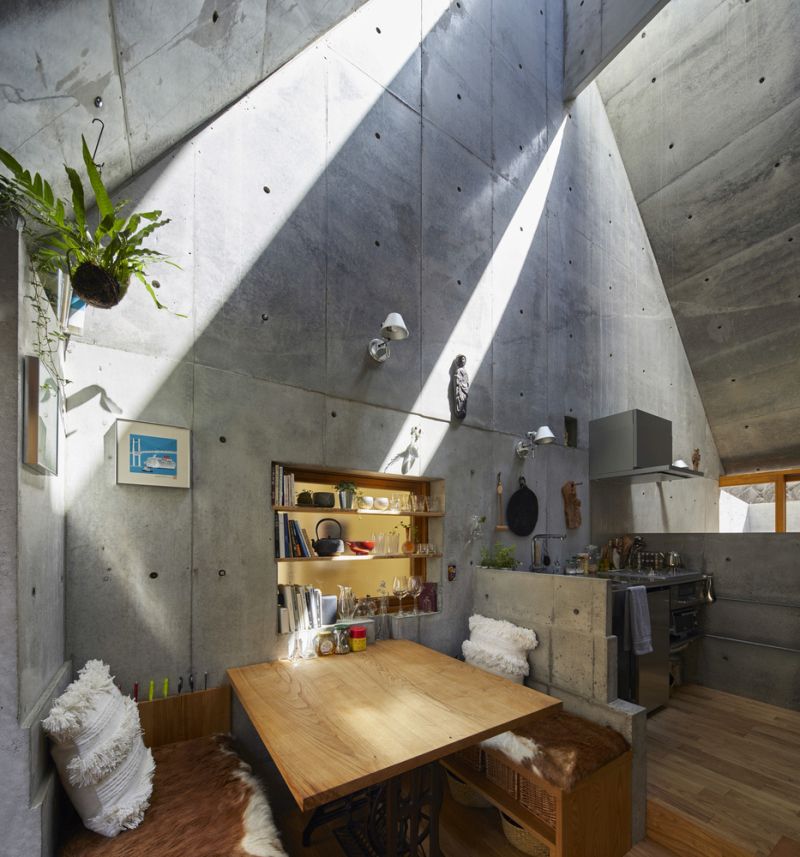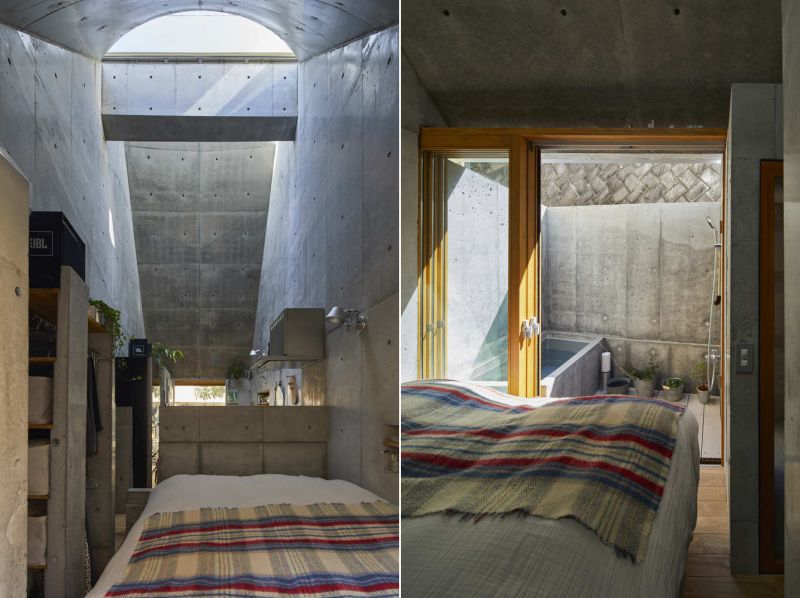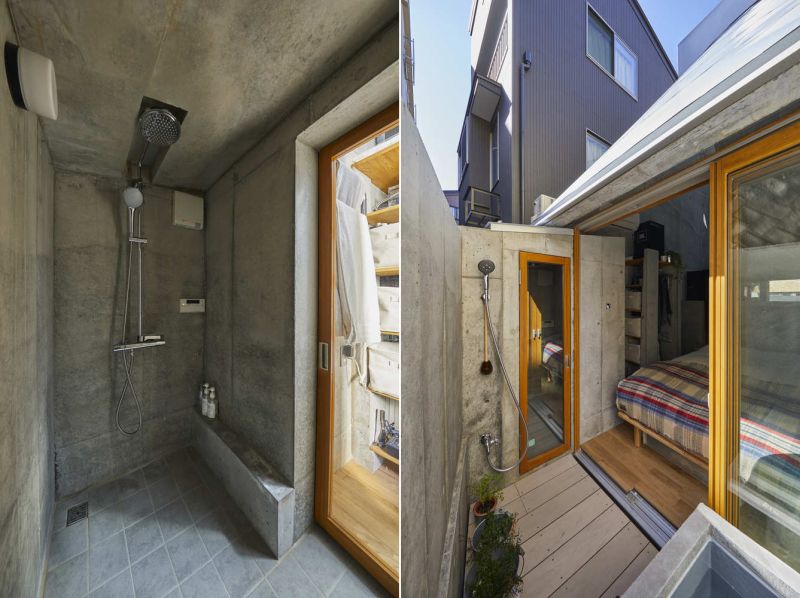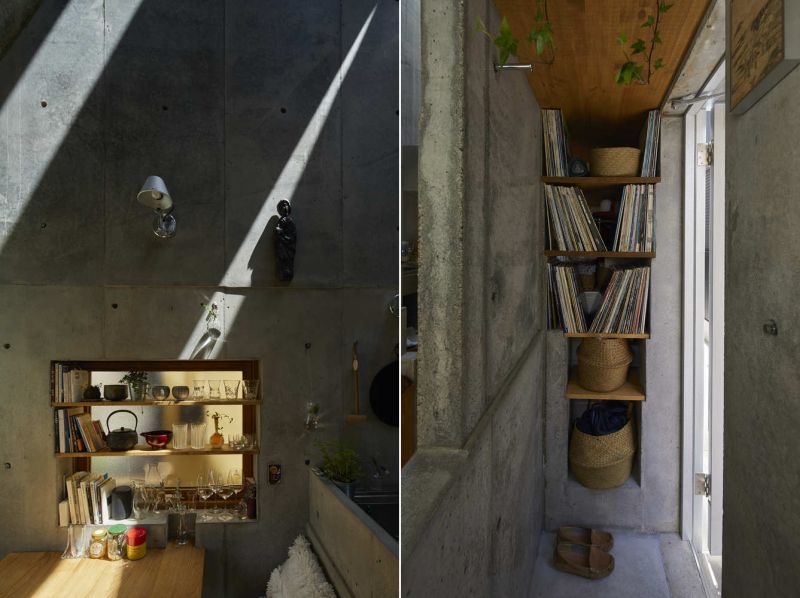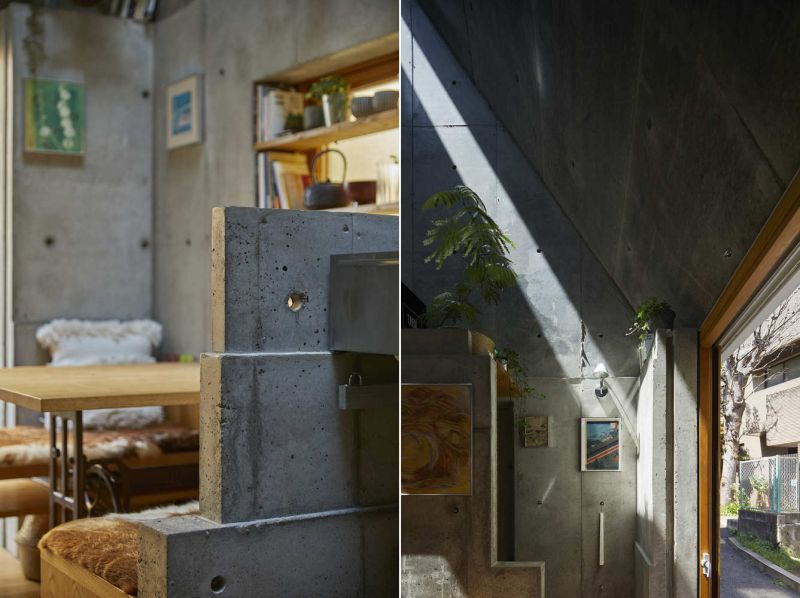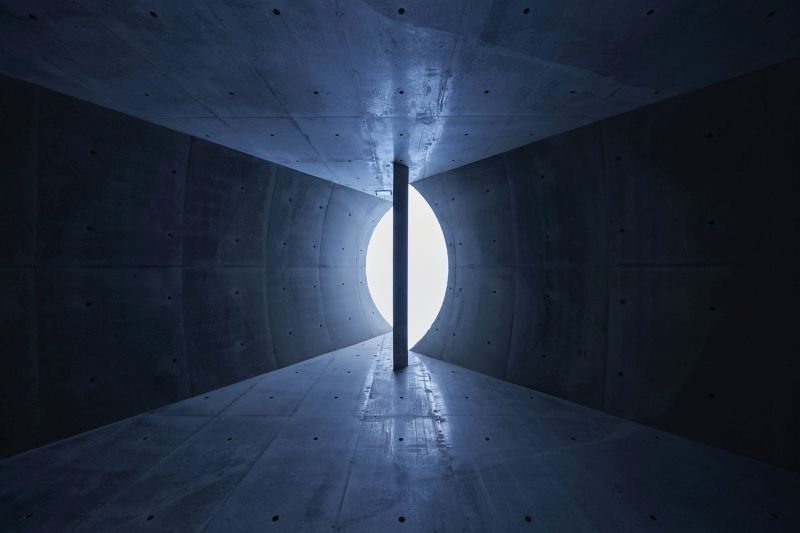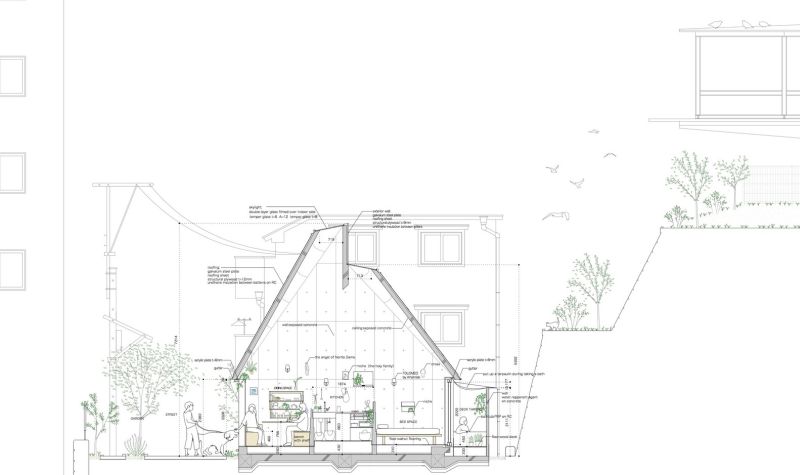 Via: ArchDaily