Madrid-based architectural firm TallerDE2 Arquitectos has brilliantly renovated an old mid-20th century apartment into a space-saving bachelor pad dubbed Pop-Up House. The pad is redesigned to meet routine needs of the client- Juan Domínguez. Architects began working on the house in March 2013 and the entire renovation completed on May 2014.
It is a 68.5-square meter cabin installed with 54 modular units inspired by a set of traveling trunks. Each unit serves a particular purpose and includes various useful spaces within this compact space. Moreover, wooden texture of these modular units adds a sophisticated charm to the interior. The cabin includes bedroom, lounge area, kitchen and split bathroom.
The bathroom is split into different sections- one with shower and wash basin lies within the other unit. Besides all that, the pad is furnished with space-efficient furniture, cupboards, wardrobes and various hidden appliances. Due to its inventive redesign, the apartment has gained additional 27-percent of usable floorspace.
This cabin reminds us of the All I Own House by PKMN Architectures, which had sliding units to transform into various sections of a house. However, this bachelor pad doesn't contain any sliding units but has a similar concept with splendid design. Check out the video and images given below to find out more about the Pop-Up House.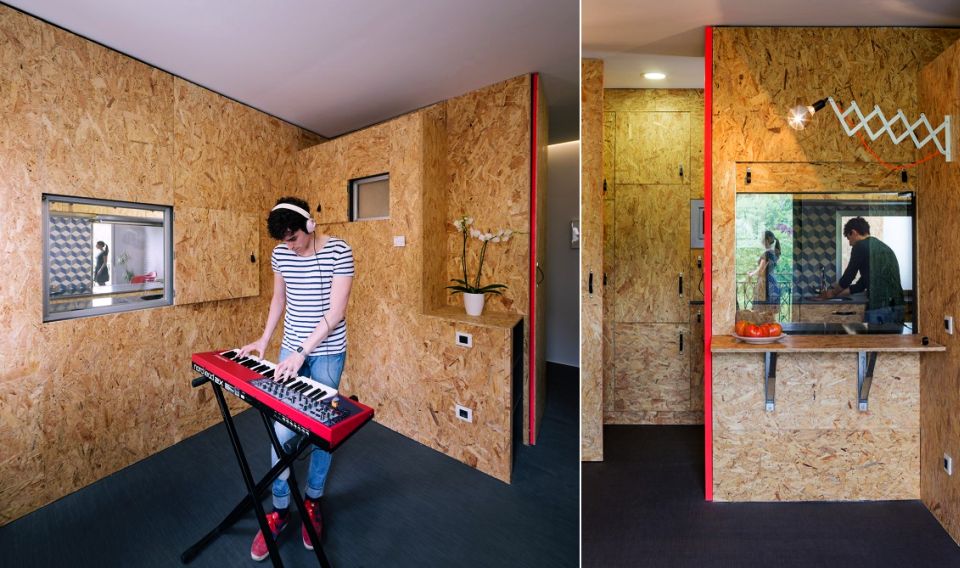 Source: TallerDE2Arquitectos