The problem with traditional hammocks is that they can be used only in areas with trees, this issue seems to have been resolved to an extent with dual purpose gear that acts a tent, whenever you want. Lit Outdoors has combined a single-pole tent with a freestanding hammock that lets you relax even in tree-free zones.
Tammock is a portable hammock tent that forms an ultimate accessory for napping or lounging anywhere you want – be it on a beach, in the desert, at a music festival, in the backyard, a balcony, or in the bedroom itself.
It's made from ripstop nylon and comes with a rainfly, two zippered openings, and lots of pockets. It also has a mesh-heavy canopy and large roll-up side doors for letting the campers get enough ventilation, as well as preventing the tent from taking away your hammock experience. However, the tent canopy also helps to prevent you from bugs, unpredictable weather, and uninvited animals.
You can use the hammock frame independent of the tent. Likewise, the tent can also be used separately at times when you don't want to carry the heavy hammock frame to the campsite.
Both hammock and tent can be set up within a few minutes. The whole unit weighs around 20lb (9kg) and measures 12 x 4 x 2.8-feet. When packed, it measures just 44 x 8-inches.
Currently, Lit Outdoors has a Kickstarter campaign underway, where you can pledge for a full Tammock kit at an early bird price of $299. The complete kit comprises a hammock, a tent, a frame, a rainfly, and stakes.
You'll be glad to know that this outdoor gear has successfully surpassed its goal. Now, if things continue as planned, the shipment would begin in September 2019.
Until then, check out the video below to see how and where to set up this dual-purpose outdoor gear and be mesmerized by its functionality.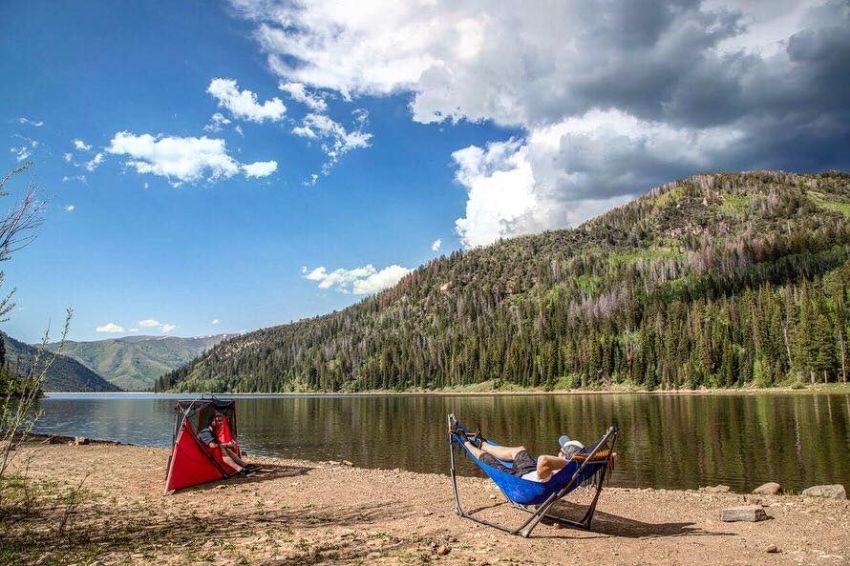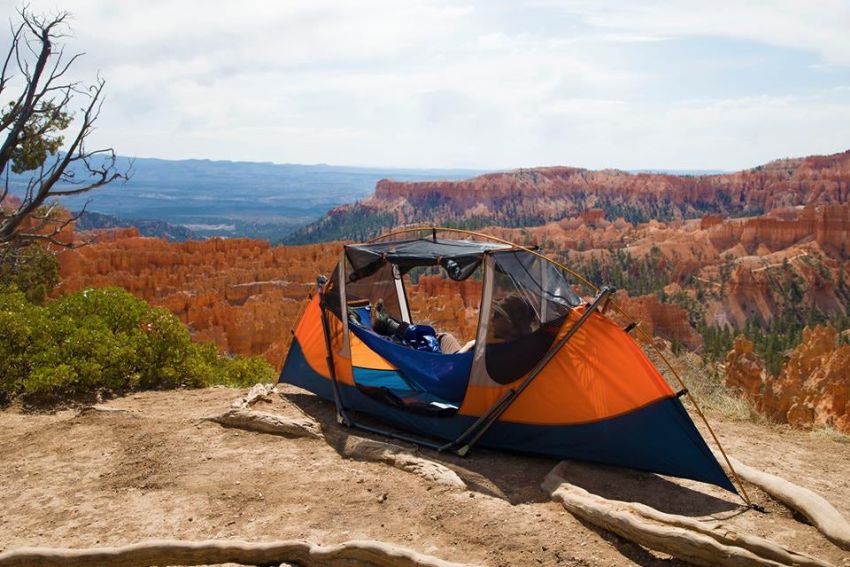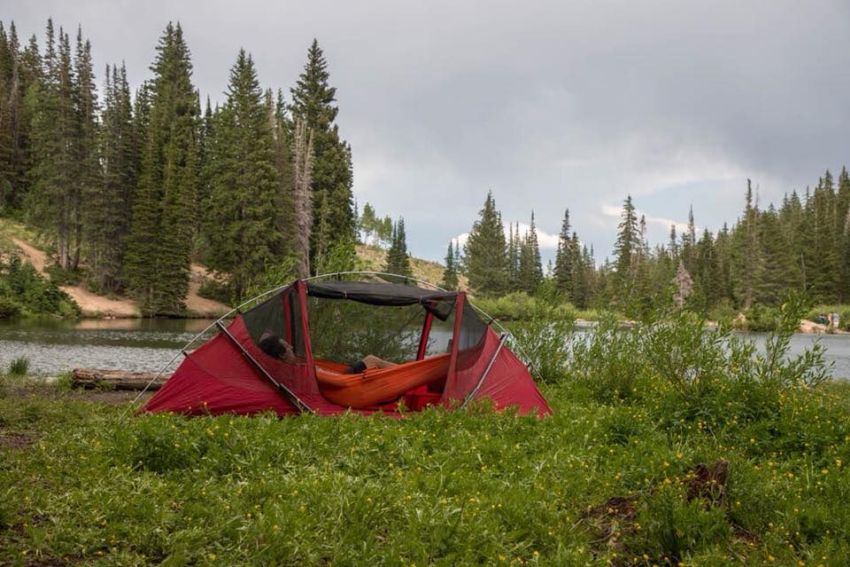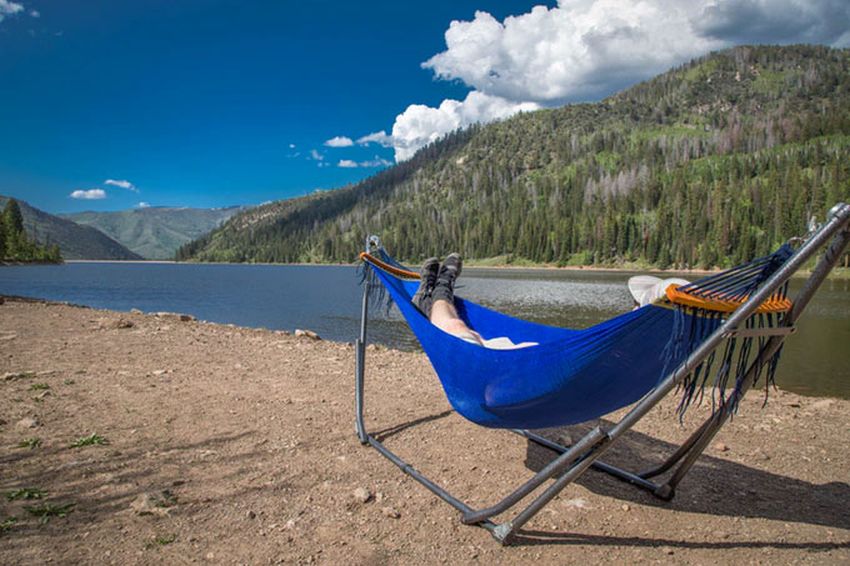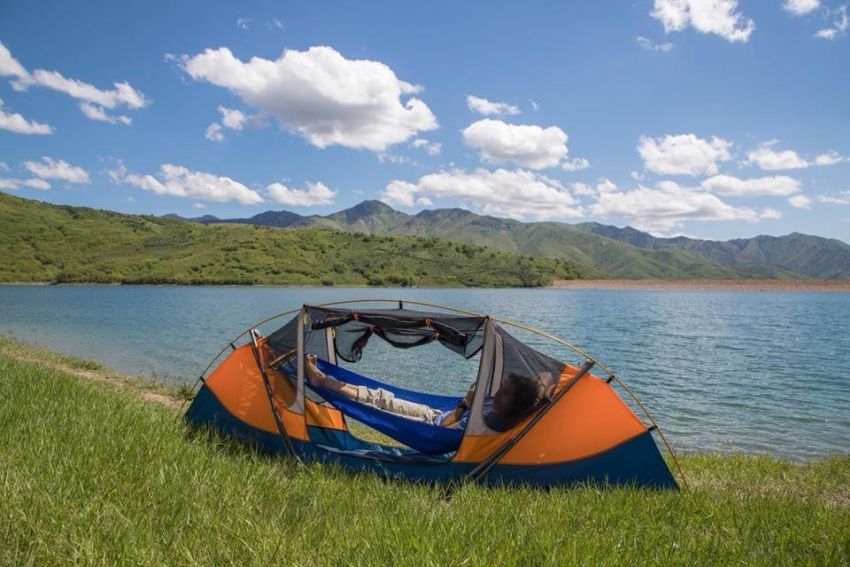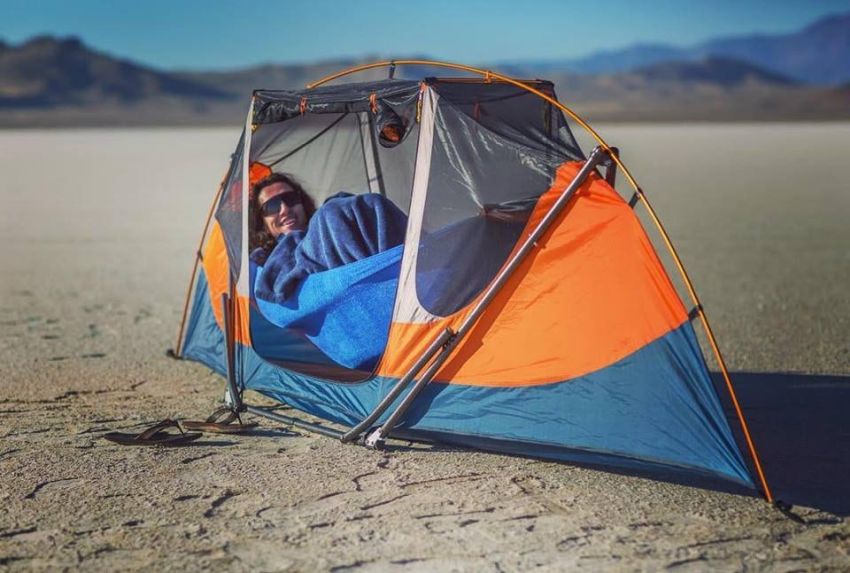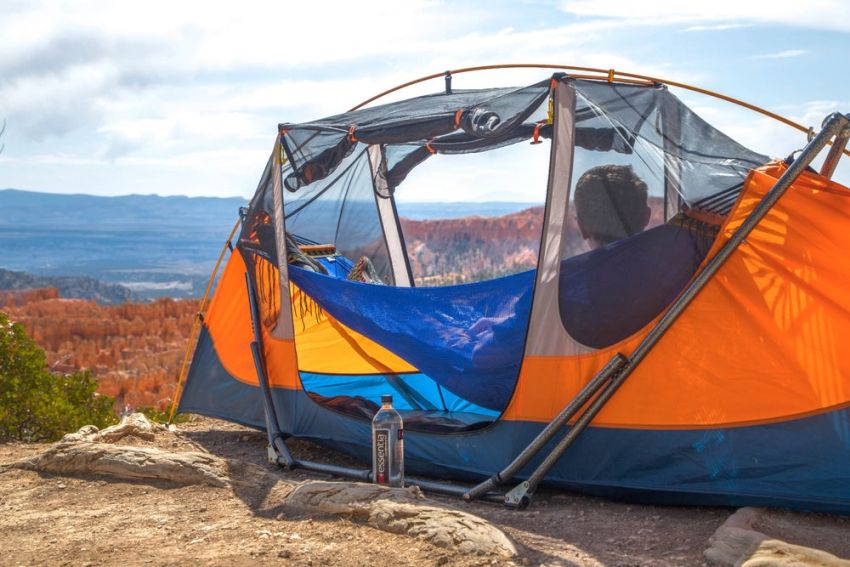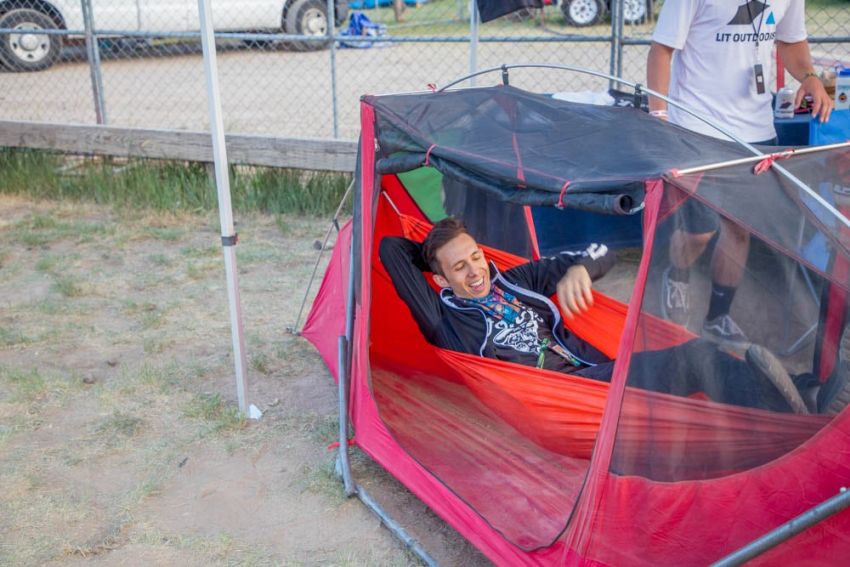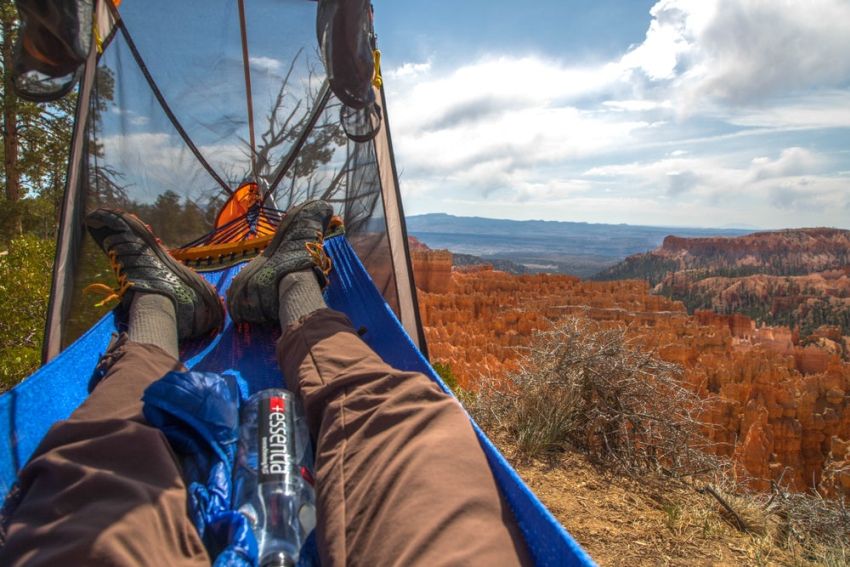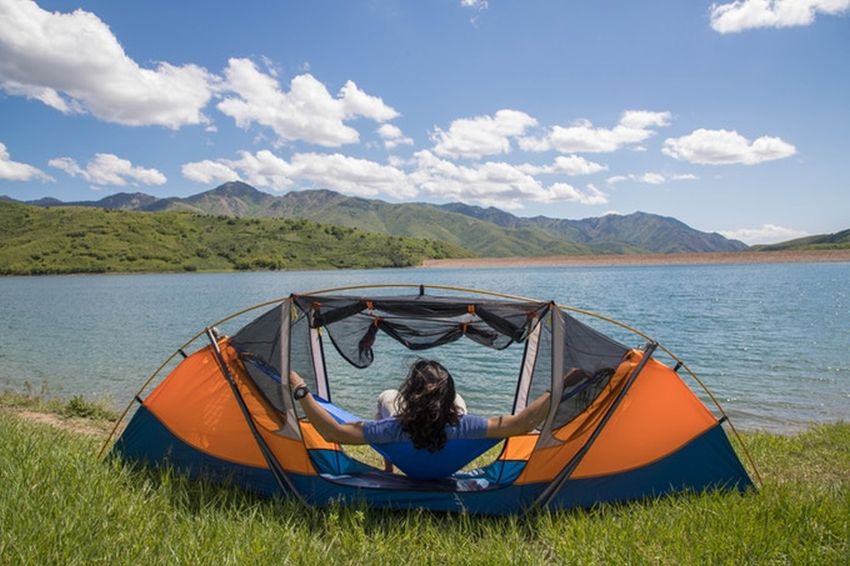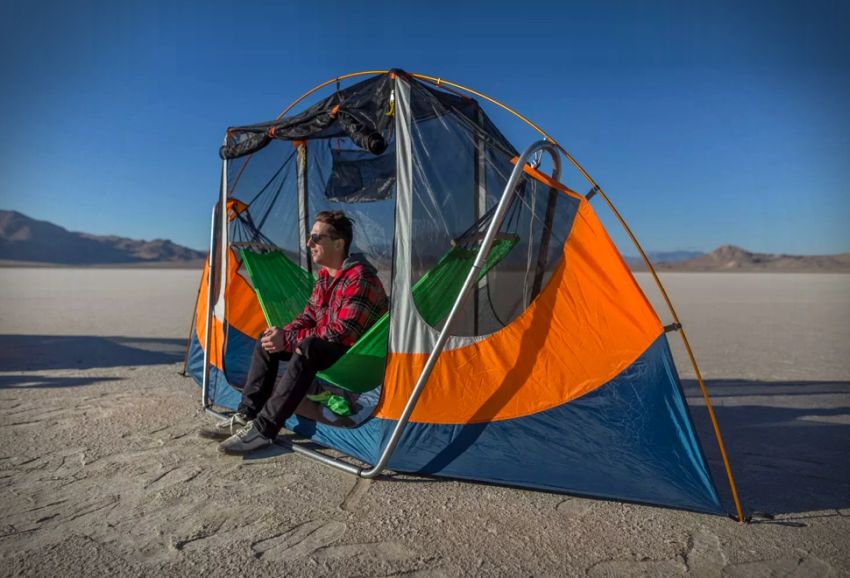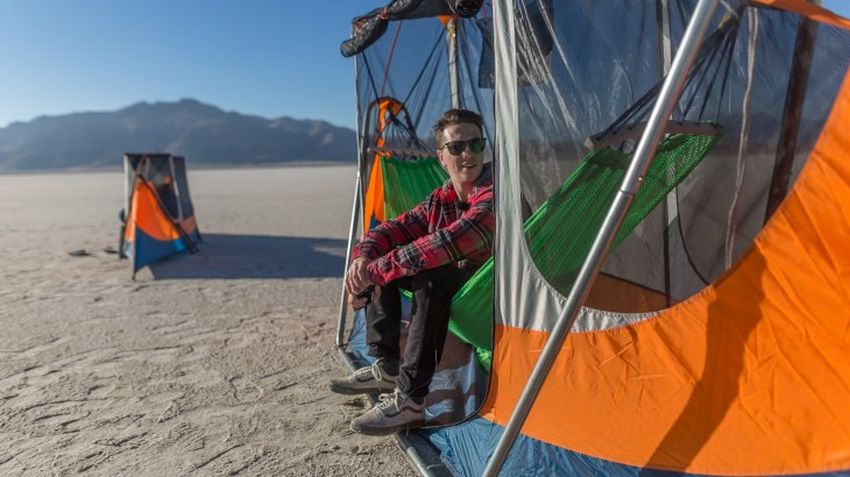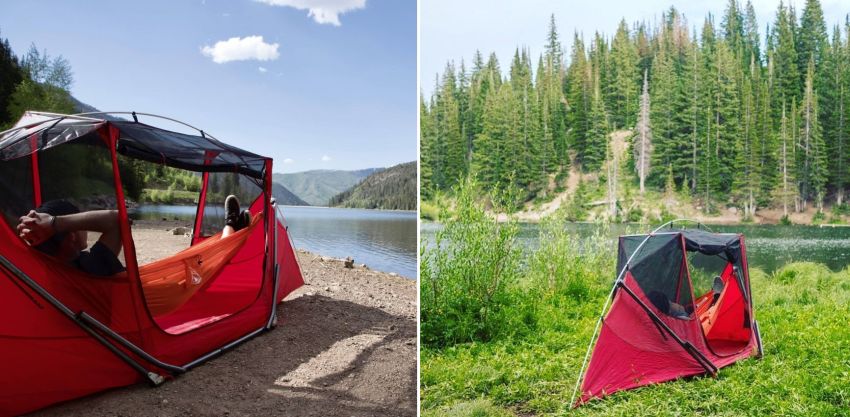 Via: NewAtlas