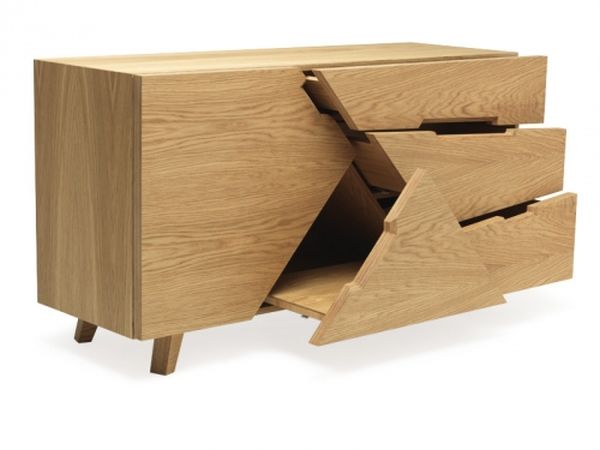 For the uninitiated in Asian culture, the Chinese Tangram is a type of dissection puzzle that comprises of seven pieces (or 'tans') that make up a non-overlapping, singular shape when correctly arranged. Taking inspiration from this remarkable scope of asymmetrical components forming up a balanced structure, the designer duo from At-Once Studio have contrived the aptly named Tangram cabinet. Visually and structurally replicating a real Tangram board, the cabinet in actuality showcases different interior spaces that pertain to three large drawers, three shelves and a central storage space.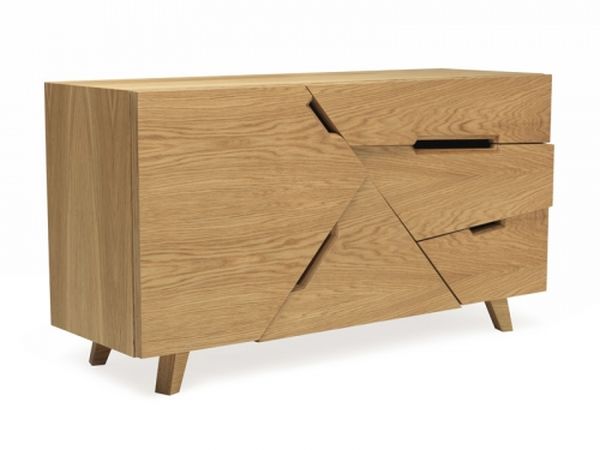 According to the designers, the seemingly chaotic nature of the external facade alludes to the radical structural re-organization exhibited by Art Deco styled conceptions. However, this fragmented bearing ultimately gives way to conventional as well as convenient internal spaces that we make use of on a daily basis. So, in a nutshell, the unique allure of the Tangram cabinet is not just limited to its avant garde aesthetics, but also expands to the ambit of practicality.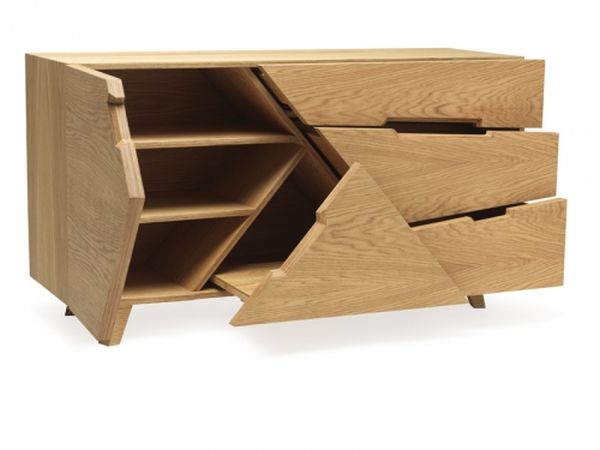 This functional side of affairs is further strengthened by the use of sturdy oiled oak as the crucial building material for the cabinet. Additionally, the cuts and the finishes were achieved by handcrafting, thus enhancing upon Tangram's quality as a fascinatingly gorgeous piece of decor oriented furniture.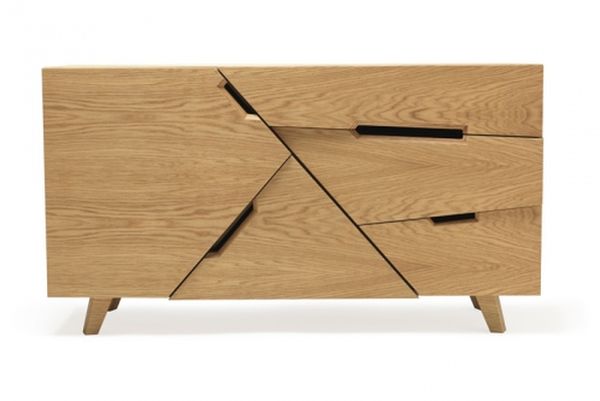 Via: Ledito