Sheer artistry, utter elegance and convenient modular features – this in a nutshell defines the 'Tao', a double-sided, circular shaped shelving system designed by Umberto Asnago. Comprising of a steel frame that encompasses an arrangement of 12 mm tempered glass shelves, the whole Tao shelving system is supported by a large rectangular wooden base (crafted in matte lacquered MDF). Now, coming to its modular features, the open 'voids' between these glass shelves can be easily covered by 40 mm wooden panels (also made from matte lacquered MDF), thus changing them to stylishly enclosed storage spaces.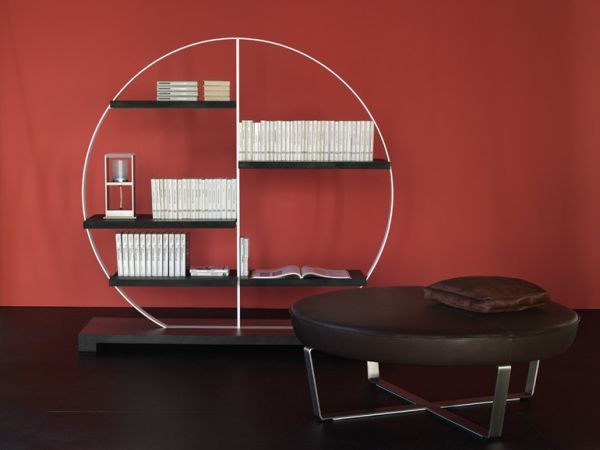 The scope of modularity is also enhanced on other levels, like the allowable replacement of the aforementioned glass shelves with sandstone covered bookcases that are embedded with clear glass LEDs. And, since we are talking about the nature of adjustability, the 'piece de resistance' of the Tao shelving system is a flexible television holder panel with sufficient capacity of 50 kg (around 110 lbs).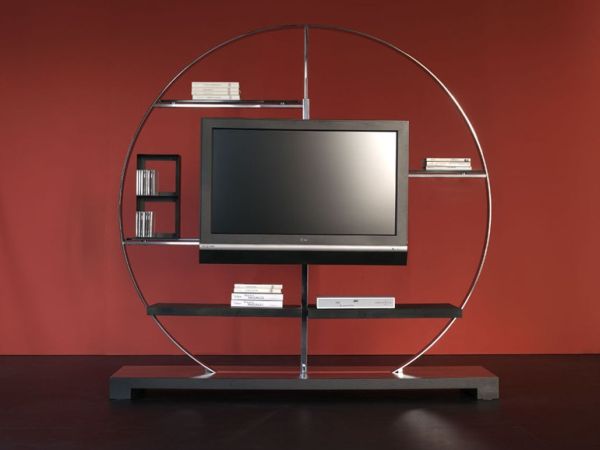 This transformative nature of Tao makes the shelving system apt for multi-decor purposes in your living room. The pristine glass shelves with covered wooden panels is appropriate for displaying and storing your novelty items. On the other hand, the 'solid' sandstone bookcases with LEDs and a TV holder is a perfect arrangement for showcasing your 'well read' credentials.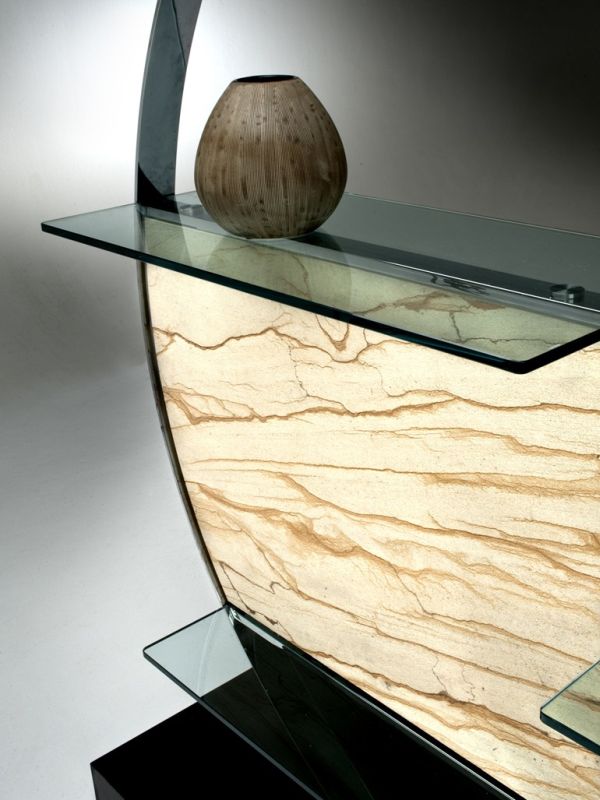 Via: Orsenigo