Halloween is two months away, but y'all know how much we love this spooky fest. Folks at Target seem as much keen as we're for the ghastly celebration. That's why they couldn't wait until October and have already dropped off their delightfully spooky Halloween Decor Collection for 2018.
Rather than spooky, the new Target Halloween decorations are too adorable and worth Instagramming. With the new collection, they have created an amalgam of both cute and creepy. Trust me, these items are going to add scary Halloween vibes to your house in a unique way.
The best thing about these cute little decor pieces is that they start at only $3. From pumpkin-shaped tiny lighting fixture to heart-melting ghost succulent planters, there are different and cute items you may pick from the collection.
Plus, you don't have to work hard on DIY projects. Just pick more than one decor items for different spaces of your house and you're sorted for the ghostly night of the year.
I am sure you may want to preview some of these adorable Target Halloween decorations that you may like to shovel into your cart this Fall. If you need time to compile the final list, you have got enough until October 31.
# Purple Skull
Place it at the entrance of your house or tabletop or a fireplace, your guests are simply going to love the solid purple detailing. It's going to be a highlight wherever it's kept. 
Buy: $3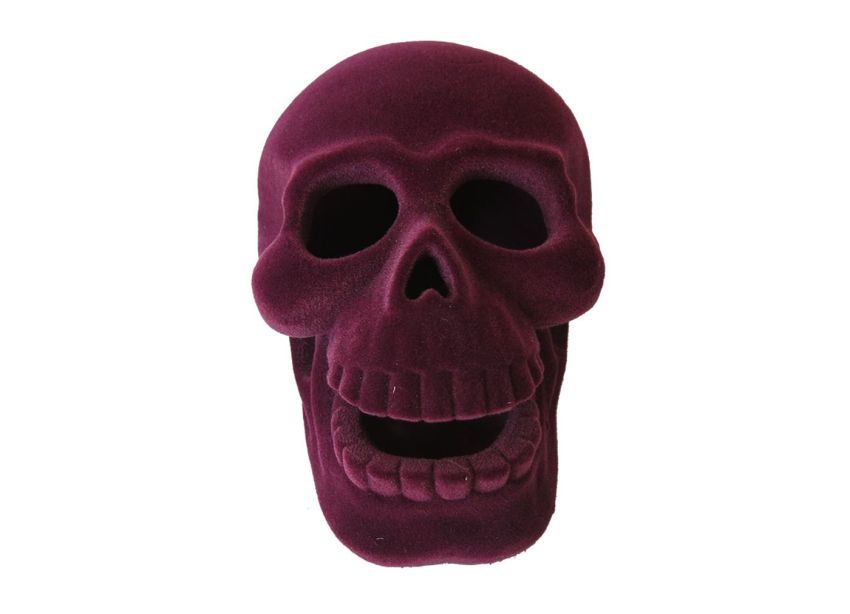 # Halloween Succulent Planters
Why relate Halloween with only the dead? You can also combine the spooky festival with some lively succulents, this year. For those who are aligning with our thought, Target has cute artificial Halloween succulent planters available in different shapes like skull, ghost, and pumpkin. Just pick one or more that you like and create a unique festive look this fall.
Buy: $3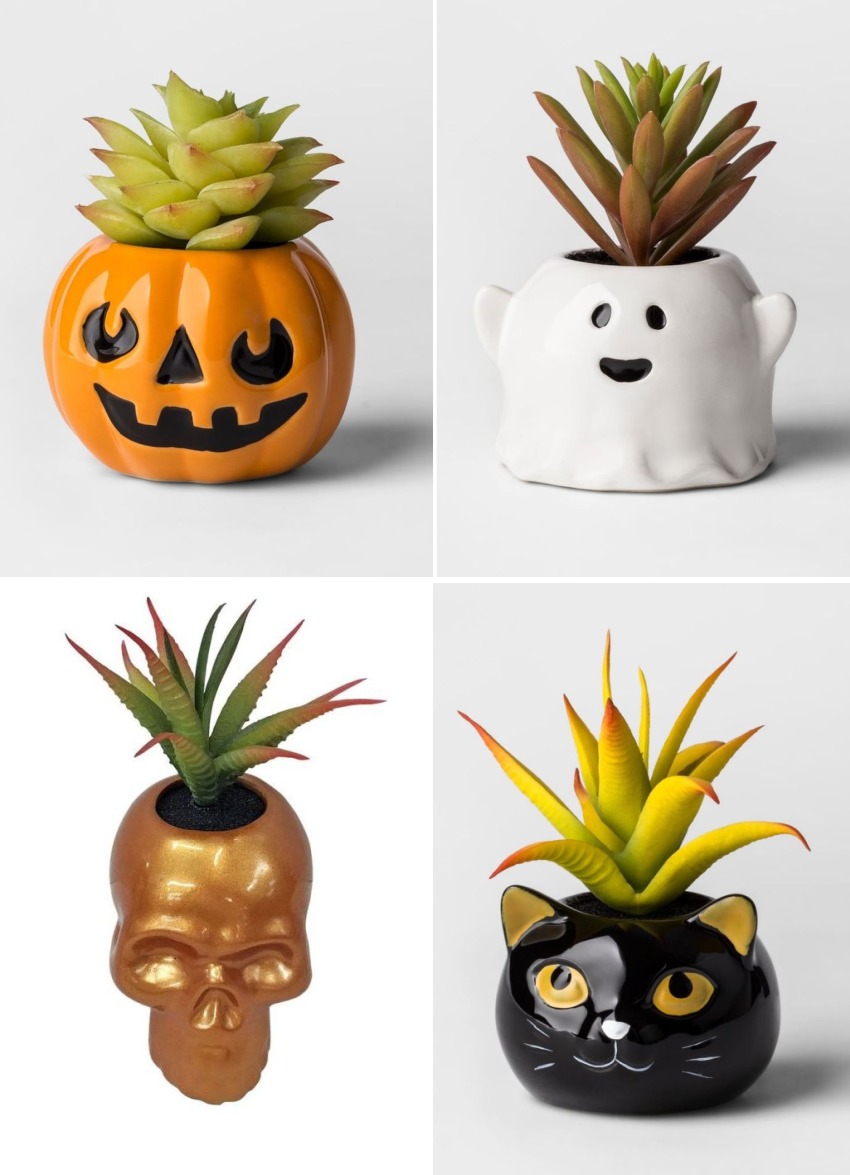 # Hallows' Eve Potions & Poisons Decorative Book
This decorative Hallows' Eve Potions & Poisons Book is made out of paper. Measuring 2 inches (H) x 6.75 inches (W) x 8.5 inches (D), the small decor piece is perfect for your tabletop or bedside table.
Buy: $5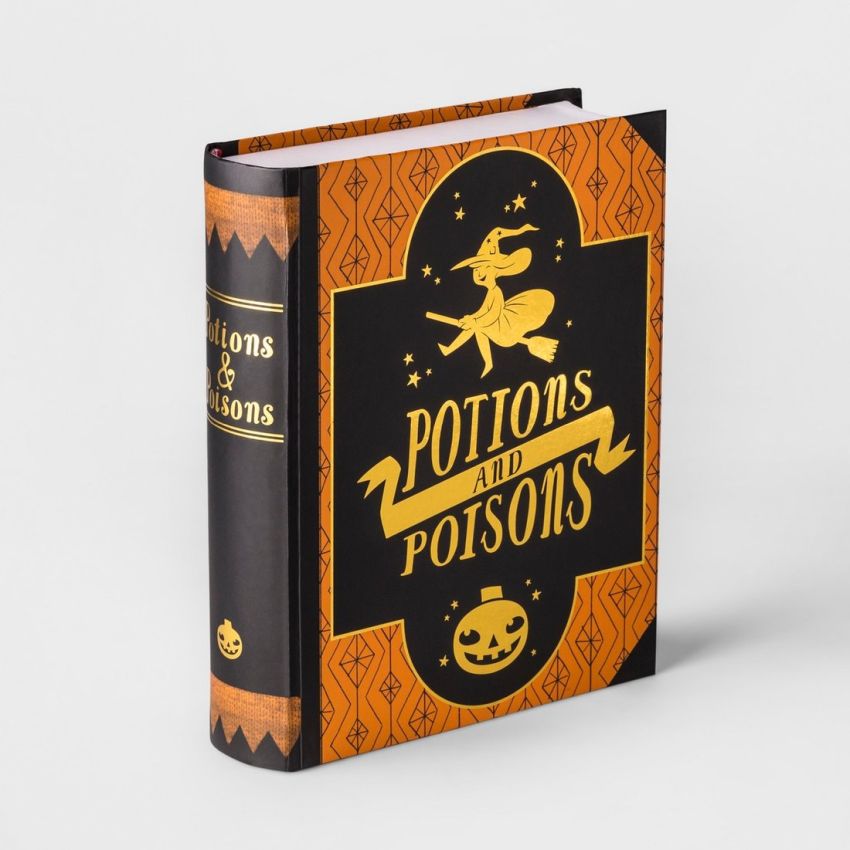 # Beware Sign
Made out of wood, the 'Beware' sign is designed to be another great addition to your Halloween party. You can place it on the center table, mantle, or at your door, and further accessorize it with other scary elements to spruce up its aesthetic appeal.
Buy: $8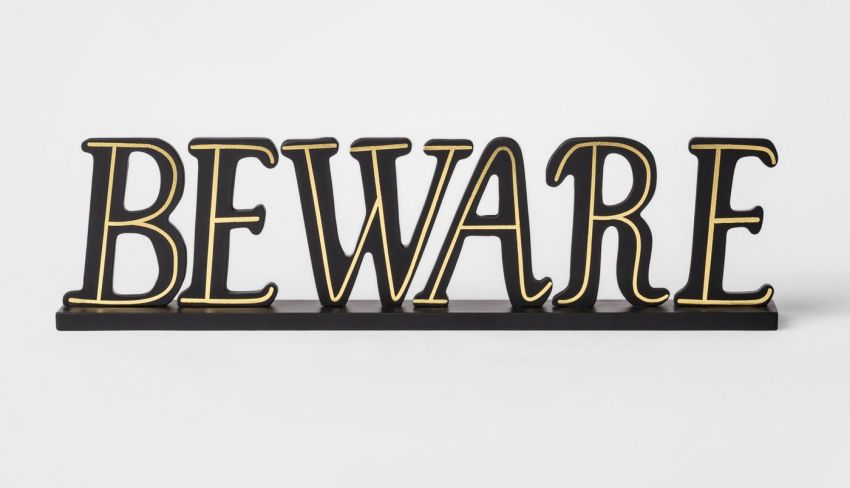 # Large Metallic Studded Pumpkin Black
You can display this decorative accent in multiple areas of your house, such as a backyard, kitchen counter, tabletops, doorway and more. It will surely give a surprise to your guests.
Buy: $9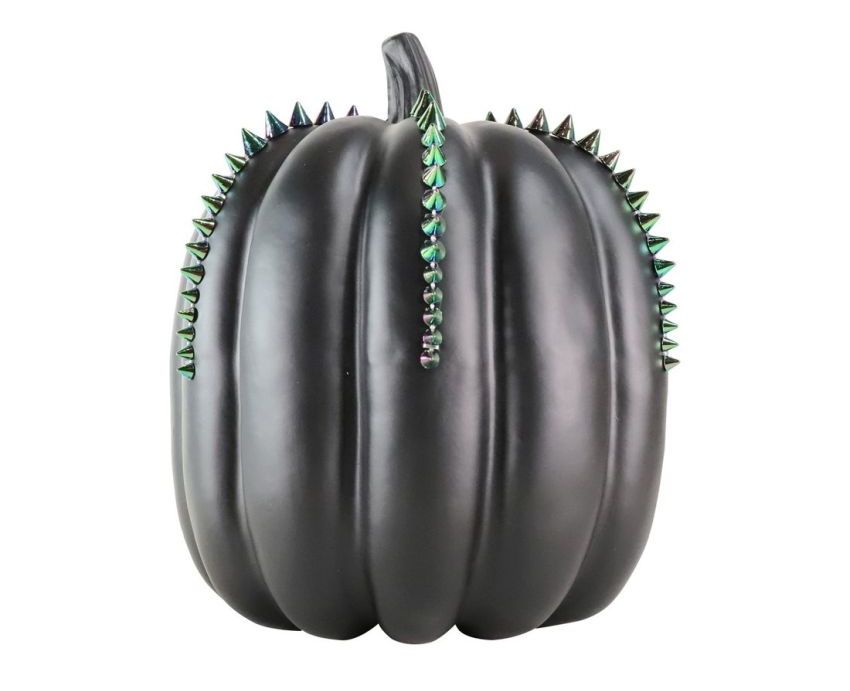 # Happy Fall Sign
Measuring 12.75 inches (H) x 9.75 inches (W) x .25 inches (D), this cook Happy Fall sign is made of MDF material. It is perfect to welcome your guests in the lively Halloween spirit at your door.
Buy: $10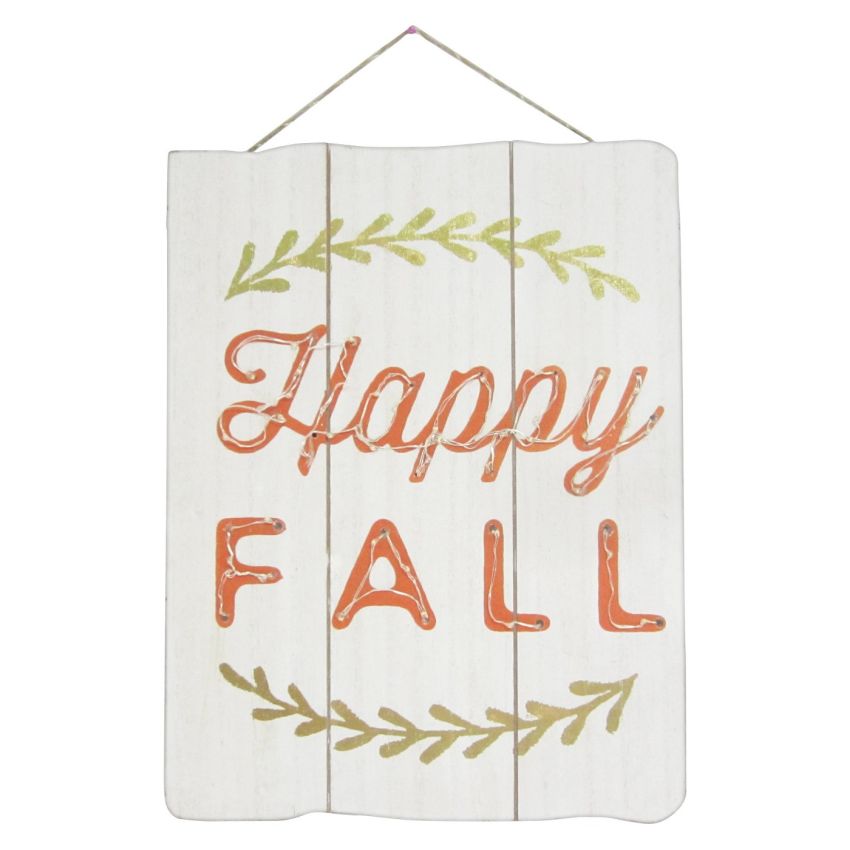 # Pumpkin String Lights
The Pumpkin String Lights include plastic jack-o'-lantern casings for adding a creepy-cool twist to your Halloween-themed haunted house. They are made from the weather-resistant material, hence can be used in outdoors as well.
Buy: $10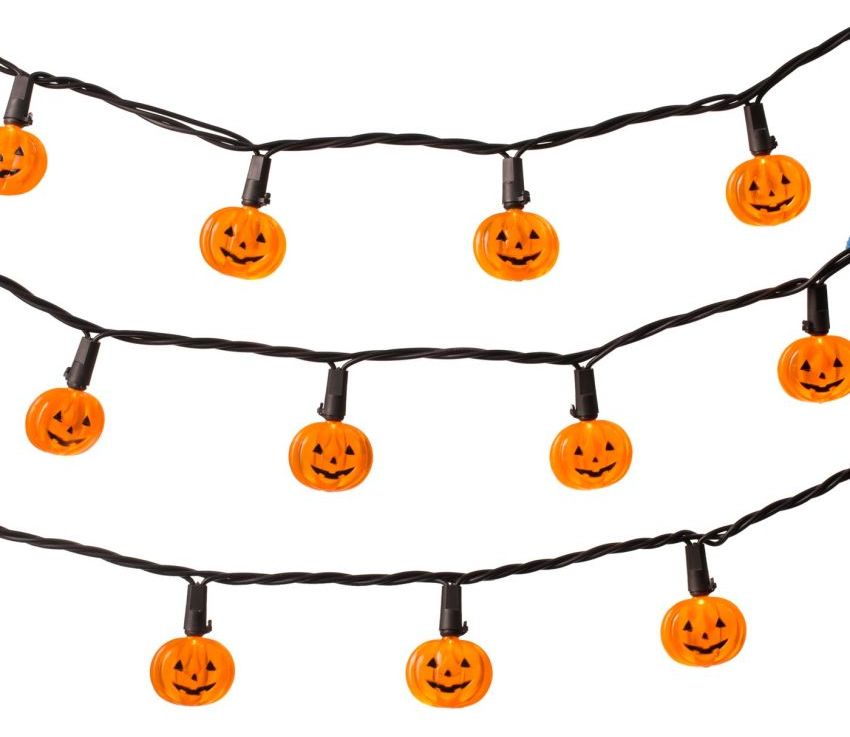 # Halloween Pumpkin Patch Lit Hanging Sign
This is another cool addition to the entrance of your house. The Pumpkin Patch Lit Hanging Sign is a durable piece that perfectly captures the Halloween imagination with its neutral color scheme, bold lettering and sparkly yellow lights. Your trick-or-treating guests will definitely love this cute little sign.
Buy: $10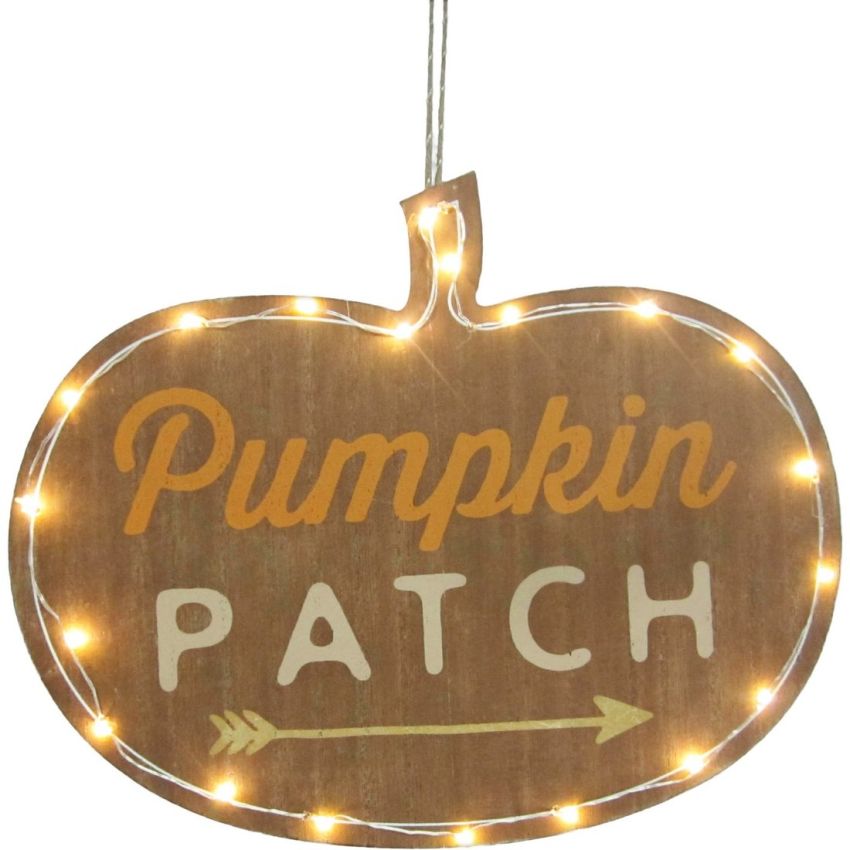 # Lit Grapevine Pumpkin
This pre-lit grapevine pumpkin is embellished with a gold glittered stem and wrapped in warm white dew drop LED lights. It comes in three different sizes so you can pick the most suitable piece to decorate the outdoor area.
Buy: $12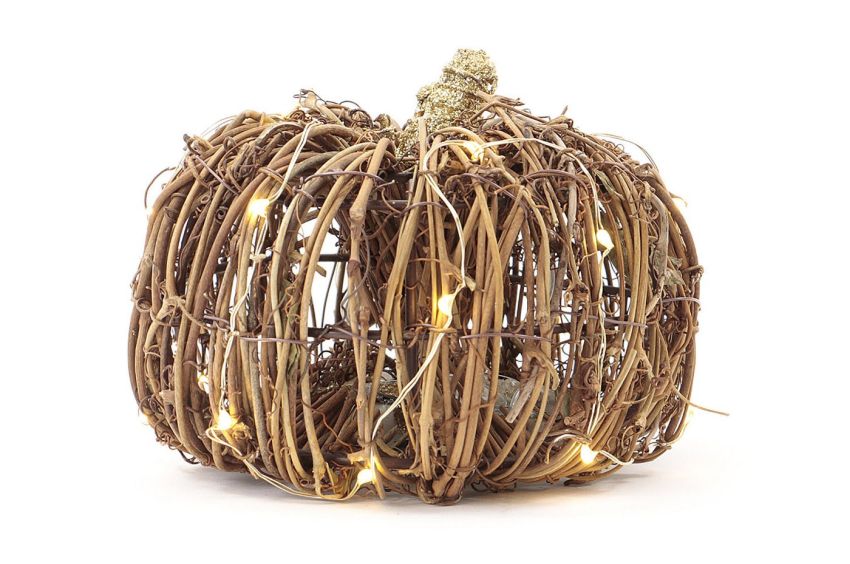 # Tall Crow Feet Candy Bowl
This decor piece will ensure your Halloween party is done right. Made of aluminum and glass, this durable accessory consists of a bowl held by crow claws, making it a perfect addition to the Halloween party.
Buy: $15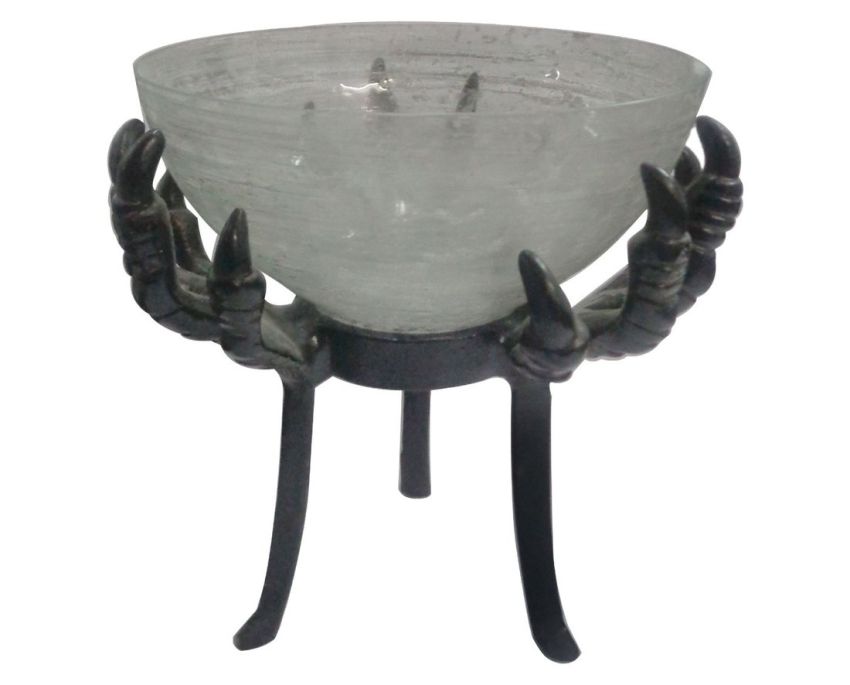 # French Bulldog Skeleton
You can place this cool it on your tabletop or in a corner of your backyard for scaring the treat-or-treaters. It boasts a French bulldog skeleton shape, and it is ideal to up the Halloween decor game.
Buy: $15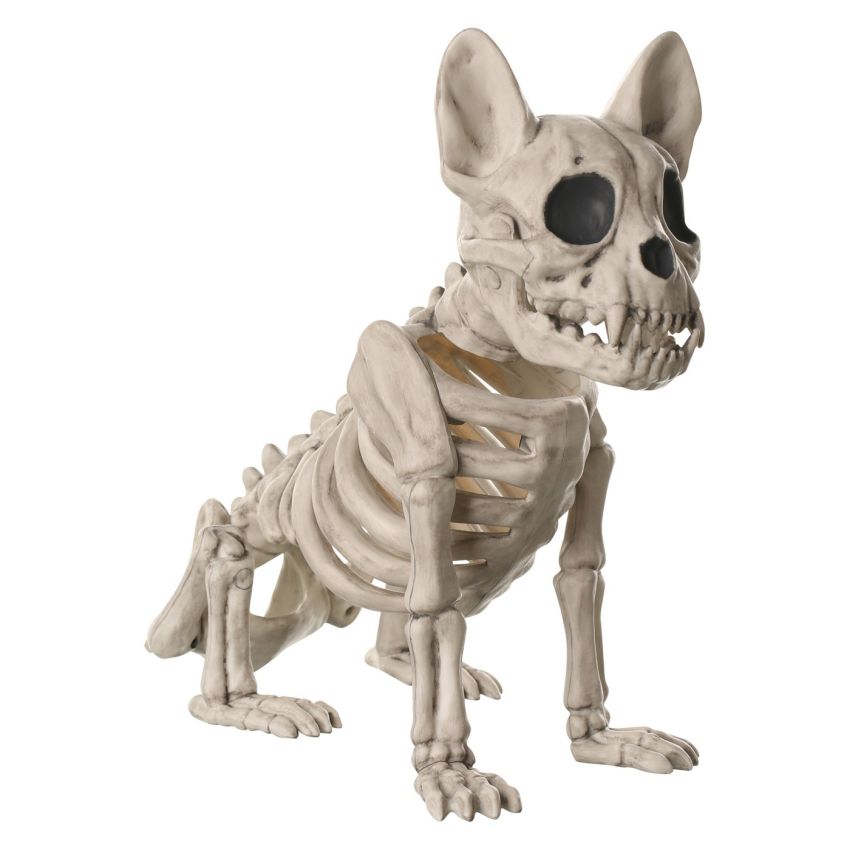 # Halloween Bird Trio
This super adorable and whimsical decorative piece will be a great addition to your Halloween decorations. Put it with the rest of your Halloween decorations for some colorful and eerie fun.
Buy: $15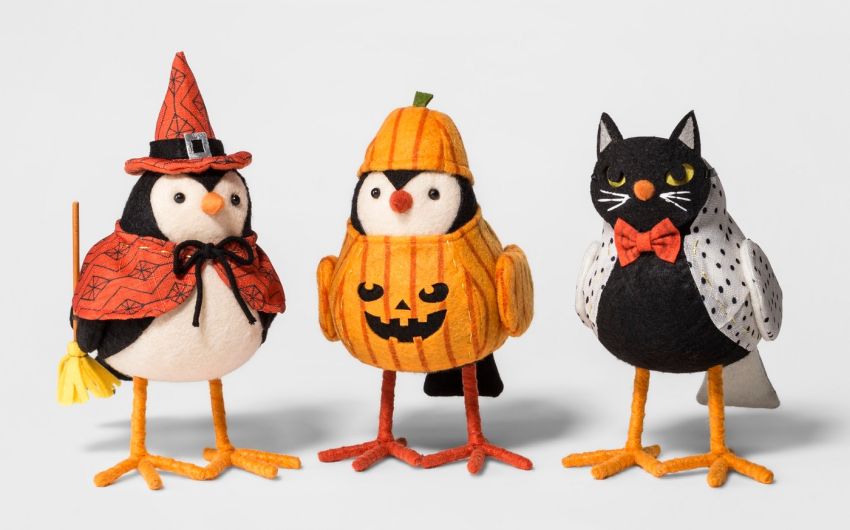 # Wheel of Fate
What does the fortune wheel have to say? Let's find out this Halloween with this cute little 'Wheel of Fate.' It's an ideal tabletop accessory to trick someone. It's a great conversation starter and perfect for adding a vintage aesthetic to the home interior.
Buy: $20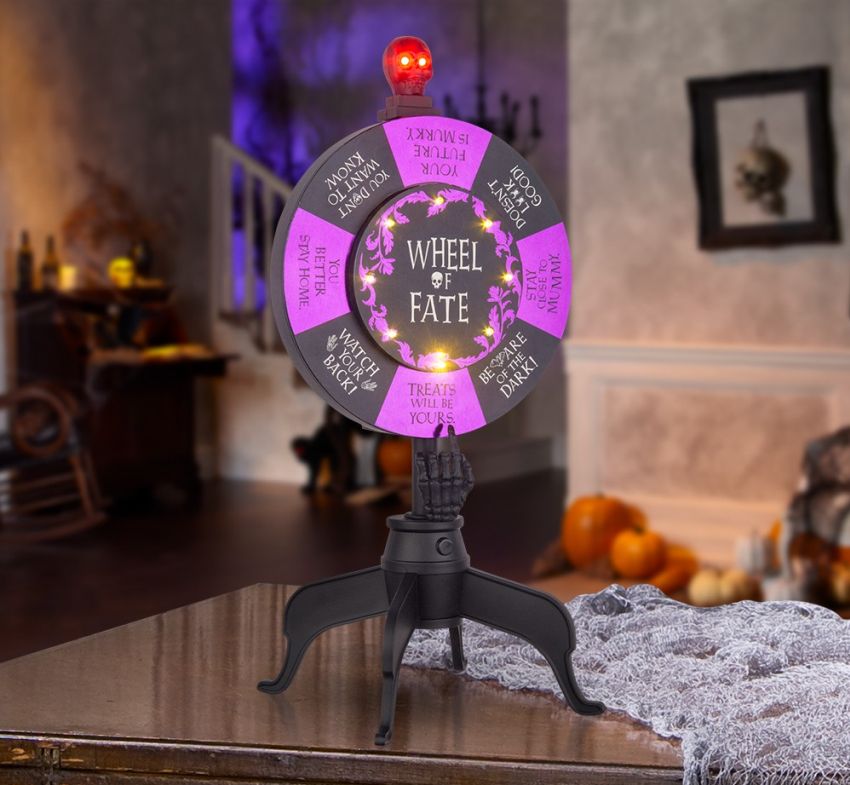 # Day of the Dead Felt Wreath
The Day of the Dead Felt Wreath is perfect for decorating the front door, offices and dorms alike. 
Buy: $20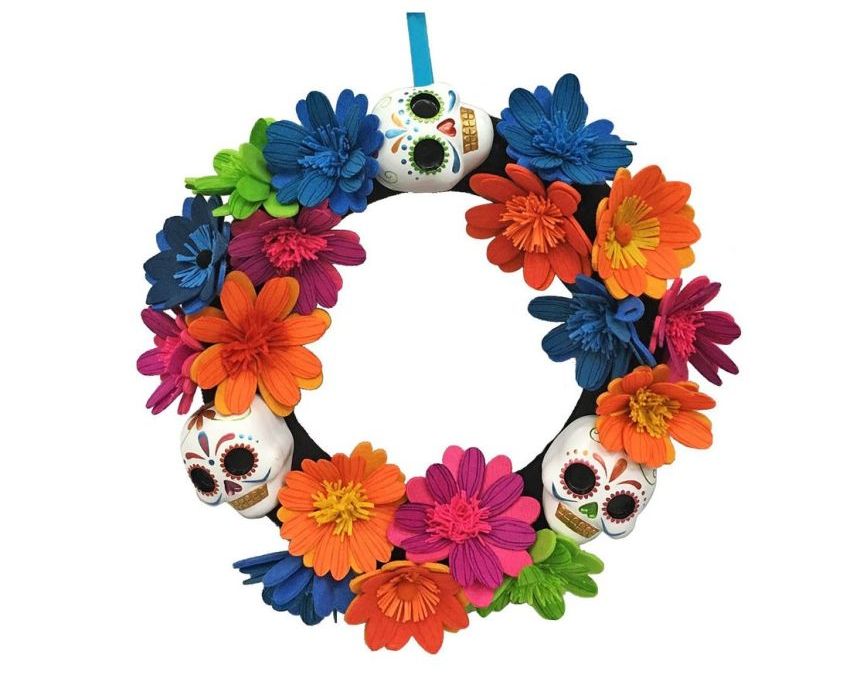 # LED Infinity Mirror Bat Purple
LED Infinity Mirror Bat Purple will shout out to all the vampires at your Halloween party. It is a perfect addition to outdoors for adding spooky cool ambiance to already detailed ghastly decoration. It can also work like a Dracula prop.
Buy: $30