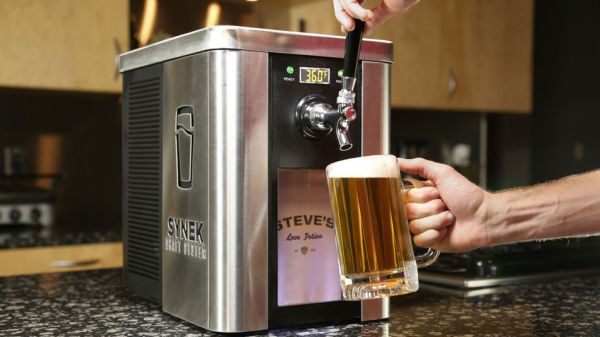 We have seen how Keurig beverage machine revolutionized hot beverage drinking with the technology that serves hot beverages like tea, coffee, soup, etc. instantly. Now, imagine the same technology for a craft beer, US-based product designer Steve Young has recently created the Synek Draft System, a clever machine that is designed to serve fresh craft beer at home.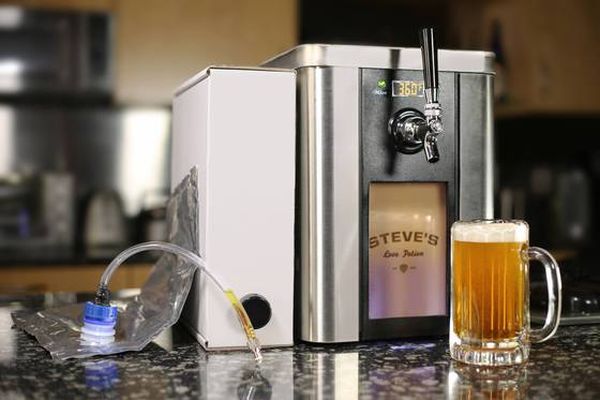 Now, you can drink perfectly tasting beer anytime you desire, all you have to do is fill its pressure pouches with any flavored craft beer and the machine is ready to be used. The pouches can hold up to 1 gallon of beer for 30 days without decaying and handles about 30psi of carbonated pressure. The machine maintains carbonated air within the drink and keeps it cool so, you receive a fresh chilled drink every time you turn on its tap.
Earlier, we introduced you to the PicoBrew Zymatic, a beer brewing machine that helps you to make beer at home but it is quite expensive. On the other hand, Synek doesn't prepare beer, it just maintains its temperature and flavors for long so you can enjoy beer at less price.
Currently, Synek is seeking funds on Kickstarter, a crowd funding website, to raise an amount of about $250,000. Hopefully, it will achieve its target soon so that you can enjoy fresh beer at home. You can also pre-order it from the campaigning website for $299, you'll also receive additional 5-10 pressure bags on every order.
Via: Mashable