These appetizing cosmic animal cookies by Heather Bairs, aka Sprinklebakes, are decorated with constellations on a starry background. These adorable colorful confections are about as close as you can actually get to taste the universe.
To create each piece, she uses marbled fondant with three different colors. To be precise, the base is dark chocolate sugar cookies that are further topped with an Aurora Borealis marbled fondant. Once the fondant has been perfectly placed on top of the cookies, she then uses bright white food color to paint out-of-this-world stars and constellations, which will surely be loved by any space enthusiast with a sweet-tooth.
Food art is definitely amazing because you don't only stare at it, you can even enjoy eating it as a delicious reward for your hard work. Even you can try making these galactic cookies at home by following the instructions given on Heather's blog.
For more interesting recipes by her, you can even purchase her SprinkleBakes or Sea Salt Sweet recipe book on Amazon.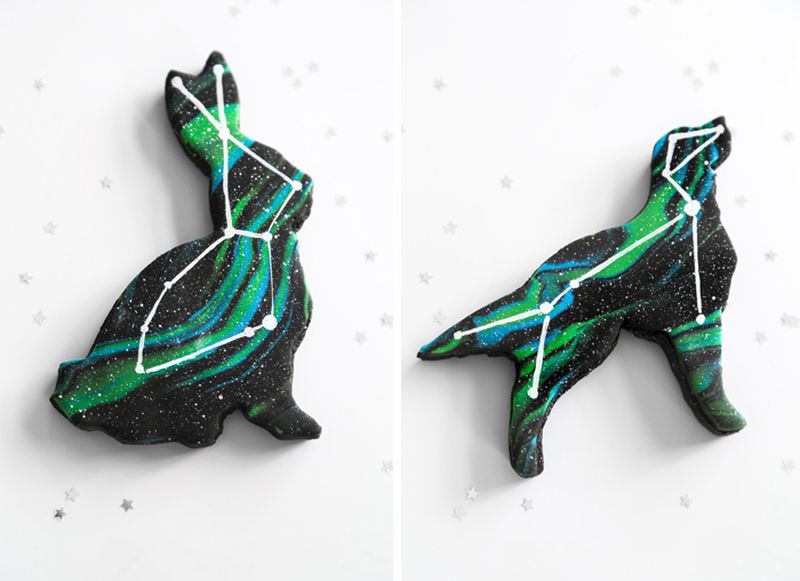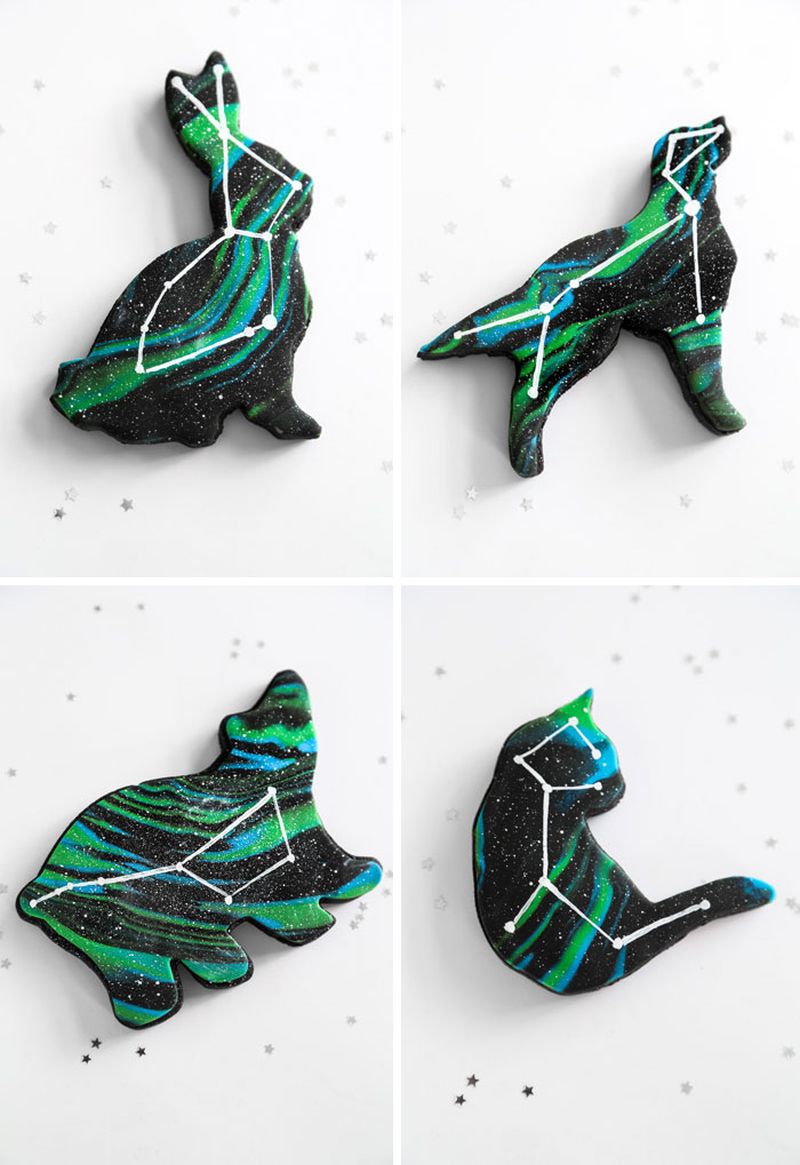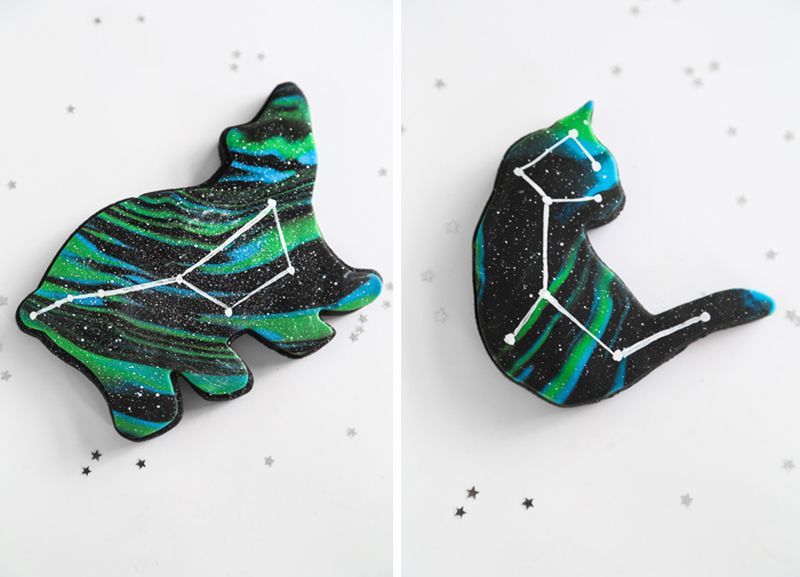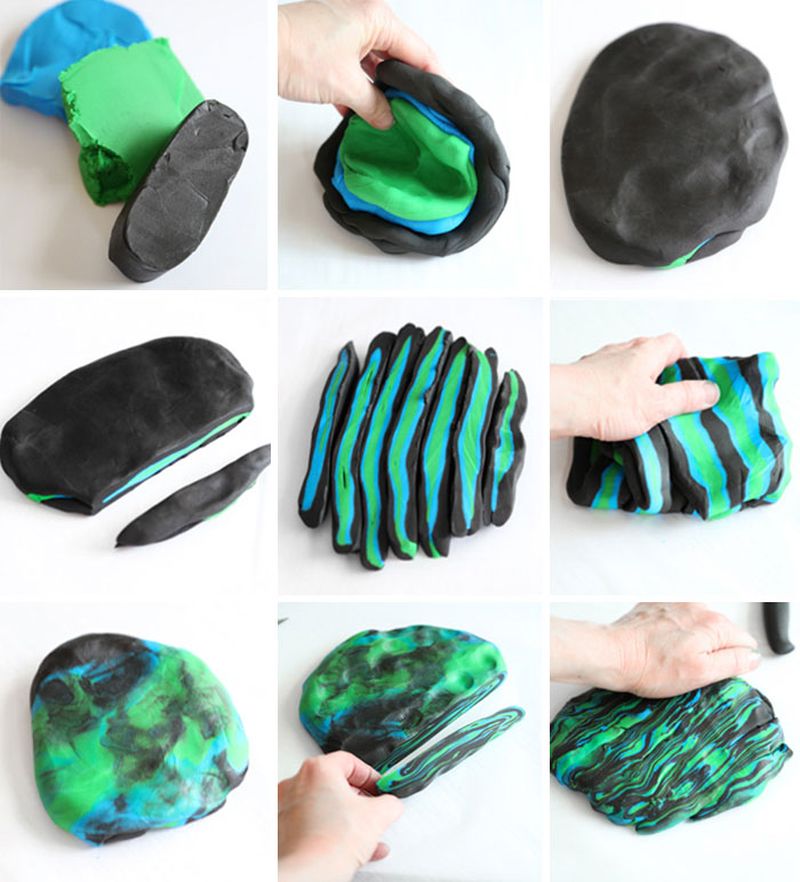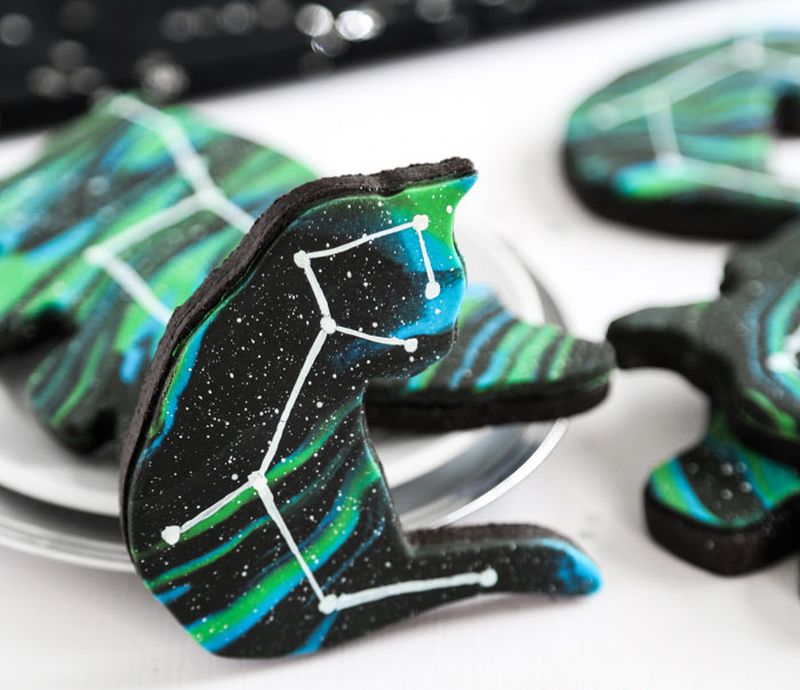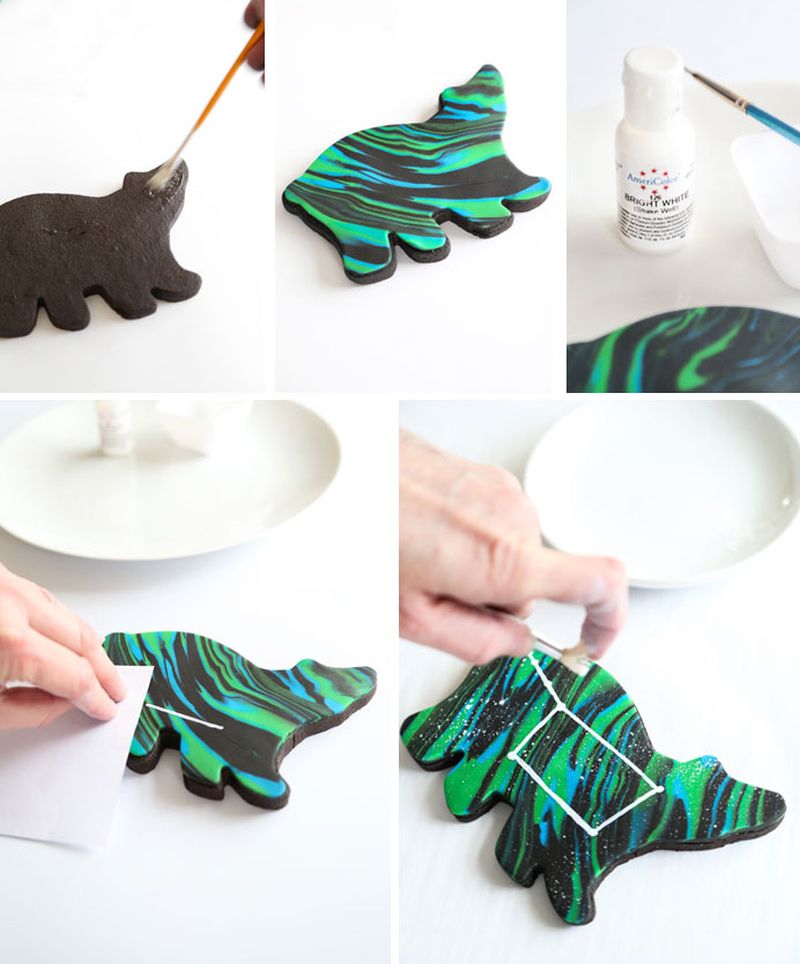 Via: BoredPanda