Ever wanted a hill cliff home like the one in Iron Man? Have a look at this one in the deep forest, facing Monterrey city by designed by Mexican architect Tatiana Bilbao. The family residence is as unique as her previous architecture. This time her project idea was to build a home on the hill cliff plot which was really challenging for her. Based on the pentagonal module which was obtained from the 3D blueprint, every block of the building is pentagon-shaped and positioned according to the landscape.
The team said:
We don't built the house over the hillside, we built a house which grew organically on the hill and become the part of the composition of natural environment.
The building structure is supported by high glazed windows and terraces. Common areas are divided in a series of units on the lowest and flattest portion of the building site. Whereas a large living area and private rooms are housed in the units top section, and around the edge of the slope. The spiral staircase connects all the areas of the Ventura House with various levels of interconnected sections.
Raw concrete and wooden furniture designs are used throughout the building, that gives it warm and natural contrast. Definitely, interiors of this building are as beautiful as the exteriors. To give it more natural look there are lots of plants suspended in the light-filled area, that compliment the beautiful surroundings of the house.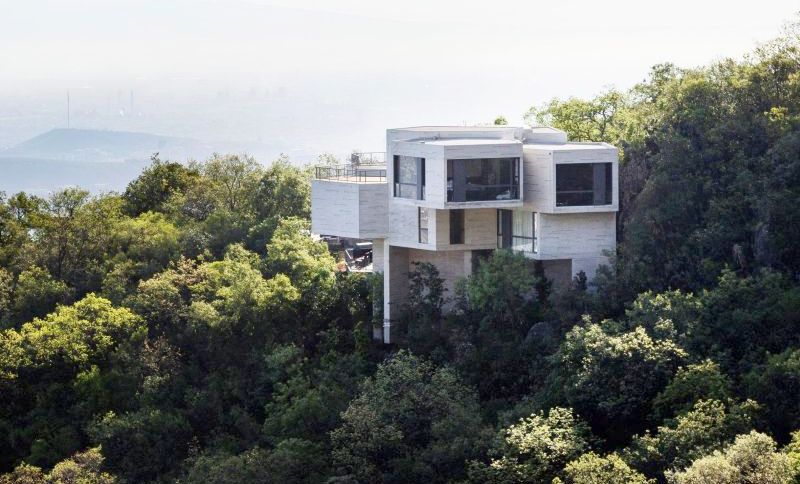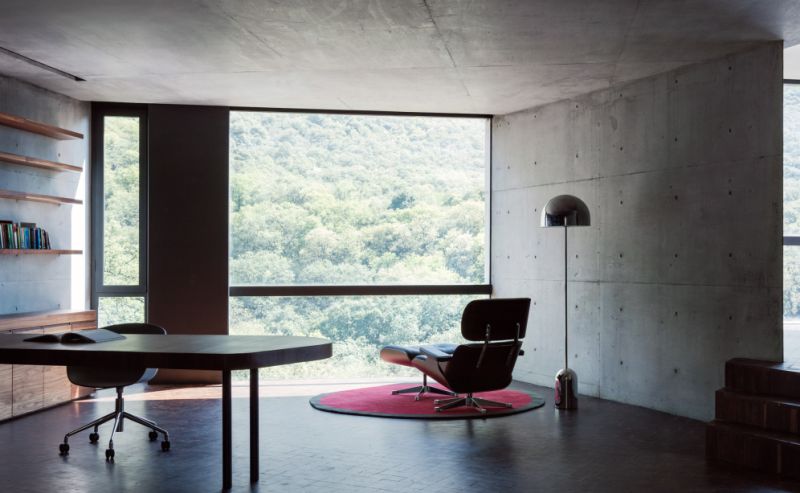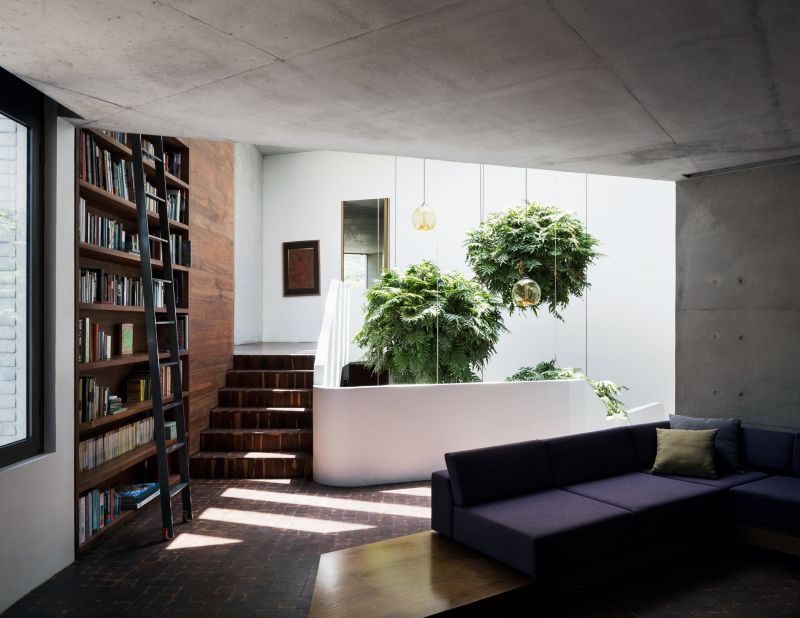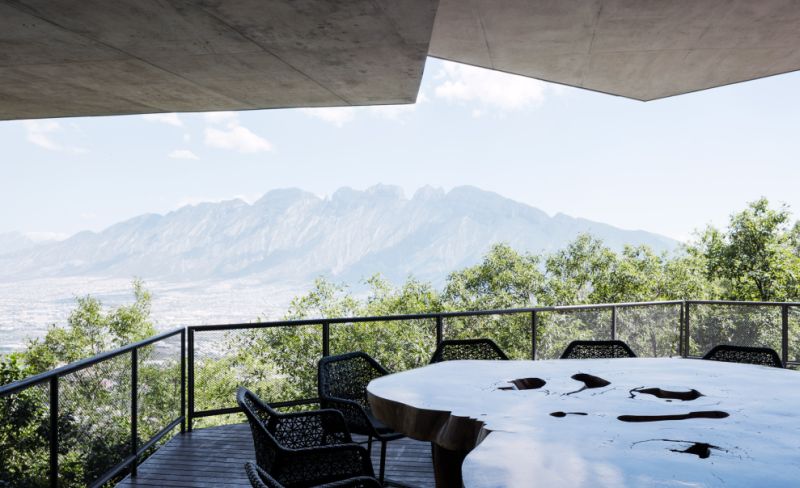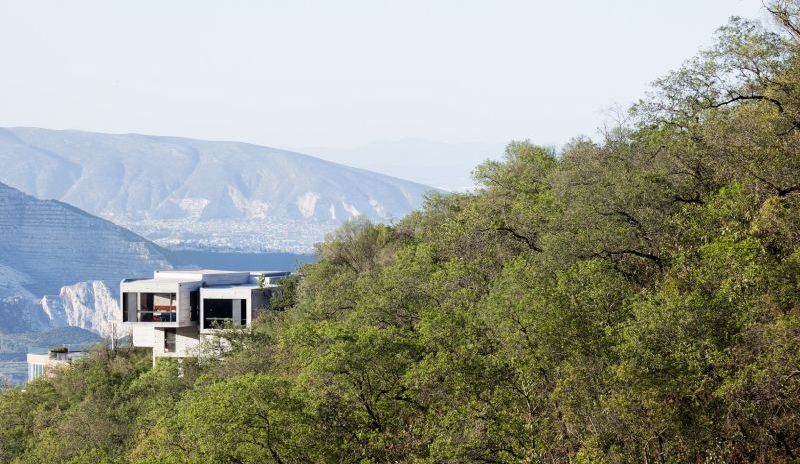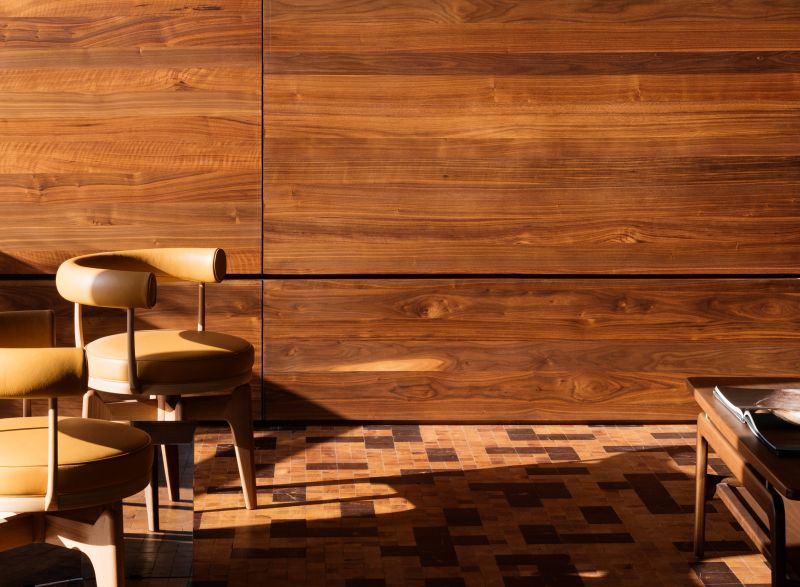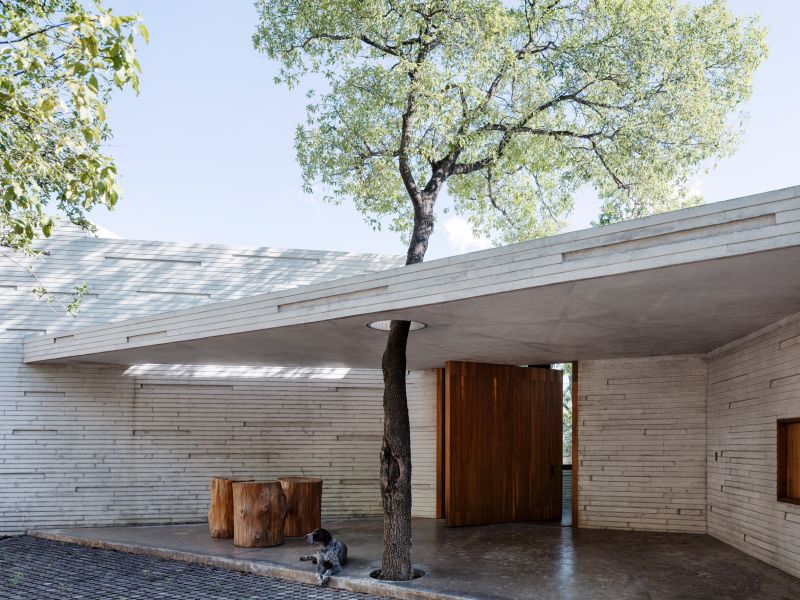 Via: Dezeen