Brazilian designer Tavinho Camerino will be representing some of his native Alagoas culture at the Salone Internationale del Mobile in Milan. After researching on natural fibers he will be presenting the unique Taboa collection of furniture and lamp made with natural fibers of cattail, a plant found near the river banks. It is often used in many different regions as craft material to make baskets, bags, and household utensils.
The Taboa Collection, is produced in partnership with the Association of Artisans of Feliz Deserto. It comprises seating and a floor-standing luminaire – woven from cattail fiber in support of industrial materials. The braided straw creates incredible textures and shapes and this is what the design tries to accomplish.
Camerino combines popular traditional craft and design to create products that reflect the culture of his state and Brazil.
The Ciça bench is woven with cattail straw fiber and rests on solid aluminum base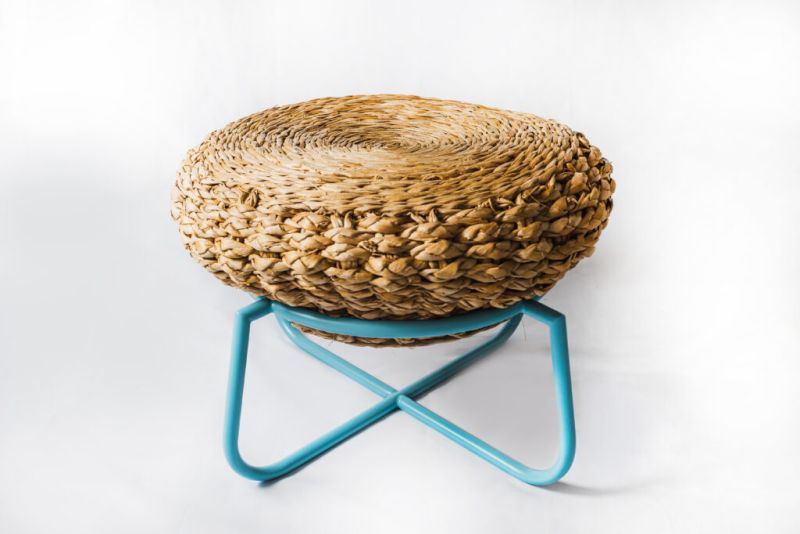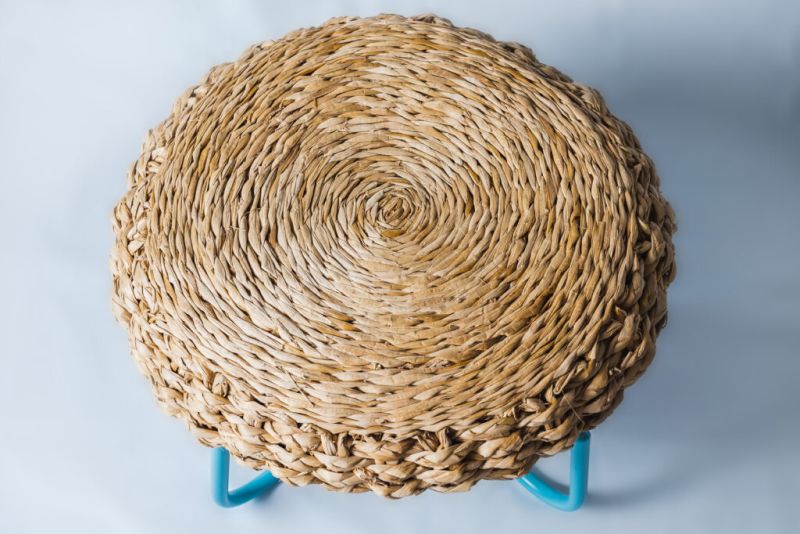 Also Read: Stackabl Brings Environmentally-Friendly Pendent Lights to Salone del Mobile
The Banco Diva is handcrafted with cattail fiber upholstery and has a matching aluminum base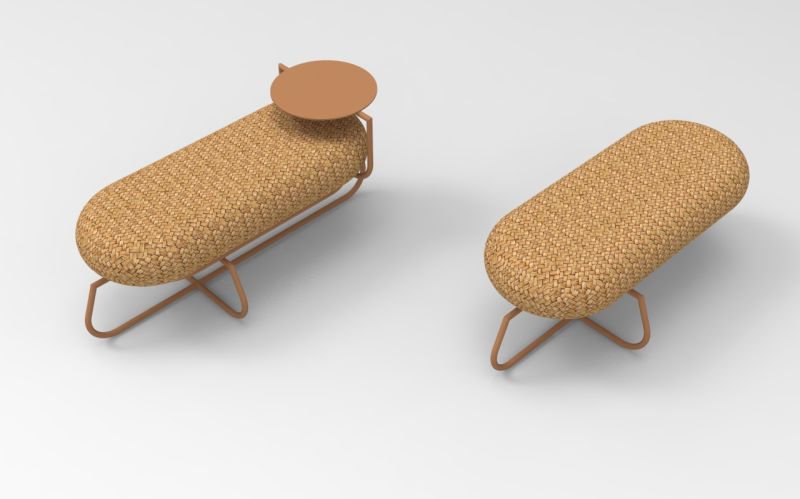 The L.ANp Luminaire features a lampshade in braided cattail fiber that delivers dim illumination