This teardrop trailer by Dave Moult is a steampunk trailer made using old woods and copper pipes. The idea generated when Dave planned to take a trip around Scotland in a teardrop camper trailer. Although, he did never go on the trip, but passion for creating trailers never died which made him build this small towable retrofuturistic home on wheels.
Dave has special inclination towards natural materials like use of metals, wood and leather. Many parts used in building teardrop trailer are objects discarded by others or found at car-boot sales, while the others are purchased from eBay. The trailer is light on pocket but consumed many hours to get its final shape and look. The trailer provides enough sleeping space for two adults in addition to a basic kitchen with fridge in the rear.
With the help of Chris from Retro Retrims, he was able to make all the leather panels from an old sofa bought for £15. The trailer is steampunk style tiny house that incorporates minimalist design and technology inspired from steam powered copper machinery in 19th century. Dave kept aerodynamics in mind while designing it to give it freedom of sliding through air effortlessly, making it tow-friendly and fuel-efficient.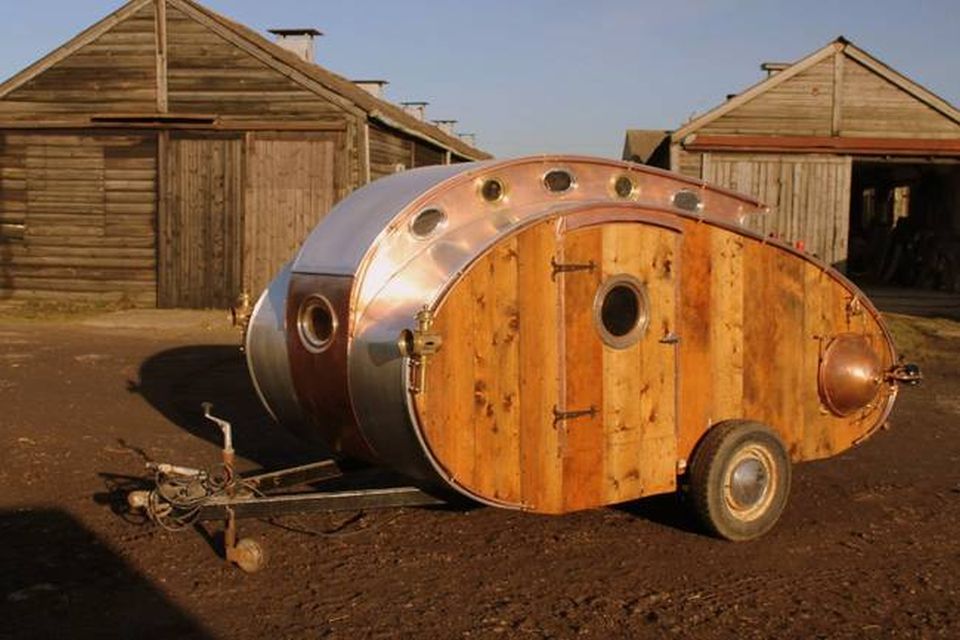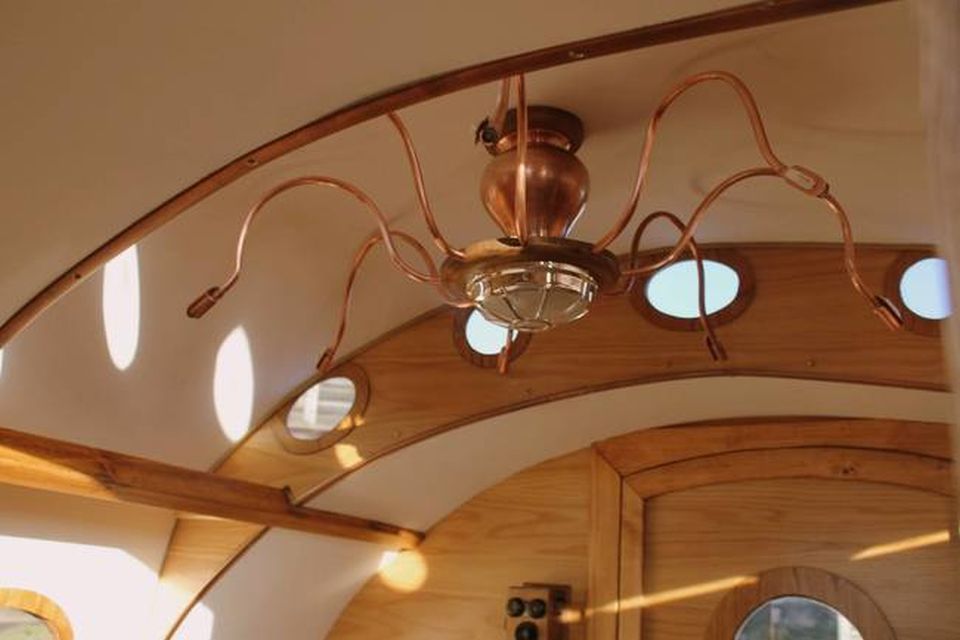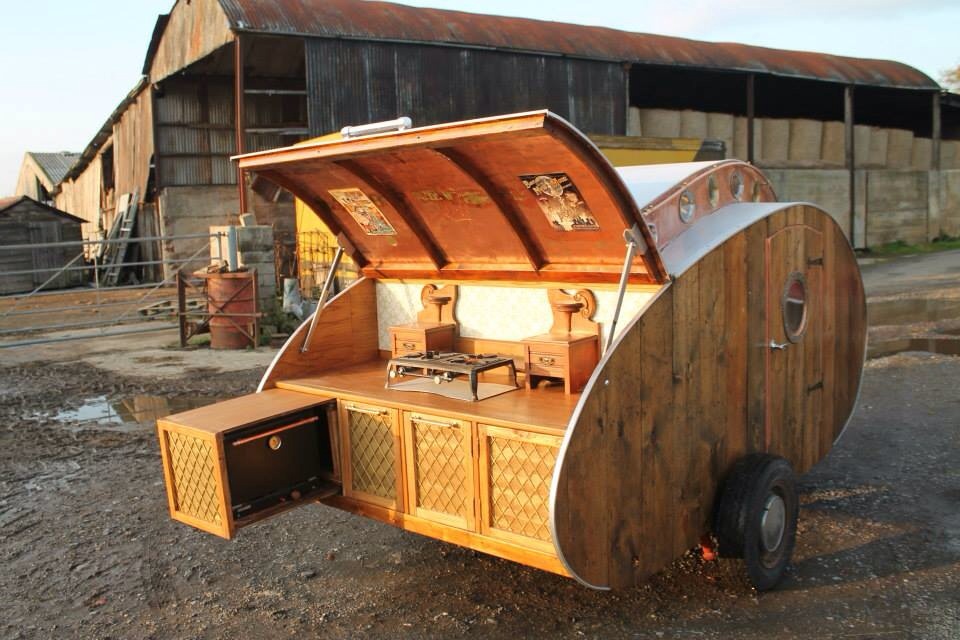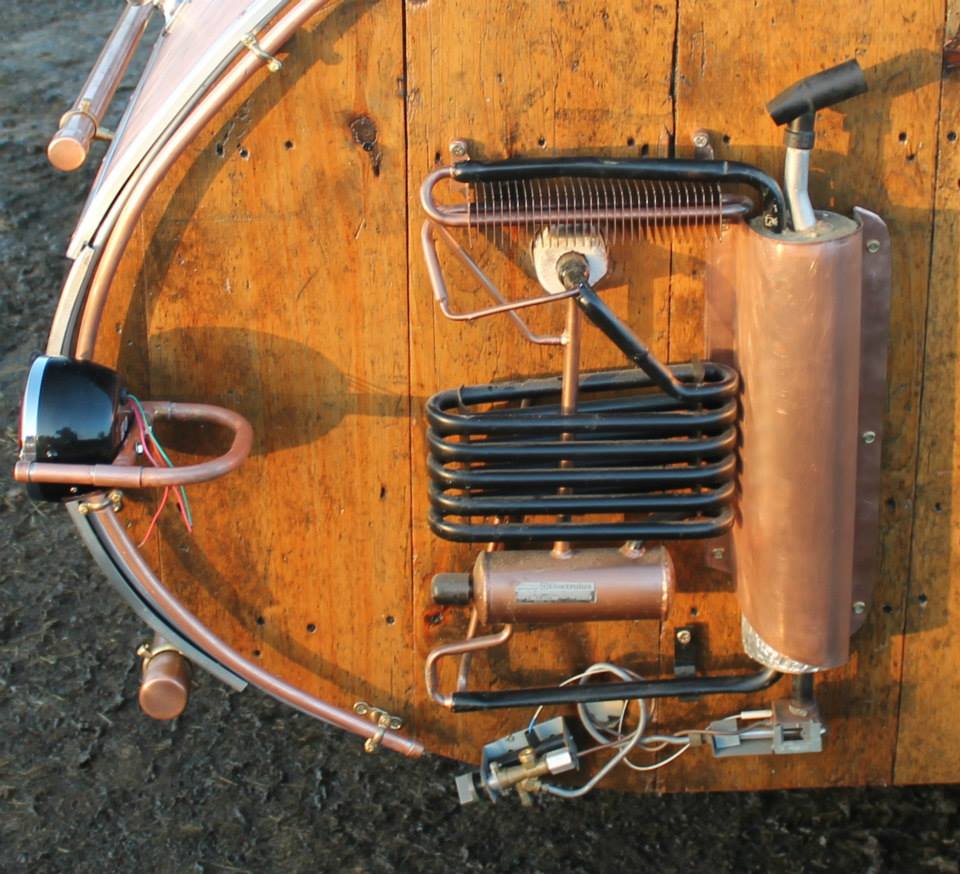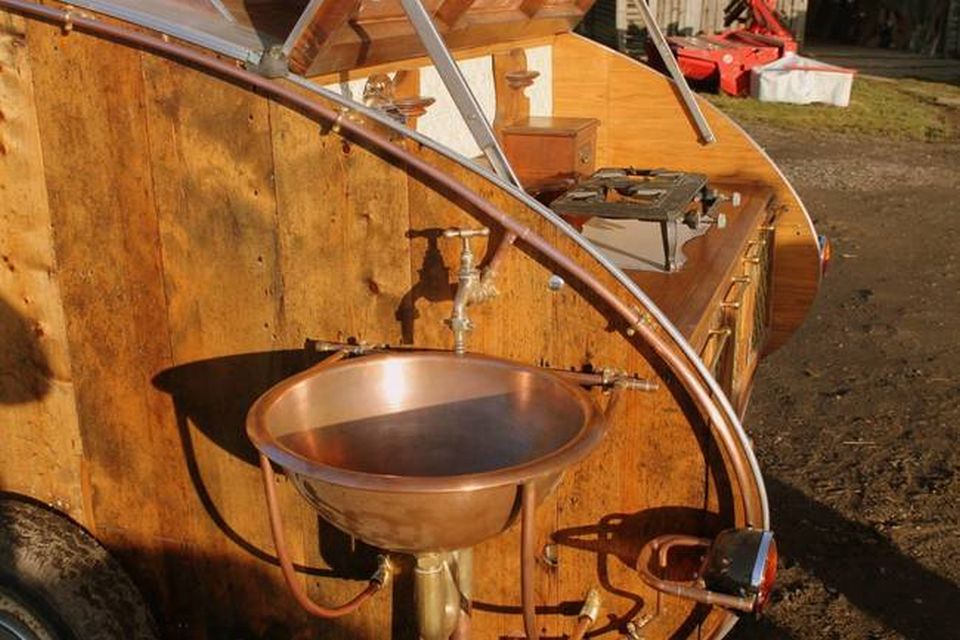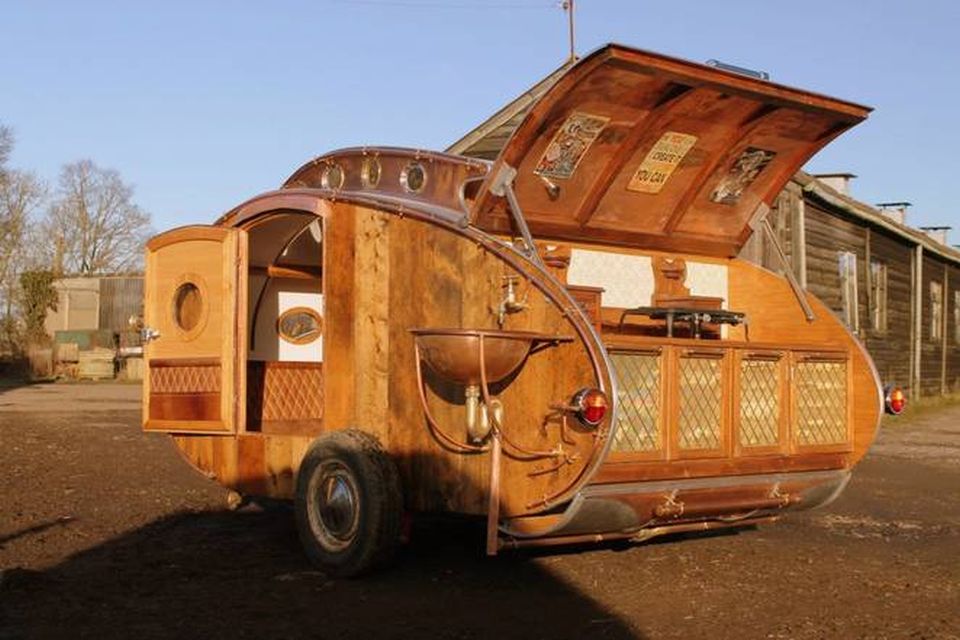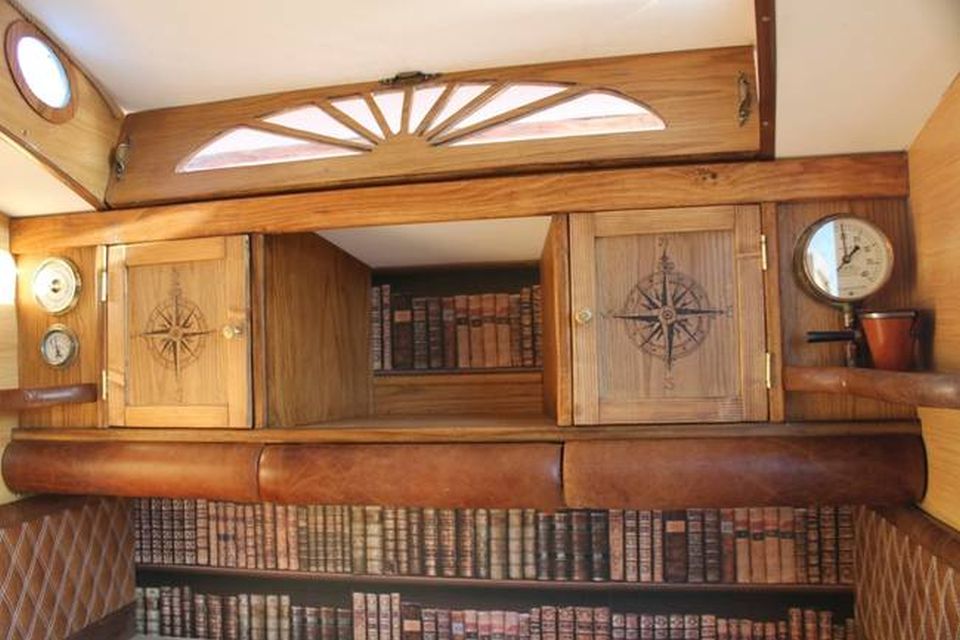 Via: Treehugger Source: Livinginashoebox