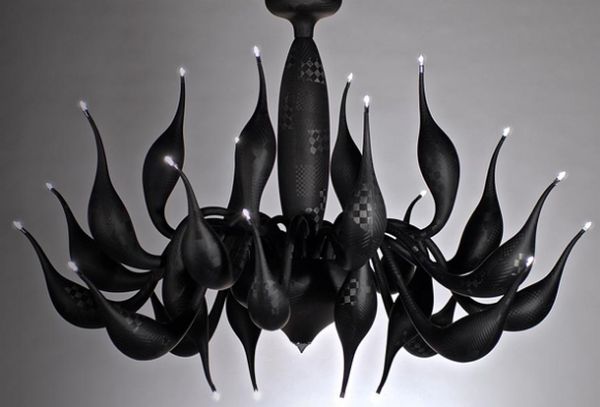 LU Murano chandeliers have always been known for their use of exquisite, glittering blown-glass for the ultimate opulent effect in your decor. The design of the TechnoLUgy chandelier takes a leaf out of this ritzy page, while also having a definite contemporary essence of its own. Of course, there is no prize for guessing this 'contemporary' scope, as we can see the uniquely conceived chandelier being fully crafted out of black hued carbon fiber components. In fact, according to the Fabio Fornasier (the lead designer for TechnoLUgy chandelier), the conception was actually made from molds salvaged from an original LU blown glass chandelier.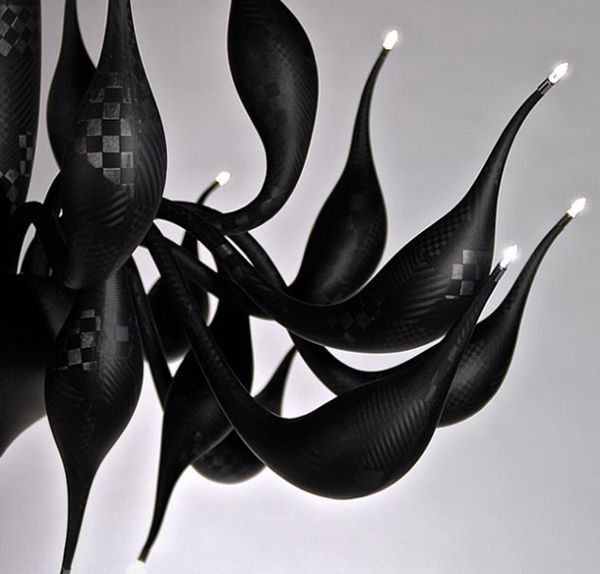 The shift in the design ambit from conventional blown-glass to carbon fiber was an intentional move on the part of the designers. Carbon fiber has been long known for its light-weight yet sturdy properties, which are particularly advantageous to aviation and automobile technology. In this regard, the TechnoLUgy chandelier is far easier to install than its blown-glass counterparts, given that it only weighs 4 kg (as compared to a whopping 40 kg equivalent in glass). This intrinsic ease of operation also makes the hardy conception credible for customized applications, like in yachts and floating hotels.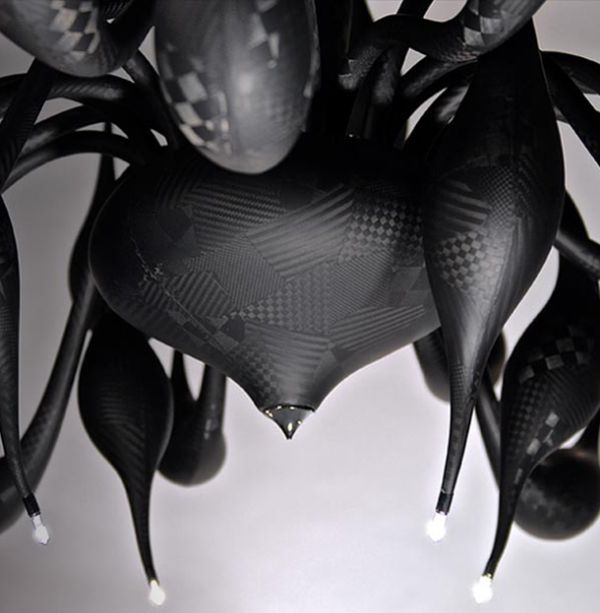 Even from the perspective of commercialism, the 'young' consumers according to the creators, are more enticed by innovative materials used for modern lighting (as opposed to the perceived 'preciousness' of glass). The TechnoLUgy chandelier upholds this design trend by catering to this next generation of users, who are not only driven by aesthetics but also look forth to core functionality.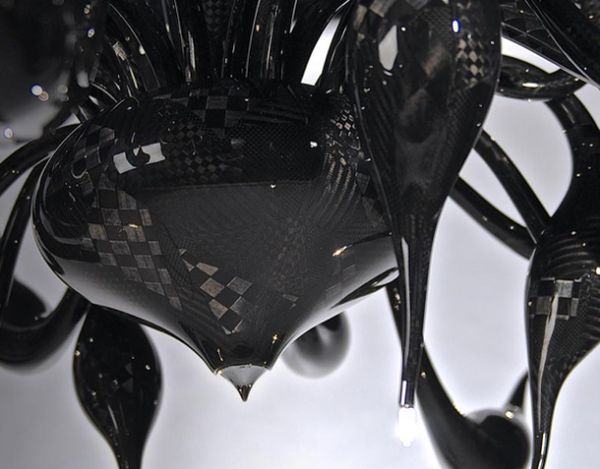 Via: LU-Murano