Despite our fears of catching cold and various contagious diseases, we hardly pay attention that door knobs or handles carry lot of contagious germs to be spread. To some extent we can manage cleanliness of door handles at our homes; however this is not possible in official or commercial buildings.
Recently, two Hong Kong teens have developed a convenient solution to unsanitary conditions in form of self-sterilizing door handle. Sun Ming Wong (17) and King Pong Li (18), tenth graders from Tam Lee Lai Fun Memorial Secondary School in Tuen Mun, China are behind this unique invention that leads to healthier and germ-free lifestyle.
According to the duo, titanium oxide with UV exposure is more efficient in killing bacteria. Therefore, they've designed a clear glass cylindrical door handle that incorporates titanium oxide with constant supply of UV rays. The transparent door handle is held on both ends by brackets, which contain LED to emit UV light simultaneously.
Due to continuous supply of UV rays, the door handle self-sanitizes itself every time someone touches it. As the door handle remains in constant sanitizing mode, so you can be sure that your hand hygiene won't be compromised until you touch any other surface.
In lab tests, the system proved to be 99.8-percent efficient in killing germs. Moreover, creating a single unit of this door handle will cost about $13. With this innovative self-sanitizing concept, this door handle has already created a buzz at Intel Society for Science and the Public event.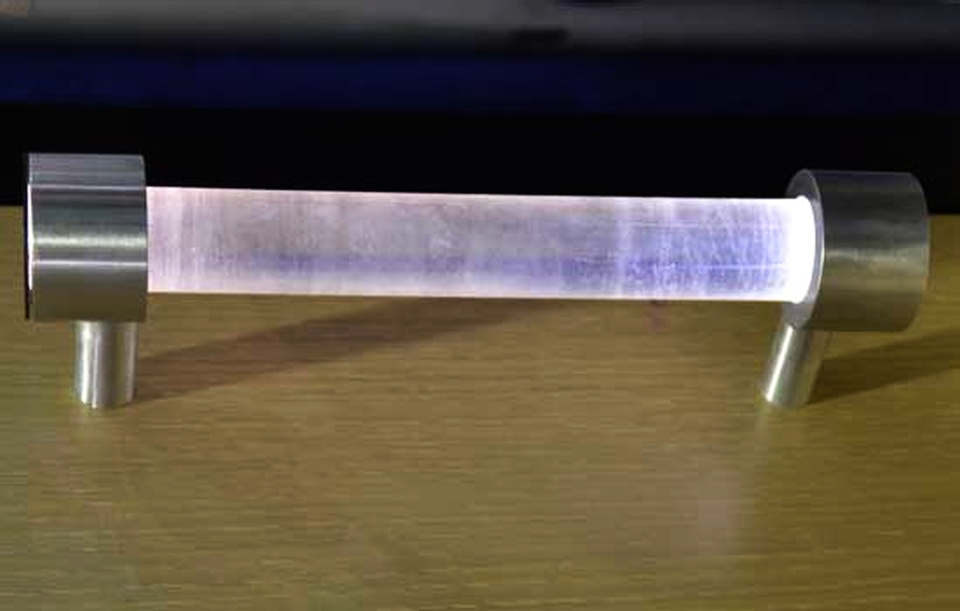 Via: PlanetCustodian / StudentSocietyforScience