The moving clock hands i.e. minute and second hands are really very important in our daily routine to always keep the track of time. However, French designer Cédric Dequidt thinks quite different and doesn't consider moving clock hands that important on a wall clock.
So, he designed a unique wall clock dubbed Temps Mort that is nothing but a dead clock with frozen hands. Living up to its name (Temps Mort means 'stop the time' in French), the clock shows time with the help of an indicative LED light to the nearest quarter hour without even moving its needles.
Measuring about 31 x 21-inches, the clock is composed of a screen printed lacquered glass boasting 48 dials that are illuminated by LEDs every 15 minutes. So, you get to know time in an interval of every 15 minutes. The rectangular white board-shaped clock can be mounted on a wall or leaned against a wall on any side table. Either way, it will be a solitary timepiece to enhance any sophisticated home décor.
Dequidt presented this amazing timepiece in an exhibition at Biennale in Kortrijk, Belgium. This experimental clock was an eye catcher at the event and appreciated by many visitors. You can have a closer look at the exquisite wall clock in the images given below.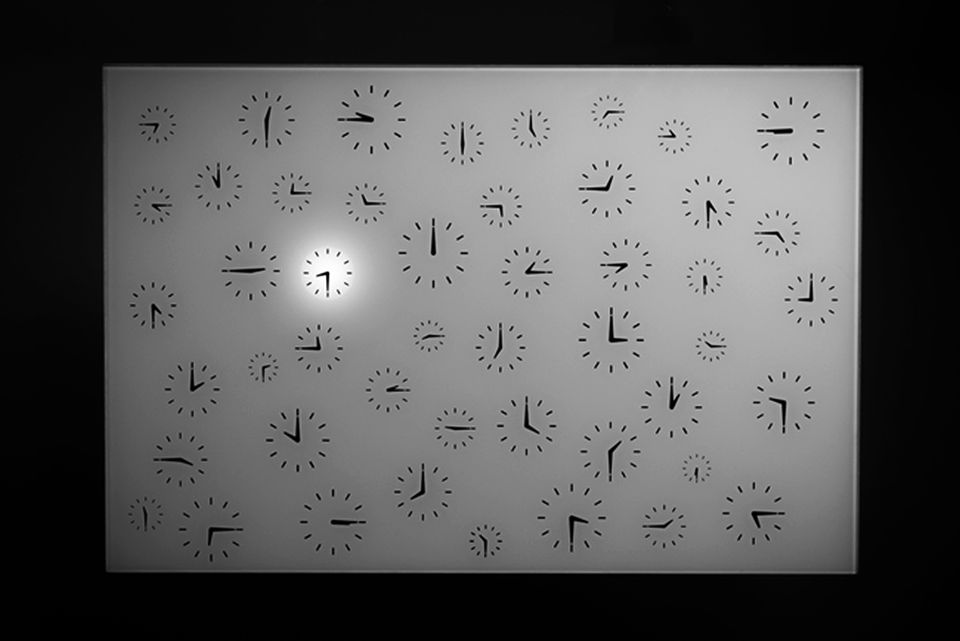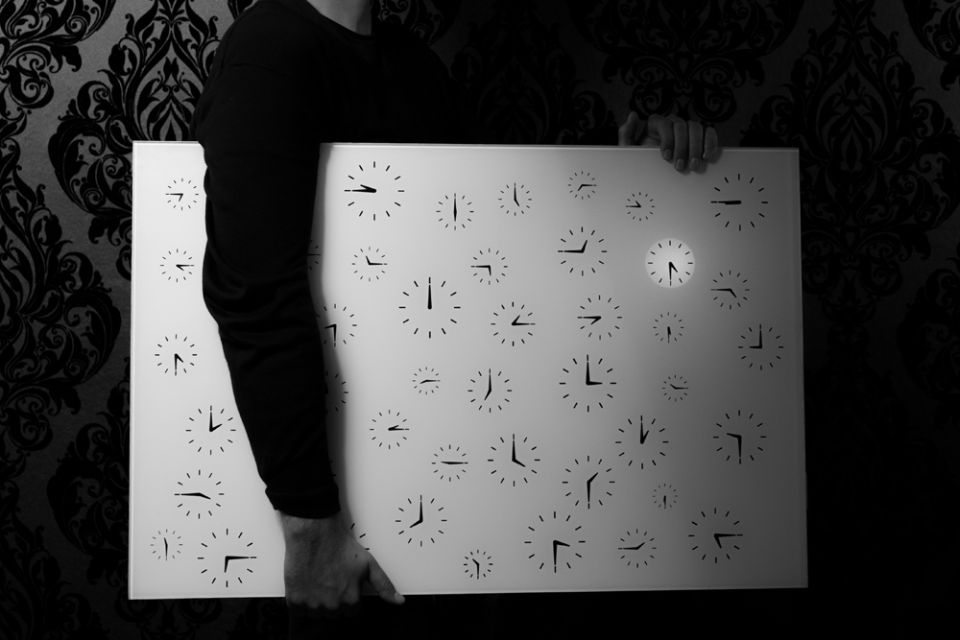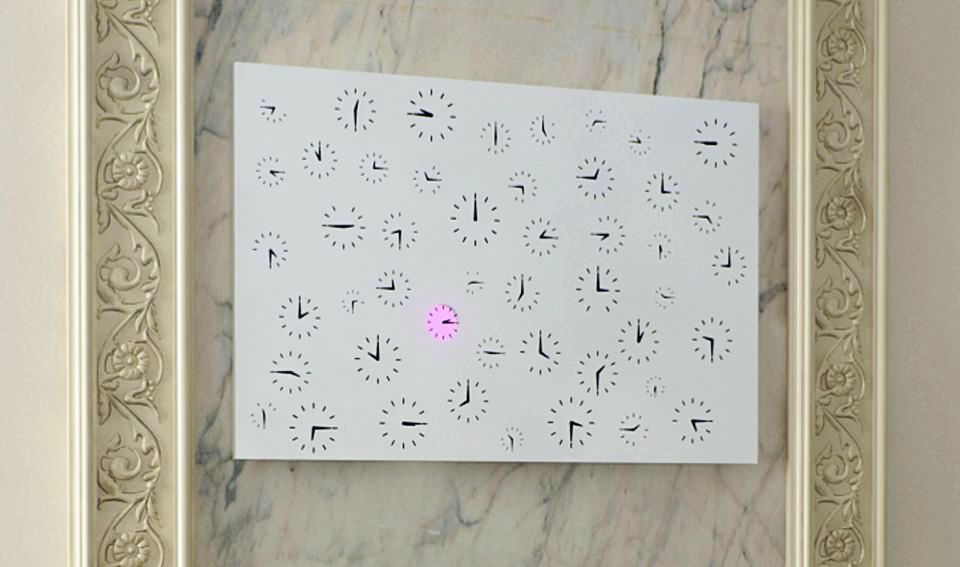 Credit: JDD