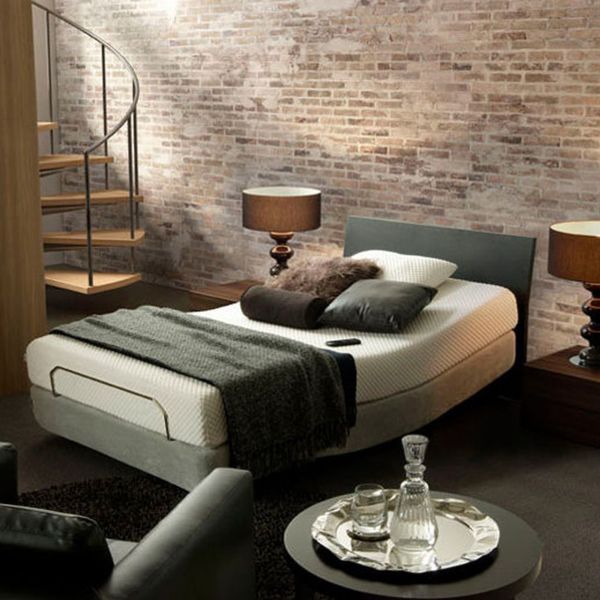 Since a bed is the most essential furniture piece of our bedrooms where we spend around one third of our lives, therefore we often seek for a bed that can provide us with utmost comfort and relaxation. The bed would be much more convenient if it could be adjusted to fit to your comfort level simply by pressing a button. If you are anticipating such reclining qualities in your bed then take a look at the Tempur Zero-G bed system, a bed by the Japanese company, Tempur Japan that offers the most comfortable and stress free sleep to its sleeper's.  This bed can be controlled electronically with a remote control and can be reclined to various positions. According to the designers of the bed, the most ultimate relaxing position featured in the bed is the Zero-G (Zeroji) position, in which you feel like you are sleeping on the air and there is no force of gravity acting on your body.
[nggallery id=176]
You get the bed along with a remote control with which you can actually recline the bed onto any positions by adjusting the head and legs level. You can also give your body a soothing massage to relax and feel at ease by virtue of the vibrating massage controls that can also be regulated by the remote control. The company has made the Zero-G bed system more convenient and user friendly by introducing an app for your Smartphone or tablet due to which you can manage the settings of the bed with your Smartphone connected to the bed via Bluetooth.
You can use this bed only with a mattress that is separately designed by the company. The company creates the mattress by making use of urethane foam so that the body mass of the person lying over the mattress is distributed throughout thus making his or her sleep more comfortable and weightless. You get this mattress in three versions namely Easy to Move, Stiffer and Eye Soft priced between $1,600 (157,500 YEN) to about $4000 (388,500 YEN). Whereas, the Tempur Zero-G Bed itself is available as  a single bed size priced at about $2000 (199,500 YEN) as well as a semi-double bed priced at $2280 (220,500 YEN). You would have to pay an extra $100 (10,000 YEN) for getting the Bluetooth adapter for connecting your mobile with the bed.
Via: Newlaunches