With more number of people moving towards cities, the demand of micro-housing is certainly increasing. This is because of the obvious reason that rent and land gets expensive in areas of vast opportunities. Therefore, nowadays creative people often look out for little space and make the most out of it.
Here are ten inspiring ideas that will surely make you realize that less is more for living in crowded cities. Moreover, you could try out some of these tips to perfectly utilize space within your own micro-apartment.
Self-sustainable Skit micro house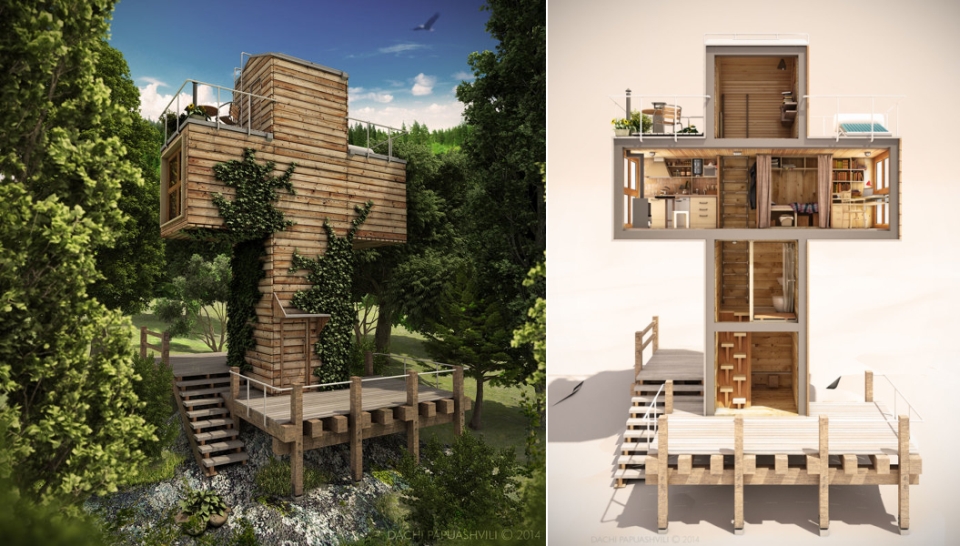 Skit micro house is designed by Dachi Papuashivili features insulated and reinforced construction combined with wood. It is basically a single person dwelling that can accommodate a small family. Moreover, it's installed with solar panels and rain water harvesting system to generate energy on its own.
Gap's House

This tiny Gap house is aptly named because it is built between the gaps of two houses. The architect has brilliantly utilized the 97-square feet gap, which is turned into a home including kitchen, bathroom and bedroom spread across three stories.
Cedar Park tiny house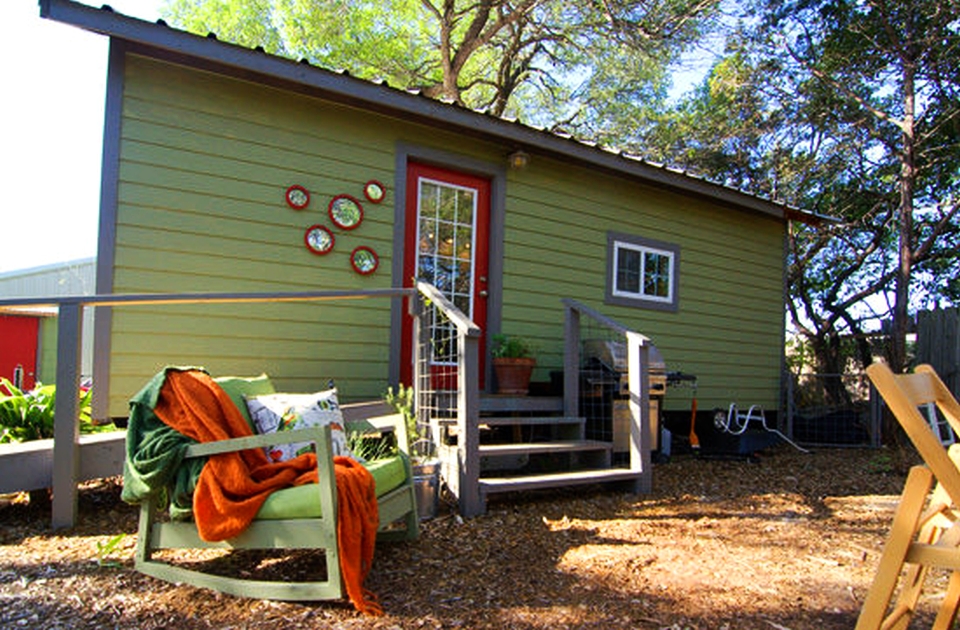 This small dwelling is made from bamboo and includes kitchen, bathroom, bedroom and living room inside just 250-square feet. The house is basically a rental house located in Texas. So, if you are interested you can buy the Cedar Part tiny house for $25,000 to experience micro living.
All I Own House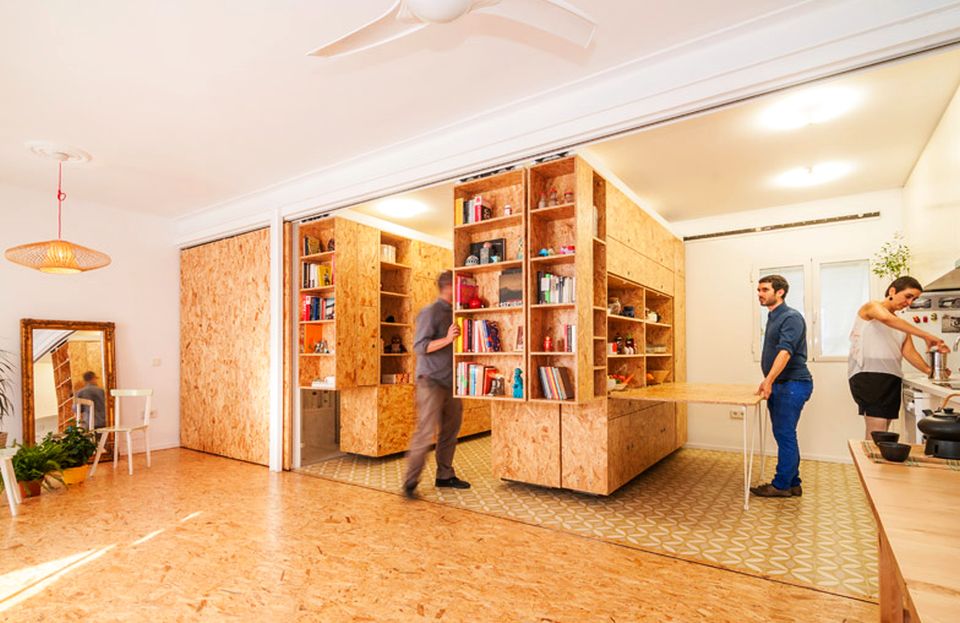 All I Own House is designed by PKMN Architectures for a fellow designer Yolanda Pila. The house is built in a tiny corridor space with sliding chipboard shelves that helps the client to transform her apartment throughout the day into various house units such as bedroom, kitchen, bathroom and office.
Mini-apartment with disappearing bed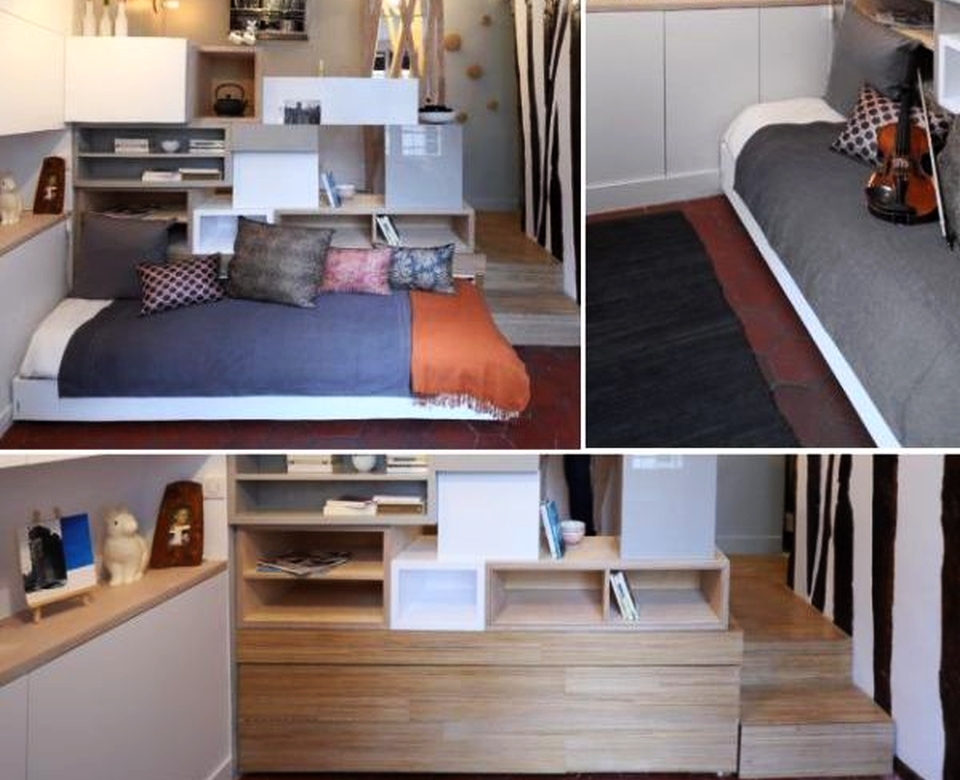 French architect Julie Nabucet has converted a tiny space of about 129-square feet into a mini-apartment with all necessary facilities in Montorgueil, Paris. On entrance, there is a living room with comfortable couch. The same couch can easily be pulled out to form a cozy bed when one feels sleepy and disappears completely, when not required.
Tiny wooden home on wheels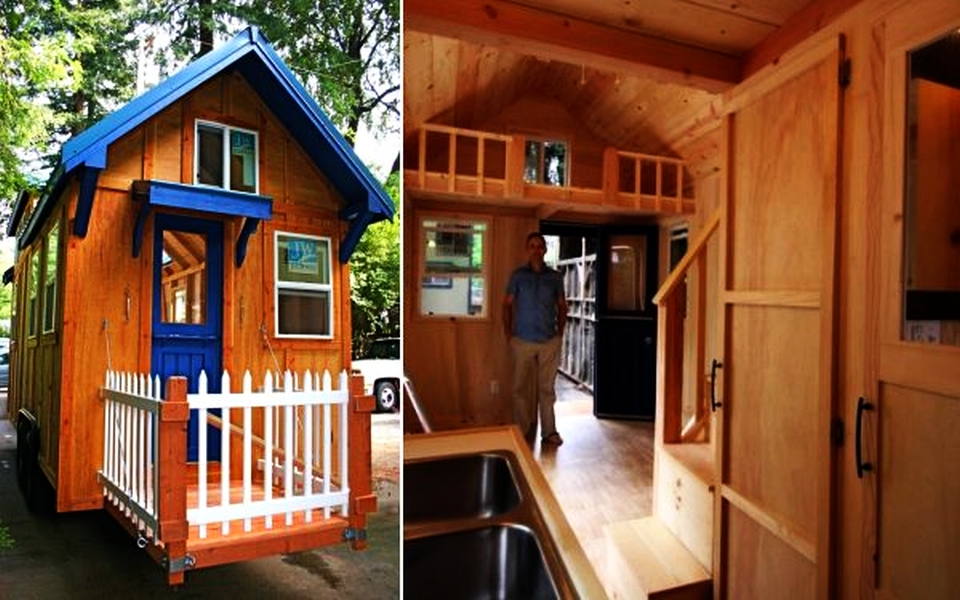 Jason Dietz of Molecule Tiny Homes has constructed a tiny wooden home on wheels for his client Julie Olson, a professional dog trainer. The house measures 136-square feet and includes two loft areas, a kitchen, a bathroom, a storage staircase, a closet and a fold out deck.
Mini apartment in Paris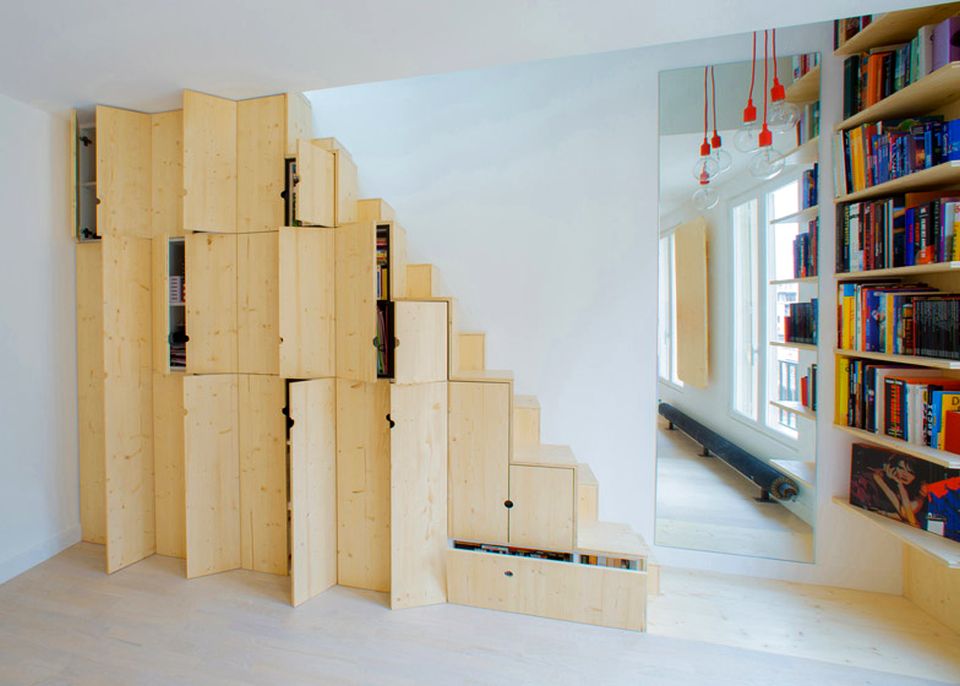 This tiny apartment by French design studio Schemaa is a perfect example of how one room space can be converted into different home sections. The small living space can be converted into living area, kitchen, dining room and cupboard-cum-staircase for storage. The staircase leads to the bedroom area on attic.
Rhossili Shepherd Hut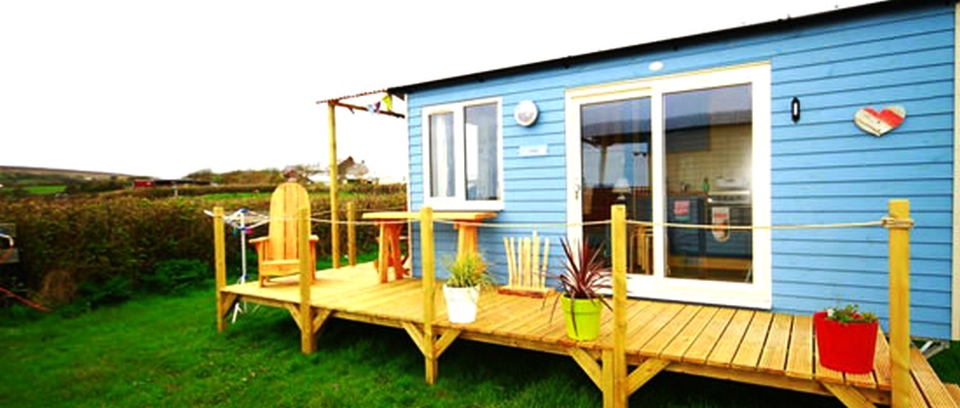 This beautiful shepherd hut is actually a very small holiday house that can be rented for days or a week. The hut is located near Rhossili Bay and inside you can find two beds, a kitchen and a small living room. However, you need to share the outside toilet with other campers at the camping site. It definitely offers a cool micro-house living experience.
580-square feet abode with elevator bed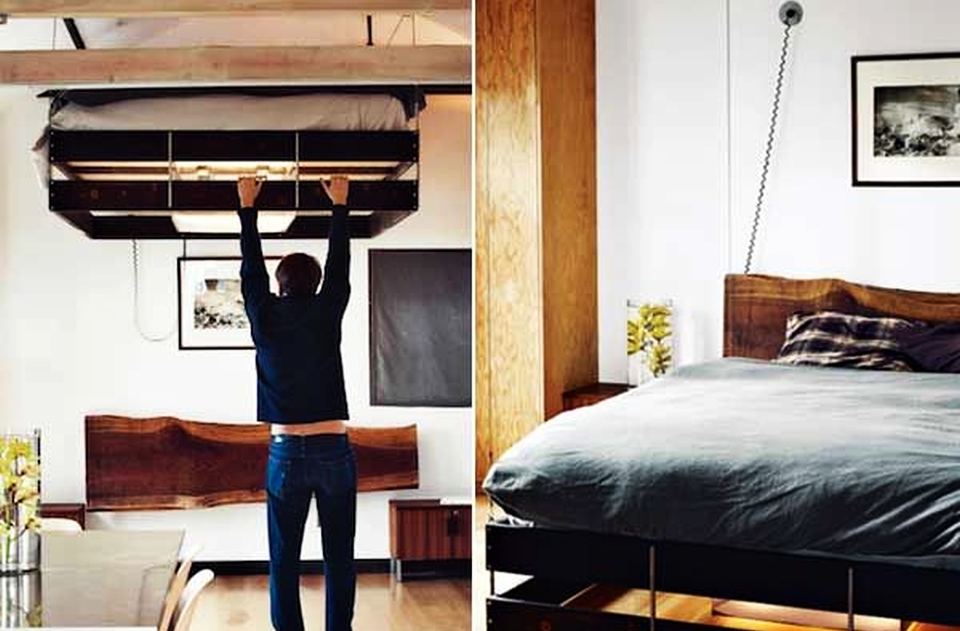 Designer and builder Funn Robert has created 580-square-feet space into 'Japanese-industrial-style' house with an elevator bed to create extra space. The small abode is designed like Hollywood-styled home with luxury furnishings and décor.
Didomestic Apartment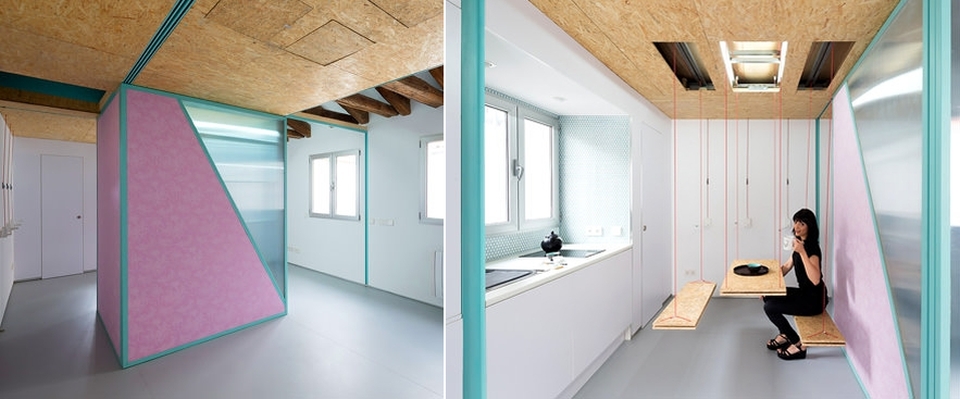 This 621-square feet home has many slots to store away furniture and many other storage spaces inside the walls and ceilings. The tables and benches can be lowered via handles on the wall then stored away for extra space. It has been created brilliantly with efficient trapdoors and moving walls.
Hopefully, these creative ideas might inspire you to build your own tiny house or to utilize small space effortlessly for micro living.