The Terrain rug by industrial designer Christopher Fareed is a hand-dyed carpet that imitates the appearance of mountain ranges. Designed under the banner of Christopher Fareed Design Studio, the rug was started as a project after being challenged by a client to replicate looks of mountains on carpet.
Made using 3D printed technology, the fully customizable wool rug is designed, shaped and colored to meet the exact need of the client. Fareed uses 3D modeling program to help map the valleys and peaks to underlay the design and color on the rug. In an effort to redefine boundaries of creativity in rug making and deceive human eyes, the Terrain succeeds in grabbing attention of onlookers by utilizing the space used by it in the best way possible.
Another motive behind creating these rugs is to pay tribute to mother nature and spread awareness about the natural beauty present in the world.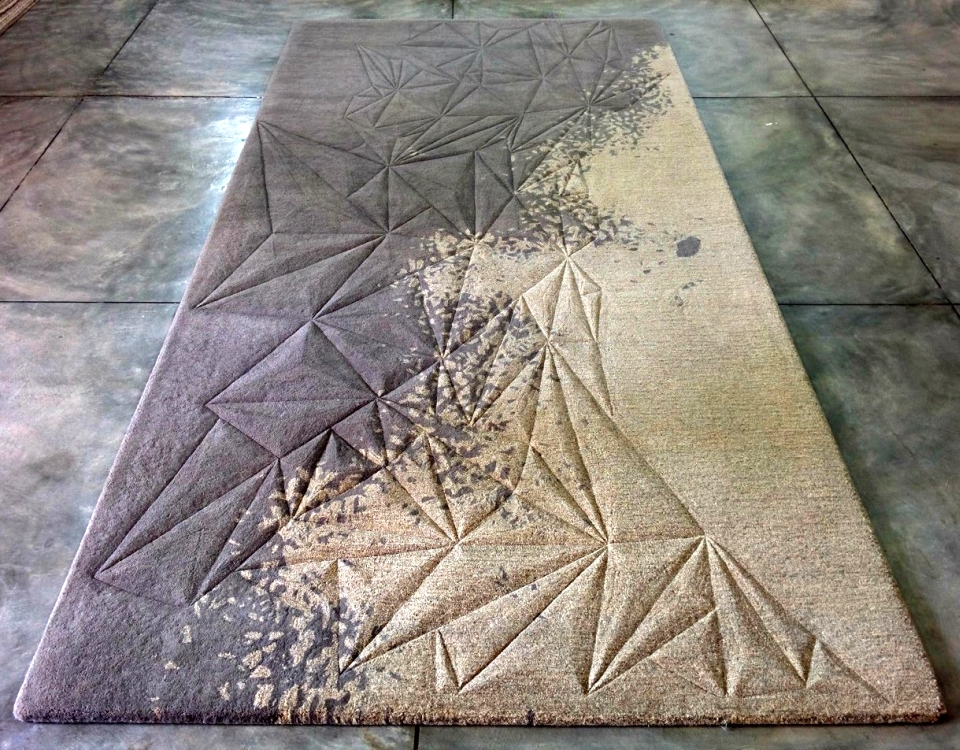 Via: MocoLoco