Last year, CEO of electronics car maker Tesla Elon Musk took over the American company SolarCity to sell electric cars and solar roofs under one brand. This merger also cleared the road for solar roof tiles that can generate sustainable energy. After a long time, Musk announced last night that Tesla has started taking orders for the solar roof. Initially, smooth black and textured glass tiles will come into production this summer. A typical homeowner can expect to pay $21.85 per-square-foot for a Solar Roof, but there are also some other estimations. Not all tiles on the roof will be solar tiles, but its number will depend on energy needs of the household and shade coming from structural items such as dormers.
The solar roof tiles are made of tempered glass which makes them three times stronger than standard roofing tiles, and yet weight is half. As seen in the standard tests, the solar roof tile looks durable against hailstorms and heavy wind flows. Interestingly, the glass tiles also come with a warranty for the lifetime of your house and 30 years of power warranty. With an integrated Powerwall home battery, It stores energy collected during the day and let using it can any time.
Musk said;
Made with tempered glass, Solar Roof tiles are more than three times stronger than standard roofing tiles. That's why we offer the best warranty in the industry – the lifetime of your house, or infinity, whichever comes first.
Two types of tiles will be available; solar and non-solar tiles that look similar if seen from a distance, but have different prices. Tesla also introduced an online calculator on its website that allows homeowners to estimate the cost of roof project.
A roof with thirty-five percent of solar tiles will cost US$21.85 per square-foot and will generate US$53,500 worth of electricity, which according to Consumer Reports would make it more affordable than an asphalt shingle roof.
Depending on the size of roofs, customers will be able to have up to 70-percent solar tiles, but in most cases, it will be about 40-percent. Tesla also claims that value of energy your solar roof produces may exceed the cost of the roof, earning you value over time.
A $1,000 USD deposit is required when ordering a system online now. Homeowners who want to buy solar roof may place an order on the Tesla website. Installations of Solar Roof will begin in the U.S. this summer and installations outside the U.S. are expected to begin in 2018.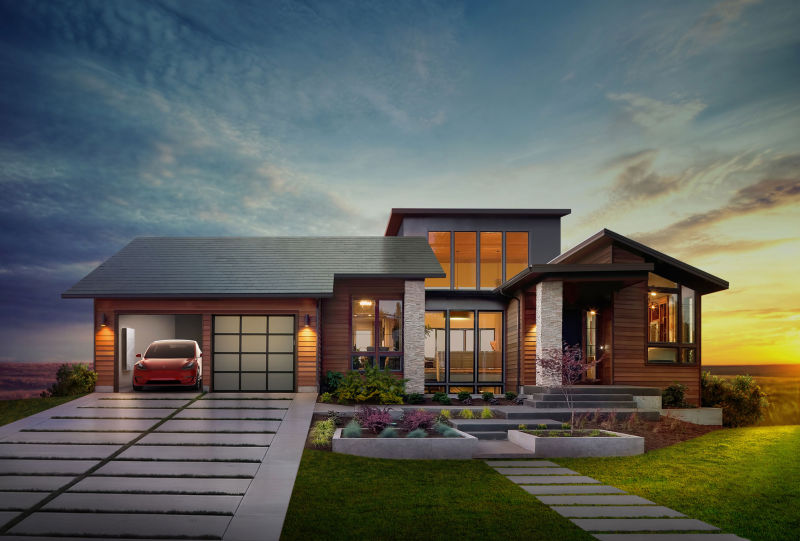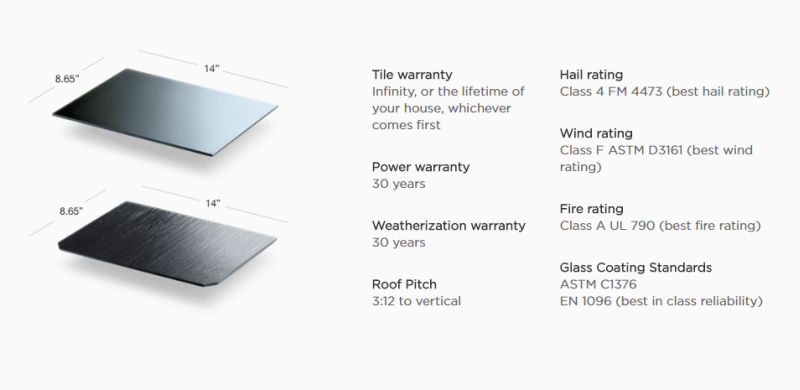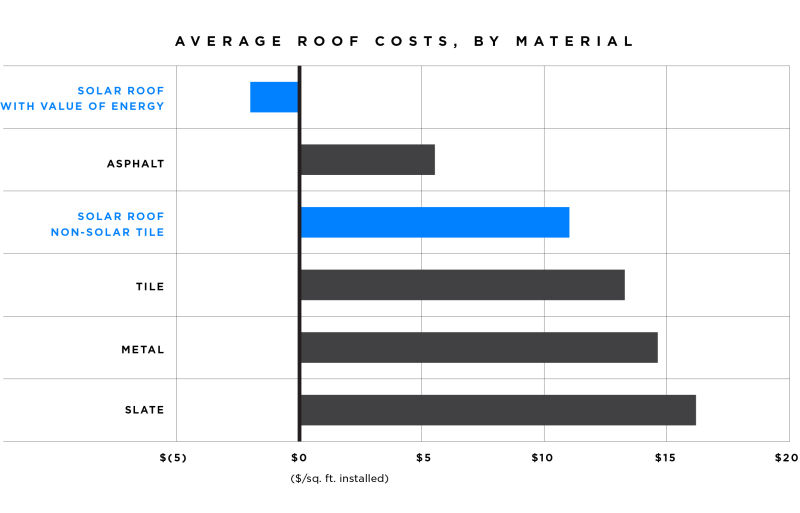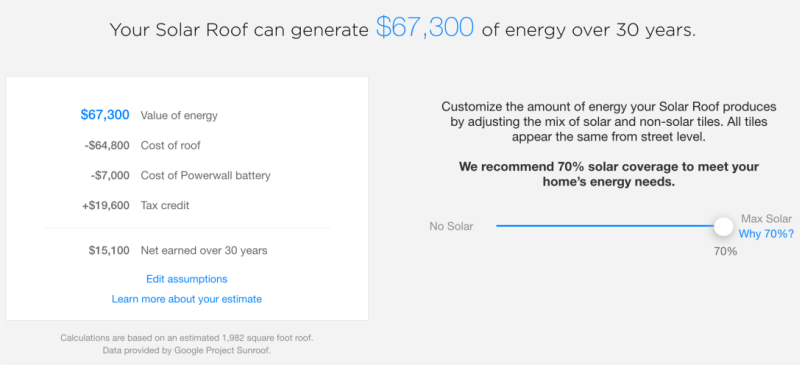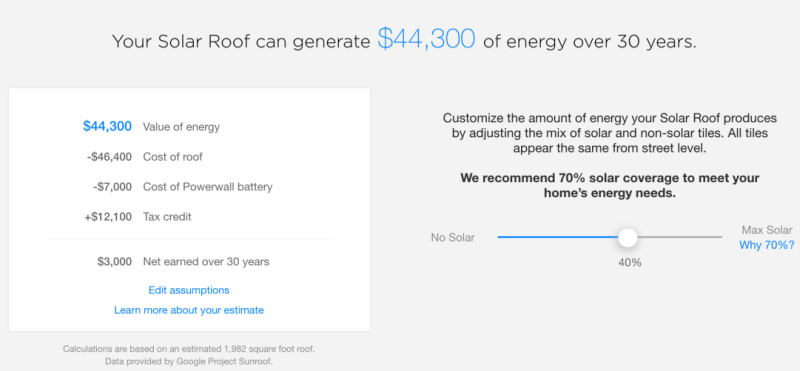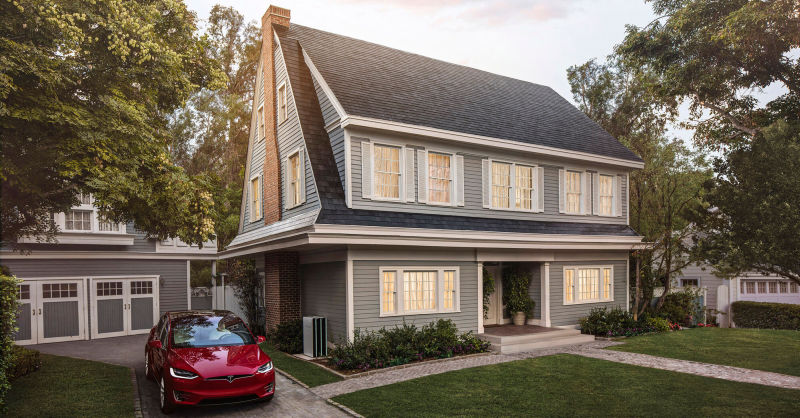 Via: Electrek