The problem of littering is everywhere around the world – from rural areas to big cities – due to lack of trash cans or overflowing bins. But to cut down the problem of litter, Sencity has come up with a smart solution in form of TetraBIN – a connected trash can that's designed to gamify garbage disposal.
It is a cylindrical garbage bin with LED display on its exterior. The bin has been integrated with sensors that monitor the input using infrared beams. So, every time someone throws something into the bin, the sensors are triggered and further activates the LED screen displaying a fun video game. The bin also has been equipped with speakers that play video game sounds.
The screen features a side-scrolling green field that comes complete with bats in the air and dogs on the ground. When you throw something into the trash can, it is represented on-screen as chicken drumsticks falling through the sky to feed the hungry dogs. If you successfully feed the dogs, you'll win and as a prize, you'll receive a code on the TetraBIN that you can input on Sencity's website for prizes. So, wouldn't it be great if you're rewarded for throwing trash into a garbage bin?
Besides being a fun installation on the streets to attract retro game lovers and kids, this smart trash can intends to encourage no-littering habit among citizens. Furthermore, Sencity's goal is to collaborate with city governments and local business improvement districts to bring the TetraBIN to the masses. In some cities like New York, there are already few trash cans that double as Wi-Fi hubs. However, this smart bin will be another cheerful addition to cities, allowing people to actually communicate with one another.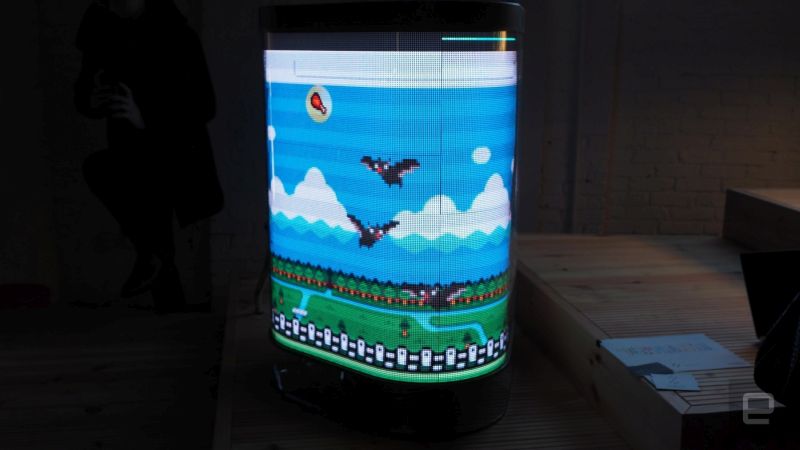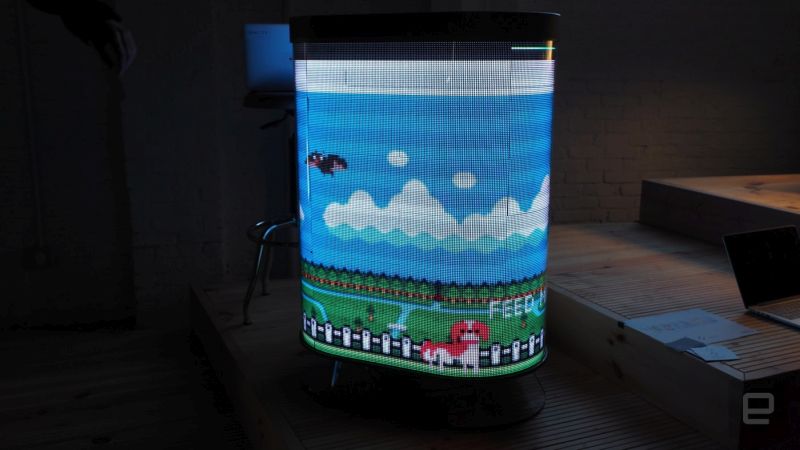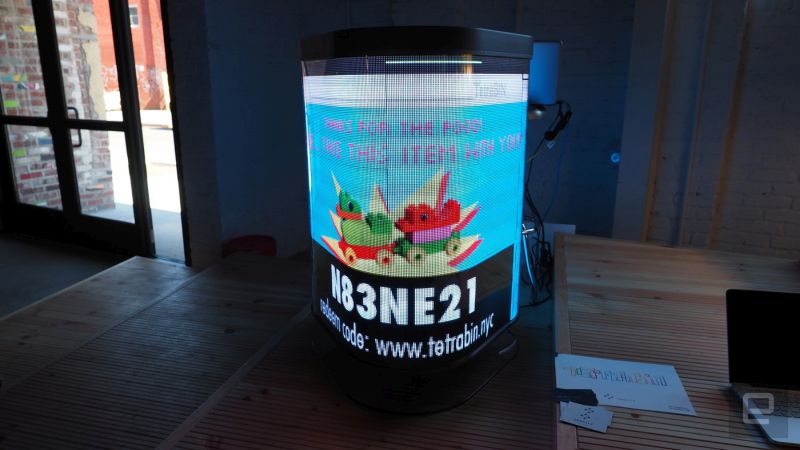 Via: Engadget