Some areas of the world are adversely hit by floods owing to the intense monsoon rains. People have been forced to abandon their homes due to the rising water levels which is a very unfortunate thing. However, a man from Rosharon, Texas has weathered the storm and protected his home from the furious floods. Thanks to a product he purchased online, Randy Wagner's house stands unaffected from all the mess. After getting warnings from Brazos River Authority about the approaching flood, he got hold of AquaDam, and with help from two other people, created a protective layer to keep the water from entering his property.
He admits that people even laughed at him, when he was installing the make-shift dam around his property. But in the end he managed to shield his house from the flood water without even a scratch. As the water started rising to a level of 27 inches, AquaDam did the job for him. The product cost him $8,300 and considering that it would have buried a hole in his pocket to make the repairs after the flood, it all turned out to be a wise decision. Moreover, he set a perfect example on how to never let the situation dominate you.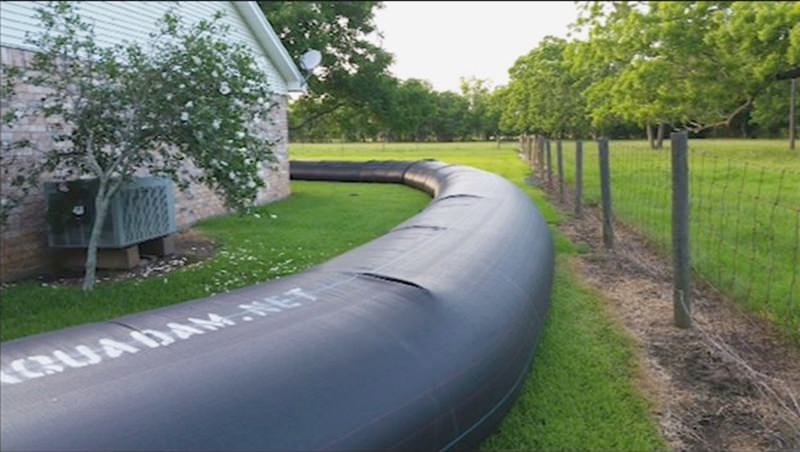 Randy Wagner Said:
$8,300 is to me a small investment on a house that could have two feet of water in it and cost me $150,000 in repairs.
Talking about AquaDam, it is a 400 foot long and 30 inches tall tube which is filled with water to create an impregnable barrier for the flowing flood water. An ideal accessory to have with you at all times, if you are living in a place which is susceptible to floods.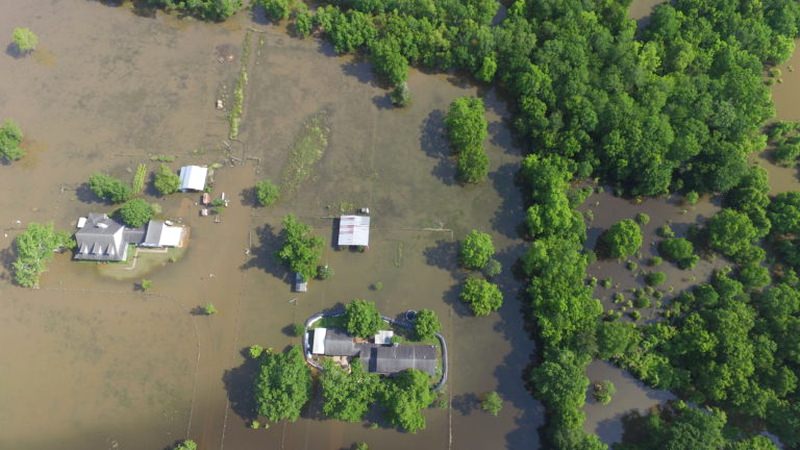 Via: Khou