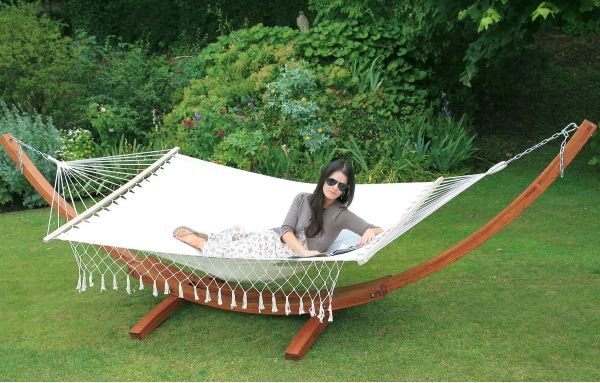 Previously we have harped about hammocks combined with bean bags and even bath tubs mimicking hammocks. However this time around, the scope is more purist in notion with the Honeyman Hammock (made from Russian larch wood). The very first thing that strikes you about the conception is its length, which stands at about a whopping 13 ft (4 m). This curvilinear frame is supported by two 4 ft wide cross beams, which results in a balanced bearing albeit with a unique form. The Russian larch variety of wood is also known for its rot-resistance, sturdiness and durability, thus ultimately endowing the Honeyman Hammock with structural as well as visual credibility.
Of course, the wooden framework just acts as the 'chassis' of the hammock design. The seating (or napping) arrangement on the other hand comprises of a rectangular piece of natural cotton canvas. This canvas is hung taut between the extending wings of the aforementioned wooden frame by the help of strong chains and karabiners. The resulting set-up imbues tensile strength, with the designers actually touting the hammock to be able to carry a substantial weight of around 24 stone (or 150 kg).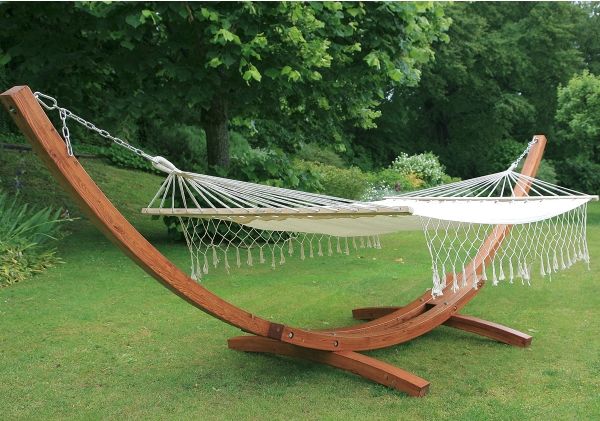 Finally coming to the scope of usability, the entire Honeyman Hammock can be assembled within 20 minutes. In fact, the hammock is commercially shipped out with all the tools required for setting it up. Furthermore, the design also comes with a durable UV and water-resistant polyester cover (4.11 m long X 1.44 m wide) for protecting the larch components from dampness and extreme weather.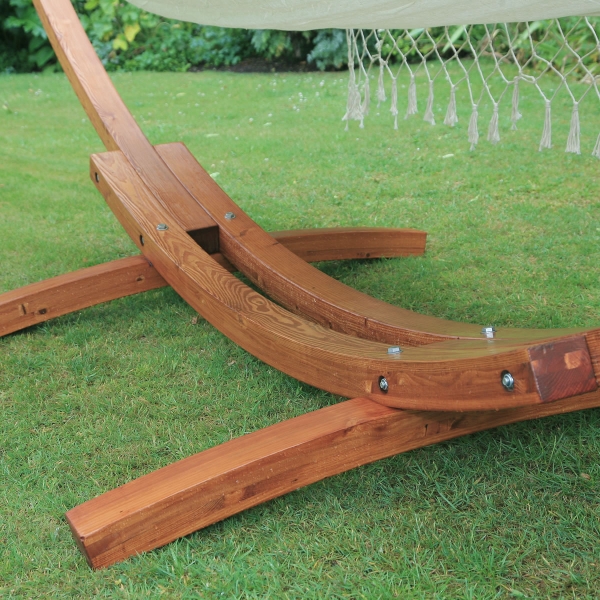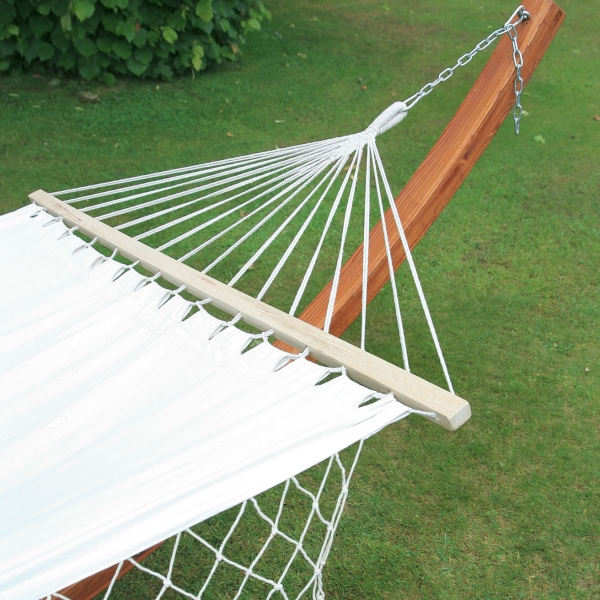 Price – £159.99 (around $250). For more details, please refer to the product page.